Jelvix: Your Real Estate
Software Development Company
We specialize in creating tailor-made solutions for property professionals, revolutionizing how you manage, analyze, and interact with your real estate portfolio.
Trusted by Market Leaders
Problems We'll Help You Solve
Be Ready to Scale:
By providing you with custom real estate software development we'll help your company streamline its digital transformation. We offer you to make the most out of technology so your business can make data-driven decisions and bring more value to potential buyers.
Tough Competition Between Real Estate Agents:
We offer ingenious, data-driven solutions to elevate your competitive edge in the real estate market, enabling your agents to make more efficient decisions by delivering unique value propositions and exceptional customer experiences.
Improve the Efficiency of Your Workforce:
By implementing advanced automation and AI-driven tools, we can reorganize your workforce operations, optimizing productivity and efficiency, freeing your team from routine tasks, and empowering them to focus on core strategic initiatives.
Benefits of Collaborating with Custom Real Estate Software Development Company?
Delivery in time and quality

Quality is deeply rooted in our real estate software development services. We're not just a resource provider but also a key strategic technology partner ready to meet tasks of any complexity and deliver a high-quality project. With our NPS of 63%, we guarantee high customer satisfaction with project outcomes due to: the ISO 9001-certified quality management system and true seniority of our specialists, which means proven tech proficiency, proactivity, self-management, and result-driven KPI-based project management.

Flexible scaling

Scale development capacity is available on demand to support your growing real estate software development portfolio. You get access to a talent pool of over 150 software specialists. We'll build a real estate CRM software development team with the best-fit skills for your project, so your core team can focus on optimizing business as usual.

Value orientation

Jelvix provides you with the support to grow and succeed. We focus on our clients' business goals and challenges using real estate software development services and agile strategies to craft a long-term vision for your business, drive profitability, and ensure you win competitive advantage. Our strategic IT partnership path is to maximize cooperation value, maintain trust, and develop long-term business relationships. Our average project length is more than 24 months.

Have a question?

Speak to an expert

Speak to an expert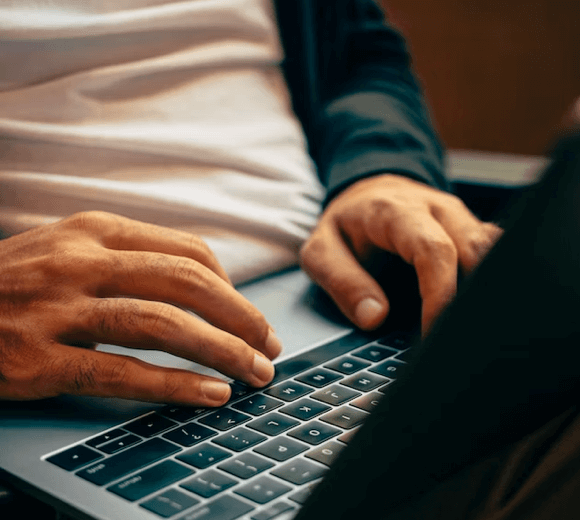 The Scope of Real Estate Development Services
We will pick the right team and technology stack to ensure the smoothest workflow, whether a new application designed from scratch or a large-scale update or upgrade of the existing solution. We provide the following services separately or in combination.
Real Estate IT Consulting
Our company offers real estate tech consulting services for the real estate sector. We help businesses leverage technology to enhance their operations, customer interactions, and market presence. Our tailored strategies align technology with your business goals to drive growth and success.
Custom Real Estate Application Development
We specialize in crafting custom real estate applications designed to meet the unique needs of your business. With us, you get a seamless digital platform that enhances property visualization, boosts customer engagement, and streamlines transaction processes.
MLS Mobile App Development
We deliver advanced MLS mobile app solutions that offer comprehensive property listings at your fingertips. Our apps provide real-time access to MLS databases, making it easy for brokers, agents, and clients to search and filter properties anytime, anywhere.
Legacy System Migration
Our company aids in the smooth transition from your legacy systems to modern, agile platforms. We ensure minimal disruption during migration, preserving data integrity and maintaining operational continuity. With our help, you can easily modernize your real estate technology tools.
Jelvix Custom Real Estate Software Development Solutions for Your Business
Real Estate Property Management Software
As a seasoned real estate CRM software development company, Jelvix deftly builds custom real estate property management software. Our tools streamline complex property management processes, from rent collection to maintenance requests to effectively manage and track the property portfolio.
Multiple Listing Services
Recognized for our proficiency in real estate software development services, we create robust custom-built solutions that allow real estate professionals to share and access property listing data. It augments opportunities for collaboration and sales in the dynamic real estate industry.
Real Estate Accounting Software
Our adeptness in real estate CRM software development is reflected in our custom real estate accounting solutions that offer accurate financial tracking and management, catering to the distinct accounting needs of the real estate sector
Real Estate Automation Software
As a real estate software development company, we specialize in creating solutions to automate routine tasks, from lead generation to contract management, boosting operational efficiency and letting professionals focus on strategic activities.
Real Estate Investment Software
Leveraging our expertise in custom real estate software development, we build solutions that provide investors and real estate professionals with comprehensive investment analysis, risk assessment, and profitability projections, fueling informed decision-making.
Real Estate Analytics Software
As leaders in real estate software development services, we excel in building real estate analytics solutions that offer real-time insights into market trends, property valuations, and customer behavior, driving strategic planning and competitive advantage
ERP and Process Automation
Our prowess in real estate software development solutions extends to ERP and process automation. Our comprehensive ERP systems integrate core business processes into a single platform, promoting seamless data sharing and improving overall business efficiency.
Why Jelvix
13

Total Years of Experience

10 Years

in Real Estate Development

150+

IT Experts Onboard

Partnerships

with World Leaders in IT Services

200+

Satisfied Customers

ISO

13485, ISO 9001-certified

63

NPS Score

Clutch

Top Software Developer in 2022
How We Cooperate
Within our Real Estate CRM software development services, we offer implementation and support for your Real Estate solutions and proffer consulting throughout the software development life cycle, assuring superior quality and effective collaboration.
Dedicated Team
Your need: Flexing your resources to deliver your software project.
Our solution: A dedicated team of software experts to deliver your project requirements quickly and cost-effectively.
Our responsibility: Building you a team with the optimal skill set and then ensuring its productivity.
Your responsibility: Providing requirements and ensuring workload.
Real Estate Application Development
Your need: Bringing your software vision to life.
Our solution: PoC development, custom real estate software development and re-engineering services.
Our responsibility: Making your software the source of tangible enterprise-wide business value.
Your responsibility: Providing the product vision, scope, and desired timeline.
Our Custom Real Estate Software Development Successes