Jelvix has served a trusted software development partner for enterprises and SMBs from a variety of industries, including Fintech, Logistics, Travel, Retail, and more. We offer a Referral Program for individual consultants and consultancy agencies in need of software development services for their clients apart from the services they provide. For sales agents, we provide a reward program for the relevant leads in the IT consulting and software development niche. Jelvix team is open to expanding business network and taking on new software development projects and technology challenges.
Referral Program Terms
We sign a Non-Disclosure Agreement and an Agent Agreement. These documents protect your sensitive data and regulate the terms of our cooperation.
We meet and communicate with your clients about their business goals and technology challenges, and offer them the services and consulting they may need.
When we agree on cooperation with your clients and sign a contract, we compensate your efforts by paying a percentage of the contact according to our agreement and the conditions of the Jelvix Referral Program.
We are open to long-term cooperation. We are dedicated to providing world-class service and ensure the success of all the projects we undertake. If necessary, we are able to provide you with all Jelvix marketing materials that introduce our service and expertise to your clients. Upon request, we prepare any specific materials your project might require.
Do not hesitate to contact us in case any questions arise.
Our Expertise
We excel in using the latest technologies to bring bold ideas to life and innovate our customers' industries.
Blockchain
We are focused on bringing Blockchain solutions to businesses including cryptography and cybersecurity, Fintech solutions, and more.
AI & Machine Learning
We employ machine learning and AI to automate specific tasks and open new business opportunities to our customers.
Data Science
From data modeling to prediction solutions, we are able to harness the power of data to help improve performance and efficiency.
IoT
We build custom IoT solutions and launch new IoT initiatives, integrate new software with legacy systems, or upgrade the existing app.
Big Data
Our experts help process and analyze extremely large data sets for better business outcomes. We provide strategy, development, and analytics services.
AR / VR
Our goal is to capture the power of AR and VR to address new market demands and boost businesses with visualization and collaboration tools.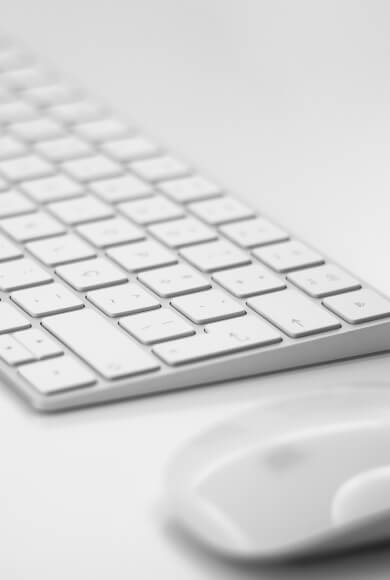 Industries We Serve
Fintech
Retail
Healthcare
Insurance
Media
Travel
Logistics
Energy
Agriculture
Automotive
Why Jelvix
We have established a transparent process and efficient cooperation models.
Our team is proud of our client portfolio that includes startups and Fortune500 companies, including IKEA, Louis Vuitton, Samsung, KIA, Zeiss, Auchan, and more.
We hire the top 4% talent of the local market to ensure the highest team professionalism and experience.
We are dedicated to developing software products focused on our clients' business goals that offer an amazing end-user experience.
Still have questions about our Referral program?
Contact us to get a free consultation.