Security Management at Jelvix
Our customers' cybersecurity has become our highest-priority concern. We will ensure that your product or ecosystem is hedged against threats and adheres to your industry regulations & security standards.
certified information security management system
certified privacy information management system

Dedicated to Keeping Our Customers Safe:
Security Within a Project
Protecting our customers' intellectual property
We understand the value of our customers' intellectual property and have instituted rigorous protocols to ensure its sanctity remains uncompromised.
Securing project environment
Our infrastructure boasts advanced protocols for data integrity and threat resilience through encrypted communications and access control for project safety.
Preventing unauthorized access to customers' data
We deploy multi-layered security measures, ensuring our customers' data and IT systems are accessible only to authorized personnel, always.
Our Clients Choose Jelvix for
TECH & SERVICE PARTNER
We're not just your cybersecurity provider but a reliable service technology partner in ensuring uninterrupted, secure operations.
BATTLE-HANDED PROFESSIONALS
Our top-tier CISO specialists, with practical expertise, guarantee that your business consistently maintains a competitive edge.
HANDLING ALL TYPES OF CYBER THREATS
From common vulnerabilities to zero-day exploits, we're equipped to neutralize any cyber menace, ensuring business continuity.
FULLY MANAGED SECURITY
Our true and tested cybersecurity mechanism operates seamlessly, safeguarding your data and assets 24/7.
KEEPING OUR CYBER DEFENSE UP-TO-DATE
In the fast-evolving digital sphere, we stay ahead of threats, continually updating our defense mechanisms for your peace of mind.
COMPLIANT WITH STANDARDS AND REGULATIONS
Beyond protection, our services ensure your business complies with global cybersecurity standards and regulations.
Whom We Serve
Since 2016, Jelvix has been a technology partner for SMBs, enterprises, and startups across diverse industries. Our clients span numerous business verticals, relying on our specialized knowledge and skills to drive innovations.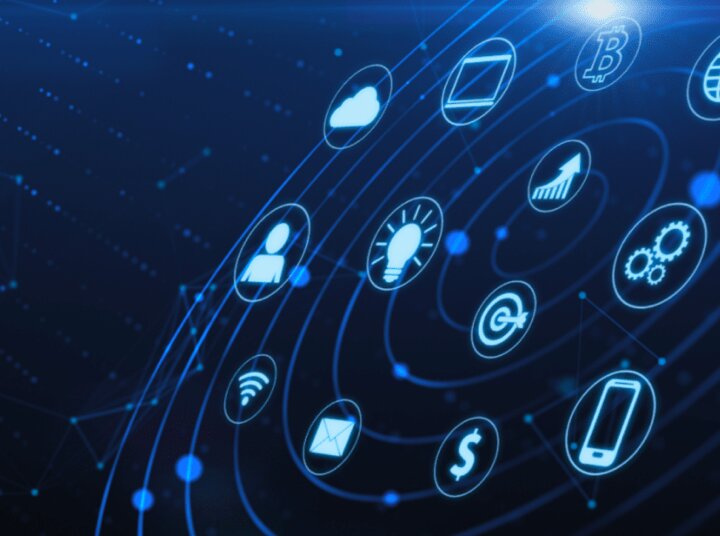 Our Cybersecurity Services Include
APPLICATION SECURITY
By rigorously identifying and mitigating vulnerabilities within the application's codebase and architecture, we ensure robust protection against potential breaches, unauthorized data access, and malicious attacks. We adopt a holistic approach that includes static and dynamic analysis, ensuring continuous security in both the development and operational phases.
CLOUD & INFRASTRUCTURE SECURITY
We provide a multi-layered defense system, from setting up secure cloud environments to monitoring infrastructure against potential breaches. Our team stays abreast of the evolving cloud threat landscape, guaranteeing your infrastructure's resilience.
DATA SECURITY
Our Data Security services are centered around ensuring your business-critical data's confidentiality, integrity, and availability. By employing encryption protocols, real-time monitoring, and advanced threat prevention mechanisms, we ensure your data remains inaccessible to unauthorized entities, safeguarding your assets and reputation.
Our Cybersecurity Roadmap
Assessment & Planning

At this foundational stage, we dissect the current state of your cybersecurity infrastructure, identifying vulnerabilities and gauging potential risks. In this phase, Jelvix assists you with:

Assessing security preparedness
Checking regulatory compliance
Analyzing and verifying the target technology
Reviewing enterprise architecture and tech stack
Creating a strategic roadmap for implementation

Cybersecurity & Implementation

This phase involves setting up robust defenses and deploying tailored cybersecurity solutions. Each implementation step is carefully calibrated to fit your business model. During this implementation phase, we at Jelvix help you with:

Establishing vital processes and policies
Strengthening overall infrastructure
Configuring and deploying cybersecurity tools
Conducting awareness sessions for the staff and development teams
Drafting and testing a detailed incident response plan for potential breaches

Operation & Optimization

After successfully implementing the security measures, we ensure persistent refinement and oversight of your security framework to guarantee top-notch cybersecurity standards. During this final phase, we provide you with:

Real-time monitoring and managing of the security infrastructure
Streamlining the security ecosystem
Periodically reviewing and updating technology
Conducting periodic security drills and simulations
Evaluating maturity and suggesting improvements
Awards & Certifications
The ISO 9001:2015 standard ensures that our services and solutions meet the needs of our clients through an effective quality management system. It also assures that Jеlvix has solid, clearly defined procedures in all the business areas and a strong business continuity process.
Jelvix has successfully implemented the quality management system ISO 13485:2016 for the production of medical devices. This certification demonstrates our commitment to providing high-quality, consistent products and services to our clients and our ongoing investment in the medical devices segment.