Healthcare Software Development
Jelvix empowers healthcare providers with innovative solutions that automate processes, improve treatment outcomes and the patient experience, and reduce costs.

Jelvix presents a complete range of IT services for healthcare. Our approach for resolving today's critical challenges combines clinical insights, ahead technologies, and practical experience to design, develop and deploy medical IT solutions for:
Research and healthcare institutions;
Laboratories and hospitals;
Healthtech startups;
Pharmaceutical companies;
Medical practices and ISVs;
Medicine technology manufacturers.
Technology innovations change the way healthcare providers interact with their patients. Savvy medical providers use technology to provide medical services more cost-effectively. By harnessing engineering power, you can automate processes to improve both the speed and quality of medical services. Use our expertise to optimize everything from patients' data management to medical insurance and more.
OUR CUSTOMERS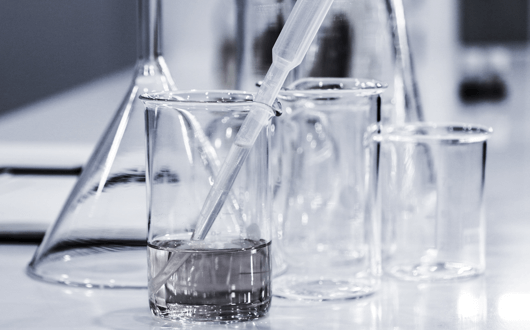 Healthcare IT Services We Provide
Custom-built healthcare application development

We use innovative technologies to provide you with personalized healthcare applications that meet the most challenging calls of both healthcare providers and their consumers.

Secure Cloud Storage

Fast and reliable cloud storage will provide you with a HIPAA-compliant and secure environment for storing, analyzing, and processing confidential patient data with strong encryption protocols, administrative control, and two-factor authentication.

Healthcare Analytics

Your healthcare IT solutions will comprise visualization tools, built-in analytics, and data mining algorithms. You will analyze and process medical data and use structured reports in your clinical practice.

Third-Party Systems Integration

Your new apps and platforms will fully integrate with any legacy infrastructure in your company. Our healthcare developers design software with future integrations in mind, so you don't have to worry about compatibility. You'll have solutions that are necessary for the further development of your medical practice and implement them in your environment to become the smart medical enterprise of the future.
Healthcare IT Solutions We Offer
Digital Patient Experience
With Jelvix technologies, you can digitize the entire process of delivering medicare - with a focus on data and technical infrastructure for the industry. You'll get smart tools to deliver premium quality health support and personalized service.
Healthcare CRM
Patient portals
Remote patient monitoring;
AI-enabled chatbots for healthcare;
Telehealth software;
Virtual health applications.
Medical Operations Optimization
You can improve your clinical and operating systems at any stage of your digital transformation. Built-in artificial intelligence and machine learning will help you automate varied tasks, including adaptive staffing, billing, and healthcare with real-time data access.
Continued medical education platforms;
EHR / EMR systems;
HIS applications;
Hospital inventory management;
CPOE systems;
Medical practice management;
SaMD solutions.
Feature-rich pharmaceutical solutions
You will have access to software tailored to the specifics of the pharmaceutical industry with a variety of feature sets and the ability to customize and adapt to your business demands.
E-prescribing systems;
Physician portals;
Pharmacy management systems;
Medical consultancy services;
Pharmaceutical automation solutions.
Improved medical imaging and research
In your work, you will use intelligent image processing techniques, including recognition, analysis, and enhancement of images, for scientific and medical research and treatment without invasive procedures.
PACS & DICOM software;
LIMS solutions;
ML for Medical Image Analysis;
Provider portals.
Mobile Health Solutions
Mobile apps for doctors
Jelvix's powerful mobile health apps assist you to streamline care coordination, automate daily workflows, and provide healthcare professionals with access to health data for more effective collaboration. This will increase the professionalism of your staff at all stages of treatment and help them make the right clinical decisions.
Mobile apps for patients
With Jelvix's mobile healthcare apps, you can facilitate the interaction between doctors and patients, providing flexibility and relevance. Incorporating your application into patients' daily lives will give them instant access to a health-related system and simplify the way to medical care.
Benefits of Healthcare Application Development
Increase patient loyalty

Adopting digital solutions that optimize your lab, diagnostics, treatment, and tracking processes help you provide better care coordination. And when you improve patient care, you transform patient engagement, resulting in better patient outcomes.

Optimize medical record data

Get valuable insights from data across several platforms in a single dashboard with cutting-edge medical software development. Jelvix gives healthcare providers and hospitals innovative solutions to access your patients' medical record data from anywhere and at any time.

Protect your sensitive patient data

Harness the security of all patient data with healthcare app development focused on global health information security regulations. You get medical software development guaranteed to comply with security and privacy standards.

Get better health management results

Partner with a healthcare software development company to get software solutions that support communication between doctors, patients, medication suppliers, labs, and others. Better interaction provides improved health management results.

Harness powerful analytics platforms

Use the massive volume of data at your fingertips from CRMs, clinical trials, and other digital sources. Analyze and predict the likelihood of cancer or other diseases. Make better treatment decisions and offer more personalized medicine.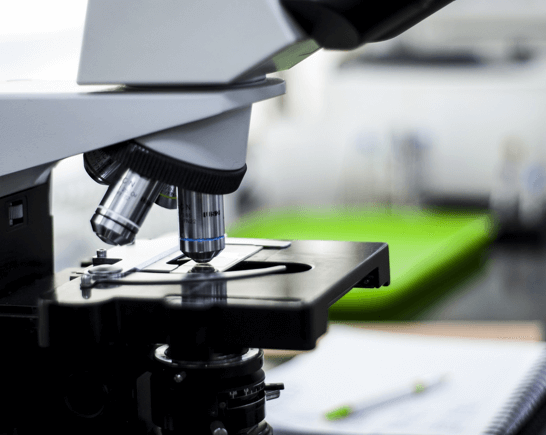 Medical Software Security
Software compliance
We comply with industry regulations and meticulously protect processed data and software in healthcare. In addition, Jelvix can create applications designed to keep your patients' information confidential and secure. All of your turnkey solutions will be fully compliant with regional, national, and industry health standards, as well as:
HIPAA;
CFR Part 820;
DICOM;
FDA 21;
IEC 62304;
HL7;
ISO 13485
Security standards
With our solutions, you will receive the highest safety standards for your patients. All your medical applications will be reliably protected from hacking, negligence, and unauthorized access. Our healthcare IT support team evaluates software security and compliance through manual and automated audits, conducts vulnerability scans using OWASP methodology and penetration testing, and quickly addresses weaknesses and loopholes. Cloud storage fully complies with international regulations, as well as data protection and corporate requirements.
Transform Patient Care and Outcomes with a Healthcare
CONSULTING

Our team offers consulting services for you, your staff, and partners. We will provide suggestions for disruptive technologies that will enhance patient care, boost patient engagement, and help you.

SOFTWARE DEVELOPMENT

Your healthcare software solution rests on a foundation of innovative engineering and technology integrated with your legacy infrastructure. Get mobile apps, software platforms, and more that streamline patient communication, care, and tracking.

RESEARCH & DEVELOPMENT CENTERS

You get an in-house team of research and development experts to help you transform your organization with innovative solutions. Take advantage of our R&D centers to help you provide better services, automate manual processes, optimize patient care and coordination, and save money.
Reasons to Choose Jelvix
WORKING WITH FORTUNE 500 COMPANIES

As a globally trusted leader among Fortune 500 companies in medical software development with ten years of experience and 200+ projects delivered, Jelvix will make you the first among other providers in the healthcare industry.

SERVICES TAILORED TO YOUR NEEDS

We offer you customized software and innovative web applications for patients and doctors, mobile and desktop apps, telemedicine solutions, corporate applications (SCM, BPM, ERP, CRM, medical billing apps), solutions for big data, electronic medical records, etc.

WE HIRE TOP 4% OF THE MARKET

Our company has high recruiting standards, and our employees are from the top 4% of industry talents. We are interested in the growth of our mobile app developers, and we give them numerous opportunities for self-development and polishing their qualifications.

REDUCED DEVELOPMENT COSTS

We know how to cut the development costs without losing the quality of the product. With us, you will have a one-stop partner to help you modernize your infrastructure and services and keep pace with key emerging technologies.