Automotive Software Development
We help our clients to transform the automotive industry and compete in today's fast-paced global auto market.

Drive Revenues with Automotive Software Solutions
Work with an industry leader in software development for manufacturing and distribution companies to capitalize on a variety of technical operations. We help manufacturing and distribution companies in automotive software development to capitalize on a variety of technical operations. Our engineers are experienced with the development of ADAS, autonomous driving, connected car, and urban mobility solutions.
Advanced navigation solutions
Dealership management solutions
Car rental and delivery solutions
Vehicle health monitoring systems
Automotive cybersecurity services
Connected car solutions
Peer-to-peer vehicle and ride-sharing
OEMs and Tier 1 companies are searching for creative ways to increase customer loyalty. They are looking for a reliable provider to generate amazing customer service through the latest technology trends like AI, machine learning, enterprise mobility, and virtual reality. To gain market share, OEMs, dealerships, suppliers, and others need to improve safety, increase efficiency, and boost automotive reliability.
Our Customers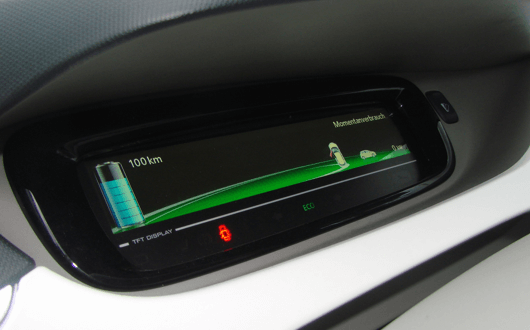 Disrupting the Automotive Space with Software Development
Comply with safety and automotive SPICE standards

Compliance with standards is a big deal in the automotive industry, one that technology helps you to easily conquer. Achieve operational and safety excellence with our proven automotive technology framework and automotive mobility solutions.

Enhance the in-vehicle user experience

Empower your customers with embedded in-vehicle infotainment systems. Deliver a premium, high-end system that offers first-class service for your customers' enjoyment through navigation software, data synchronization, voice assistance, and more, including aftermarket options.

Integrate new features demanded by the market

Offer enhanced driver assistance by incorporating voice-activated applications, collecting and processing vehicle performance data and traffic information, and connecting everything with cloud technology. Help prevent collisions through predictive analytics.

Transform in-store dealer experience

Dealerships can use Big Data to learn more about drivers and tailor both pre- and post-sales activities based on behavior. Personalize offerings based on location, destination, or activity. Use predictive analytics to manage churn, purchasing, and maintenance costs.

Introduce safe and predictable autonomous driving

Whether interested in driver assistance or fully autonomous driving, you can offer customers the future today. Empower drivers through the use of sensors for parking, driving functionality, and other technologies to offer safe mobility to everyone on the road.

Increase automotive cyber security

Offer your customers security against threats by building in software security compliance standards like CERT C, CERT C++, or CWE. Get code that's imperative to security breaches on the front end, reduce your risks, and boost your innovation.

Transform your company into a data-driven business

Get a customized platform based on available data such as logistics and assembly line operations, plant management, supply chain efficiency, and more. Harness the power of machine learning algorithms to capture insurance data for pay-per-mile, collision detection, and other offerings.
Transform Your Business with Automotive Software Engineering
Automotive solutions:
ERP solutions
Enterprise Mobility for OEMs
Embedded in-vehicle infotainment systems
Telematics
NFC Solutions
Automotive analytics
Cloud-based solutions
Automotive industry technologies:
IoT
Blockchain development
Virtual and Augmented Reality
Machine Learning and AI
Big Data
Cloud technology
Here's Our Proven, Three-Step Process
Research and consulting

We communicate with you and your staff to understand your business challenges and how we can help you realize your business goals with an automotive development hub. We gather your current requirements and consult with you on technologies to consider. Then our R&D experts research extensively.

Business analysis and automotive consulting

We analyze the data and information we collected to help establish your project's priorities and create a suggested workflow. We identify which solutions meet or exceed your requirements and which technologies will help you get there. Then we create a digital transformation strategy around our expertise.

Software development

By providing UI/UX design and custom software development, we help you bridge the gap between your current technology and your new platform. We execute your designed digital transformation strategy with a highly select, dedicated team of developers, engineers, testers, project managers, designers, and more.
Client Testimonials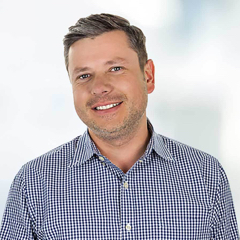 Leonid Nekhymchuk
CTO, VisiQuate Inc
The Jelvix team worked collaboratively to produce a higher-quality code and deliver a suitable MVP. Project management is a clear strength, and the desire to achieve customer goals within scheduling and guidelines are evident. Their agile methods were vital for project success.
more
less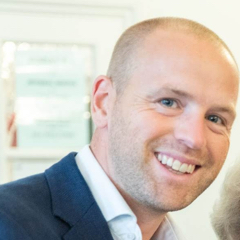 Patrice Archer
Founder & MD, Appy Ventures
Farnham, Surrey, UK
Great to work with such a professional team. I've worked with many development teams over the past 2 years but Jelvix had by far the most proactive communication style and the quality of output. They met the timeline, delivered code after each weekly sprint and generally impressed us.
more
less