Media and Entertainment Solutions
Today's consumers crave digital media that resonates. Jelvix helps you stay ahead of the competition with digital media solutions that create raving fans.

Complex Media & Entertainment Software Development
Innovative technology provides your agency and studios with industry-savvy services and solutions like streaming, broadcasting, interactive entertainment, and more. Jelvix helps you stay ahead of the competition with the amazing consulting and engineering services focused on your viewers and visitors like:
OTT services
Media editing tools
Media asset management systems
Online publishing and streaming platforms
Network management systems
Social media commerce platforms and integrated mobile/online apps
To get viewers' attention, you must deliver digital experiences rich in content and span across multiple channels. Harness the power of media production, innovative delivery, and integration to enhance the way your audience experiences and consumes media, information, and entertainment.
Our Customers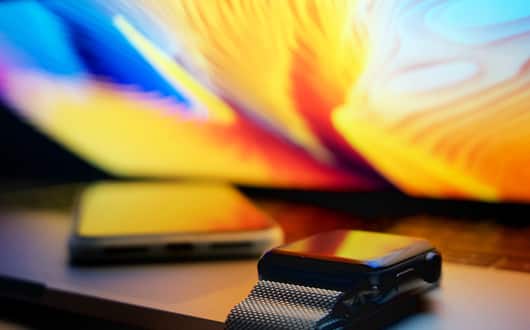 Comprehensive Online Media Platforms
Boost your digital assets' profitability

Take advantage of Big Data at your fingertips. Understand your audience in greater detail and make smarter business decisions that increase your profitability. Increase your available services and drive customer engagement while decreasing your operating expenses.

Digitize your media business

Digitization of your content helps you manage and deliver it better. You can leverage your user experience by applying expert technology skills that drive innovative solutions like media editing tools, asset management programs, and online publishing, including streaming platforms.

Skyrocket campaign conversion

Not only will Jelvix help you increase brand awareness, but we develop platforms to help you monitor your ad campaigns and report on their management. You get online and mobile advertising solutions and a digital platform for your market that lets you tweak and revise campaigns to increase conversions.

Monetize entertainment solutions

Are you missing out on harnessing disruptive technology that enables media and entertainment companies just like yours deliver products and monetize both viewers' satisfaction and value? Use 5G, IoT, and more to increase demand and monetize your entertainment solutions.

Engage your audience to boost retention rate

Engage your audience through online video platforms, interactive web portals, mobile apps, including second-screen apps, and virtual and augmented reality. Boost your retention rate by building new audiences and developing new revenue in each of these areas.

Track viewer analytics and data to transform your business

Personalize your analytics to offer relevant content to your viewers and consumers. We capture Big Data and use data science to help you find insights and ideas to streamline your content and services into unique experiences for individual consumers.
Get Digital Media Apps, Online Media Platforms, and More
Media & entertainment industry solutions
Social apps & new media
Digital content streaming solutions
Online media platforms & digital media apps
Conversational agents (chatbots)
Technology domains
Blockchain
AR/VR
Business intelligence & analytics
Mobility
Data Science/Big Data processing
E-commerce solutions
Transformation for Your Agency's and Audience's Experience with a Three-step Process
Consulting

Our dedicated team offers expert consultation with staff from your business and other publishers and studios. We identify disruptive technologies that will enhance streaming and broadcasting to attract and boost global traffic. Let us transform your media & entertainment company into an interactive powerhouse by harnessing data and applying digitization to your entire business ecosystem.

Software Development

The marketplace is crowded. We'll help you stand out with custom engineering solutions designed around content and your customers. We center our software development solutions on content-driven solutions that appeal to your target audience. Let us help you achieve a competitive advantage through expertly developed products and platforms.

Research & Development Centers

You get an in-house team of research and development experts to help you transform your organization with interactive technology and solutions. Take advantage of our R&D centers to help you provide better services, offer automation and digitization, and delight your audience through streaming and broadcasting designed to captivate.
Client Testimonials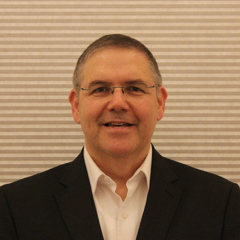 David Wenner
Co-Founder, VocalReferences
Our application was finished and able to generate revenue within one year as the Jelvix team adhered to the required timeline efficiently and professionally. They were communicative, responsive, and always available to take on feedback and make tweaks or changes as required.
more
less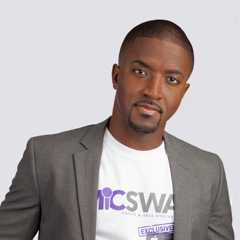 Curtis Lane
Founder, Micswag LLC
Annapolis, USA
The most impressive trait about the Jelvix team is that you can't give them a task or idea too large. No matter how grand a vision you may have, they'll always have a solution or means to accomplish it.
more
less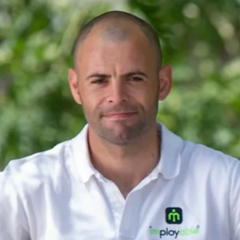 Peter Kelly
CEO, Imployable
Jelvix delivered digital products that are fit for purpose and, in the case of the mobile apps, award-winning. Led by an engaged project manager, communication with the development team is smooth and purposeful. They contributed conceptually to the solutions and were excited to problem-solve.
more
less