SaaS for Addiction Сenters Owners
Product Overview
Client's goals
The Client aimed at developing a solution with a responsive design where all features are cloud accessible and could help doctors collect and analyze data to monitor patients' treatment progress and to research and improve outcomes for the best treatment results.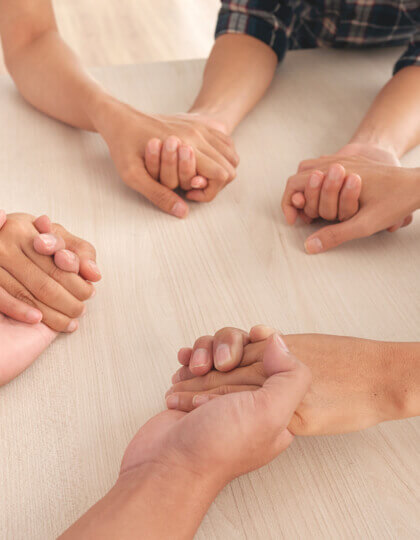 Implementation
The development of the project was broken into three phases. Work on the first phase started with FormSite integration, so all data from the patient/parent permission, initial, and ongoing progress monitoring questionnaires were immediately imported into the app. DevOps and developers implemented HIPAA compliant security system in order to keep sensitive patient health information protected.
Work on the second phase was launched after the previous phase completion. Jelvix team was focused on enhancing the user experience of the platform: creating a basic client portal allowing clients & treatment managers to log in, allowing admins, counselors, and managers to correct the data from mistakes, export the data collected on the intake questionnaire, etc. The most important feature was creating a system alerting the therapist if someone reports having thoughts to hurt himself.
Phase three was dedicated to building short questionnaires to collect patient permissions, parent permissions, and post-treatment contact information instead of FormSite. Jelvix dedicated development team provided clients with the ability to drill down to find out how their patients answered specific questions, get access to a specific data point in a summary chart.
The Jelvix team found the perfect balance of features, and, at the same time, ensured high performance and perfect data security.
Our team implemented the Outcomes Research feature to monitor patient condition during and after the treatment completion. The Client provides each treatment center with in-depth reports with abstinence success rates and the impact of the treatment program on each patient. The platform can also send alerts to treatment centers when a patient wants to communicate with the clinician.
Value Delivered
Jelvix helped to build from scratch and to transform the product into a complex HIPAA-compliant medical CRM system with a set of features for effective doctor-patient interaction. Jelvix has been developing three product lines for patient treatment, tracking progress, and displaying information in organized, color-coded graphs. Clinicians can access data through a web portal.
Project Results
3+ years of ongoing successful collaboration. Medical centers get a solution that identifies areas of improvement, aggregates necessary data, and helps to improve treatment outcomes. Presence in 20 U.S. states. The company has grown from a startup into a multi-million dollar business leader that dominates the niche.