Jelvix's DevOps team helps to build sustainable development systems, shorten feedback loops, assure reliable deployment, and monitor operational efficiency. The product's quality is measured and improved after a thorough market and customer analysis. As a result, we fast have development and deployment, improved user experience, and higher profits. DevOps experts make this possible together with operation teams applying modern methodologies, automated processes, and custom frameworks.
Deriving Business Value from DevOps Services
Increase development efficiency

DevOps automates the development and testing processes and increases the project's scalability. Businesses can quickly release updates and adapt to changing customer demands. Cooperation between developers and testers keeps everyone in the loop at all project stages.

Immediately react to market changes and feedback

We release the first version of the product to users, analyze their feedback, and immediately work on the next update. The product is always improving in regards to customers' experiences and market trends. Testing and deployment in the early stages provide developers with valuable insights on necessary improvements. These suggestions aren't theoretical but supported with actual qualitative feedback (reviews, users' questions) and quantitative data (the number of installations, visited pages, ratings).

Choose cost-efficient development practices

Our DevOps specialists take responsibility for tech infrastructure, server management, and support. You can focus on key business tasks, while we will take care of development services, from a product's concept to its maintenance. With our planned-out distribution, you'll be able to efficiently deliver your product to end-users.

Prioritize security from the beginning

Our testing and security experts verify code and validate the performance and functionality. Continuous testing allows us to minimize threats during the first stages of the development cycle and avoid real security risks. This approach gives the opportunity to use preventive practices for sensitive data exposure, weak authentication issues, etc. When it's time for the digital solution to scale, the safe practices are fully established and executed - no risks of data breaches.

Quickly deliver ready solutions to end-users

Our DevOps consulting team automates software development, testing, staging, and deployment. We detect manual processes that are time-consuming and use tools and a smart environment. DevOps engineers and testers can instead focus on problem-solving tasks that demand their full dedication. The software is developed at a higher speed, because the team recognizes the highest-priority tasks and completes them right away, automating the rest. With DevOps methodology, it's possible to build a digital solution 2-3 times faster than with outdated industry practices.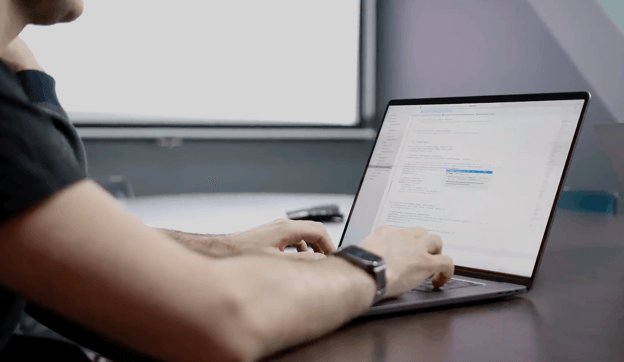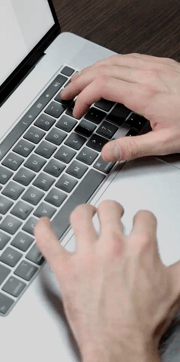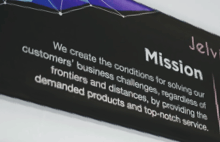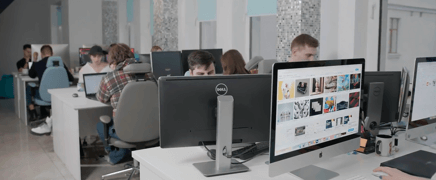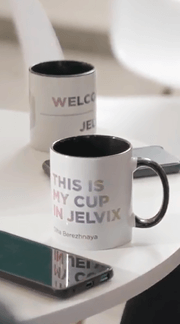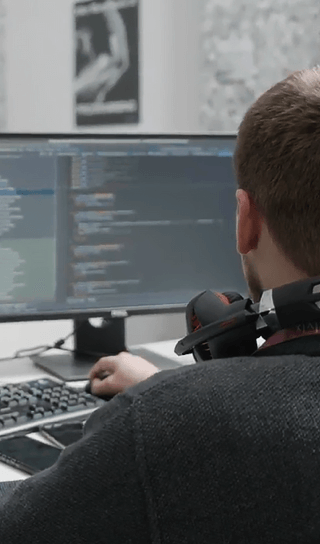 Our Top DevOps Services
CI/CD implementation

We set up environments, tools, and processes for seamless project development and delivery. Our team works with AWS CodePipeline, Jenkins, TeamCity, CircleCI, Gitlab/Bitbucket CI/CD Pipeline. 

Build automation

Our DevOps team uses an automation toolchain and integrated environment to detect technical issues, document dependencies and APIs, and monitor product performance. 

Software deployment

Packages created during integration are published on the server. Our testers perform smoke testing to check if there are no deployment issues. With DevOps, each feature is published right after being completed; if there is a deployment issue, developers and testers know what function it caused. Publishing the project feature-by-feature is more efficient than releasing the entire product immediately. 

Cloud-based infrastructure support

We support hardware, storage, and networks, required for Cloud development. We integrate Cloud computing into our clients' projects (software-as-a-service, platform-as-a-service) and help to switch to Cloud from local networks. Our team also takes full responsibility for performance quality, security, and user experience. 

Post-release maintenance

Our team releases the initial version of the product and its new versions, analyzes feedback, and assures smooth distribution. After the project was published, we make plans for the next update, where new functionality and interface elements will meet the demands of time-to-market features. 
How We Work
Planning and estimation

The development process is broken down into stages with measurable objectives for each one. We define development standards, functionality requirements, TCOs, conditions for the release, and cooperation details. All plans are defined by the timing and budgetary concerns, just like in the actual project.

Collaborative development and testing

Our DevOps team always integrates its work with other participants (testers, designers, etc.) As soon as the first feature is in progress, the QA team evaluates code quality and identifies technical issues. The workload is distributed across the entire project's duration instead of piling up until later stages.

Deployment and monitoring

We automate deployment practices, build creation, and product release. The features are automatically assembled into a single product with developers' oversight. The team collects and implements insights from the feedback of users and stakeholders - the product is constantly improved.
Why Choose Jelvix
Our DevOps experts will help you align your development and operations to increase the frequency of software releases and improve reliability.
Take comfort that your consulting project is staffed with the top 4% of talent in the industry thanks to our tough recruiting standards and thorough screening process.
Companies just like yours turn to Jelvix because of our in-depth experience and strong expertise in a wide range of technologies and across multiple industries.
Each consulting project we undertake has two goals: to nail the end users' experience and to meet or exceed your business's goals.
Client Testimonials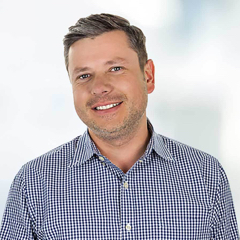 Leonid Nekhymchuk
CTO, VisiQuate Inc
The Jelvix team worked collaboratively to produce a higher-quality code and deliver a suitable MVP. Project management is a clear strength, and the desire to achieve customer goals within scheduling and guidelines are evident. Their agile methods were vital for project success.
more
less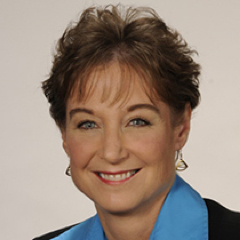 Joanna Conti
CEO, Vista Research Group
Annapolis, USA
Over the last year, Jelvix has developed a very complex, HIPAA-compatible app for my research company. I have been extremely pleased with our developer and the company, and highly recommend Jelvix. I am continuing to work with them on the next phase of the app.
more
less