Retail Software Development
Jelvix transforms the retail customer experience with personalized, enterprise omnichannel platforms  for your business demands.

Get Comprehensive Retail Solutions that Convert
You want an online marketplace using enterprise e-Commerce platform technology that uses all the data you have while delivering a compelling e-retail software solution. Get disruptive retail technology from our full line of trade services to shape your business operations:
An omnichannel experience
Integrated retail automated data management systems
Advanced warehousing and inventory management
In-store customer experiences
Supply chain management
Virtual reality merchandising
Retail industry leaders worldwide turn to Jelvix for retail software development services to revolutionize the way customers interact with their brand. Tech-savvy buyers want an amazing digital experience; we offer retail software solutions to automate your mobile marketing, which leads to vibrant customer loyalty and increased sales.
Our Customers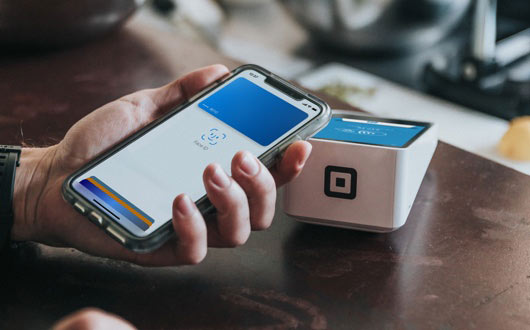 Customer-Centric e-Commerce Software Development
Boost customer engagement and conversions

Convert browsers into buyers through an engaging, personalized experience in your digital retail marketplace with location-based technology for mobile marketing, dynamic pricing, and easy, secure payments.

Skyrocket sales and customer loyalty

Turn visitors into raving fans and watch your sales explode by offering personalized product deals, a customer referral program, exceptional support service, an easy-to-use repeat purchase program, and much more.

Harness demand prediction for improved retention

Our consulting services result in disruptive retailer software solutions that apply data science and predictive analytics to help you forecast inventory and sales while minimizing risk. Save on costs and enhance delivery with data-based insights.

Engage shoppers through omnichannel capabilities

How do you reach more consumers? You meet them where they are with an omnichannel strategy that's customized to their needs and demands. Empower your customers with mobile apps, chatbots, and more.

Disrupt and improve your supply chain

Innovate your entire supply chain from sourcing to manufacturing and from shipping to tracking and warehousing. Capture your logistics data and use it to power a supply chain that's highly efficient and lean.

Automate and streamline inventory control

Having just enough and not too much inventory is easy when you take advantage of inventory control automation. Avoid over-ordering or buying too little with a streamlined, automated inventory control system.
Services and Technologies We Deliver
Retail industry solutions
Marketing automation
E-commerce systems
POS solutions for retail
Data management systems
CRM integration and development
Mobile apps development
ERP systems development
Our technology domains
BI and Data Analytics
AI and Machine Learning
Internet of Things
Augmented Reality/Virtual Reality
Blockchain development
Transform Retail Operations with a Comprehensive Process
Retail Consulting

Our dedicated team consults you and your staff to implement disruptive technologies like Big Data, Virtual Reality, blockchain, and more to consolidate all customer-facing touchpoints, boost sales and increase revenues—now and in the future.

Software Development

Your retail software solution relies on a business environment flush with innovative engineering and technology integrated with your infrastructure. You'll get new platforms, apps, and suits for a more comprehensive, user-focused business solution.

Infrastructure management

From end to end, your dedicated design developers manage the entire lifecycle of your retail software solution. You get full cycle application development and an e-commerce business solution that dovetails seamlessly with your brick-and-mortar operations.
Client Testimonials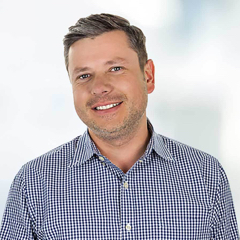 Leonid Nekhymchuk
CTO, VisiQuate Inc
The Jelvix team worked collaboratively to produce a higher-quality code and deliver a suitable MVP. Project management is a clear strength, and the desire to achieve customer goals within scheduling and guidelines are evident. Their agile methods were vital for project success.
more
less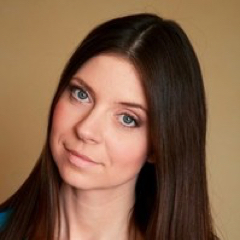 Inna Tereshchenko
Brand Director, Auchan Retail Ukraine
Ukraine
I'm pleased to notice that the team not only managed to comply with all our demands but even exceeded expectations. Jelvix engineers were facing a challenge to create a web application, able to process big data and cope with the high load during a peak of buying activity. Jelvix team is highly recommended for long term partnership. We are absolutely happy to continue our cooperation and intend to assign them with a new up-and-coming project.
more
less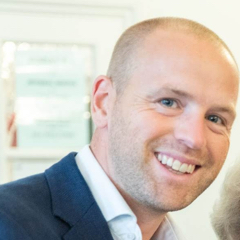 Patrice Archer
Founder & MD, Appy Ventures
Farnham, Surrey, UK
Great to work with such a professional team. I've worked with many development teams over the past 2 years but Jelvix had by far the most proactive communication style and the quality of output. They met the timeline, delivered code after each weekly sprint and generally impressed us.
more
less