Partner with Jelvix to develop an amazing native, hybrid, or cross-platform mobile app. Focusing on security, usability, and UI/UX, we will craft a stunning mobile application tailored to reach your customers on smartphones, tablets, wearables, and more. Choose a proven mobile app development firm to build and execute your mobile strategy.
THE SCOPE OF OUR MOBILE SERVICES
Build a superior mobile application with Jelvix full-cycle mobile app development services. We can assist in all stages of app development, from concept to maintenance of a ready product.
Application Development Consulting
Mobile App Design
iOS and Android App Development
Backend Development
Mobile App QA and Support
Embedded Android & AOSP Customizations
Maintenance and Post-warranty Support
Delivering Core Mobile Expertise
Customized mobile app for your industry

Jelvix team has expertise in all major industries, including FinTech, Logistics, Healthcare, and more. Our mobile app development services cover all stages from market analysis to UI/UX design, software development, testing, and support.

Mobile experience focused on your consumers

Your consumers are mobile app savvy. They know what makes for a good mobile app and they'll become raving fans when you deliver. Don't settle for a mobile app anyone could create; give your consumers a mobile experience they don't expect.

High-load mobile apps

We develop efficient, scalable, and reliable applications. Make sure your app serves a large number of users handling simultaneous server requests and processing huge amounts of data.

Integrated mobile apps with all your systems

We strive to be the mobile application development company that creates astounding mobile applications that integrate with any enterprise business system. No more silos of information due to disparate systems. Get a custom app that ties everything together.

Mobile app porting services

Have you been on an iOS platform with an app for a long time? Having an app on different devices and multiple platforms will let you explore the immense business growth and opportunities. At Jelvix we convert iOS app to Android and make this possible for you.
Get Expert Mobile App Development
Take advantage of our custom mobile application development services. With wearable software and progressive web apps, you will be able to increase your business productivity and provide the best experience to your customers.
NATIVE MOBILE APP DEVELOPMENT

Get a mobile app developed for your platform or device, and avoid generic apps created to work across multiple systems.

CUSTOM MOBILE APP DEVELOPMENT

Why settle for an app that everyone else is using? Get a customized app targeted to delight your customers and meet business needs.

ENTERPRISE MOBILE APP DEVELOPMENT

Get an enterprise mobility application that harnesses the latest technology and focuses on your users' experience.

PROGRESSIVE WEB APP DEVELOPMENT

Enhance the customer experience with progressive web apps capabilities. PWA apps provide a native-like experience to your customers, have fast data exchange, and don't depend on connection quality.

WEARABLES AND EMBEDDED SOFTWARE

Increase business security and performance with wearable & embedded devices and integrated custom software. Mobile embedded systems are cost-effective for mass production, do not require lots of resources and costly hardware. They are easy-to-install, and can be carried everywhere.
Our Expertise with Major
Mobile App Development Technologies
Drive your business forward with Jelvix mobile application development services. Our tech experts will save your budget by speeding up product creation and reducing its time-to-market.
iOS App Development
Engage your iOS audience by developing captivating applications for the full set of Apple devices. The Jelvix team will support you by providing full-cycle enterprise application services, including AR development for iOS and porting Android apps to iOS.
iPhone App Development
Porting Android to iOS App
iPad App Development
Apple Watch App Development
Apple TV & TvOs App Development
App Clips Development
AR App Development using ARKit
iBeacon App Development
Android App Development
Stay close to your customers with reliable applications for each type of Android device. Choosing Jelvix Android app development services, you will get reliable products appealing to your audience. Our work, relies on a transparent development process, and continuous support of your product even after release.
Android Mobile App Development
Android TV App Development
Android Tablet App Development
Android Wear App Development
Android App Porting
Cross-platform App Development
Save your budget and accelerate time-to-market by creating cross-platform mobile apps with reusable code. With cross-platform development, you will save your development time and cover several markets at once. Here at Jelvix we will support you at all stages of the app development process, from concept validation to post-release maintenance.
Hybrid Mobile App Development
Hybrid Tablet App Development
Hybrid TV App Development
Progressive App Development
Progressive web applications can be a faster and more cost-effective alternative to native app development. Increase the engagement and conversion rate by turning your website into a PWA. Taking into account the mobile-first approach, your website will also rank higher in Google search results.
Cross-browser Web App Development
Responsive Web App Development
Offline Web App Development
Australia
The Client, an Australian SaaS company wanted a modern solution to manage fast-growing transport volumes and respond effectively and swiftly to disruptions in the supply chain. With the help of Jelvix's developers, the Client's team was able to bring their business concept to code quickly, efficiently, and affordably. The Client acquired a premium-quality software product delivered cost-effectively and strictly on time and budget. iOS and Android apps are now available on both App Store and Google Play store, covering the vast majority of the mobile market.
USA
The client wanted a digital healthcare monitoring app that would improve the addiction and mental health treatment sector. The key requirements were a responsive design and cloud-accessible features working with real-time data. Jelvix created the app with effective doctor-patient interactions and transformed it into a complex HIPAA-compliant medical CRM system. Clinicians can now work with real-time data to restore patients' health faster during the treatment period and track post-treatment recovery success rates. The app detects the most effective programs by analyzing numerous factors following up patients after treatment.
UK
The client is a UK-based company helping their customers to organize their daily routine and administrate the working & family matters. They provide their customers a solution where they could securely store, share and access their documents 24\7. The company wanted Jelvix to develop a mobile file system with the latest security & encryption features. We managed to build an Android & iOS application where the customer can create a secure account and optionally access it with a fingerprint. Inside the app, the customers can upload and encrypt their files, create customized notifications, and share the documents with other app users.
Client Testimonials
Why organizations choose Jelvix. Discover the many ways in which our clients have embraced the benefits of the Jelvix network.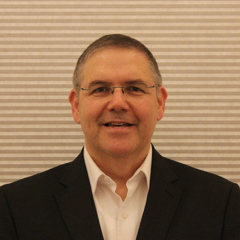 David Wenner
Co-Founder, VocalReferences
Our application was finished and able to generate revenue within one year as the Jelvix team adhered to the required timeline efficiently and professionally. They were communicative, responsive, and always available to take on feedback and make tweaks or changes as required.
more
less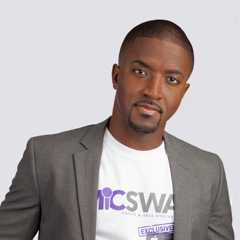 Curtis Lane
Founder, Micswag LLC
Annapolis, USA
The most impressive trait about the Jelvix team is that you can't give them a task or idea too large. No matter how grand a vision you may have, they'll always have a solution or means to accomplish it.
more
less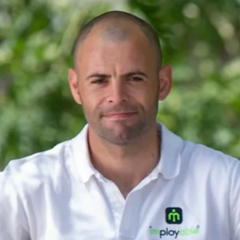 Peter Kelly
CEO, Imployable
Jelvix delivered digital products that are fit for purpose and, in the case of the mobile apps, award-winning. Led by an engaged project manager, communication with the development team is smooth and purposeful. They contributed conceptually to the solutions and were excited to problem-solve.
more
less
Innovations
Jelvix makes use of emerging technology, building innovative solutions with speed and agility to enable you to meet business needs. Give your customers an exquisite experience by creating an application based on innovative technologies.
Smart TV
Internet of things
Wearables
Augmented Reality
Virtual Reality
Artificial Intelligence (AI)
Image Recognition
mCommerce
Cloud Computing
Mobile Business Intelligence
Blockchain
Project Stages List
CREATING THE BEST MOBILITY STRATEGY

You want your company's mobile app to stand out from the crowd. We excel in creating an actionable mobility strategy based on your company's objectives and business models. Focusing on your key challenges, we identify your target audience, an API strategy, and potential project milestones.

DESIGNING UX AND INTERACTION

We spend time defining your expectations, including how your users will experience your new application. We tie that into your business objectives and design a visual and interactive solution using customized icons, colors, fonts, styling, and more.

DEVELOPING BEST MOBILE APP

Starting with an early working mobile app, we work closely with you to identify additional features and tweaks to improve your app with each iteration. Thanks to our intensive mobile app testers, we'll identify areas for improvement at every stage of development.

LAUNCHING AND SUPPORTING

Before launch, we make sure your new mobile app integrates with your business processes. Then we launch your mobile app in all the app stores, after which we're committed to supporting and maintaining your new mobile application for as long as you need us.
Why Choose Jelvix
Transparency of processes

Clear and transparent workflow is the key to success in any industry. Our customers can delegate us all their tech routine, but they will always have control on what's being done. We are always open to improvements, and our goal is to drive your business to better results.

Working with Fortune 500 companies

Over 200 businesses, including Fortune 500 companies, have chosen Jelvix as their reliable custom mobile application development company. They are leaders in their industries, and we are able to offer them the corresponding service level.

We hire top 4% of the market

Our company has high recruiting standards, and our employees are from the top 4% of industry talents. We are interested in the growth of our mobile app developers, and we give them numerous opportunities for self-development and polishing their qualifications.

Reduced development costs

We know how to cut the development costs without losing the quality of the product. Before starting the development, we conduct deep market research and validate the idea and create the product that will fit the market. We use Agile methodology that helps us to strictly follow the deadlines and optimize the mobile app development process.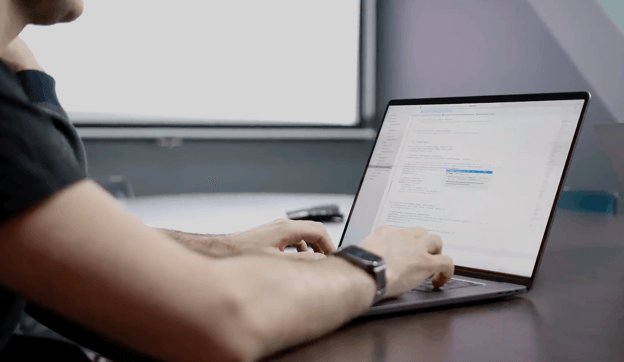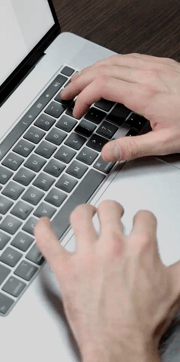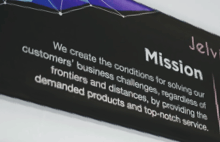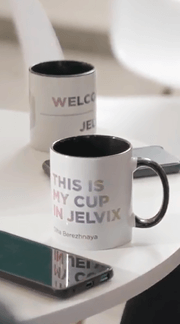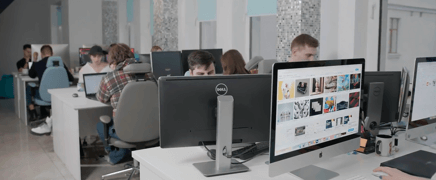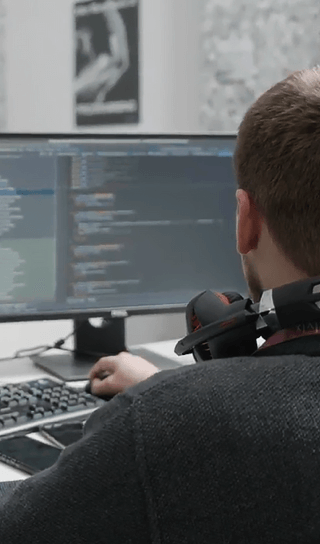 Frequently Asked Questions