Unleash the power of cloud computing with our SaaS development company. Jelvix can bring new technologies into your existing solutions or develop new custom software products. Deploy multi-tenant SaaS API architecture and integrate with virtually any back-end enterprise apps. Scale and implement new functionality to your existing product without losing its capacity. With Jelvix, you can create an industry-specific SaaS solution to meet business needs now and in the future.
The Scope of Our SaaS Development Services
Jelvix team boasts deep expertise in SaaS product development, be it a new product launch or an existing project's improvement. Unlock your business value with our SaaS development services, which include:
SaaS mobile development
SaaS web development
SaaS desktop development
API development
Third-party SaaS integration software
SaaS consulting
Data migration
Legacy software optimization
Deriving Business Value from Saas Development Services
Hire a dedicated team quickly

Our extended team can save your budget without losing any quality. Jelvix can provide you with top-rated engineers with the solid domain expertise to work exclusively on your project. We follow modern software engineering practices based on DevOps, making use of emerging technology and building software as a service with speed and agility.

Get access to our domain and tech expertise

Benefit from SaaS website development with Jelvix domain and tech expertise. Cutting-edge technologies, domain-specific knowledge, innovation and competitiveness, proper planning, and SaaS projects management are covered by Jelvix. Our industry experts know how to achieve maximum business value from your SaaS product.

Ensure fast time-to-market

Releasing at the right time is crucial for any business. It requires adaptability, competitiveness, deep industry knowledge, and technical expertise. Jelvix will help you plan the perfect roll-out for your SaaS applications. Cut the time it might take you to get your new products to the market and make timely decisions.

Enhance scalability of the platform

A SaaS-based application is scalable and is easy to integrate with third-party apps, giving space for extendable features, more users, and more bandwidth. Plus, it has a web-based nature, allowing your users to access it from any location with Internet capabilities. Use Jelvix SaaS app development services to deploy, scale, and upgrade your business solutions.
Domain Expertise
Experience matters more than ever in software as a service development. With deep expertise across multiple SaaS business domains and technologies, Jelvix can estimate the inputs, guide and manage the process, and evaluate your product with regard to its end value and validity. We can help you grow quickly and accelerate the pace of business.
Fintech

Use our SaaS product development agency to unify your business processes. Benefit from the highest levels of trust, transparency, and regulatory compliance. We can implement new technologies, like blockchain, to help you securely accept and transmit payments around the world in minutes.

Retail

With our SaaS software development services, you can re-architect your systems for unified commerce, streamline processes, and automation. Add new functionality as and when you need it. Get real-time access to operational, financial, and customer data across all channels.

Healthcare

A SaaS healthcare solution can revolutionize the medical industry. Join the medical SaaS companies that use a massive volume of data from CRMs, clinical trials, and other digital sources, all in one app. Offer better and more personalized patient care and streamline patient communication. Jelvix SaaS app development helps organizations change health consumer experience and the way healthcare is delivered.

Travel

Enhance customer-facing functionalities in a post-pandemic market by offering safe personal, customized, digital, and social experiences. A robust SaaS product can help you unlock the power of data analytics, improve customer loyalty or boost online users' engagement. Our SaaS platform development studio offers real benefits from governments to airlines, airports, hotels, tour operator companies, travelers and employees.

Automotive

Our SaaS consulting services focus on the needs not well addressed by typical automotive solutions from SaaS ERP vendors. We cover major trends like electrification, shared mobility, autonomous driving, etc. Get better visibility into the itinerary, streamline all inner and outer processes.

Logistics

Gain speed and agility advantages with SaaS integration services. Control and manage your business, facilitate communication and outreach. Adapt to seasonal changes, and expand your market reach. Deliver business benefits to your customers with a robust enterprise SaaS product.
SaaS Development: Types of Best SaaS Solutions
There are different types of software as a service industry solutions based on their similarities and features. Today, the most common types of SaaS solutions are as follows:
Packaged software
Packaged software includes a bunch of programs with similar functions or features. These are customizable, pre-built software packages that you can use. Such a solution requires less time and money to be implemented than a custom application and consists of:
Customer relationship management (CRM) solutions
Supply chain management systems
Financial management system
Сloud Human resources solutions
Enterprise resource planning systems
Collaborative software
Collaborative enterprise SaaS software is designed to facilitate fast and effective collaboration for highly confidential processes. It delivers productivity and automates document flow and work processes.
Web conferencing software
Document collaboration apps
Project planning solutions
Instant messaging apps
Email clients
Financial software
These SaaS enterprise software solutions are financial apps that keep your finances in order. They help you predict financial risks, secure assets against fraud, streamline services by automating routine activities, and so on.
Accounting solutions
Billing software
Payment gateways
USA
The client wanted a digital healthcare monitoring app that would improve the addiction and mental health treatment sector. The key requirements were a responsive design and cloud-accessible features working with real-time data. Jelvix created the app with effective doctor-patient interactions and transformed it into a complex HIPAA-compliant medical CRM system. Clinicians can now work with real-time data to restore patients' health faster during the treatment period and track post-treatment recovery success rates. The app detects the most effective programs by analyzing numerous factors following up patients after treatment.
Australia
The Client, an Australian SaaS company wanted a modern solution to manage fast-growing transport volumes and respond effectively and swiftly to disruptions in the supply chain. With the help of Jelvix's developers, the Client's team was able to bring their business concept to code quickly, efficiently, and affordably. The Client acquired a premium-quality software product delivered cost-effectively and strictly on time and budget. iOS and Android apps are now available on both App Store and Google Play store, covering the vast majority of the mobile market.
Client Testimonials
Why organizations choose Jelvix. Discover the many ways in which our clients have embraced the benefits of the Jelvix network.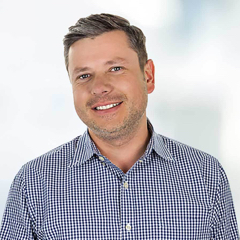 Leonid Nekhymchuk
CTO, VisiQuate Inc
The Jelvix team worked collaboratively to produce a higher-quality code and deliver a suitable MVP. Project management is a clear strength, and the desire to achieve customer goals within scheduling and guidelines are evident. Their agile methods were vital for project success.
more
less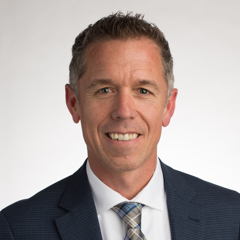 Dave Townsend
Founder, SwitchBack Health LLC
Santa Rosa, USA
Thank you, Jelvix, making our vision into a reality. You executed, delivered and were responsive through the whole project. The finished product has an awesome look, feel and user experience that will change the way physical therapists and patients interact between visits.
more
less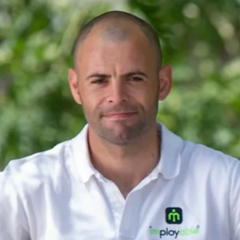 Peter Kelly
CEO, Imployable
Jelvix delivered digital products that are fit for purpose and, in the case of the mobile apps, award-winning. Led by an engaged project manager, communication with the development team is smooth and purposeful. They contributed conceptually to the solutions and were excited to problem-solve.
more
less
Project Stages
Discovery Phase Workshop

It is the first stage of the project, which covers the purpose, value proposition, requirements, and expectations. It predicts the chances of the project's success. Here, we determine technology capabilities that can help you craft a long-term vision, shape the journey, and provide a forward-thinking marketing plan.

Project initiation

This stage involves an arrangement of your SaaS website's formal aspects and determining the high-level plan at the milestone level. Set all process steps and responsibilities in this workflow. Work with corresponding project team members to come with detailed plans at each subsequent phase.

UI/UX

It's the stage when a development team works on the user path, creating the app's interface, prototypes, and visual appearance to drive value and differentiation across the customer journey. Product teams work on various activities, from creating information architecture (IA) to the actual UI design.

Architecture design and Programming

When all of the planning and designing are complete, it's time to develop and build the components of your project output. This is when the actual creation of the software takes place, and the first version of the product is made.

QA & Testing

During this stage, it is crucial to verify that the product's features and functionality work the way they are supposed to. If not, they are fixed.

Support

A good product should come with constant software maintenance and technical service. During this stage, technical specialists cope with any issues related to product integration, performance management, network connectivity, and so on.
Why Choose Jelvix
Numerous Fortune 500 customers

Jelvix serves as a technology partner for industry early adopters and innovators, including Fortune 500 customers. We have worked with famous companies like Samsung, IKEA, Kia, Louis Vuitton, Auchan, and Canon.

Top 4% of the market on board, more than 50% are Seniors

Jelvix's committed engineering team consists of expert, dynamic, detail-oriented people, with more than 50% being Seniors. The top 4% of talent in the industry will work on your product.

5 years of developing complex SaaS applications

Having vast experience in SaaS application development, Jelvix can build an innovative product designed to delight your customers, empower your team, and help your business scale.

Support and extend existing SaaS-based solutions

You might need to extend your SaaS applications to boost your productivity, maximize the market appeal, or expand your business. Jelvix can help you with your product's SaaS integration.

Full-cycle software development with testing and DevOps

We are responsible for the entire SaaS architecture software life cycle: design, development, testing, deployment, operation, and support. Add revenue to your business with Jelvix. Let's transform your vision and concept into reality.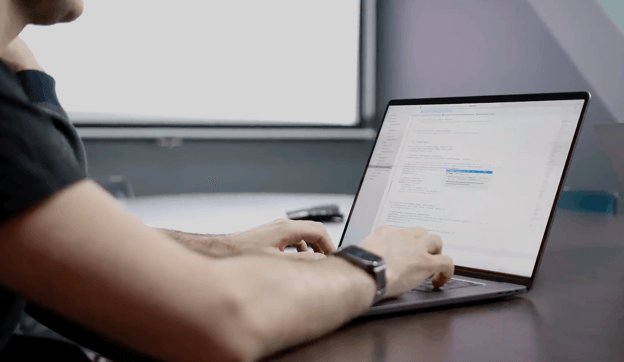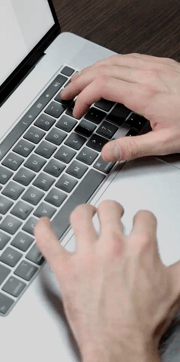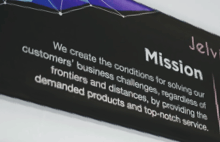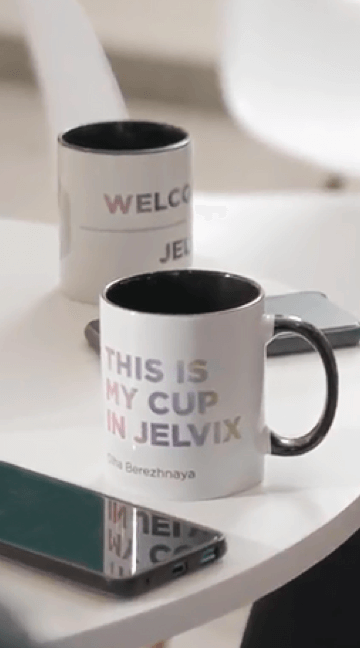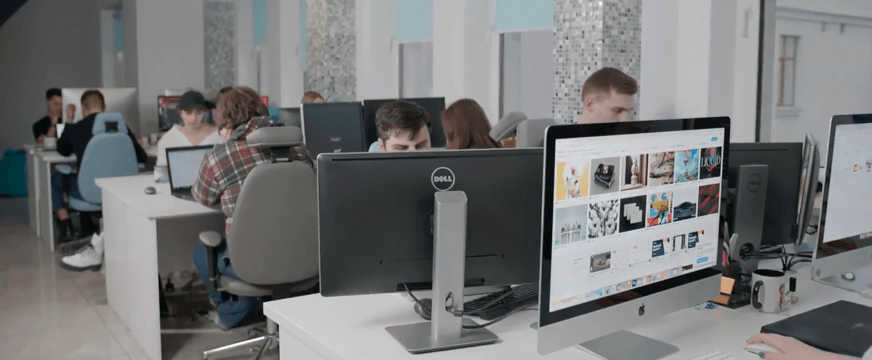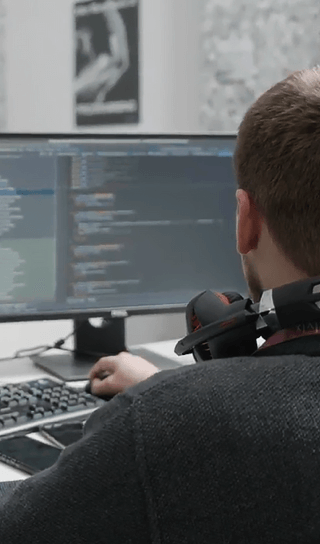 Frequently Asked Questions