C++ Development Services
If you need high performance, partner with Jelvix for C/C++ development services and get a superior application, regardless of its complexity.

Companies choose C/C++ development because it is inherently scalable across a wide range of platforms and systems. You can easily conquer complex programs with C/C++ both quickly and securely. Get more reliable code that includes classes, inheritance, data abstraction, encapsulation, and more. C/C++ is used for:
Native apps
Cross-platform apps
Extensions and plugins
Audio and video
IoT systems and so much more
C/C++ offers you a wide range of options to create large distributed systems to exchange the data you need. If you need applications to process high loads and large amount of data, our C/C++ developers will deliver. With our strong technical background, you get a complex web or mobile app solution that exceeds the quality standard of today's software development. We provide top brands with a highly popular and useful application rooted in C/C++.
Our Customers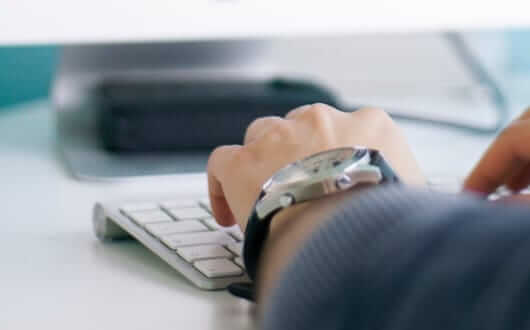 Integration Services
Custom applications

For decades, Jelvix has provided companies with C and C++ software development services customized to their specific needs and challenges. Get a robust, custom application capable of high performance that's built on interoperability and versatility.

Embedded development

You get safe and reliable embedded systems that meet your complex technical requirements, including those of top-notch technical hardware manufacturers. For example, get a premier IoT application from our C/C++ developers that connects a wide range of sensors, devices, and taps into cloud services.

Hardware-specific solutions

Develop your application around your hardware specifications. For any complexity, including standalone desktop applications, you get solutions, distributed systems, and more that function across platforms. C++ lets you handle hardware and complex processing concurrently, making it ideal for embedded situations.

Legacy software optimization

Is your legacy application outdated or obsolete? Jelvix C/C++ developers can keep your legacy application running while using newer, more efficient code based on today's technology and programming languages. Boost your legacy software's efficiency while maintaining the status quo with legacy software optimization.
Why C++ Development
Security

The programming language you use can increase your cyber security. C/C++ helps you protect infrastructure such as RAM and system processes and is the backbone of most operating systems.

Scalability

You get a wide variety of scalability benefits with C and C++ such as flexible memory management. Your programmers can write their own memory management model that gives you the scalability you're looking for.

High performance

If performance is paramount for your application, C and C++ coding lets you identify system and hardware bottlenecks like CPU cache misses. Boost your performance with specialized data structures for your performance-critical code.

Reliability

C and C++ let you run your platform or program on different operating systems or interfaces. This allowing easy integration across platforms, offering portability that end users want and trust.
C++ Development Frameworks
Qt

Using a cross-platform application development framework, you get desktop, embedded and mobile applications that produce.

STL

The Standard Template Library (STL) uses C++ programming language to influence many parts of the library. Using algorithms, the STL also provides containers, functions, and iterators.

Boost

Another set of libraries, Boost uses C++ programming language to support tasks and structures. Consider supporting linear algebra, pseudo-random number generation, multi-threading, image processing, and so much more.

Win API

A Microsoft-specific keyword, Win API specifies a calling convention when the caller cleans the stack. Both caller and call agree on a convention to avoid corrupting the stack.

MFC

Microsoft Foundation Class Library (MFC) uses C++ object-oriented library for developing Windows applications. Even though Microsoft introduces alternative application frameworks, great developers today still use the MFC application framework.

ATL

The Active Template Library (ATL) uses template-based C++ classes conceived by Microsoft. ATL aims to simplify coding of Component Object Models. Microsoft Visual C++ supports and allows developers to create a wide range of objects, automation services, and much more.

WTL

The Windows Template Library (WTL) helps developers of Windows applications and UI components by extending ATL. It also provides a set of classes that programmers can use for controls, frame windows, dialogs, GDI objects, and more.

POSIX

Another library, the POSIX thread libraries include standards based on thread API for C and C++. You can spawn a new concurrent process flow, schedule to run on another processor, or gain speed via parallel or distributed processing.