How to become Jelvix Writer

The Jelvix Blog covers the latest tech trends, shares useful guides, and provides quality content on innovative solutions and business perspectives. We are always looking for more talented contributors to join our community and share their expertise, opinion, and research on the dynamic world of business and technology. If you are one of them, we welcome you to become our valued contributor.
We're interested in Covering the Following Topics:
Machine learnings
Financial technology
Healthcare technology solutions
B2B/SaaS
Energy and utility solutions
IoT
Green Tech
Enterprise Tech
Digital transformation
Legacy system optimization
Product architecture
Software engineering tutorials
Submissions We Accept Should
Be 100% original and not published on any other resources.
Contain at least 2,500 words in length.
Be factual and helpful, and provide lasting value to our primary audience.
Provide attribution for all data or statistics backed up with a trusted source and hyperlink.
Include all images as separate attachments (at least eight images) f.ex. images, infographics, screenshots, technical illustrations, diagrams and charts, animated GIFs. If you use third-party images, don't forget to provide the link to the original.
Not be advertisement for a service, brand, or product nor self-servingly promotional.
Not be one of the topics that were already outlined in our blog.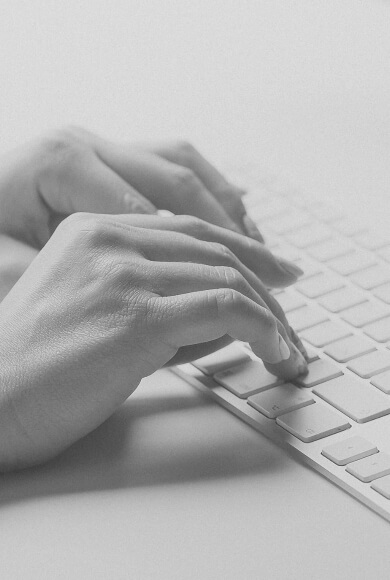 Tips For Structure
Catchy title including numbers and wordplay;
Punchy and consistent subtitle. Capitalize only the first word and any proper nouns;
Intro of 2-5 sentences;
Paragraph length of 2-3 sentences;
Short sentences (around 25 words), simple punctuation;
No set call to action but wrap up with a strong finish inviting your reader to do something.
How To Submit?
Free to send us your story idea so you can get initial feedback from us on whether or not it's a topic of interest.
If you've already written the story or just prefer to send a full draft, go ahead and send it over. Please note that we may do some editing for SEO purposes or if your post contains mistakes.
Send your completed post to

[email protected]

with the subject line "Jelvix writer inquiry".
We'll review your submission within 3 business days. If you don't hear from us within that time, that means we are not interested in your article.
Provide your photo 200X200.jpg and author bio, including details on your expertise that make it clear why your opinion on the topic should count to readers. You may also provide us with 1 link to one of your social accounts LinkedIn/Twitter and 1 link to your corporate website.
The article should be technically specific, highly detailed, and provide lasting value to our readers. A great piece of content offers actionable advice, step-by-step instructions, checklists, or code snippets.
The article must be well-researched and fully supported with numbers, metrics, and other statistical measurements of success. Also include not less than 10 links to reputable sources.
We will publish your article post on our Facebook, Twitter, and LinkedIn accounts to share with our social media community as well.
Looking forward to your submission!