mHealth App for Cancer Management
Product Overview
Client's goals
The main goal was to create an application that would help make real-time decisions about patient care, reduce administrative burden and costs, improve the quality of patient care delivery, establish seamless doctor-patient communication, and provide real-time data and analytics on care delivery, key indicators, and patient outcomes. All of this had to be in an app that could be easily used by patients of all ages.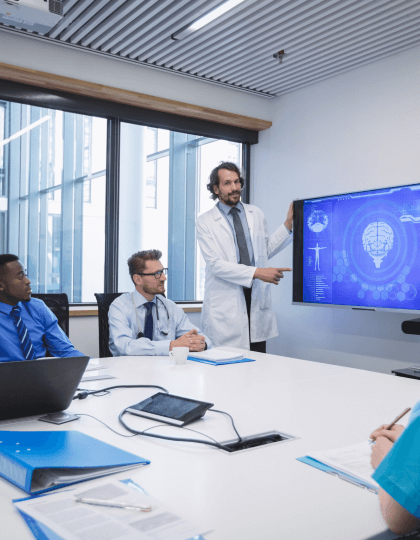 Implementation
Our team included 7 specialists: Android and IOS developers, a Project Manager, DevOps, a UI/UX Designer, Backend and Frontend developers. Thus, to support both patients and their doctors, our Business Analyst came up with two versions of the solution: solution for clinic (B2B) and for the end user (B2H).
First, our team started with gathering and preparing for the project planning phase. In this phase, we defined the healthcare app development project scope and provided a high-level delivery schedule.
Once the specification was approved by the Customer, Jelvix's design team proceeded to create UX/UI for the Android and iOS mobile apps. We used InVision for design iterations. The mobile development and QA and testing processes were launched right after the UI was approved. Jelvix used the Scrum methodology with two-week sprints to swiftly deliver the apps. We further tested the initial accessibility and acceptability of the application.
The apps functions include: application community, education hub, questionnaires, and instant messaging to support decision-making regarding treatment. The client-server architecture was applied to provide patients with customized, safe, and reliable information and to help them understand what to expect at each phase of the treatment.
While both solutions perform the same task, - they enhance patient physical health, promote patient self-monitoring of symptoms, improve the medical knowledge of patients, and enable patients to better communicate with their medical care team - they interact with the end user (patient or clinic) differently.
The experts carried out extensive work optimizing some project components so that both platforms could be deployed on AWS.
Value Delivered
We managed to create a unique solution for clinics - Advanced Digital Health Platform, which is actively used and enjoyed. In addition, the Jelvix team met all the goals set by the client, applied their experience and the latest technology, and supported the client after the release of the solution.
It should also be noted that the implementation of this project has improved business operations by streamlining tasks using selected technologies. The apps provide online support to patients through a one-way nurse support chat, educates users in the Education Center section, provides moral support and creates a community of like-minded people who can share the same experience, forming a closer bond.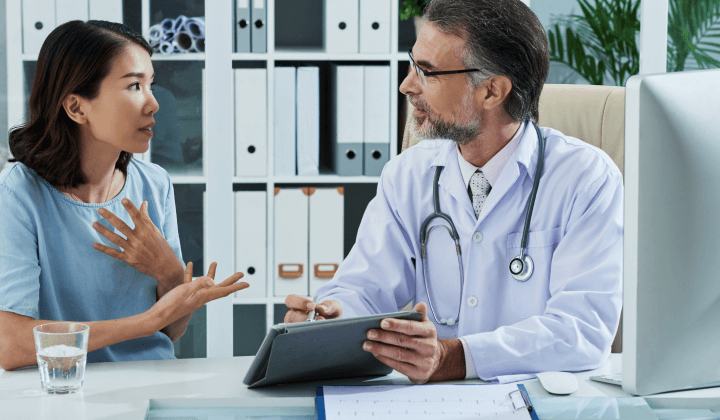 Project Results
The Jelvix team has created a unique solution from the ground up that contains all the features needed for smooth and fast communication between doctors and patients. The apps have a simple and clear interface so that people of all ages can easily contact a doctor and receive a diagnosis or recommendation. Overall, the apps meet their holistic needs for cancer patients.