It is no wonder the "pragmatic Agile" topic lacks detailed information, as everything related to similar topics is often closely connected with personal experience in the field. As a result, it might be difficult to standardize and describe the main points since you can't figure out the only right and faultless view on the topic.
In general, the term "Pragmatic Agile" (or "Disciplined Agile") refers to the various combinations of Waterfall and SCRUM. The programme ensures efficient workflow management in organizations. It gives an opportunity to manage various actions, such as Procurement, Enterprise Architecture, Finance, IT operations, and Solution Delivery in a more convenient and productive way. Also, it is important to notice, that it provides all necessary descriptions concerning which measures to take in this or that situation, together with their various options. It is necessary to take into account that the implementation of each individual phase is carried out according to SCRUM methodology.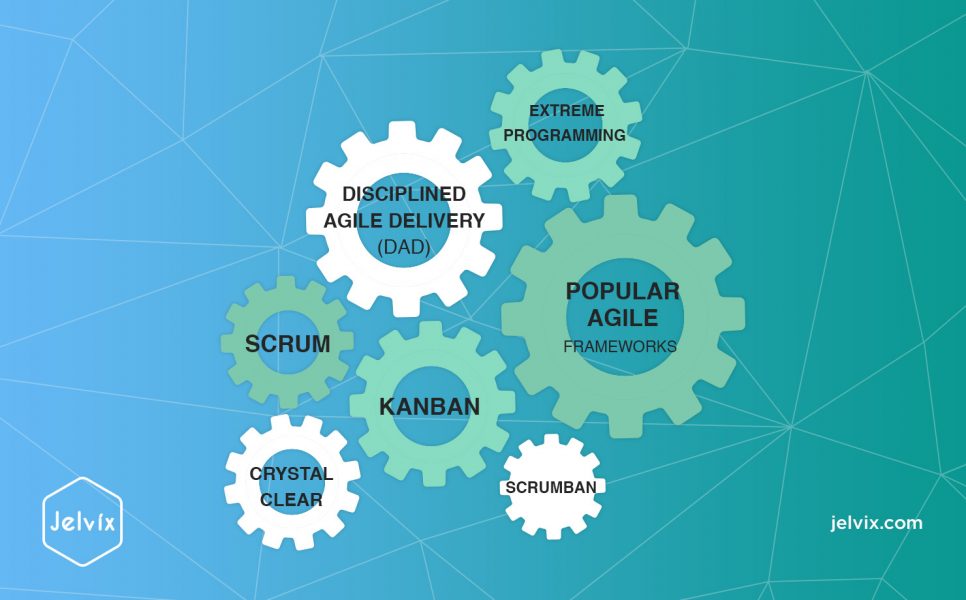 What is Pragmatic Agile?
For a start, it makes sense to discuss the main principles the method of Pragmatic Agile carries in itself for complete understanding of the topic. The first step to start work with Disciplined Agile Delivery is the creation of the specific agile teams workflow. It should be connected to the process of how all the necessary activities of solution delivery work altogether. According to our own experience, the lifecycle of the project is divided into phases according to the cascade principle (Requirements definition -> Analysis -> Designing -> Coding -> Testing -> Operation -> Support). It is also worth noting that a new phase cannot begin before the end of the previous one. For achieving a cohesive and successful workflow, sometimes it might be useful to invite experts outside of the team. Such as governance people, operations engineers, data management experts, enterprise architects and others. These people have to work with the same Agile terms to achieve productive and successful results and avoid contradictory difficulties.
The challenge is to organize an agile IT workflow. The work in this industry is not that easy, but the development of an appropriate strategy for the department is even more difficult. To avoid lots of the risks on the project, the IT department should work in a cohesive way. It should be taken into account that each operation of one team affects the work of another one. That's why experts have to collaborate their actions to work successfully with each other. For the comprehensive understanding of all the aspects, there are guidance books that will help you get into the framework of the departments' work processes. For instance, take a look at these ones: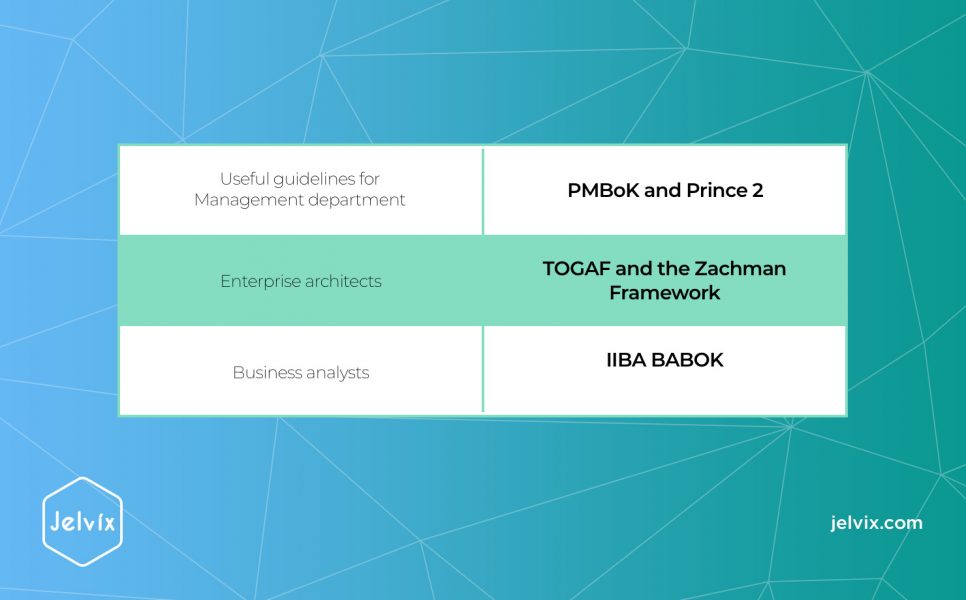 Some principles of these departments' work are contradictory, but in these books, you can find solutions how to reduce risks and organize productive work processes for each department. It is especially intricate in the case of IT department, but Disciplined Agile framework adapts all operations and makes project management simpler.
Support function of the Disciplined Agile is connected to marketplace changes on a daily basis, but Disciplined Agile Enterprise makes it easier to follow. Its design concept responds quickly to every innovation and even anticipates them. Thereby it is automatically synchronized with any changes and adapts to them. As a result, basic processes become more agile, it includes IT department as well.
Among the variety of different infrastructures, it is important to choose an appropriate one to work with and find a suitable solution to difficulties encountered. But it's better not to use SAFe or Nexus, even if it seems like the corresponding choice. In our own experience, these ones frequently do more damage than helpful things.
The realm of Disciplined Agile
Now, it is time to answer the question of what disciplined agile delivery is. Let's take a look. This scope includes the following systems: Disciplined Agile Delivery – Disciplined DevOps – Disciplined Agile IT – Disciplined Agile Enterprise. Let's view each item, step by step.
All the running processes of the delivery stage is Disciplined Agile Delivery. It contains primary planning/modelling, creating the team, development, testing, architecture as well as continuous leadership. There are three types of delivery lifecycles: the first one based on agile SCRUM, the second one based on Kanban and the new one with a modern system for continuous delivery.
Disciplined DevOps is a suitable solution for operations optimization in IT field. Besides basic ones, such as continuous integration and solution development, there are support functions for enterprise IT activities useful for the entire workflow process.
Disciplined Agile IT. The title speaks for itself, it helps to run IT operations, such as data management, IT guidance, portfolio management, enterprise architecture and so on, in a more convenient and correct way.
Disciplined Agile Enterprise. To plan your project efficiently, this one reacts quickly to all changes in the marketplace and adjusts to them.
Disciplined Agile Delivery vs. Disciplined Agile
The main principles of the sphere are managing the IT workflow, successful IT solutions delivery and effectiveness work processes in general. For some reasons, we started thinking that the previous name no longer reflects our main purpose, that's why we decided to change slightly and remove the word "delivery" from the title. But when somebody uses our first variant, we are also fine with it.
History of the framework
Nowadays we can suggest four releases of this scope, such as:
Disciplined Agile Delivery 0.x. The leader of this project development was Scott Ambler who had been working with IBM Rational enterprise, Mark Lines and other business partners. The process of working on it had lasted from 2009 to 2012.
Disciplined Agile Delivery 1.x. This framework was released in 2012, when the book Disciplined Agile Delivery was written. After that, parts of the texts were continuously published on the website. The developer from IBM team legally transferred ownership of intellectual property to the Disciplined Agile Consortium.
Disciplined Agile 2.x. Basic items of this framework are characterizing IT workflow processes. This version was released in 2015.
Disciplined Agile 3.x. Mainly this version was released to give the extended structure of the basic work principles to Disciplined Agile Enterprise. It is the newest one that aired in 2017.
Keep in mind that we continuously work on innovations. If you are interested in it, follow the latest news and updates using our website, Disciplined Agile LinkedIn Forum or by subscribing to the blog. We also appreciate feedbacks if you have any ideas to share, use our form to discuss it with us.
Need a qualified team?
Own the dedicated development team of professionals exclusively for your project.
Get in touch
Get in touch