Each designer is interested in keeping up to date with the latest changes in the area of design, and, of course, it is necessary to somehow get grasp of the latest modern trends. Graphic and web design is, in fact, very flexible and dynamic. The things considered modern and popular today may seem completely outdated tomorrow. And that's why it's very important to keep up with trends and always monitor all the changes in the market. Each designer needs to understand that design is a continuous process of learning. Without further ado, let's learn which graphic design trends for 2023 will be in demand.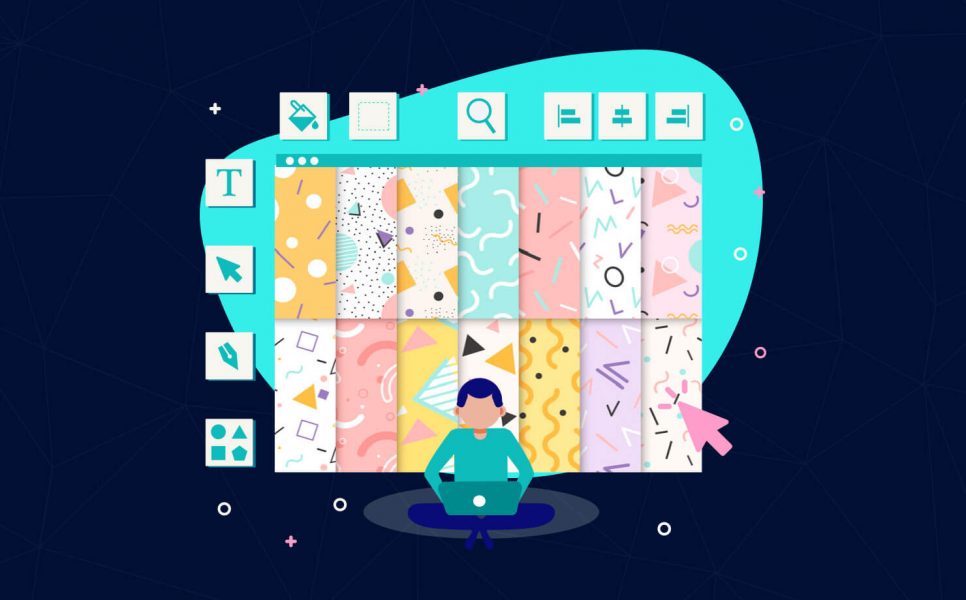 The most significant design trends for 2023
Below, we listed a number of top design trends for forward-thinking designers to meet the next year. Some of them are already known among designers while the others only start to gain popularity. So, here are some predictions of the upcoming design trends.
Geometric shapes, patterns and lines
This trend appeared for the first time in 2016, became popular in 2019 and is looking to develop further during the next year. Giving preference to various forms and patterns on the page or in the application, you can achieve remarkable results. Primarily, this kind of design approach focuses on the composition, the whole picture of the layout. Material design, as well as flat design, is very well incorporated with decorative details and plain shapes. 2D design is going to live but it won't stay the same and will also transform in accordance with trends.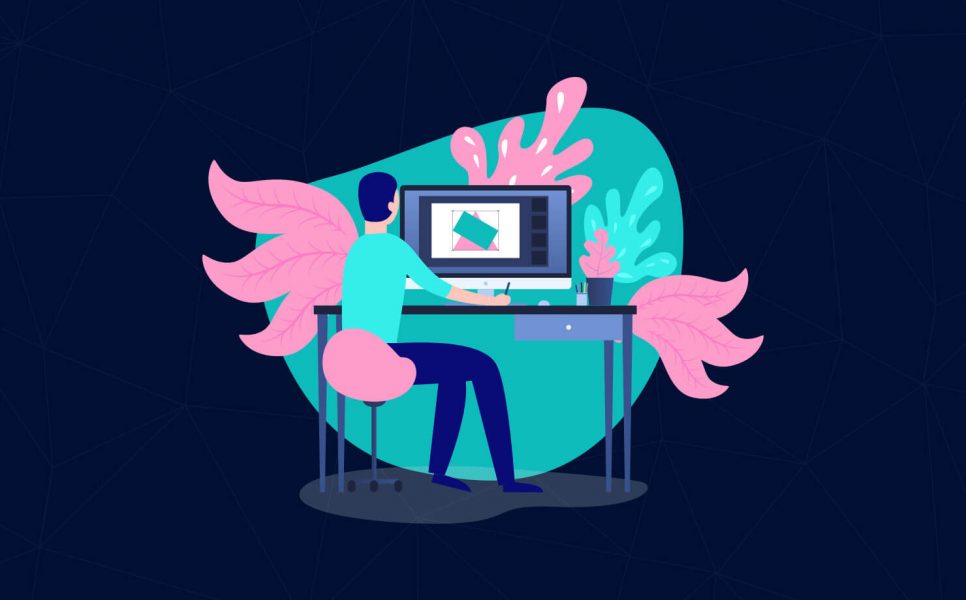 Bright colors
People love to add bright colors and boldly declare themselves! Flat or material design is perfectly combined with juicy paints. Also, color transitions are among the most popular modern design trends. Instagram was one of the first companies to change its logo and add bright colors to its images. They changed the plain colors to multi-colored gradients and transitions. Logos, buttons, all elements have the new style. This is the trend of 2019 and we expect it to be preserved in 2023 design trends. The main thing here is to combine the colors properly and not make them look screaming.
Unique illustrations and graphics
Graphic design became a part of the usual web design a long time ago. It has a great potential which has not been fully disclosed yet. Graphic illustration is expected to be seen among the most prominent 2023 design trends. There are some points in this aspect that will surely be interesting to designers:
Sketch art. The hand-crafted items and tools capture much of the business attention, and the illustrations "by hand" gain more popularity than the polygraphy. This trend is going to gain even more popularity in the confines of the web design.
Line art icons. Drawing contours will continue to be used in 2023, for example, for creating patterns and complicated icons. The markets featuring the high level of visual representation will extensively employ this concept.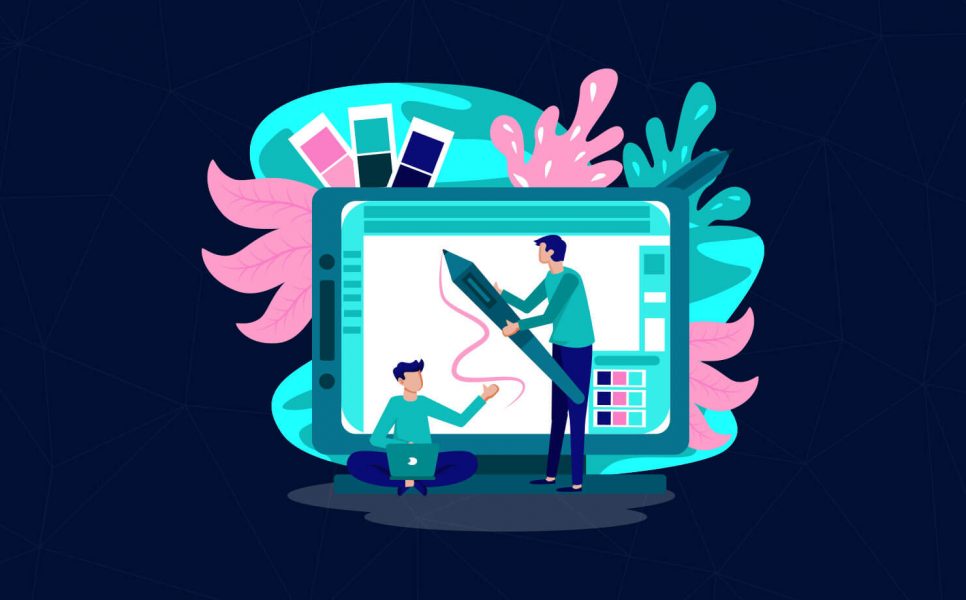 Photo Content
The accent on good photos for eCommerce websites is to remain relevant in 2023. The general tendency is to prefer unique and original photographs. As a matter of fact, about 60% of users consider photos as the crucial factor in buying products, so, to this moment, the stores place much attention to the high-quality graphic content.
If you demand a unique design that will be remembered by the visitors, contact the digital designer. To do this, you need to stay away from the stock photos. Try to work only with the unique and original graphic images. Stock agencies continue to enjoy their popularity but there has been a reasonably appealing trend that will carry on to develop in 2023 – an individual approach to graphics and design. It is the best way to highlight your uniqueness!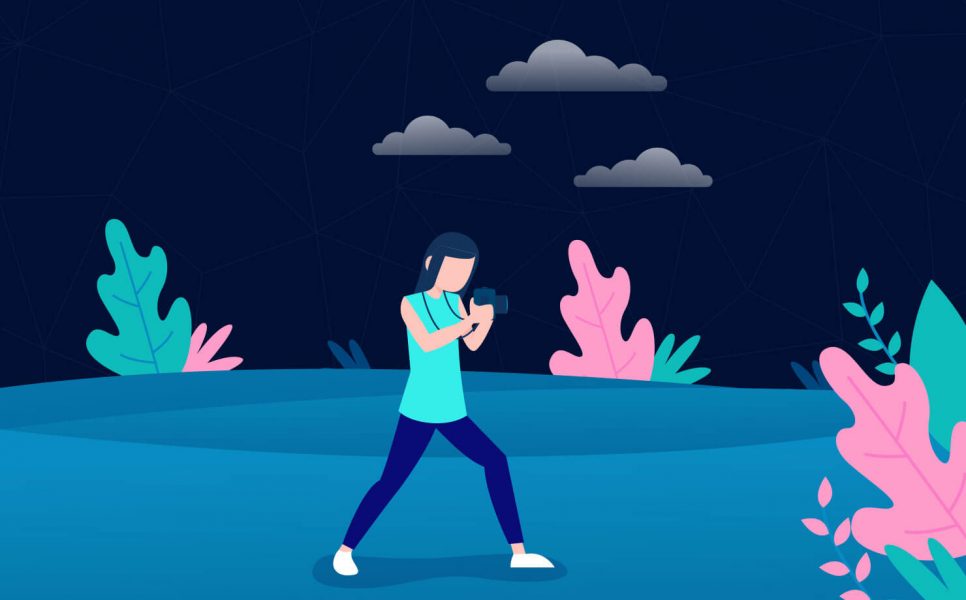 Animation
Animated objects are everywhere nowadays: in applications, website icons, logos, and objects in the material design. This concept plays a special part in app design trends for 2023. Sometimes, the interactive tools can even be used in mailing lists. It is used as the background video, the built-in order process, and full menu. GIFs and videos of high quality, offering a steady visual contentment to our eyes, are known as a popular tool for adding some drama and action to the pages. It profitably maintains the visitor's attention for a pretty long time.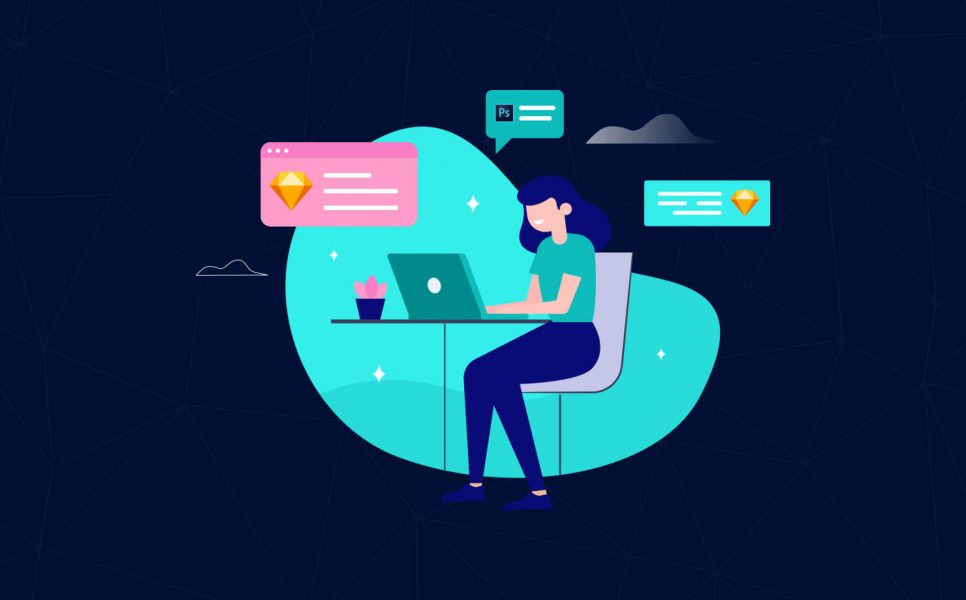 Extensions
Old and well-known JPG, PNG, and even GIF formats are things from the past. They were invented a while ago and simply do not have a place in the modern world. Now, designers opt for the quality of illustrations and their convenience. SVG is expected to become the #1 format. It is easily scalable without loss of quality. In addition, the size of the original SVG images is very acceptable. It will be the best choice for small graphic elements.
Regarding the software, there are some predictions that Sketch will completely push Photoshop away. It is already making the design process easier and faster. Its functionality at times exceeds Photoshop's, and there is a reason to think that in 2023 its distinctness will become more significant. Just wait and see Adobe lose some of its dedicated users in the face of web and UI designers.
Here is our full project guide to UX design, from definition to execution.
Social Networks design trends for 2023
Now that we reviewed the trending directions of the graphic and web design – what about changes in social networks? The most beloved resources among designers – Dribbble and Behance are expected to become even more authoritative. Your work will significantly advance the recognition of brands on these design social networks.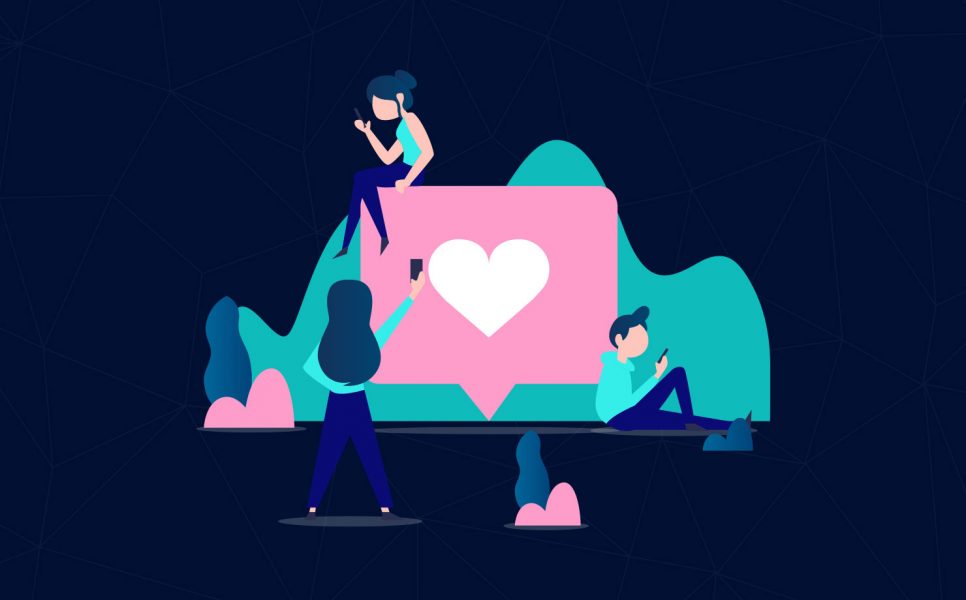 Conclusion
In 2023, the design will most likely maintain to pursue the ongoing trends of 2022, but still, it will continue to enrich itself with new colors and ideas. Of course, it is necessary to remember that design has a significant place in web development and it takes almost one third of time needed for site or app creation. Of course, in order to create something unique and stunning, it is necessary to know trends and to use them in a proper way.