Nowadays, it's almost impossible to surprise an average user with the innovative nature of your new application. As a rule, any advanced technology (for example, artificial intelligence or virtual reality) should be tested and improved by programmers of the world's IT giants (e.g., Facebook or Google) before it becomes a technology of a common use. That is why the applications with fundamentally new capabilities are provided, as a rule, by these world-famous companies.
What should others do, in case they are not such large IT companies but they also want to gain success among their target audience? What should they focus on? As always, the answer is very simple and lies in maximizing the usability of their projects.
In this article, we are going to describe the best practices for implementing the UX design which is the embodiment of the user experience gained while he or she worked with your interface.
7 UX Design Process Steps
The main task of every UX designer is to come up with the most convenient way for the user to interact with the application's interface. UX designers constantly need to answer one question: did the user achieve his or her goal and how simple or difficult was it? In order to understand the future workflows that will ensure your current interface design meets all modern requirements for UX, take a look at this UX process diagram, also called as User Experience Wheel.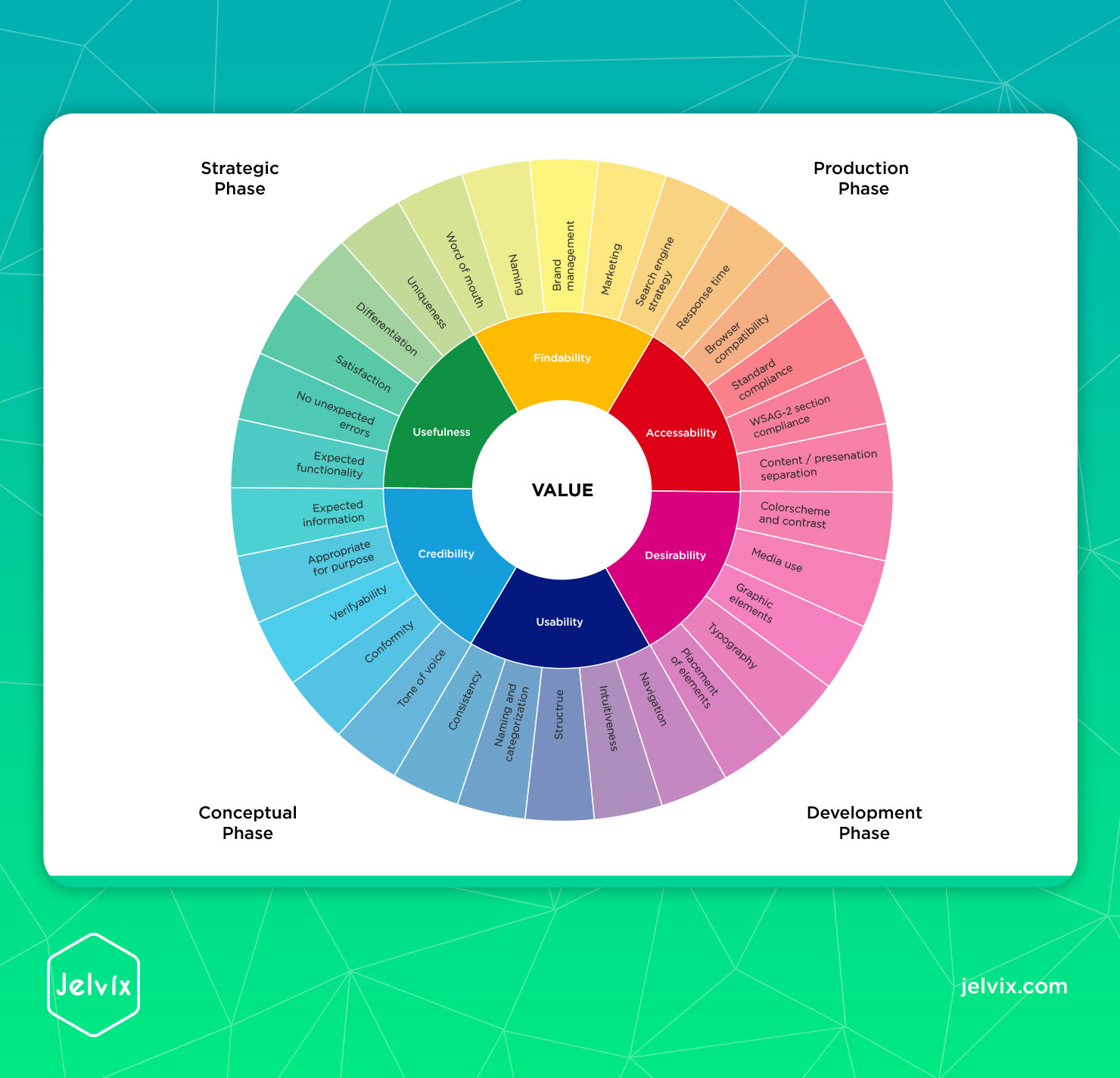 So, the UX designer should find the shortest and the easiest chain of actions that need to be taken step by step to use any particular function within the app.
In a well-planned workflow, UX design always precedes UI design. The latter is aimed at the visual representation of the elements used in the application (color, position, and shape of the buttons; the size of the fields in forms, etc.). Let's find out what phases the UX designer should go through in order to create an intuitive interface.
Creating a portrait of a potential user

In order to create a client portrait, most IT companies invite professional marketers who conduct market analysis using various automation tools. However, if you want to get a more specific view of the future product, we recommend conducting a small survey among the members of your team afterward. In particular, you have to explain in detail what tasks your application should carry out and offer each member of the team a role of a particular user from the target audience.
For example, let's suppose you create a calorizator app. Suggest someone playing the role of an ever-slimming young girl with an intense daily schedule. Surely, she does not have time to cook, so she eats only fast food or rapidly cooking food. What would this girl like to get from your application, besides the list of products/dishes with their calorie amount? Perhaps it would be a physical activity analyzer that would display the number of calories consumed to date. Also, it would be useful to create a counter of the proteins, fats, and carbohydrates consumed per day. Also, as an option, you could integrate the push-notifications API to inform her of healthy food restaurants nearby. You will be surprised with the number of new ideas you can get using this approach.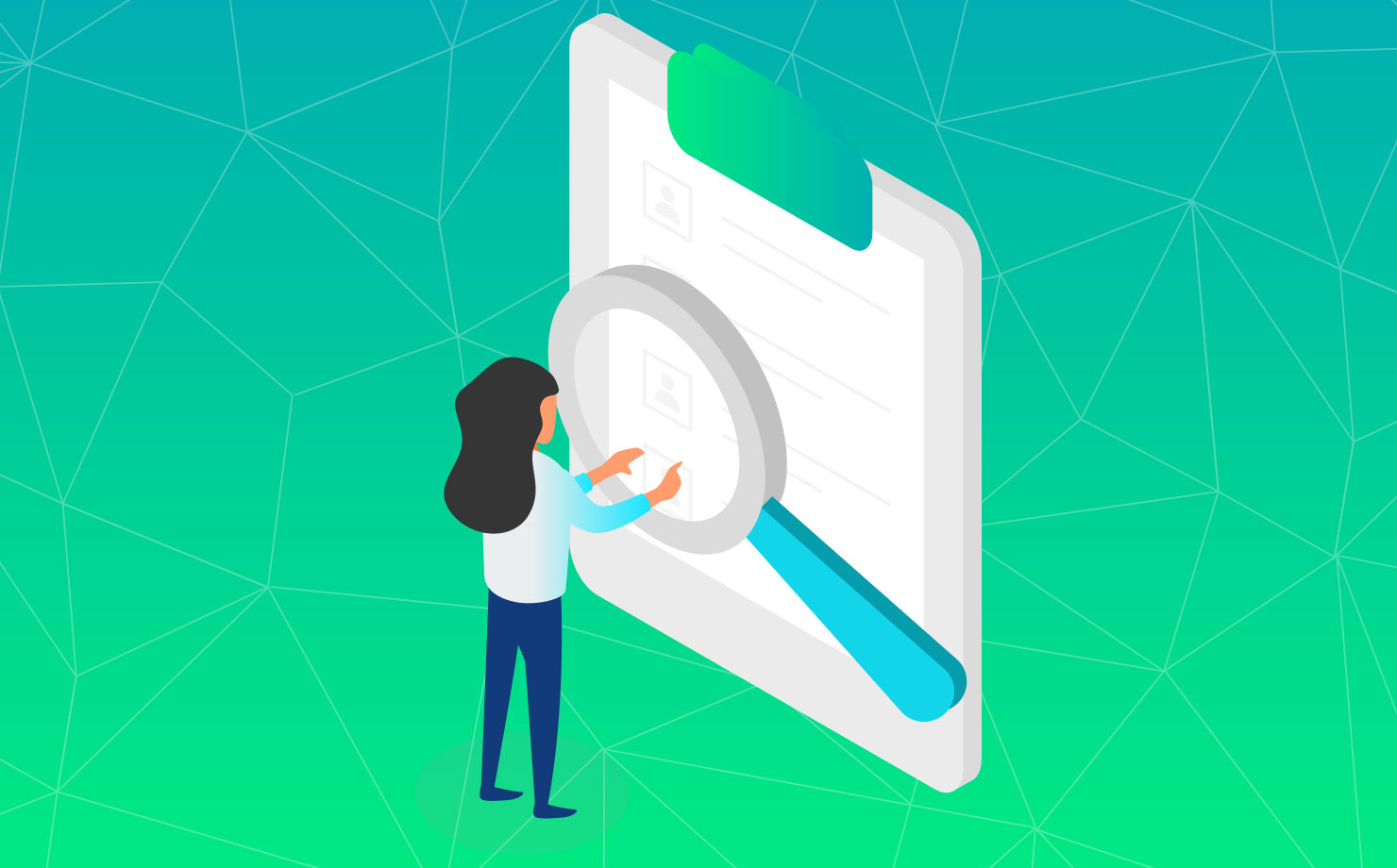 Creating user stories

If you ever encountered what software testers do, you probably know what the "user stories" term means. Usually, user stories are presented in the format of small cards with texts like: "I, as a registered user, want to make my avatar visible from anywhere in this application". They allow you to set a specific way of visualizing the attributes and functionality of your product.

Designing the layout

If you do not want to repeatedly change UX design, we recommend creating a mockup before you start visualizing the interface. A mockup is an outline of a full-fledged user interface which demonstrates the main navigation elements, control panel, the layout of the UI elements and anything else that represents the functionality of your future application. To develop such templates, you can use special software tools, such as Marvel App or Invision App. As a result, you will be able to show your vision of the product to its owner, and it will help you avoid additional rework of the ready-made solution.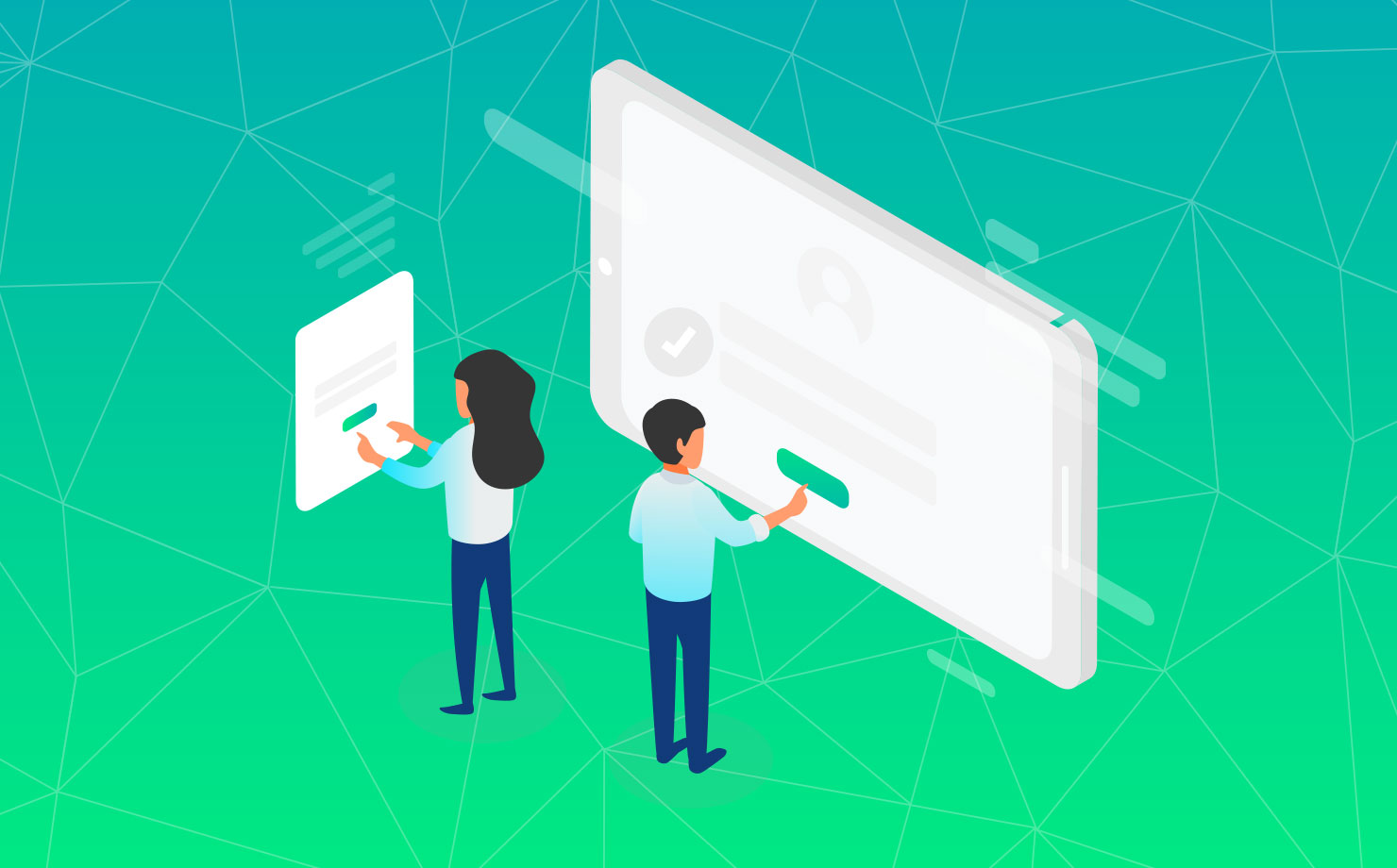 Combining UX with UI

Well, finally your mockup was approved by the testers and the product owner. Now you can add the design to the created scripts and templates. Keep in mind that the design should be adapted to different devices and OS (in case of developing mobile apps). The created interface can be easily demonstrated to the customer, using such tools as Axure, Invisionapp, etc.

Testing

Theoretically, the alpha testing of the product allows you to eliminate the majority of interface flaws before this app goes into release. It is especially the case if your team works according to Agile methodology and uses the Agile UX design process principles when each new version of the product is released and tested every few weeks. Although, in practice, this is not enough. The bottom line is that when you draft a strategy for the project, all team members should participate in this discussion (especially if your company is actively practicing DevOps). Thus, when testers start doing their part, they already an idea of what the finished product should be and, therefore, are not able to fully evaluate its convenience the way an average user does. That's why you have to allocate some time for beta testing and a subsequent survey among testers. This practice would allow you to determine the "weak spots" in your project in a timely manner.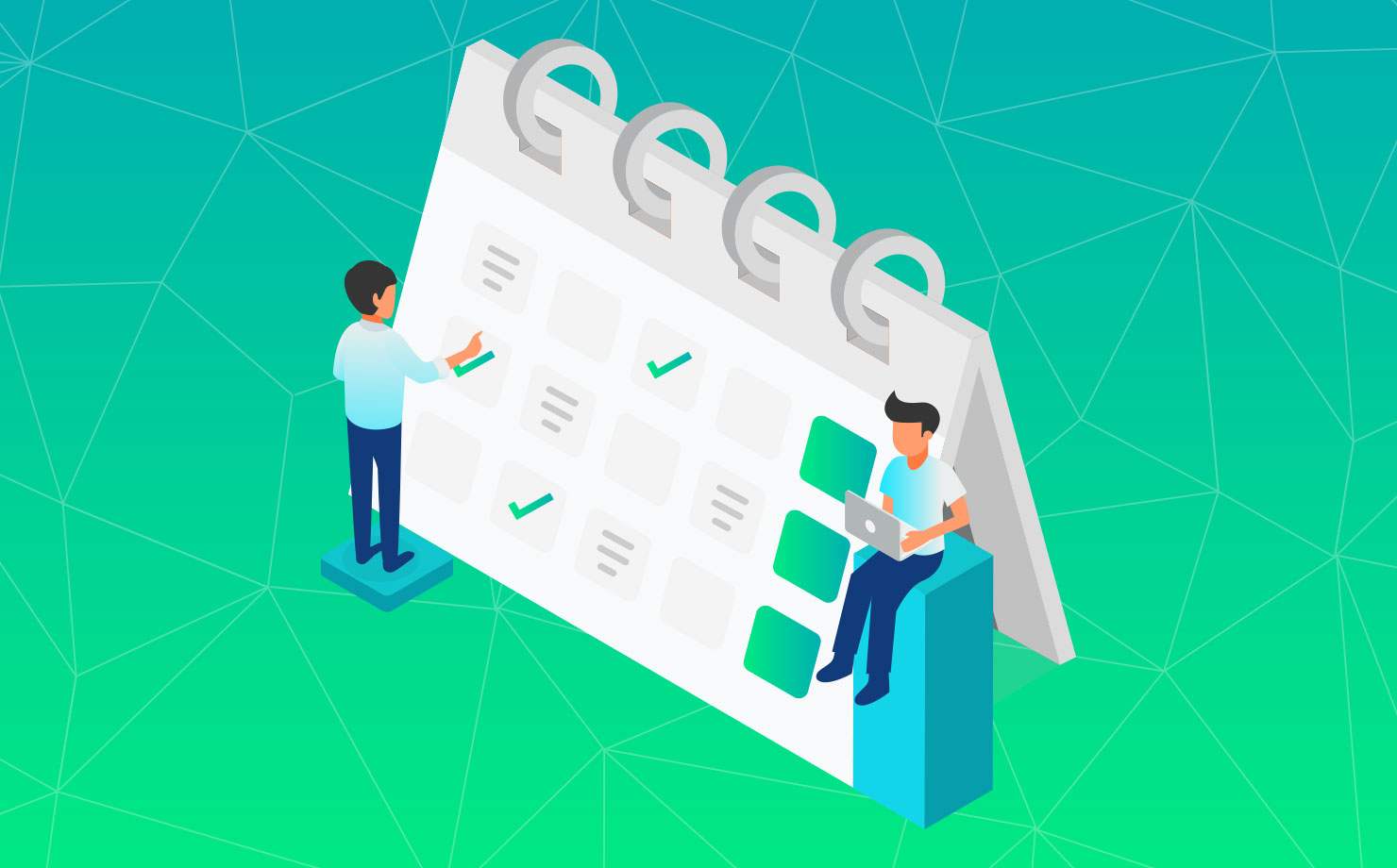 Improving the UX

In conclusion, we should note that even after the release of your app, the processes associated with the UX design development are not completed. For example, within a couple of months after uploading the software to Google Play or the App Store, you can read in the feedback blocks that some users have difficulties with finding some functions. It could be that they have to open more than one branch menu to get to the settings panel. In this case, you will have to revise your project to improve the quality of UX design.
UX Design Process Flow: The Conclusion So, let's sum up. In fact, high-quality UX design is able to quickly take your new app to the top positions in the famous online marketplaces. That is why creating UX design is not an easy procedure. It requires an individual approach in each particular case. If you do not want to waste your precious time and effort unsuccessfully attempting to provide the target audience with the perfect UX, we recommend contacting specialists who can do all these UX design process steps for you. In particular, we are ready to take up the implementation of this part of your project. As a result, you will receive a ready-to-use application that is simple and convenient for an average user within the timeframe you set.