Logistics services play a crucial role in the global supply chain industry. If you are involved in this business, you know for sure that complete control, integration, and support of various complex processes requires significant resources like time, money and professionalism. One accidental mistake may lead to the problematic circumstances for participating companies.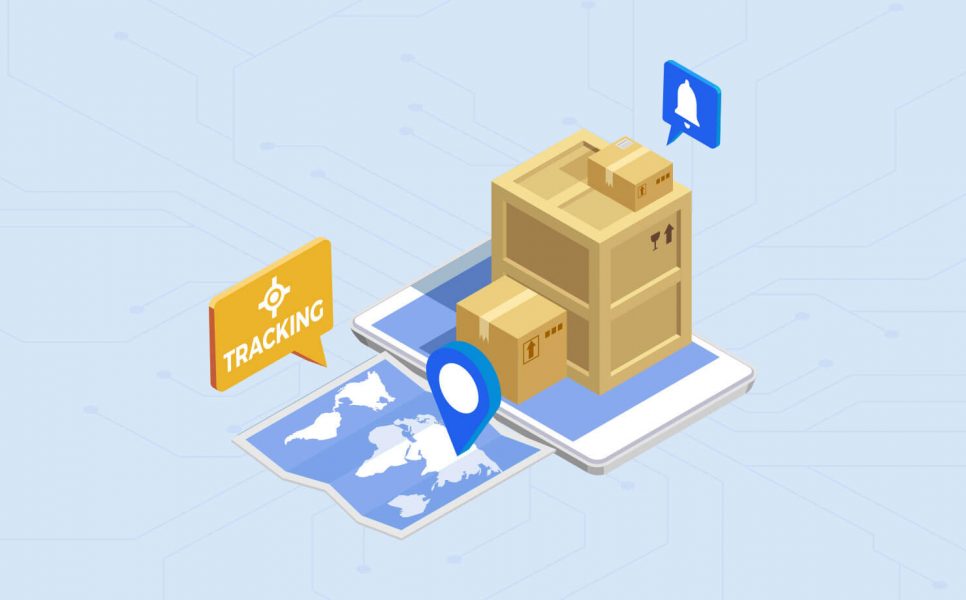 In the modern age of technology, customers become less patient as they are getting used to immediate updates. These days, human resources are not the only way to improve the processes inside the company and the relationship with the partners. In this article, we are going to look at benefits of logistics app development. The logistics field has been working on optimization of their processes for a long time. Technological improvements are sometimes reaching incredible levels. So, let's dive into that and see how apps can be useful for you.
How do apps benefit logistics companies?
Logistics management never stops. Filling your vehicles to the fullest, controlling their routes, taking care of loading and unloading things. All of this takes an enormous amount of time and effort. Logistics software development make it easier for companies to deal with their issues. Companies obtain various types of solutions for themselves. Some are developed specifically for the company or a certain country. While others are more generic and can be used by pretty much anyone involved in the business.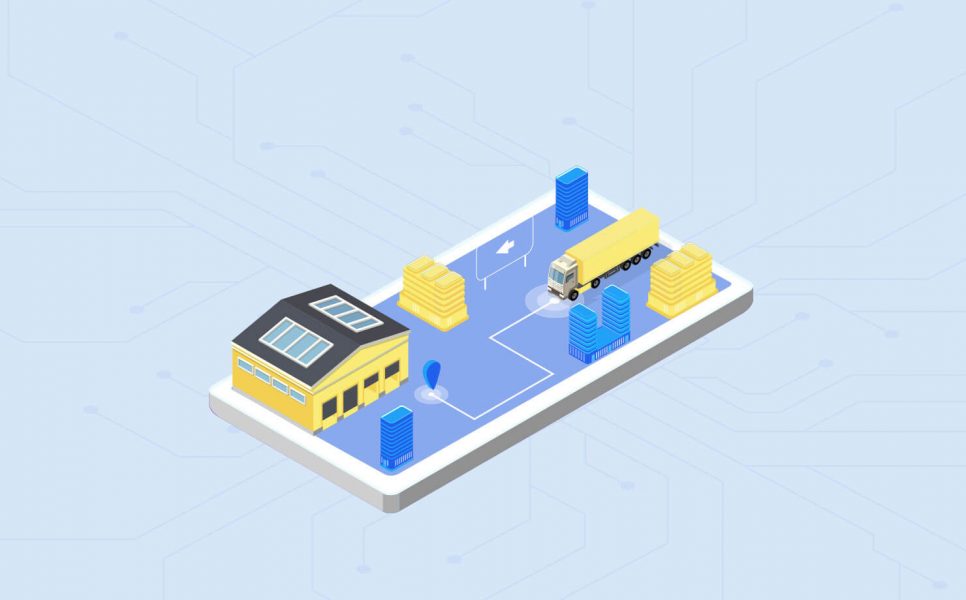 Logistics is one of the businesses where time matters a lot. Whatever you are working with, time is of the essence. And various applications help you save it. Logistics apps development is generally not an easy task, as some of the solutions are quite expensive. For example, creating an up-to-date map of the country might cost a few thousands of dollars. These kinds of applications are not affordable for small and medium businesses. However, logistics is not only about delivering, but also about packaging, stocking, and monitoring goods. So, you might want to invest in something that will help you achieve better results.
Optimizing your routes. The software related to calculating routes helps you distinguish the best possible option for your vehicle to reach its destination. Some of the apps include online monitoring of traffic, which means you can take that into account. This approach allows you to save time on your trips and, thus, save money.
Tracking goods. Apps built for tracking goods might help you keep track of the stuff available in a warehouse, in vehicles, or inside your store. Those can go as simple as scanning barcodes. Others have sensors connected to the app for automatic scanning and sending notifications when something is not right.
Security. We all understand that security is extremely important. So, companies strive to develop applications which can help them ensure the security of their goods on the road and while stocked.
Booking made easier. There are applications which are aimed at providing easier booking of supplies by your customers. This means you will not need to spend time with someone on the call or emailing back and forth. They see what they need and can order it right away.
Customer care. Let's not forget about your customers. You can design an application which allows your customers to track their order. This develops trust between you and your customer. But also, it provides a sense of security to your clients and brings them back to you over and over. These types of logistics apps are quite important.
The various solutions produced can attend to many of your needs. Whether you want to build an application or use an already existing one, everybody can find something for themselves. We will tell you about the most famous solutions that are already available.
5 top applications for logistics
You can find an amazing amount of applications developed for various purposes. Logistics software development went way further than making routes and keeping eye on inventory.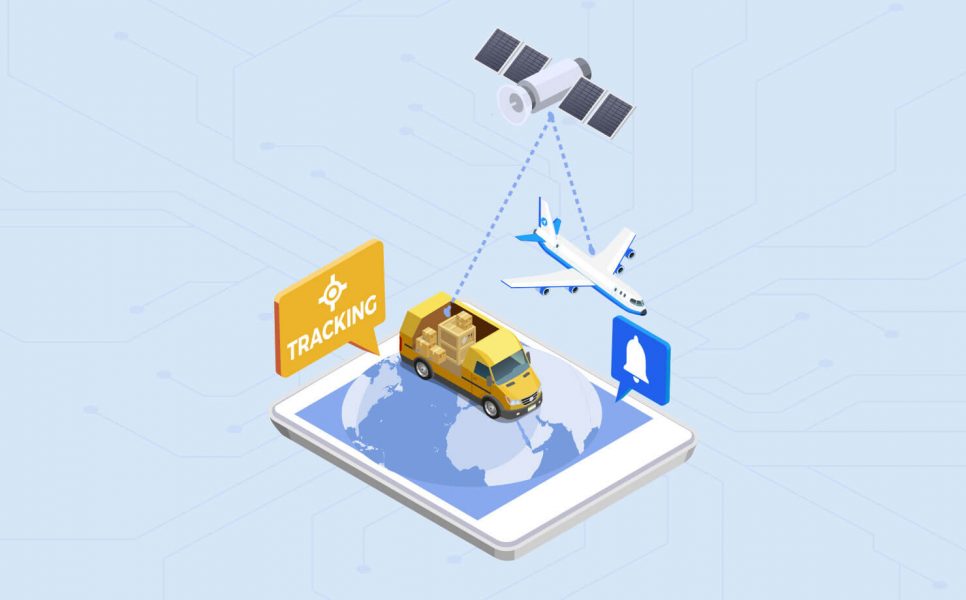 We present you 5 applications which have gained the trust of users and are widely available as well.
Logistics. The application with this simple name was designed to manage your shipments, vehicles, connect with your drivers, and customers. It has quite a wide range of features available. And best of all, it's free of charge.
CoPilot. This app was created to help drivers navigate. It has real-time tracking of the traffic, can build smart route, and inform about any issues on the road. It's available from $14.99 with free trials for 2 out of 3 plans. The downside is that the app is currently created only for US and Canada roads.
Scandit. This product helps you turn any phone into a barcode scanner. You will not need to purchase special equipment for this. But it does not just scan codes, it can also share the scanned information across a specified network.
EazyStock. This is a helper for your inventory. The app checks the goods in your storage and helps you optimize the process of the flows in and out. Additionally, you can check your KPIs.
Evernote. Evernote has not been created for logistics. But the perks of it being able to store notes, images and having a voice recording option have brought it here. Besides, it's free, so many are already enjoying.
How to build your own logistics app?
Before you get to develop your very own application, you should look into types of logistics apps. This is important to make sure the product you are looking to create has not already been created. Of course, the advantage of your own software is that it's going to be crafted specifically for your business. But if something you are looking for is already out there, it might be worth it to go and get it.
Decide on the features you need from your application. Our advice is not to go for everything at once. Outline, what you want and start with the essential ones. Perhaps, make an audit of where you are losing most time and/or money.
Find a company that can help you build it. We would put it as the first point, but it's very important that you have a vision of your future product before you come to a developer. The development company can then look into your idea and help you decide on the further process, prices, and requirements.
Make sure that integrating the app will not become a bigger issue. There might be some preparations required to start off with an app. This might be tracking equipment, scanners, barcodes, internal software (or hardware) update.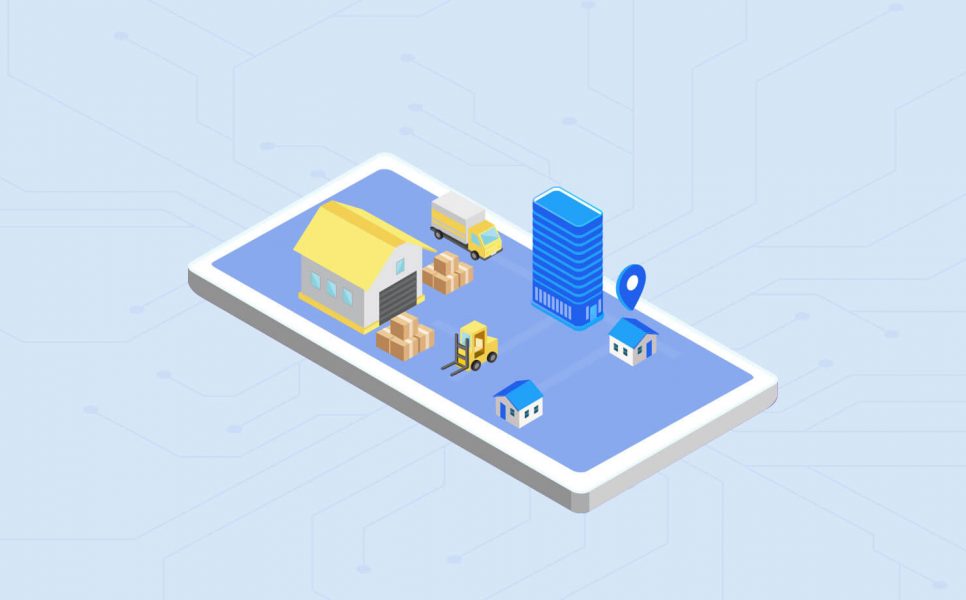 As you've already figured out, you have multiple options. Whatever you choose, you can be sure, it will help you save time, money, and will bring more value to your business. Whether you buy a ready application or create your own, it will be a great benefit to your company. With all the competition around, making your services more efficient is an important point. In the long run, you are improving your business image and relations with suppliers and customers.
Need a qualified team of developers?
Boost your business capacity with the dedicated development team.
Get in touch
Get in touch