More and more new modern technology appliances broke into the world this year. Now you can see, hear, and in some cases even touch what seemed like a fantasy a couple of years ago. Now we not only surf the web but go beyond it: we blur the boundaries of the virtual and real worlds. And while dreamers come up with new technologies, businessmen find appliances that can increase their income. One of such applications is augmented reality ads campaigns. Let's find it out together how can they boost the marketing strategy!
Augmented reality ads today: quick view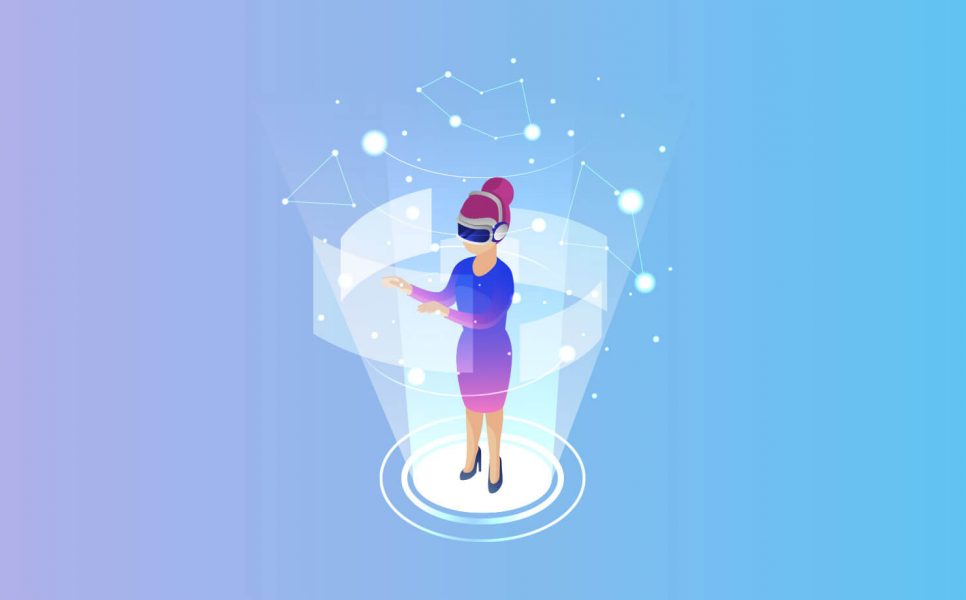 Global leaders choose AR
At the moment, augmented reality is the trend of the marketers of world-renowned top companies. They are developing new ways to attract customers with the help of a wow effect that similar technologies produce. And indeed, if you do not surprise anybody with usual animated advertising, then special effects like augmented reality crash into memory for a long time. In addition, the unusual nature of augmented reality in ads encourages people to share them with their friends much more actively, which is especially useful for promotion in social networks.
VR is immature yet
The equal potential as AR for use in marketing is owned only by VR – virtual reality. And if the force of influence on the imagination is somewhat ahead of the augmented reality in this case, then technical development and accessibility go significantly behind. Despite the fairly affordable prices for some models of virtual reality glasses, users do not wear them all the time to watch your advertising. At the same time, they always have smartphones at hand and it is not difficult to point the camera lens to the object.
Huge audience
The availability of this technology is also reflected in the spread of smartphones around the world. Today, according to the estimates of authoritative sources, every second US citizen has a smartphone. That means that they all are representatives of the audience, which can be covered by advertising with the application of augmented reality. And it's not just about the millennials. The older generation also actively uses smartphones and will join the viewing of the best augmented reality ads with the same pleasure.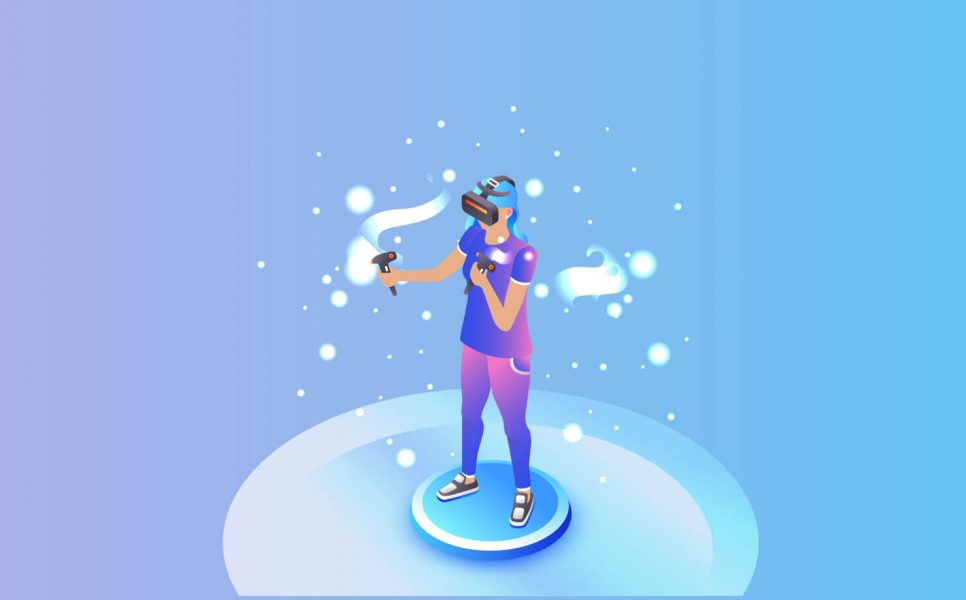 New tools open new opportunities
Developers of the smartphones' hardware also picked up the trend. For example, Apple has released a new set of tools for application developers, specially created to work with augmented reality – ARKit. This is only the first step, followed by other improvements and tools. Everything goes to the fact that the world will take the path where augmented reality is an integral part, and it seems that nothing will stop it.
In the meantime, we can look at what mankind has already invented in the field of applying augmented reality in. Make yourself comfortable and appreciate the power of the impact of these augmented reality ads!

Some of amazing augmented reality ads campaigns
Starbucks
The famous network decided to attract visitors in an original and modern way – through augmented reality advertising. When you move the smartphone's camera to a normal glass, miracles begin to happen: you can see a skater under the falling snow, a squirrel, a fox, a boy, and much more. Of course, after experiencing this, the visitor will want to recommend this institution to friends. And for this, there is already a function to share the achievement with friends in a special application. Such a simple and funny game acquires a completely different, strategic view, in which it can bring a serious profit to the company. See here how it looks like.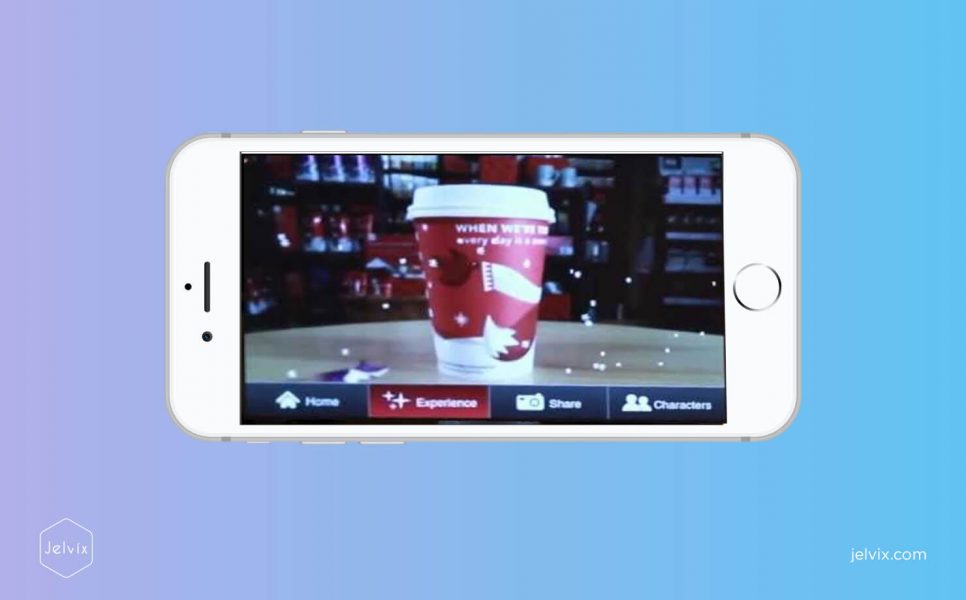 Lynx & Disney
Would you like to participate in a well-known advertising company, or become a member of a promo campaign? This opportunity has fallen to travelers in London's Victoria station. Not every day you can meet the real angel! The visitors of the station had the opportunity to see the angel next to them on the screen when they were in a specially allocated circle. This entertainment became so popular with people that soon they began to come in large quantities just to see the new miracle of augmented reality ads.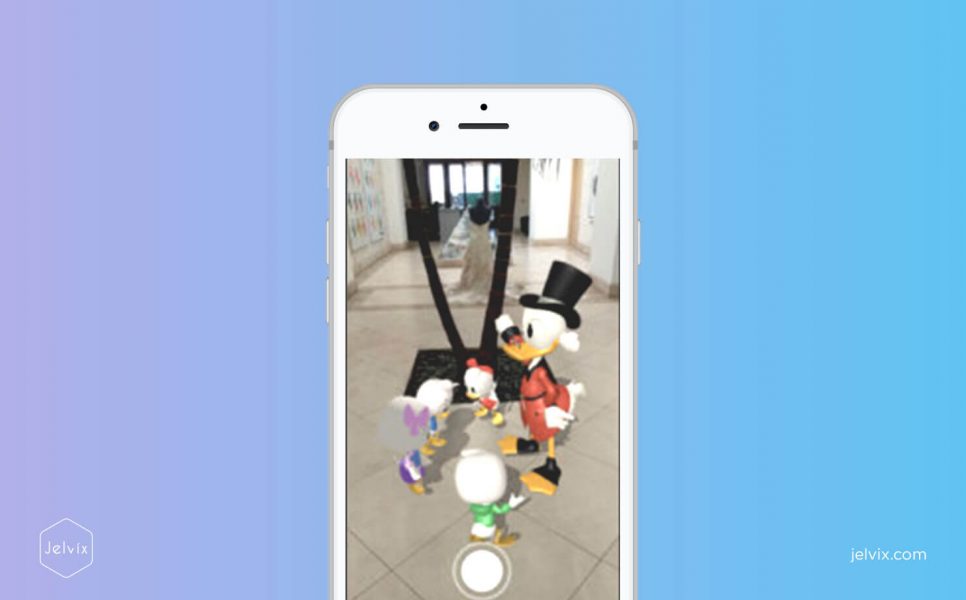 A similar idea was embodied by Disney. At Times Square passers-by had the opportunity to meet face to face with the villains from the cartoons. When a person is in a marked circle, some fantastic hero appears near them. You can see this on a special screen that captures the one standing in the circle. Heroes do not stand motionless: they move, try to interact with a person. This entertainment found admirers both among children and adults.
Hyundai
This presentation will forever go down in the history of both ads with augmented reality and the automotive industry. The unforgettable 3D show with a projection on the building still makes people freeze in amazement. At the presentation of the new car, they suspended an actual car on the face of the building and had a driver walk down the wall to drive it. Insanely complex and most fascinating production made the whole world discuss the new car so that the money spent on this stunning advertisement is not a pity.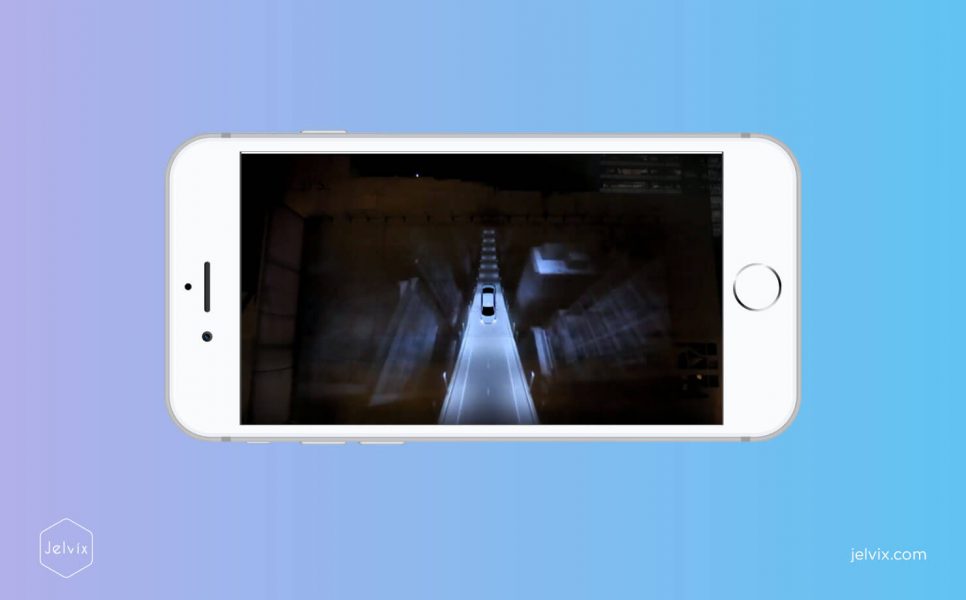 St. Pete's & Clearwater
Not only the automotive industry succeed in mastering augmented reality advertising. Tourist firms also did not lose money for free and presented a tour to their customers – a trip to their beaches. Users can see both the beach itself, and the consultant sharing the company's advantages. Also, there are some items, clicking on which you can find interesting information about the area. This way of a tour presentation is much more lively and interesting. It's the example of why it is always easier to see with your own eyes than to read a thousand words. In addition, visualization has a beneficial effect on sales.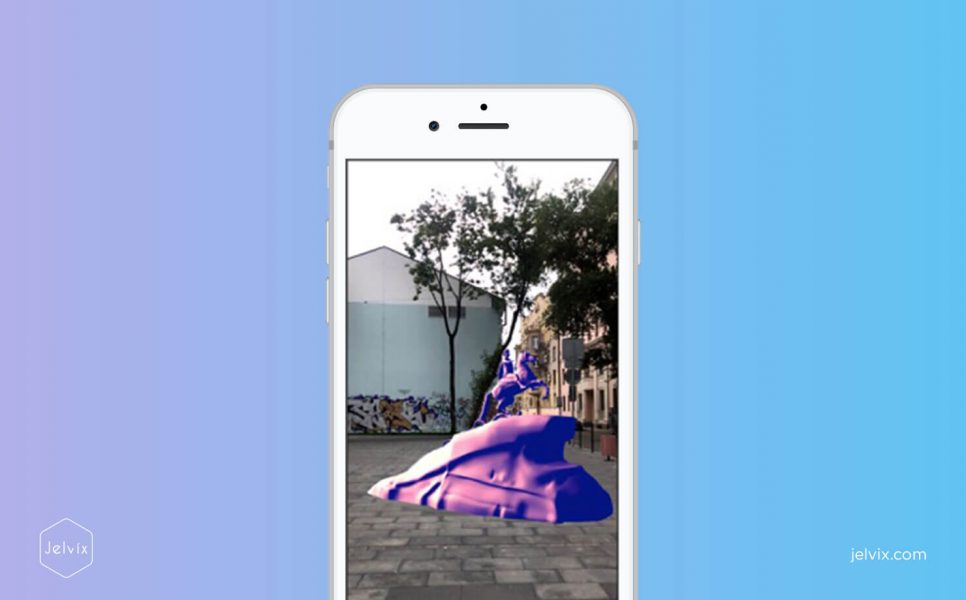 Snapchat
Snapchat is another app that invented a way how to utilize the idea of augmented reality advertising. They did not create their own ad. Instead, they launched sponsored 3D world lenses allowing brands creating augmented reality ads within the popular teen app. What is notable is that they want to simplify the development of advertising and make money on it. Snap's launch partners for the new ads are Warner Bros on Blade Runner and Bud Light with a 3D vendor. Time will tell whether this move will be successful on the part of the company's monetary policy. And we, meanwhile, in the near future will be able to see new marketing wonders in the favorite application.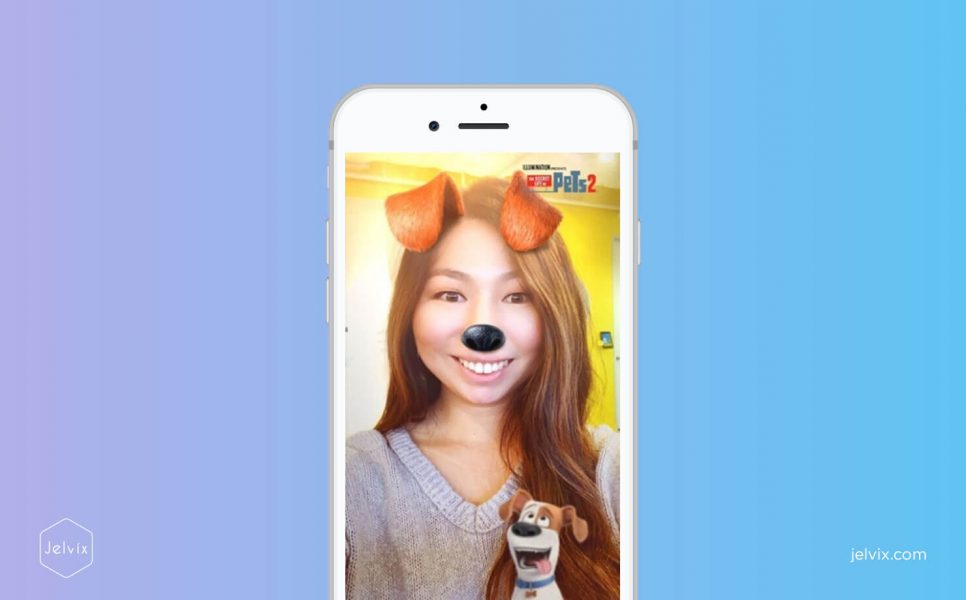 Augmented Reality Ads: Summary If someone tells you that augmented reality has no future, show them one of the videos above. Augmented reality has a future, and it is undoubtedly associated with advertising and marketing. There is no point in denying that such advertising makes an impression on people. Therefore, it is worth looking at this industry more closely. And if you are frightened by the considerable costs of this kind of development, the tools for the rapid creation of such advertising with inexpensive means will soon appear. Stay in trend and do not hesitate to join the best while the technology is not too widespread and still has a wow-effect on consumers.
Need a qualified team?
Unlock new business opportunities with the first-rate dedicated development team.
Get in touch
Get in touch