Starting your own business is much better than working for someone else. However, it is not as easy as you might think, especially when it comes to the SaaS sphere. Building a startup from the ground is quite challenging. But if you are an ambitious entrepreneur, these obstacles won't discourage you.
You might have noticed that the Saas niche is booming. That's why SaaS startups are at the pinnacle of success. But how do you find profitable SaaS ideas? What kind of Saas business ideas will help you generate more revenue? A lot depends on your skills and experience in the field. If an idea is good for one person, it doesn't mean others can use it too. Let's take a look at this question in greater detail.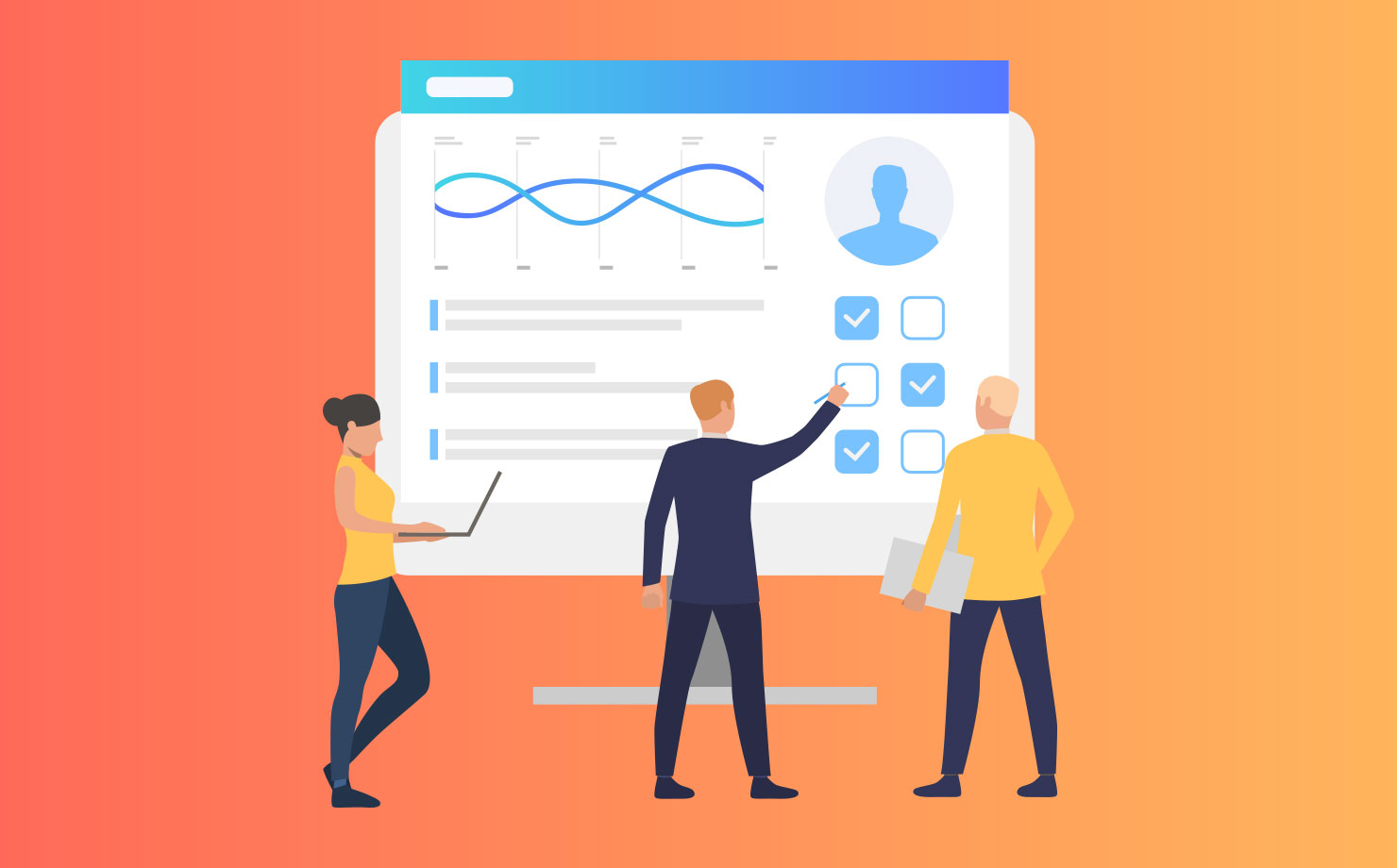 What is SaaS?
Before we move on to discussing the most effective business ideas, we should clarify the basics. SaaS, or Software as a service, is a unique way of service delivery with the help of software solutions. It is a popular method of software delivery, which allows customers to access data from any device connected to the internet.
SaaS is very similar to ASP (the application service provider). Here, the provider hosts the client's software and delivers its services to approved users online.
However, SaaS is not similar to conventional software, which is usually sold as a perpetual license and has a certain price. The majority of top SaaS providers price their software using a subscription fee. Users usually pay for the app every month or once a year. The greatest benefit of SaaS is that users can easily unsubscribe when they don't need the software anymore.
There's another benefit of this niche: companies using such services don't need to run apps in their own data centers. According to this research, we can see that the global public cloud software will have reached 157 billion US dollars in 2020.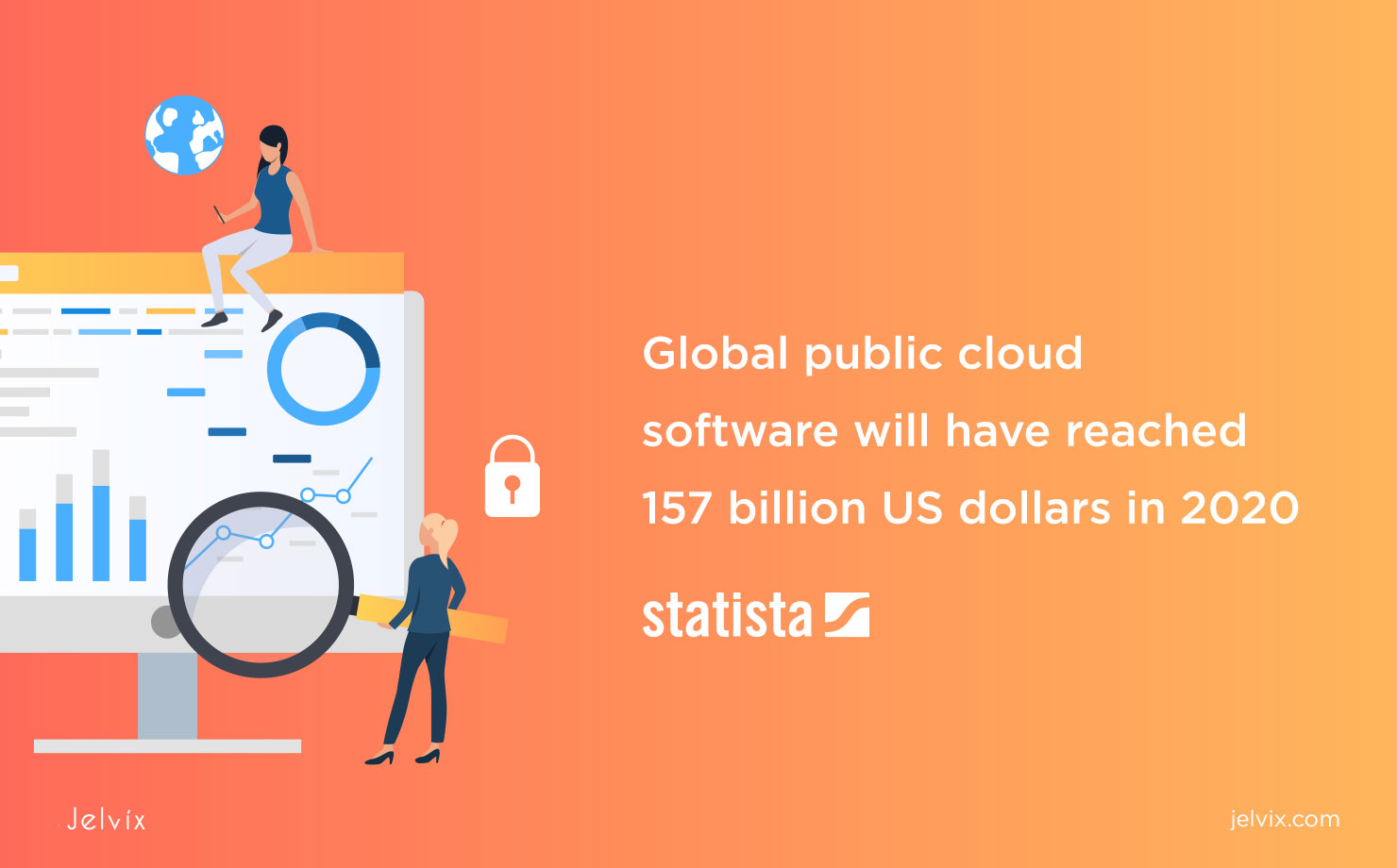 Overview of the best SaaS startup ideas in 2019
You should keep in mind that these ideas don't appear out of anything. Everything depends on the needs of customers. Entrepreneurs with SaaS businesses confess that they started running their business because of a problem they'd had before. It frustrated and disappointed them, so to solve it, they used it as an idea for their startup.
However, if you lack inspiration and have not the slightest idea of how to start, look at our tips. They might help you find motivation.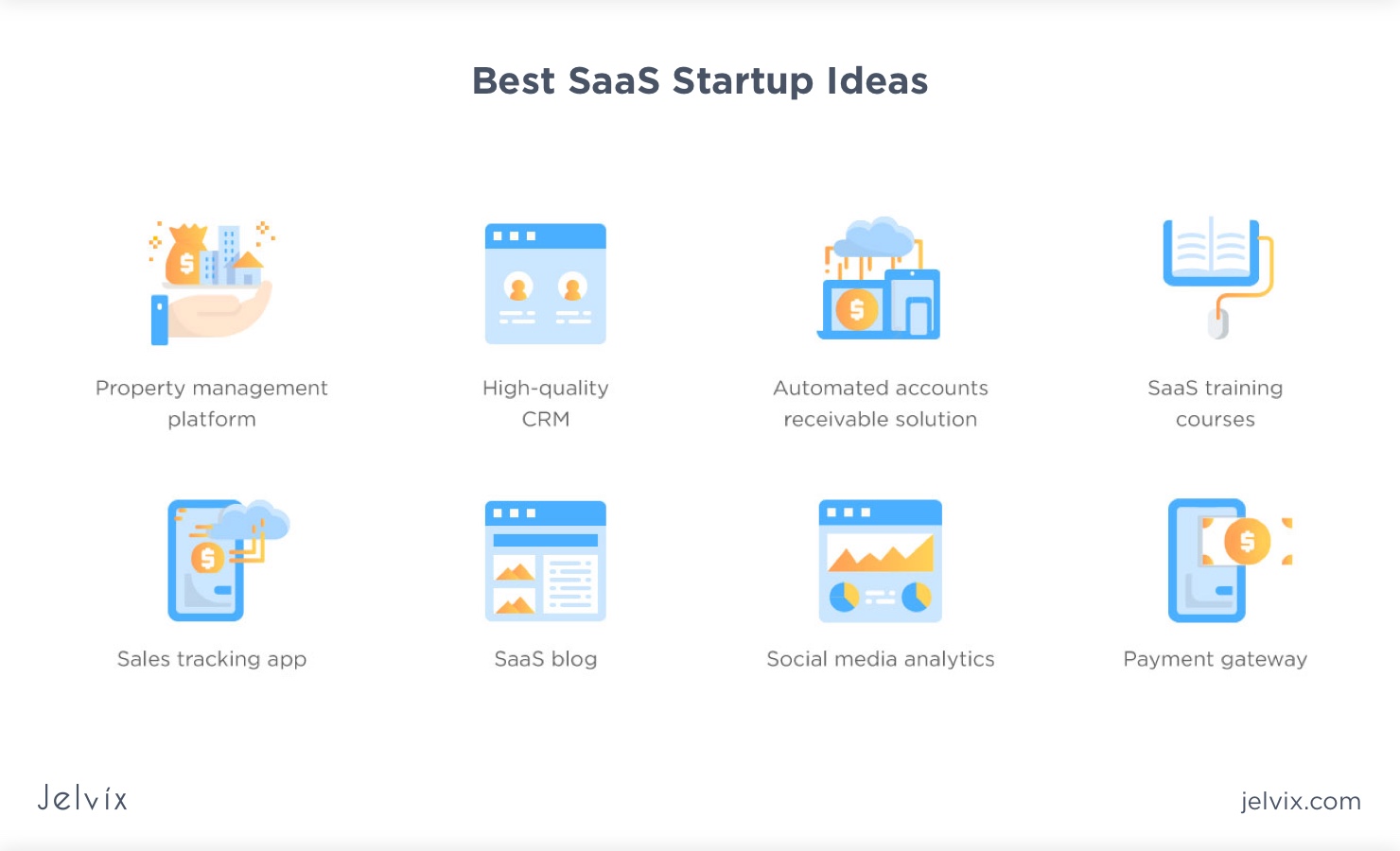 Property management platform
Real estate business has lots of issues to be considered. So the development of a worthy property management SaaS platform might be a great idea. You can develop a multi-featured platform, which will be focused on:
Building lease documents;
Collecting rent;
Managing a portfolio;
User administration, etc.
This platform might come in handy for a variety of real estate businesses.
A high-quality CRM tool
Customer relationship management software is a popular tool modern companies can't do without. Its key mission is to unite different departments of the same company in one system and boost the performance. Such web tools help organize your notes, metrics, and other activities in one system.
The majority of high-quality tools are hosted in the cloud. Regardless of the fact that the modern market is overloaded with such solutions, it would be a great idea for your business. There are lots of options, but it is challenging to find the right one. You can analyze the existing tools, weigh their pros and cons, and develop your own product.
Automated accounts receivable solution
Dealing with hundreds of financial reports is a time-sapping task. Some team members need to contact all the vendors to check the payment statuses. To boost their productivity, you can create a SaaS platform, allowing businesses to upload reports within a few minutes. Such financial tools are in demand today, so it is one of the greatest SaaS business ideas, which will definitely help your customers be more effective!
SaaS training courses
Business owners understand that their employees need to be aware of the latest trends. If you are a professional in the cloud computing area, you can develop your own courses that can be used to train employees. The SaaS area is too broad. So you can narrow down the topic and create your own courses for employees. To sell such courses, you can contact different organizations working in this sphere and offer your services.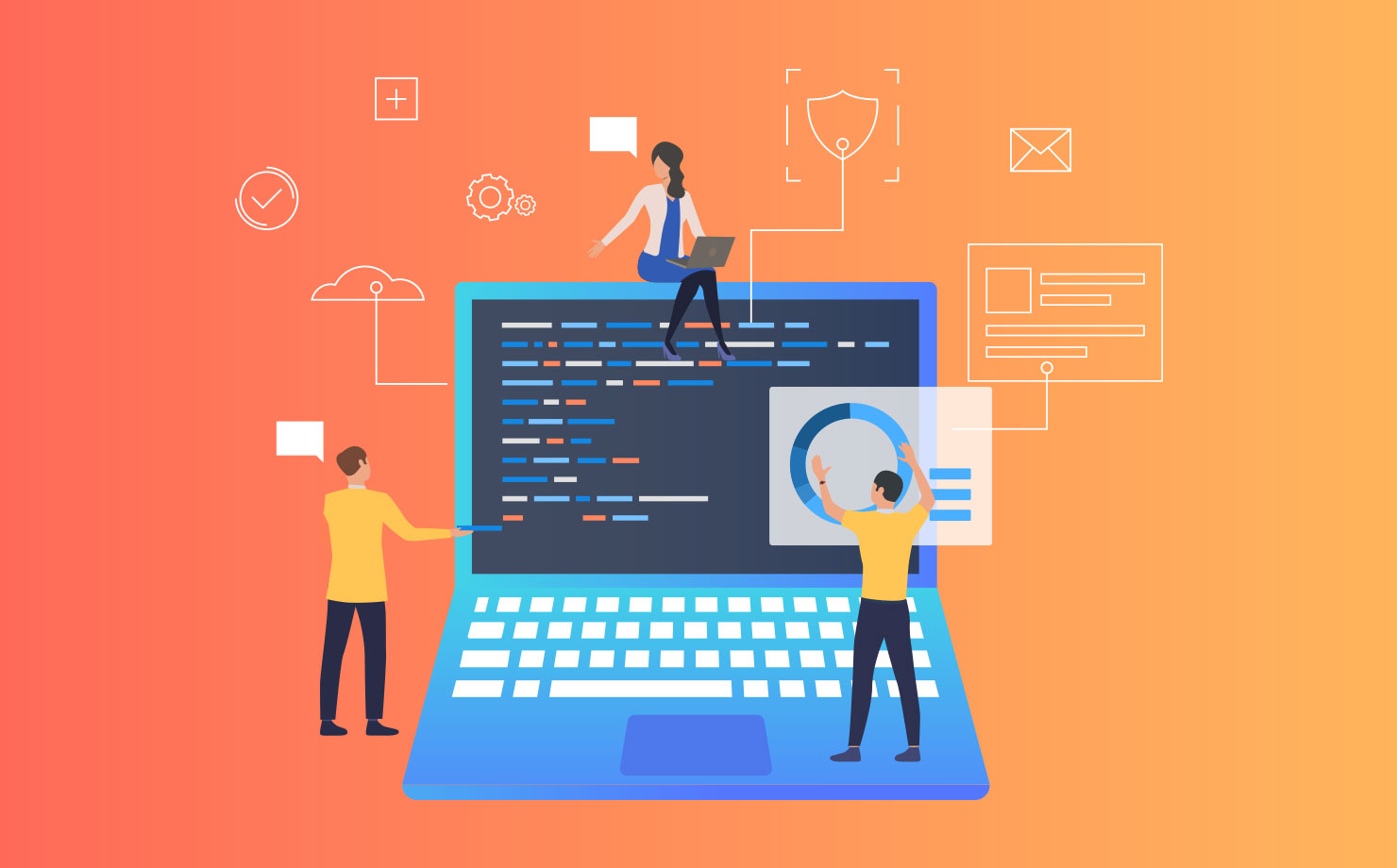 A sales tracking app
Sales tracking is a compulsory task for any company that deals with sales on an ongoing basis. It is quite cumbersome to do this manually. If you are an expert in this area, you can develop a sales tracking app. It will help users automate a variety of processes and sales tasks. It will be great if your app can offer a set of reporting options. It is tough to find a sales tracking app that will perfectly meet the needs of a sales team. To create the best tool, you can analyze the market, compare the best apps, and offer your own, perfect solution!
A SaaS blog
Blogging is not only a hobby; it is a good source of income today. If you are a professional in this niche and want to share your experience with others, you can start your own blog about SaaS. You can cover a variety of topics in your blog, ranging from enterprise technology to software development to artificial intelligence. In doing so, you'll keep your readers informed about the latest trends in this area.
If your blog is interesting, you have chances to establish yourself as an expert in this field. After that, you can make money through either Google AdSense or advertisement of other services in your blog.
SaaS social media analytics
It is safe to say that modern marketing is impossible without social networking sites. LinkedIn, Twitter, Instagram, or Facebook are superb advertising tools that allow business owners to reach their customers faster. However, they need to monitor the content in order to understand what posts perform well. So, you can create a service that will help gather all these insights and show the statistics over all platforms.
Payment gateway
When analyzing all SaaS product ideas, we couldn't omit this one. This business niche is at the pinnacle of success today. It is not overloaded with solutions. If you are an expert in this field, you can develop a universal payment system which can support a variety of payment methods (credit/debit cards, bank transfers, mobile carrier billings, etc.) If your new project can help vendors solve a number of financial issues, it will become profitable.
It is safe to say that SaaS business is in demand today. If you lack inspiration and can't decide what area to choose, you can use our ideas that might help you find a solution. For years, we've been helping companies tackle challenges and reach new goals with relevant and innovative software. Having experience in SaaS software development niche, we can provide technology consulting services and create a dedicated team of experts to develop a software product that will meet the needs of your company. Use the form below to contact us and get expert consultation.