Starting your own business is not as easy as you might think, especially when it comes to the SaaS sphere. Building a startup from the ground is quite challenging. But if you are an ambitious entrepreneur, these obstacles won't discourage you.
You might have noticed that SaaS has been topping the lists of the best business models for several years now. That's why SaaS startups are at the pinnacle of success. This model has been adopted by big companies like Google, Apple, IBM, Adobe, and small businesses alike. In this post, we will share our experiences of creating SaaS business, and analyze SaaS product ideas based on the existing successful services.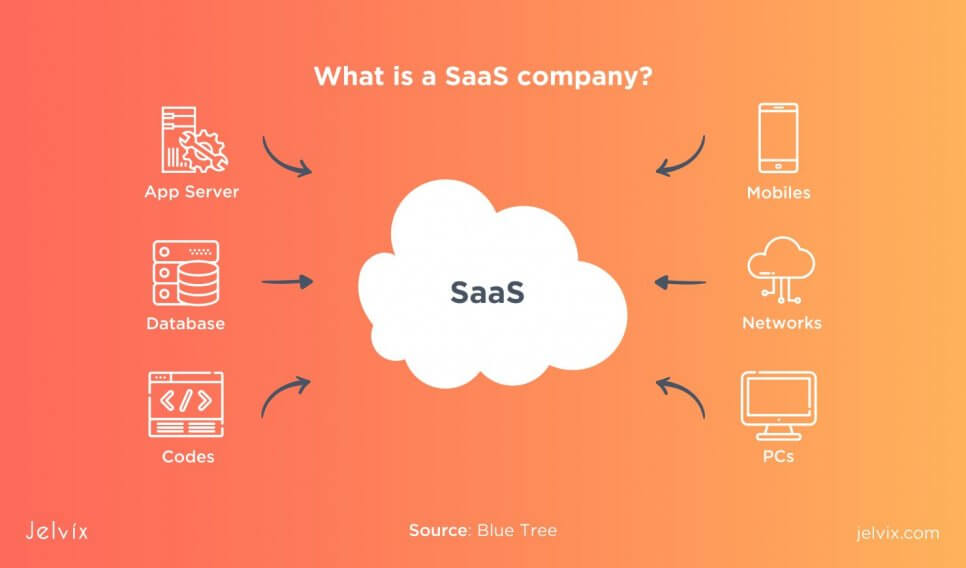 What is SaaS?
Before we move on to discussing the most effective business ideas, we should clarify the basics. Software-as-a-Service business hosts a platform online and provides users with access to its functionality, technical support, and additional services on a subscription basis. Users typically access the software remotely.
The software is not just a product in this case – the company takes long-term responsibility for maintaining databases, servers, and additional software that enable the functionality to run smoothly over time, providing continuous services to subscribed members.
The price of the subscription and the offer details vary depending on the number of users that have access to a profile (single versus team plans), SaaS customer support details, the amount of stored data, or availability of additional services.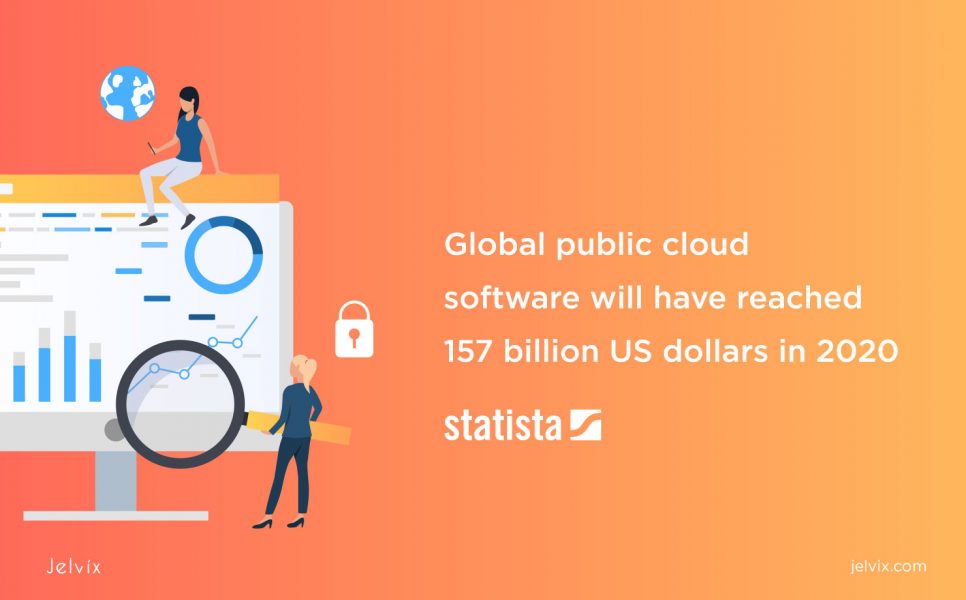 Overview of the best SaaS startup ideas in 2023
Software as a Service mostly works in the B2B domain, connecting business owners to useful tools that help them improve their performance. However, some products are oriented on business-to-customer (B2C) niches, although these are rare occasions.
However, if you lack inspiration and have no slightest idea of how to start, look at our tips. They might help you find motivation.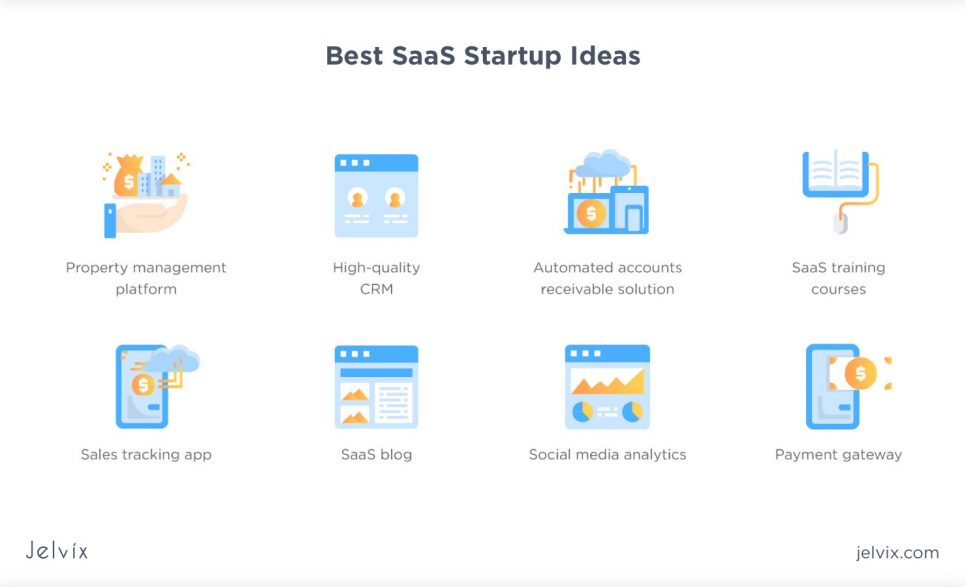 Property management platform
The real estate business has lots of issues to be considered. So the development of a worthy property management SaaS platform might be a great idea. You can develop a multi-featured platform, which will be focused on building lease documents, collecting rent, managing a portfolio, user administration, etc.
High-quality CRM tool
Customer relationship management software is a popular tool modern companies can't do without. Its key mission is to unite different departments of the same company in one system and boost the performance. Such web tools help organize your notes, metrics, and other activities in one system.
The majority of high-quality tools are hosted in the cloud. Regardless of the fact that the modern market is overloaded with such solutions, it would be a great idea for your business. There are lots of options, but it is challenging to find the right one. You can analyze the existing tools, weigh their pros and cons, and develop your own product.
Accounts receivable automation
Dealing with hundreds of financial reports is a time-sapping task. Some team members need to contact all the vendors to check the payment statuses. To boost their productivity, you can create a SaaS platform, allowing businesses to upload reports within a few minutes.
Such financial tools are in demand today, so it is one of the greatest SaaS business ideas, which will definitely help your customers be more effective!
SaaS training courses
Business owners understand that their employees need to be aware of the latest trends. If you are a professional in the cloud computing area, you can develop your platform that can be used to train employees. The SaaS area is too broad. So you can narrow down the topic and create your own courses for employees. To sell such courses, you can contact different organizations working in this sphere and offer your services.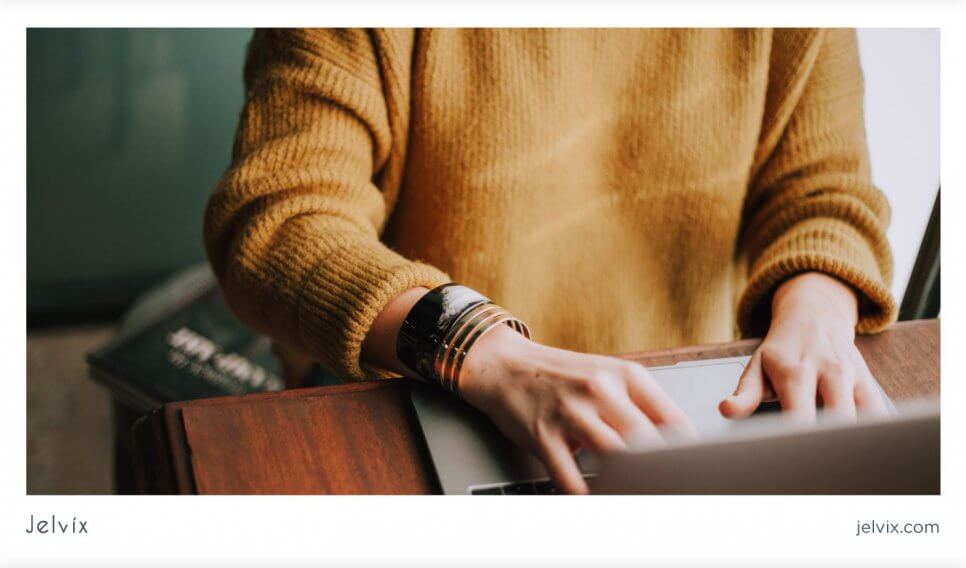 Sales tracking app
Sales tracking is a compulsory task for any company that deals with sales on an ongoing basis. It is quite cumbersome to do this manually. If you are an expert in this area, you can develop a sales tracking app. It will help users automate a variety of processes and sales tasks.
Also, it will be great if your app can offer a set of reporting options. It is tough to find a sales tracking app that will perfectly meet the needs of a sales team. To create the best tool, you can analyze the market, compare the best apps, and offer your own, perfect solution!
SaaS blog
Blogging is not only a hobby; it is a good source of income today. If you are a professional in this niche and want to share your experience with others, you can start your own blog about SaaS. You can cover a variety of topics in your blog, ranging from enterprise technology to software development to artificial intelligence. Doing so, you'll keep your readers informed about the latest trends in this area.
If your blog is interesting, you have chances to establish yourself as an expert in this field. After that, you can make money through either Google AdSense or advertisement of other services in your blog.
SaaS social media analytics
It is safe to say that modern marketing is impossible without social networking sites. LinkedIn, Twitter, Instagram, or Facebook are superb advertising tools that allow business owners to reach their customers faster. However, they need to monitor the content in order to understand what posts perform well. So, you can create a service that will help gather all these insights and show the statistics over all platforms.
Payment gateway
When analyzing all SaaS product ideas, we couldn't omit this one. This business niche is at the pinnacle of success today. It is not overloaded with solutions. If you are an expert in this field, you can develop a universal payment system which can support a variety of payment methods (credit/debit cards, bank transfers, mobile carrier billings, etc.) If your new project can help vendors solve a number of financial issues, it will become profitable.
Competitive advantages of SaaS ideas
Cost-efficiency

: SaaS companies work on a subscription basis, which helps to reduce the number of investments at the early stages. Later on, business owners tend to pay more than they would've with installable software, but on the other hand, they can cancel subscriptions anytime;

Simple updates

: the service is updated automatically by service's teams – users don't have to install new versions manually;

Mobility

: as long as a user has access to the account, the profile can be accessed anytime and with any device – all data is stored in the cloud;

Continuous tech support

: SaaS services have dedicated support teams that handle technical issues, security threats, and answer questions.
SaaS business ideas attract users with their flexibility. Unlike a one-time purchase, the expenses are spread through longer periods, allowing users to test out the service before paying for its full price. Also, users can choose plans of different complexity, determining how much functionality they need without overcomplicating the interface.
Risks of SaaS business models
Pricing

: customers risk their money by opting for a subscription that might take a while to get canceled. Business owners, on the other hand, need to invest in persuading users to keep using the tools – even a small technical issue can compel users to cancel their plans;

Increased risks

: if the server faces a technical issue or a security attack, it will compromise all active users of the platform. The cost of an error is incredibly high;

Safety

: SaaS providers need to find an efficient way of securing their clients' data while allowing flexible remote access to the service from any device;

Trust building

: the provider needs to prove to customers their long-term reliability, especially if the company is involved in key business processes. Business owners want to know that a trusted vendor will not close, leaving their interests behind.
Types of SaaS companies: startup companies ideas
Statistics show that the global cost of the SaaS industry will amount to 55 billion dollars in 2026. Software-as-a-Service business models developed into various kinds and entered many niches. Let's take a look at the main ways to apply SaaS scalable business ideas to real businesses.
Platform as a Service
Also known as PaaS, this business model relies on a cloud service where providers create the environment for web and mobile development. The company takes full responsibility for infrastructure, data servers, computer networks, security. Providers, therefore, need to be equipped with powerful hardware, since they will be the ones accommodating the backend operations of all their clients.
Examples
Amazon Web Services

Google Cloud

Apache Stratos
PaaS allows business owners to develop websites, mobile apps, and online stores quickly, test their solutions on different OS, and work with many development languages in a single environment. The relationships with clients are usually very long-term – a single client can use the service for 5-10 years, as long as the online business is active – so even a few customers can bring in considerable profits.
SaaS startups
Such startups offer B2B platforms that handle a particular aspect of business owners' activities. Unlike PaaS, they strive to provide a service, not development infrastructure. On such startups, business owners can automate certain business processes (marketing, sales, email marketing), create documentation, manage existing data, and collaborate with teams.
Examples
Salesforce

Customer Labs

Financial Services Cloud
The next development vector for SaaS startups is inter-connection. In a few years, businesses are likely to be integrated – users will freely transfer data from multiple SaaS, creating a universal working environment.
SaaS CRM startups
CRM systems have been available on a subscription basis for quite a while. According to Gartner, SaaS spending accounts for about 75% of the overall CRM market. Subscription-based platforms appeal to clients with their low-risk policies, quick deployment options, availability, and mobility. All data on customer relations, sales, marketing is stored on the Cloud server and can be accessed anytime and from any device.
Examples
CRM SaaS business mostly targets small companies – their limited functionality can't deliver the needs of big corporations – but there are premium plans for bigger companies as well. In the future, big companies will likely transfer to subscription-based CRM solutions, too – it's the most prominent solution on the market right now.
Micro-SaaS startup
SaaS business model's main advantage is a low entrance barrier. Small teams, consisting of one or two members, can build, deploy, and promote a micro-SaaS platform, and create a decent revenue stream.
Examples
Grammarly

TamperMonkey

Mailtrack
Micro-SaaS platforms are products that cover a very narrow niche, allowing them to perform a very specific task – email marketing optimization, keyword analysis for SEO, etc. Sometimes, they are available on the website or can be downloaded as add-ons to existing bigger SaaS. One of the common software startup ideas is a browser extension – the mini-solution is integrated directly into the browser's functionality.
Artificial Intelligence-based services
The majority of SaaS solutions are focused on automation, allowing users to outsource manual work to algorithms. AI allows enabling efficient automation, letting clients make the most out of their time. Incorporating machine learning into SaaS became so popular that it formed into an established industry – Machine Learning as a Service – which is predicted to be worth 20.8 billion dollars by 2025.
Examples
Microsoft Azure

IBM Watson

Google Cloud
AI can assist with processing large amounts of data, mimicking human behavior (helpful in marketing and sales), personalizing offers, and securing operations. MLaaS can be integrated into customer service tools, chatbots, marketing platforms, sales solutions, and recognition systems. Any niche that can benefit from automation will also profit from working with Artificial Intelligence.
Blockchain as a service
Blockchain, a technology behind cryptocurrencies, Bitcoin, and smart contracts, is a system where the data on a transaction, made in digital currency, is stored among several devices in a peer-to-peer network. It's a decentralized technology – instead of saving all the information on a single server, the data is distributed among hundreds or thousands of devices.
Examples
Blockchain as a service businesses focus on providing blockchain infrastructure to other users and companies. Business owners don't have to create a custom network – they can use the provider's blockchain and computing power to make crypto transactions, store data on the blockchain, and create smart contracts.
Best Software-as-a-Service ideas from current SaaS products
Before you start conceptualizing your own SaaS idea, we recommend researching the market of existing solutions. We analyzed existing startups and venture fund news to get you the list of the most profitable SaaS ideas on the market – take a look at their positioning and execution.
Airtable
A collaboration and task management platform that helps marketing and blogging specialists to plan their content, maintain editorial calendars, keep in touch with contributors, and perform email outreach.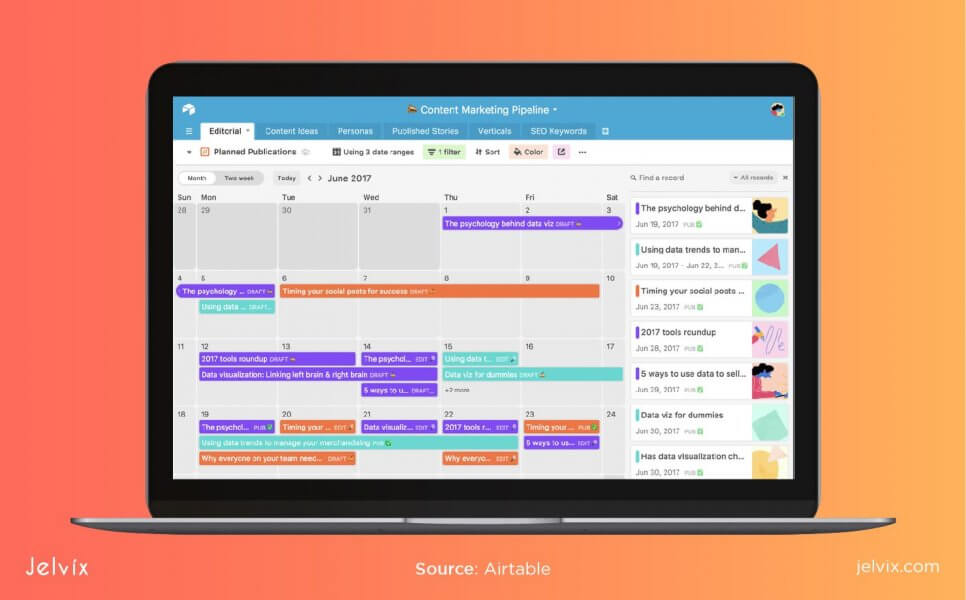 The startup is mainly used by marketing teams and individual specialists who either manage small teams or are self-employed. It's also used by business owners who don't have marketing experience – the tool works through best practices and provides insights.
Canny
A feedback management tool for small and medium businesses that allows collecting, managing, and storing customer feedback. The tool is connected to the content on the website – as soon as you get a comment or a request via a contact form, it's automatically sent to your business Slack chat, email address, or Skype.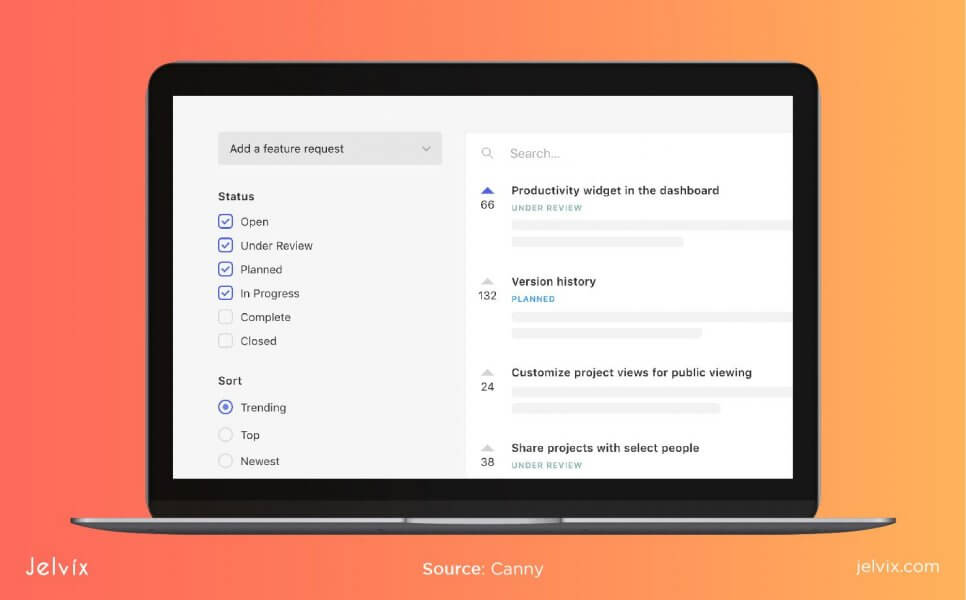 The tool allows directly contacting the customers who left feedback, receive updates on requested improvements, and send follow-ups. It's integrated with Zapier – a popular platform for work automation.
Productboard
A product management tool for software developers and testers where they can store the feedback, request feature improvements, monitor the task progress and control current goals.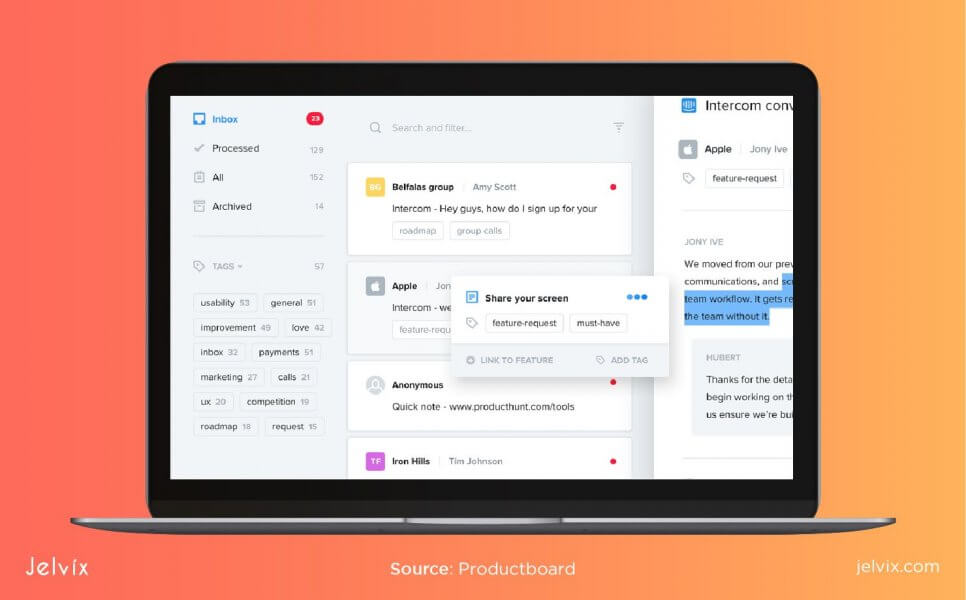 The product is integrated with customer support software – developers can track feature requests that are coming directly from users – and collaboration platforms, such as Slack or Skype.
Segment
It's an analytics solution where users can collect data from multiple analytics platforms and communication channels (Google Analytics, email, messengers) and send them to specialized tools. It's that interconnectivity trend that we previously discussed – the SaaS tools won't be cut-off from the overall software ecosystem, but facilitate inter-platform navigation.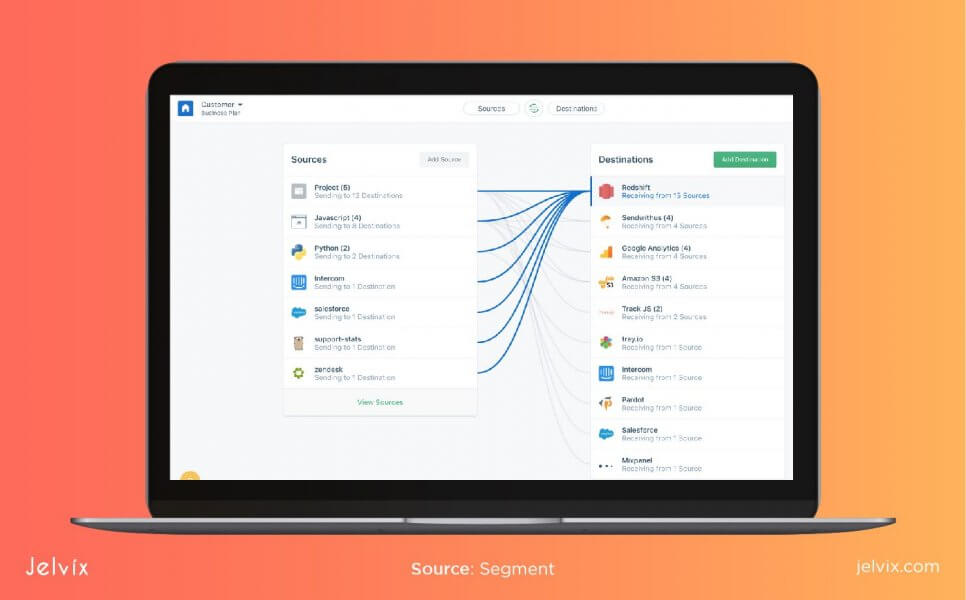 The service supports popular analytics, automation, marketing, and e-commerce platforms – HubSpot, SalesForce, Google Analytics, etc.
Notion
It's a cooperative environment that unites all task lists, to-dos, and notes into a single storage. It's comfortable for collaborators who work with multiple teams simultaneously and use different tools in the process. This solution collects all the information, making planning easier for small teams and self-employed individuals.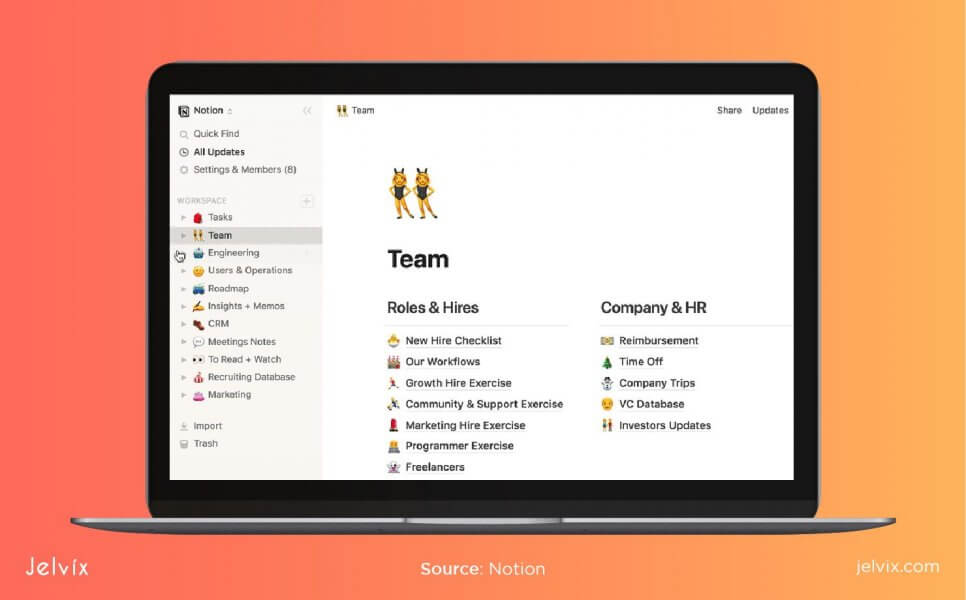 The tool works as a web application or an iOS mobile client – the data is stored in the cloud. The tool is integrated with popular tools – Trello, Slack, Basecamp, WordPress, Google Drive, etc. The target audience of the company are businesses and individuals that work in highly technological fields, like software development or digital marketing, and use multiple tools every day.
Plaid
It's a fintech application that connects users to their bank accounts, allowing seamless management of financial data, transactions, and export of payment details. The solution targets businesses that perform multiple billing transfers daily with different banks, including global transactions.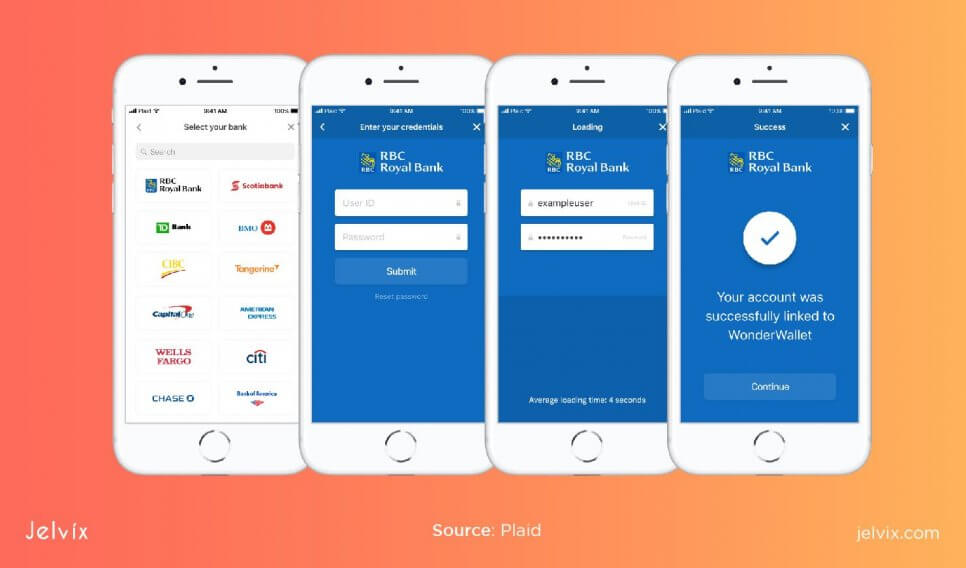 The main features are ownership verification, fraud detection, billing automation, and financial data management. All data can be easily exported or transferred to connected solutions.
Chain
A blockchain solution that allows businesses to integrate their solutions to existing blockchain networks. As a result, online businesses can accept transactions in cryptocurrencies and rely on decentralized data storage offered by crypto networks.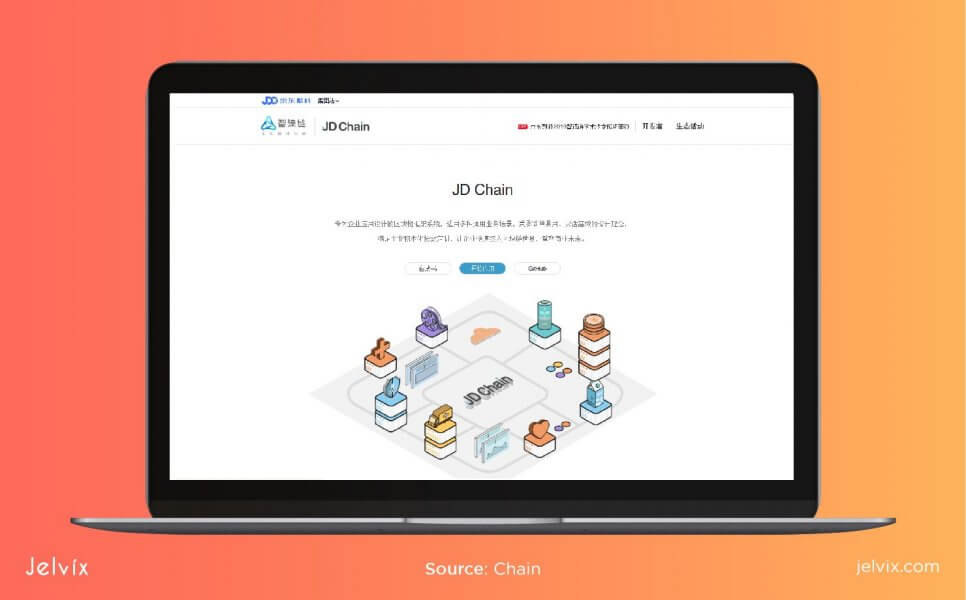 The main software features are accessible immutable ledger, available permissionless network, and secure crypto transactions.
Prismic
Prismic is a content management system that allows building simple product pages and blogs. The platform is focused specifically on the content-heavy website, offering readable templates to bloggers and business owners.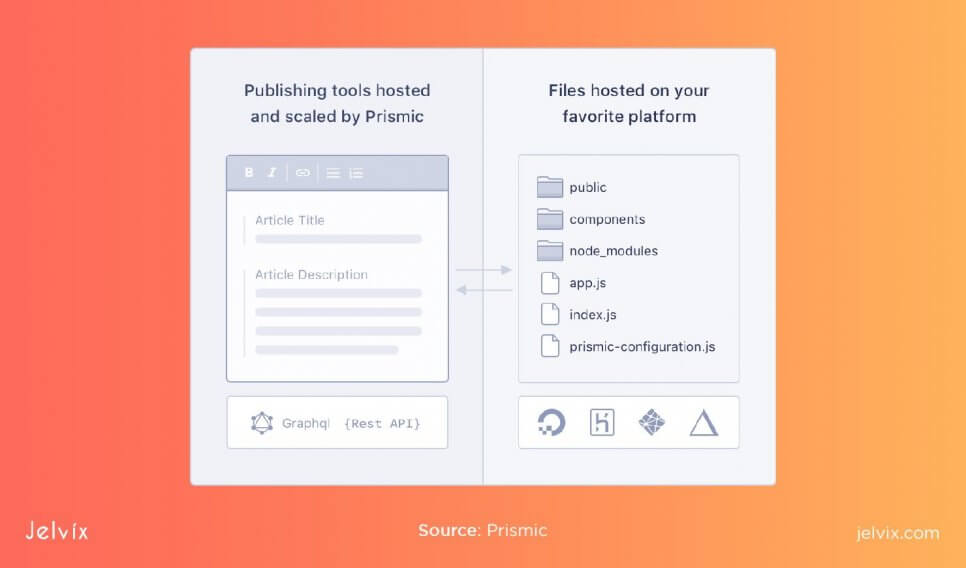 Similarly to Wix, Prismic has a custom site builder and pre-made templates for websites. Additionally, it has a rich content-management admin panel with management, scheduling features, page layout editor, and full analytics.
Appcues
This application allows business owners to create dynamic tutorials on their websites and online applications. A user has to register an account, pick a guide template, add custom content, and change the design, if necessary.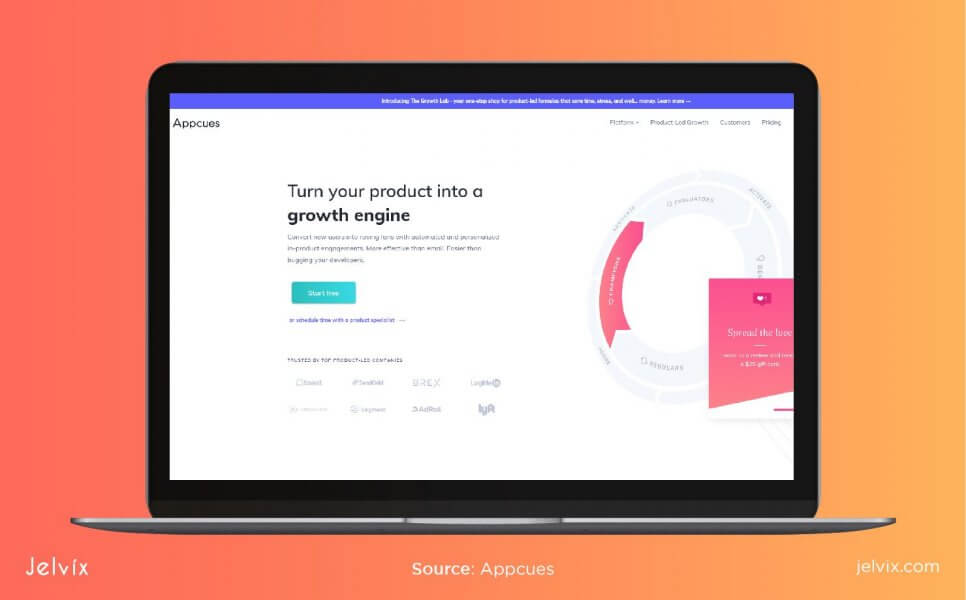 All this functionality is delivered via a simple drag-and-click editor, with Canva-like functionality and look.
UserTesting
An online testing application that connects business owners to remote testers all over the world. It's not just a testing environment, enabled via personalized software – but a marketplace, where testers offer their outsourcing services to business owners.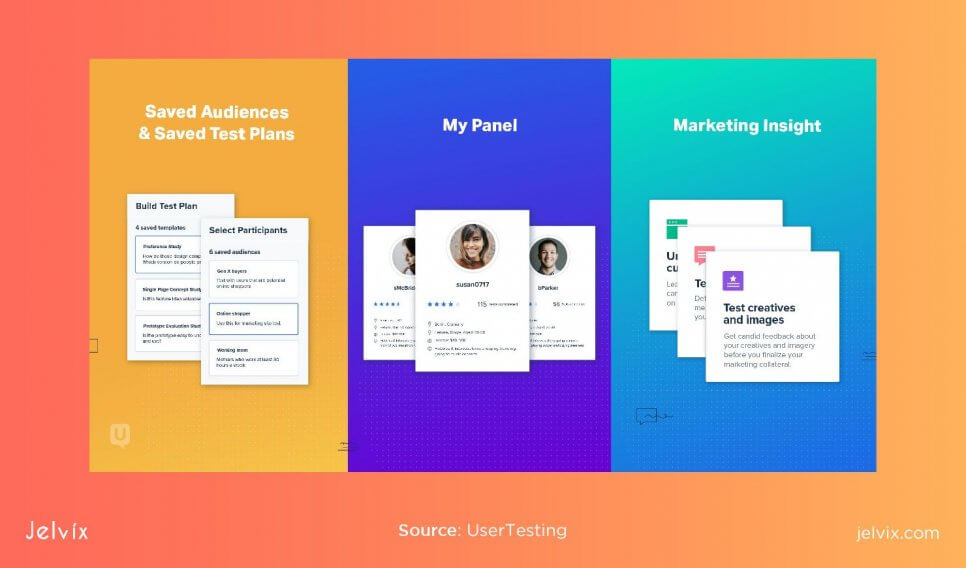 UserTesting allows text and voice communication with testers, as well as live audio and video streams. Business owners can control the testing progress in real-time and receive detailed reports on their QA activities.
Standuply
It's a Slack bot that manages the schedule of group members, which are located in different time zones. The application automates the organization of standup meetings – it automatically synchronizes each members' schedule and creates a single event that's comfortable for every member to attend.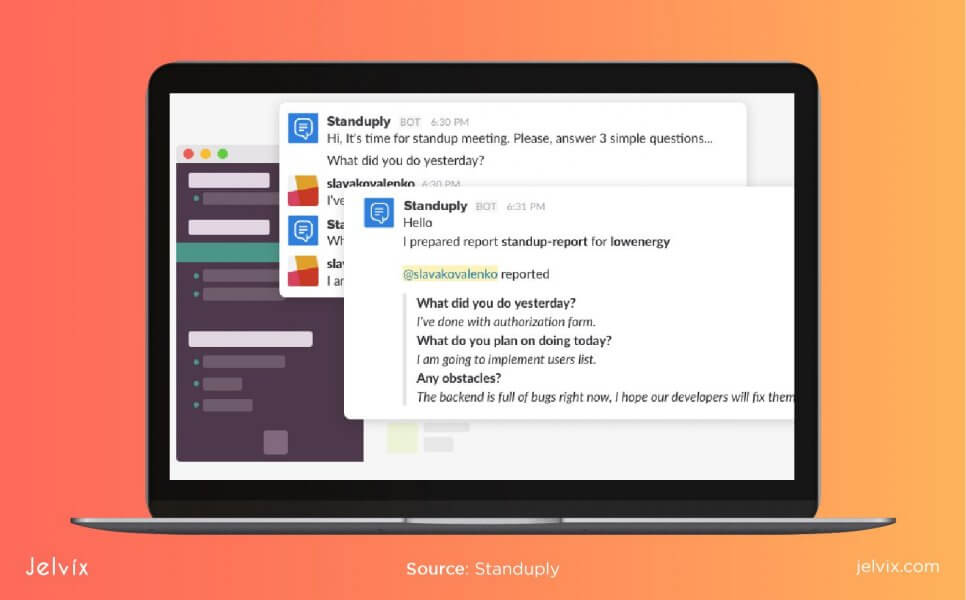 Additionally, the tool can be integrated with Google Analytics, Slack, and website's databases. Standuply has templates for schedules and feedback forms – users can use the tool immediately after the sign-up.
Mention
A media monitoring platform where brands and individuals can track their mentions on social media, or in the press, and get prompt user feedback. Similarly, businesses can monitor the mentions of their competitors and get informed public relations insights.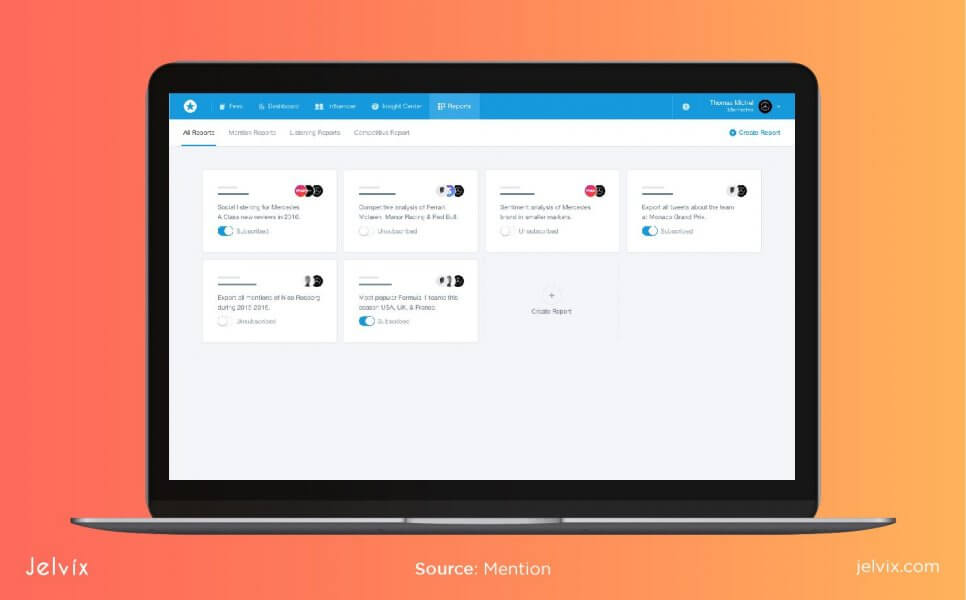 Additionally, Mention provides business owners with the list of local influencers and people who are experts in the brand's niche. This mini-tool is similar to Google Alerts, but its functionality is expended to fit PR needs.
Typeform
Typeform is a custom form-creating solution that can be integrated into the website. Business owners can make fun forms that are intuitive and easy to fill in. The solution targets e-commerce brands, B2C companies, and any businesses that have to deal with regular customer feedback.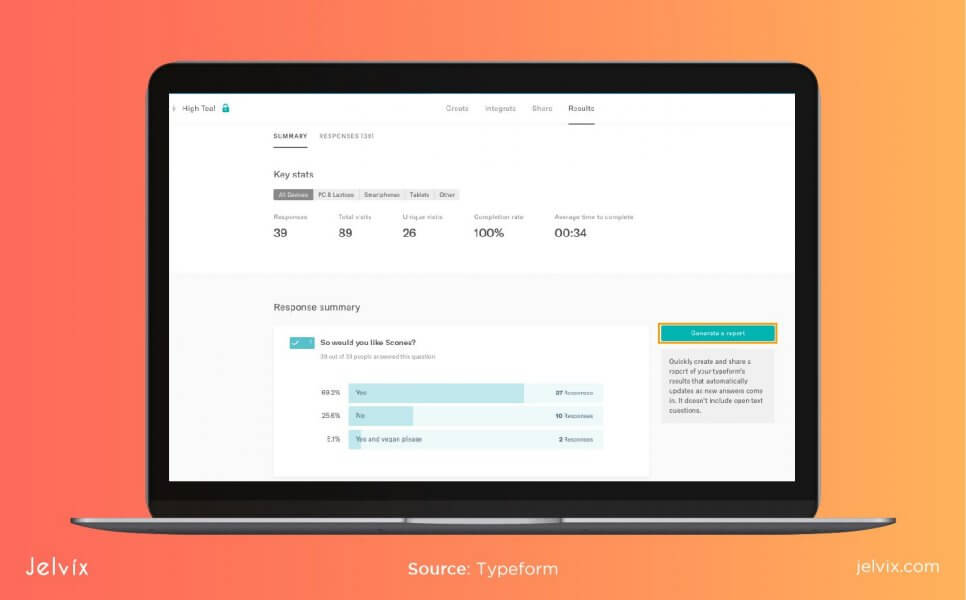 Chartio
An interactive tool that allows organizing data from text documents, spreadsheets, and online databases into intuitive visuals. The information can be exported from CVS, XLS, DOC, and other formats, and integrated with WordPress, Amazon Redshift, AWS, and other tools.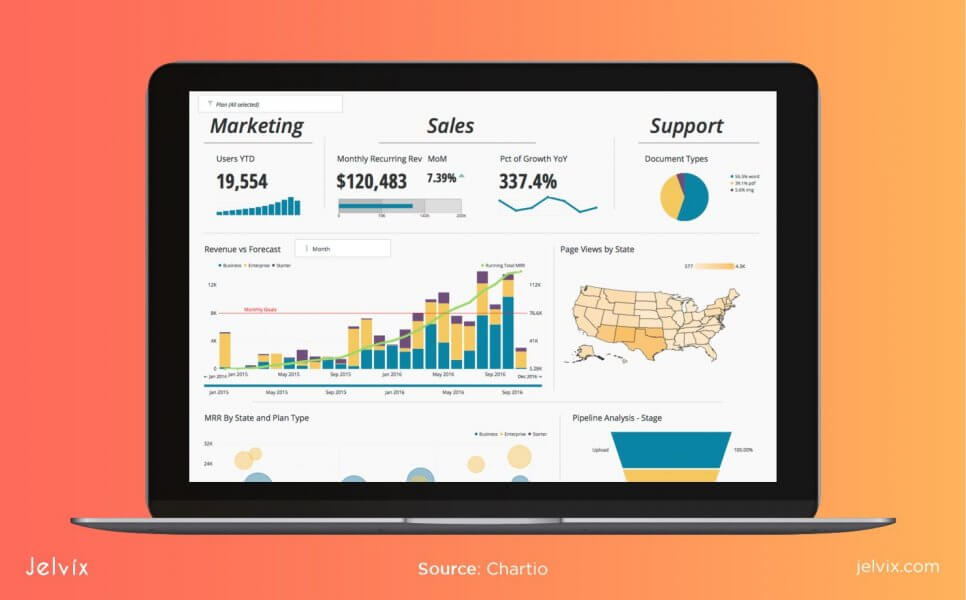 Klaviyo
A Facebook marketing tool that allows defining a precise target audience for Facebook promotions. The tool tracks users' behavior with the ads and segments them in groups based on the interactions with the ad. The app also assists in retargeting, creating custom audiences from Facebook profiles, and email addresses of the interested audience.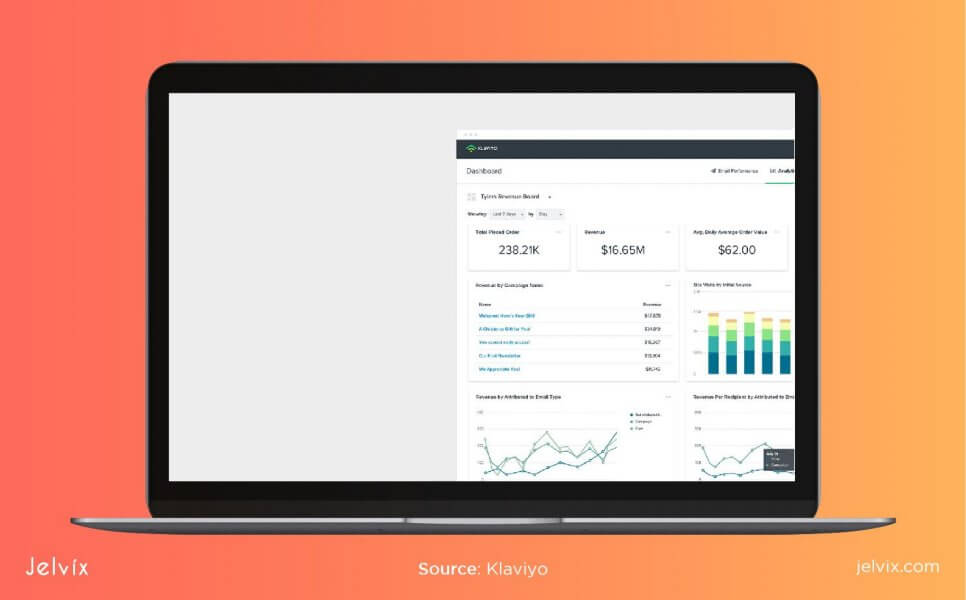 CloudApp
It's a media-sharing software that allows recording images and videos and sharing them with colleagues. The tool supports GIFs creation, guides users each step fo the process, and features a rich template library.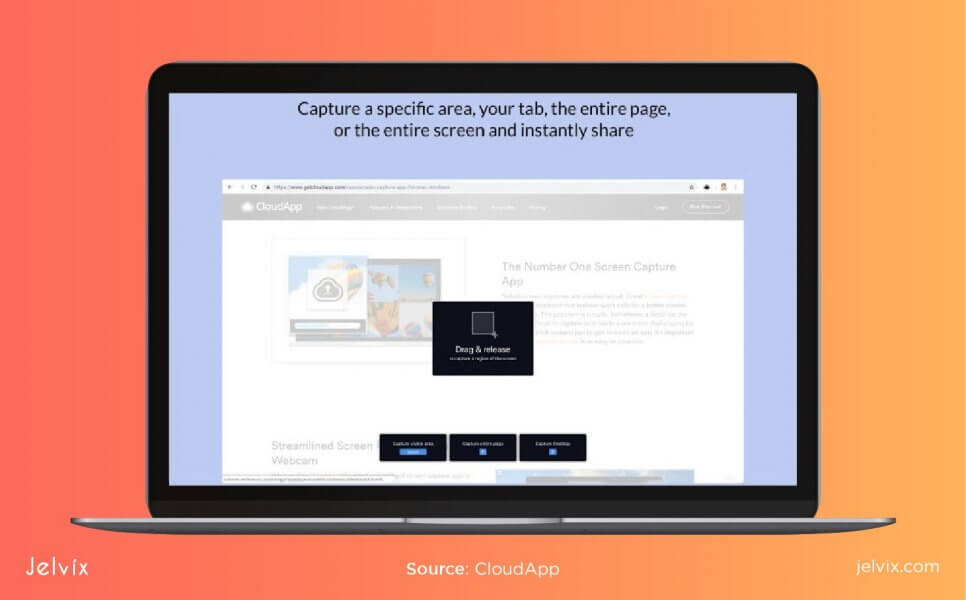 Zoom
A B2B video-conferencing tool for business collaboration, meetings, webinars, conferences, and standups. The platform supports video recording, universal messenger, file transfer, and real-time chat.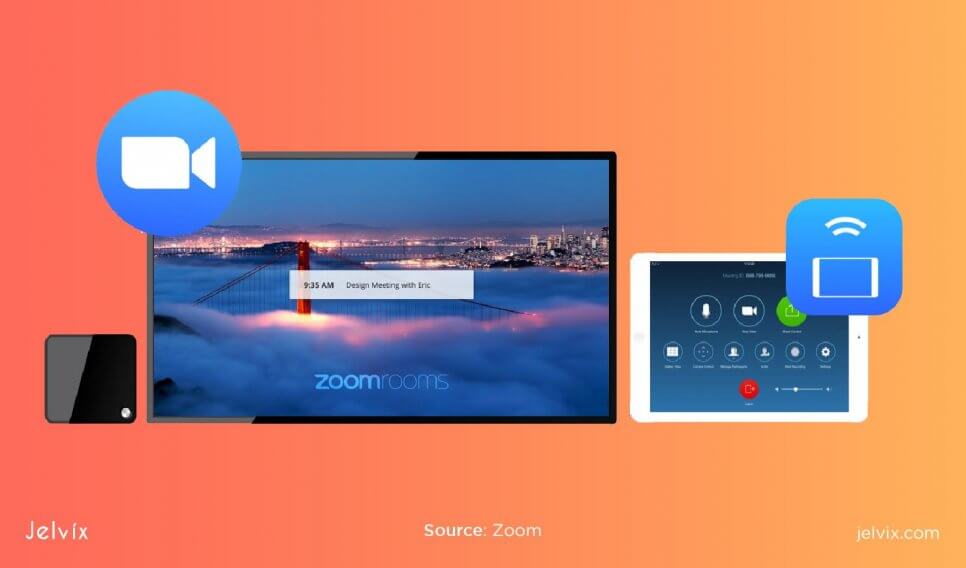 Zoom has a web version, along with desktop and mobile applications. All the personal data is stored on the Cloud – just by logging into an account, visitors access all chats, contacts, and recorded videos. Also, all sent data is easily backed up online.
Calendly
A schedule management tool for organizing calls, meetings, and conferences with collaborators, clients, sales prospects, or potential hires. The tool is connected to Google Planner and Outlook, and it also supports custom planners on mobile devices. The application will automatically connect data from these calendars to the tools and prepare a personalized schedule.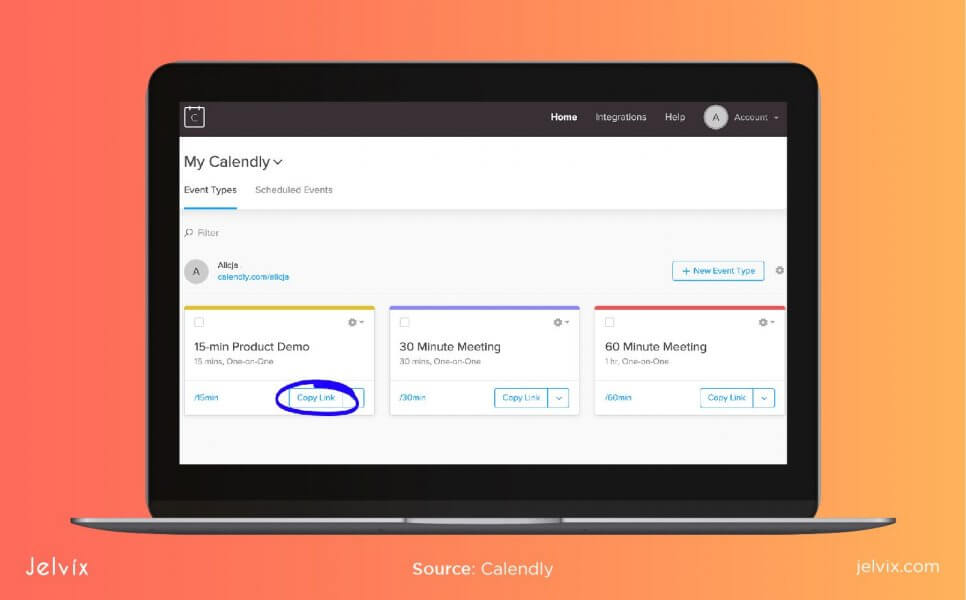 FAQ
What is Micro SaaS?
Micro SaaS is a software-as-a-service company that is created and managed by a small team of 1-3 people. The product is developed for a small budget and is characterized by its narrow focus, dedicated users, and no additional funding. These businesses solve a particular B2B problem, and the products are often integrated into other, bigger tools.
What is the B2B SaaS product?
It's subscription-based software, oriented towards business owners, usually of small and medium companies. B2B SaaS products allow business owners to solve a particular business problem, provide infrastructure for performing technical tasks, lay the foundation for automation, and facilitate implement innovations to businesses.
How do I create a startup idea?
The first step to executing startup ideas in 2023 is to test the concept of the product and business model by building an MVP. MVP stands for Minimal Viable Product – the minimalistic version of the services that showcase its essential design and functionality. Teams need to start with prototypes before building the full version of the service – this cut-down version can be tested on actual users and presented to stakeholders.
The process starts with making a low-fidelity prototype – a rough sketch and description of the service functionality, that is later used to build a high-fidelity prototype – a limited version of the actual product, that can be "experienced' by actual users.
What is a SaaS business model?
SaaS stands for Software-as-a-Service – it's a software business model in which the service provider tech services on a subscription basis. SaaS services usually provide the infrastructure for tech-related projects, assist with automation, security, and data storage, using Cloud storage for remote data access.
What are the benefits of SaaS?
SaaS offers multiple advantages both to service providers and end-users – let's examine them briefly. Service providers can make a small tool for a low budget, and market it to narrow target audiences – there is no need for big budgets and global investments. Even 50 dedicated users can already drive enough profit. Such software is scalable because founders can constantly attract new users without losing the old ones.
Business owners who use the SaaS, benefit from its simplicity and accessibility. All technical difficulties are controlled by the third-party, so they can focus on important tasks. The application doesn't have to be installed or updated – all patches are delivered automatically. The solution can be accessed from any device and anywhere – the data is stored on accessible cloud servers.

Conclusion
SaaS companies are fast-growing even with minimal investments: according to statistics from Insight Squared, an average prominent SaaS with success startup ideas has a growth ratio of 3.9 to 1 – for one invested dollar, business owners get about four dollars of return.
According to BetterCloud research, 86% of end-users of SaaS applications found them to be more helpful than desktop apps. Perhaps, that's the reason why it's likely that nearly all apps will become SaaS in the future – hence, business owners should get on board introducing SaaS to their niche before competitors. Contact us to create a quality product that meets demand.