Application Development Lifecycle for successful businesses
Application Development Lifecycle is a period of time that begins with the decision to create a software product and ends when it is completely taken out of service. To put it differently, this cycle is a process of building and developing a software product.
What phases does Application Development Lifecycle have?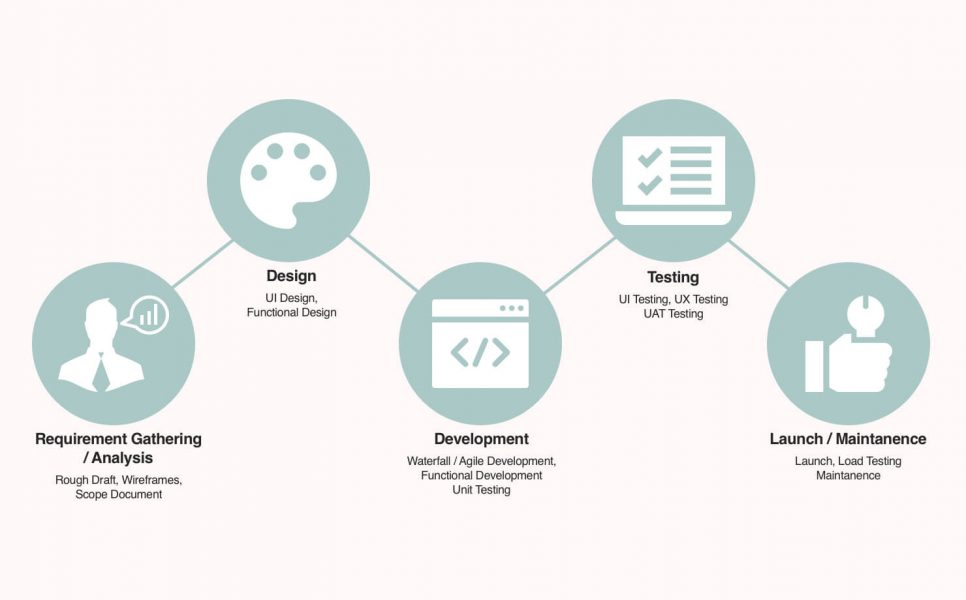 Goal setting. Undoubtedly, all applications start with the idea.
Requirements analysis. The aim of this phase is to determine detailed requirements placed on the final product.
Designing. The task of this phase is to determine User Experience (UX is what impression the user gains from the work with this interface) as well as turning this UX into the suitable design of User Interface (UI is how the interface looks and what physical characteristics it acquires).
Development and programming. It is the most resource-intensive phase. This phase of app development life cycle includes code writing according to the acquirements set before as well as debugging functionality.
Testing. At this phase, testers search for bugs in an application. If any defect is found, the tester makes an error report and then this report will be given to developers for fixing the defect. Further on, testing will be conducted once more to check if the bug was removed and a new one didn't appear.
Introduction and maintenance. Now the product can be released to end users. After, application technical support department begins its work. Its purposes are to secure users' feedback, consult them, and support.
The process of application development has practically the same scheme as the process of developing any other software product. At the same time, there is one very important difference: application development process includes designing the app. This phase is very important because well-designed UX and UI help a user to interact with it quickly and easily to gain the desired result.
What opportunities in Application Development Lifecycle can Jelvix offer?
Our recipe for success is based on the profound analysis, attention to every detail, as well as our focus on meeting customer's requirements and wishes. We offer a highly professional approach to cooperation.
We provide a number of services:
Supplementing existing teams with talented IT-specialists;
Creating teams consisting of the best developers from scratch;
Nontrivial approach to design, mobile applications development, elaborate web systems development;
Satisfaction guarantee and technical support always available at your service.
Why is it reasonable to choose us?
1) Technical consultation: If you need to develop a program but you aren't an expert in this sphere and you don't know what Application Development Lifecycle is and how to bring your ideas to life, our technical consultants will surely help you make the right decision. They will thoroughly analyse the future project and advise on the best way to implement it.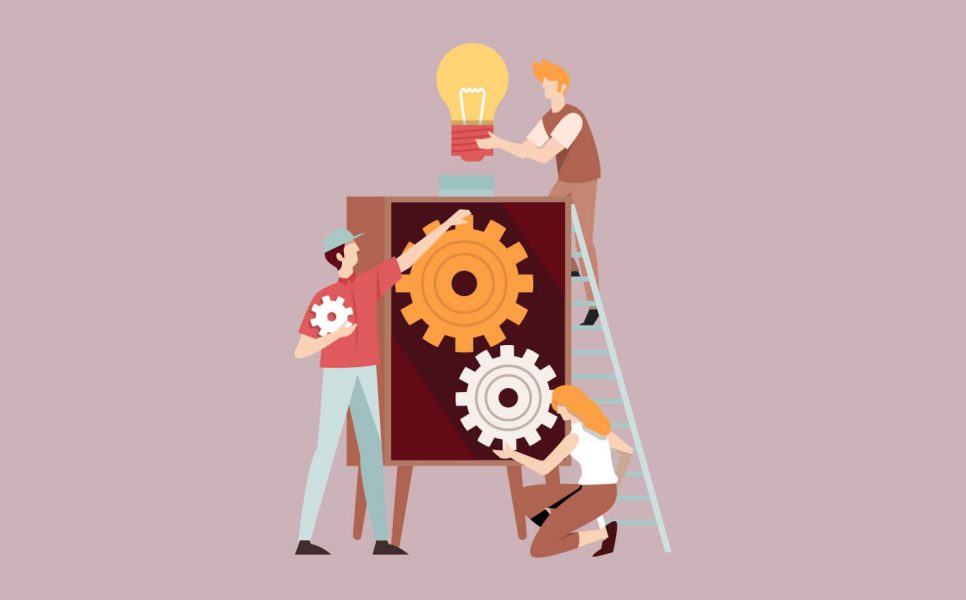 2) Depending on the format of collaboration you are interested in, our company offers two variants of work – outstaffing and outsourcing.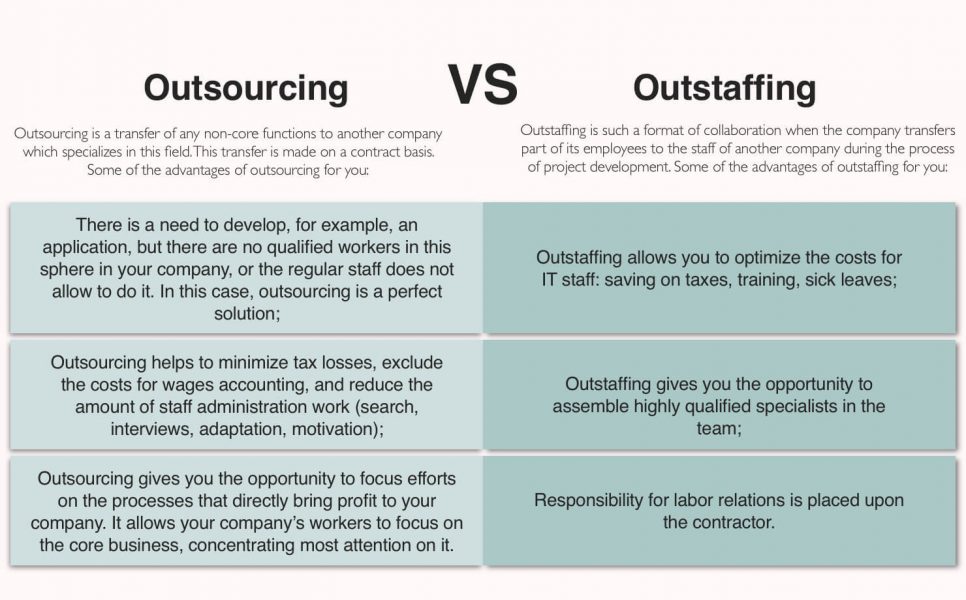 In case you are not sure which option is the best for you, our technical consultants will help make the right choice for your particular project.
3) Our highly qualified staff consists of professionals who are ready to overcome difficulties of any level. The success of a single employee is a part of the success of the whole company. We use an innovative approach to solving complex development tasks. It is interesting for us to solve unmanageable problems, and we are able to do this!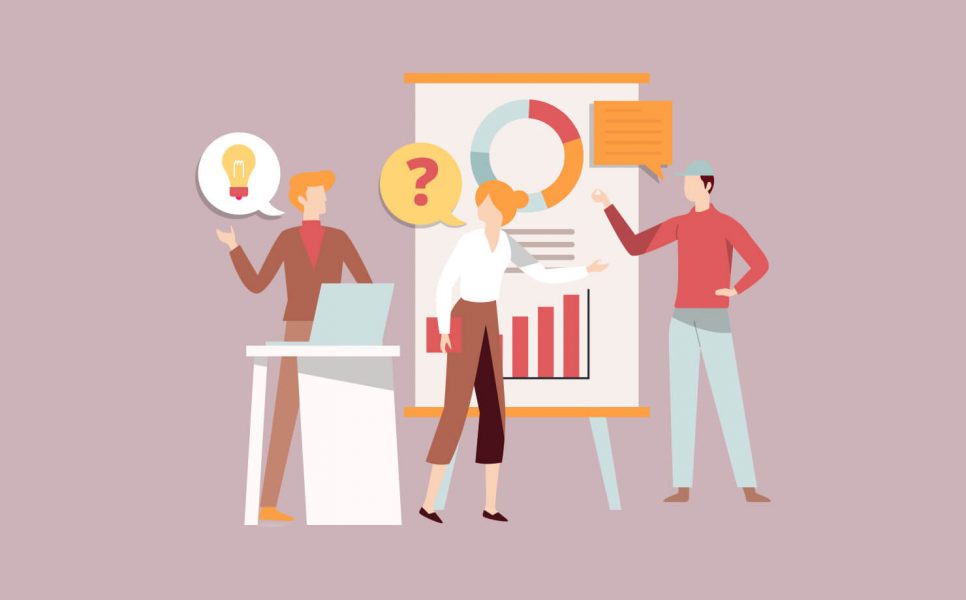 4) We offer effective project management. It is known that the success of any project always depends on the success of the team that works on this project. It is the Project Manager who keeps an eye on the team's work and makes sure the workflow is effective and well-established, the team is united by the common goal, and the process goes smoothly on time and on budget. To put it another way, Project Manager is the person appointed by the performing organization to lead the team and is responsible for achieving the project objectives.
Our Project Managers will ensure:
Proficient approach to building a development plan, organizing a team and the process of work on the project;
Achievement of the project objectives;
Realization of the customer's idea;
Communication support with the customer throughout the process of creating an app, so that you have the ability to keep abreast of all the events, concerning work on your application.
Our company's mission is to provide a comprehensive assistance to our clients in Web and Mobile development. Your success is our main value. Let's discuss the details of your future project.