Does GDPR impact your business?
The rules that GDPR introduces are the same for all EU countries. This simplifies the compliance: no matter what country or countries you run your business in, the preparation steps are the same.
GDPR compliance is crucial. A failure to comply will cost too much: the penalty may reach almost 20 million euro or 4% of the enterprise's revenue. So, the larger the business is, the higher the costs for compliance failure are.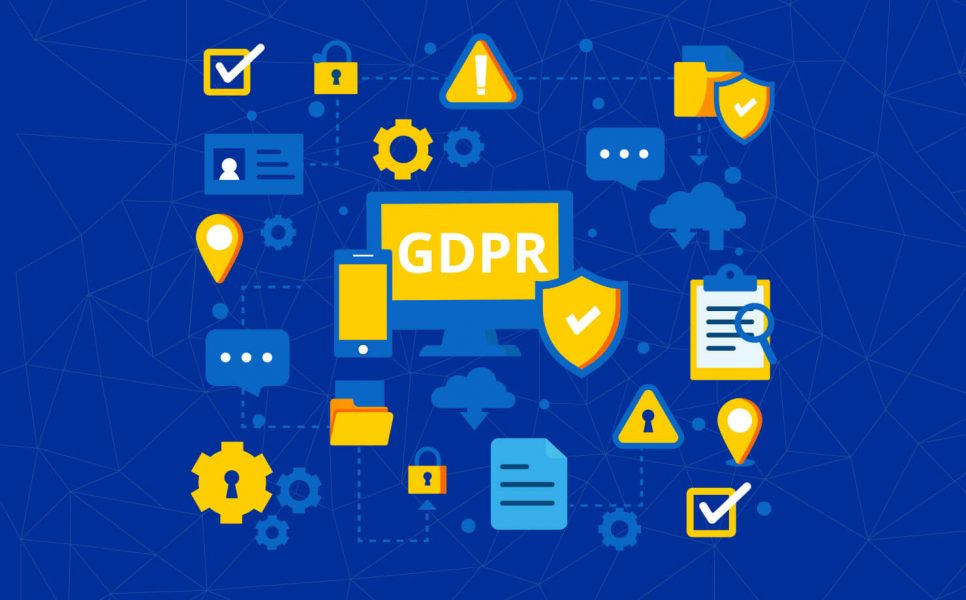 The regulation becomes enforceable on May 25th. The date is coming closer and closer, but many things remain unclear. Moreover, some entrepreneurs still need to have GDPR explained in order to start preparing for it.
First of all, let's determine whether GDPR is applicable to your business.
Are the EU citizens your target audience?
Or, to be more precise, do you offer products or services to the EU citizens? Or do your services satisfy the needs of the people that reside in this region? No matter what you do, from selling books to offering the cleaning services online, you have to comply with GDPR.
Do you collect personal or sensitive personal data from the EU citizens?
GDPR deals with 2 types of protected information. Personal data includes email addresses, names and surnames, places of residence, IP addresses, photos and videos, financial details. If your business requires collecting one or several things from the list, you need to comply with all GDPR privacy principles. Additionally, it is obligatory to satisfy at least one condition for data processing.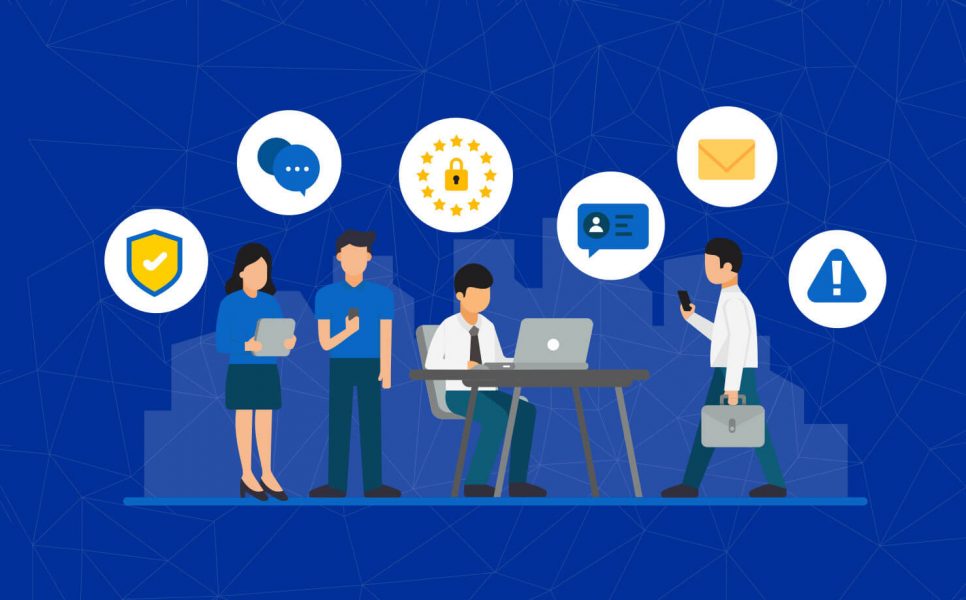 Sensitive personal data includes more private details about the user. We are talking about medical information, sexual orientation, religious, and political views, and genetic data. In case you collect one or more types of sensitive personal data, you need to comply with the privacy principles that were mentioned above as well. Besides that, one or more sensitive data processing condition is mandatory to be met.
If you answered "yes" to at least one of these questions, you need to get acquainted with GDPR and prepare for it entering into force properly.
What is GDPR?
Data protection plays a vital role in the era of digital innovations. It is too late to ignore this. This is why GDPR was created in the first place – to help the EU countries meet and handle innovations properly.
The reform was planned back in 2012. Four years later, in May 2016, the regulation became effective. And finally, in a few weeks, GDPR is going to become enforceable.
GDPR allows Internet users to gain complete control over their personal data. Soon, the users will have the opportunity to be fully aware of how and where their personal information is stored and processed.
GDPR is a great shift towards improving data management and protecting human rights. This is something that should have been implemented years ago in order to decrease the scale of Internet fraud and the number of human rights violations.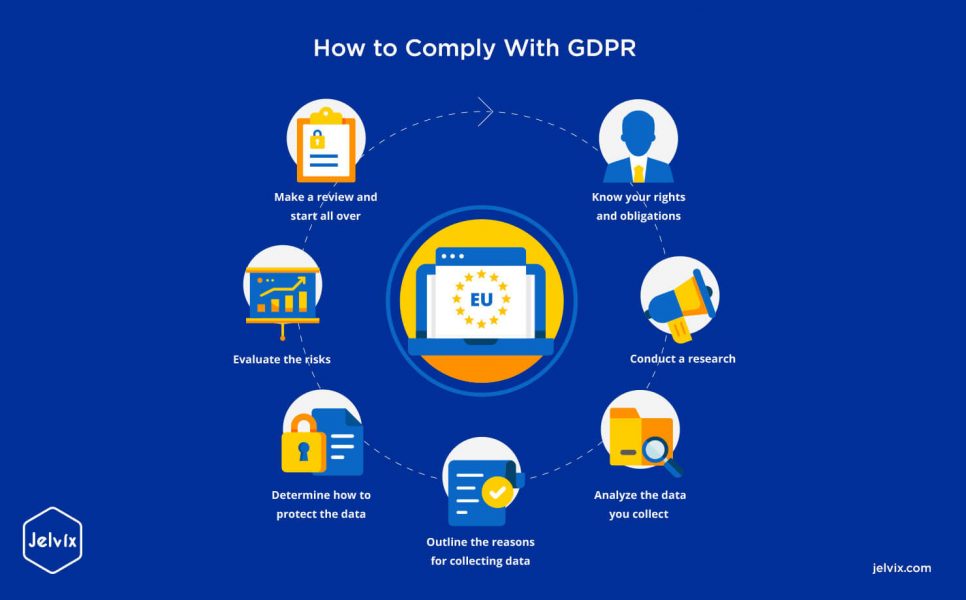 Besides the advantages for the users, GDPR impact on businesses is positive, too. It has the potential to save more than 2 billion euro for the companies in the European Union. Thus, reforming data protection will make Europe safer, more trustable and convenient for both customers and online businesses.
GDPR is mandatory for all the companiesthat are based on the territory of the EU and/or cooperate with the EU citizens.
The set of regulations is the same for all the EU countries.
Data protection by design and by default methodology requires the design of data protection to be included in the business development concept.
Data collection and processing, as well as the aims and reasons for this, must be explained clearly.
GDPR creates a new position in the institutions: Data Protection Officer.
A data breach needs to be declared no later than within 72 hours after it was detected.
The EU citizens have the access to their data, information about its processing, and can request the erasure of the data.
A subject of personal data can transfer it from one electronic system to another.
All the activities concerning data processing are recorded.
How to comply with GDPR?
GDPR is nothing to worry about and be afraid of. All you need to do is to prepare for it. GDPR for IT companies, small startups, great enterprises and any other institutions that collect and process personal data is the same. This is why we recommend one set of steps to take in order to comply with GDPR.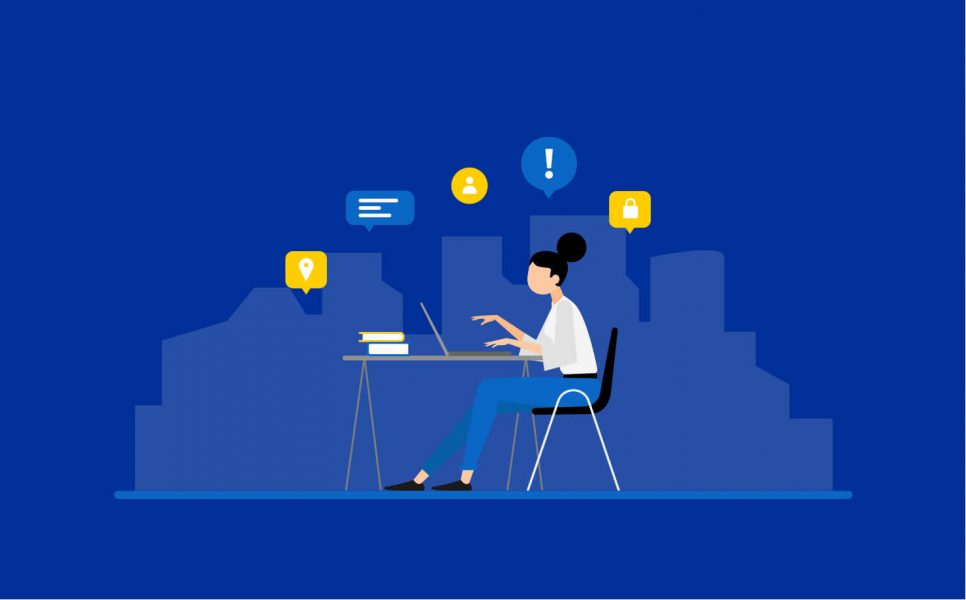 Know your rights and obligations
The very first step to GDPR compliance is to know what you can do and what is forbidden. So, read GDPR carefully to have a clear understanding of what it is and what it means for your business.
Conduct a research
In order to achieve a better result, do a comprehensive research to gather all the documents, appendixes and details to be aware of. Create your Data Register.
Dive deeper into the details
Analyze the data that you collect for processing and determine if it falls under the new regulations or not. Determine who has the access to the data, who can process it and share it. Find out what applications will be useful for this.
Start with the data that matters the most
Evaluate the stored data and protect the users' privacy. Ask yourself whether you really need every type of information and outline the reasons for collecting it.
Complete privacy impact assessments
Define how exactly you can protect the data you collect. Define the strategy, determine specific ways for data protection. Take a note that personal data should be protected starting from the day it is collected and until it is erased.
Determine the risks
Evaluate the risks and document them to understand of what situations to avoid. Create the clear roadmap documentation to demonstrate that you are taking the new regulations and rules seriously.
Make a review and start it all over again
The most vital thing to take into account is that everything changes. So, you need to know about the changes in GDPR as soon as they appear. The second most vital thing is to define your priorities and repeat the steps 4-7.
GDPR means a lot for the businesses inside and outside the EU. Not taking it seriously may lead to huge troubles and financial losses. Failing to comply with GDPR may cause serious complications, including fines.