Modern product development is continuously evolving, necessitating the introduction of new roles and initiatives. Whenever a company wants to roll out a new product, they must develop a strategic approach covering the ideation and release processes, which often involves product managers (PDMs) and project managers (PMs).
Although both terms are often used interchangeably, there are several stark distinctions between these two managerial positions. Nonetheless, the lines between both roles are so blurred that small companies prefer hiring one person as a 'jack-of-all-trades' manager. And the poor results are a testament to the ineffectiveness of combining these roles.
This article will focus on the key differences between project management and product management you should know about. We will also cover the distinguishing factors between a product and a project.
What is Project Management?
A project refers to a task aimed at achieving a specific goal or a set of objectives. Projects have specified deadlines and can be short-term or long-term. Most of the time, the purpose of a project is to comply with the client's objectives.
Since projects are multifaceted activities involving so many moving parts, a control system must be in place to gel the tasks. This system of managing projects is called project management, and the person in charge of it is a project manager.
In modern companies, project management covers any organizational processes directly associated with working on a project.
Let's take a look at some of these responsibilities:
Risk assessment

: this process involves analyzing possible risks involved with the project and developing coping mechanisms to minimize them.

Management of resources

: involves creating a budget, considering the human and material resources available for the project. It also includes assembling a team and providing them with the relevant tools to ensure that the project succeeds.

Ascertaining a scope

: involves studying the market to identify the possibility of attaining the stipulated objective on time with the available resources.
Notwithstanding, one should focus on acquiring a project management certificate or degree because it will grant a professional advantage. Besides, you will gain the necessary skills to work in any company on the planet.
What is Product Management?
A product is a perceivable object that must be obtained at the end of any creative process. Products are created to satisfy the needs of customers — software or hardware.
Also, a product is the result of a project (or multiple projects). So, a management system must be in place to control the creative process, from ideation to sales. This system is called product management and is curated by a product manager.
Here are some duties of a product manager:
User engagement

: product managers maintain constant communication channels between the company and potential clients. They gather information on customer behavior using questionnaires and surveys.

Roadmapping

: this process involves creating a roadmap to document the product's lifecycle.

Marketing: working alongside the sales department to set up an effective marketing campaign for the product.
Similar to project management, you need experience in the field to become a product manager.
Salary Expectations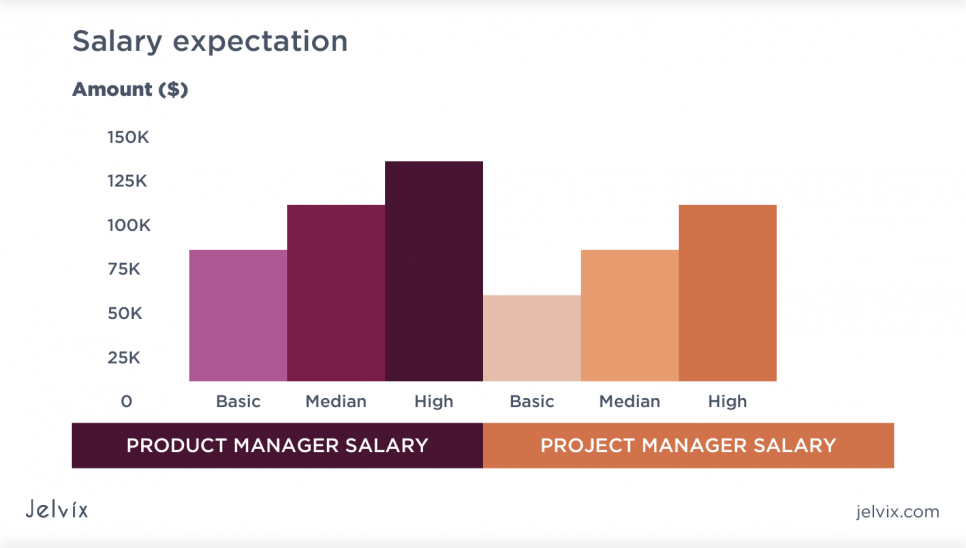 In general, product managers are paid more than project managers due to the sheer volume of duties they perform. Typically, the project manager's role ends upon the project's completion. Eventually, they can move on to another project within the company.
On the flip side, product managers focus on one product. They tend to leave the company as soon as the product life cycle ends. Alternatively, companies prefer to retain successful product managers to work on other products.
With all that being said, product managers' average payroll is around $192K annually, while project managers' average annual salary is $126K. These figures vary based on the country, experience level, and the company's financial capability.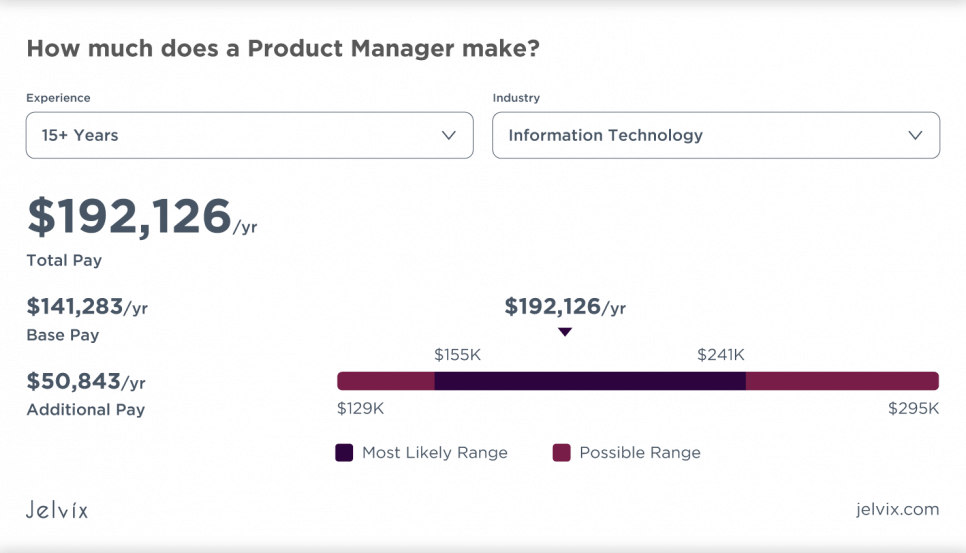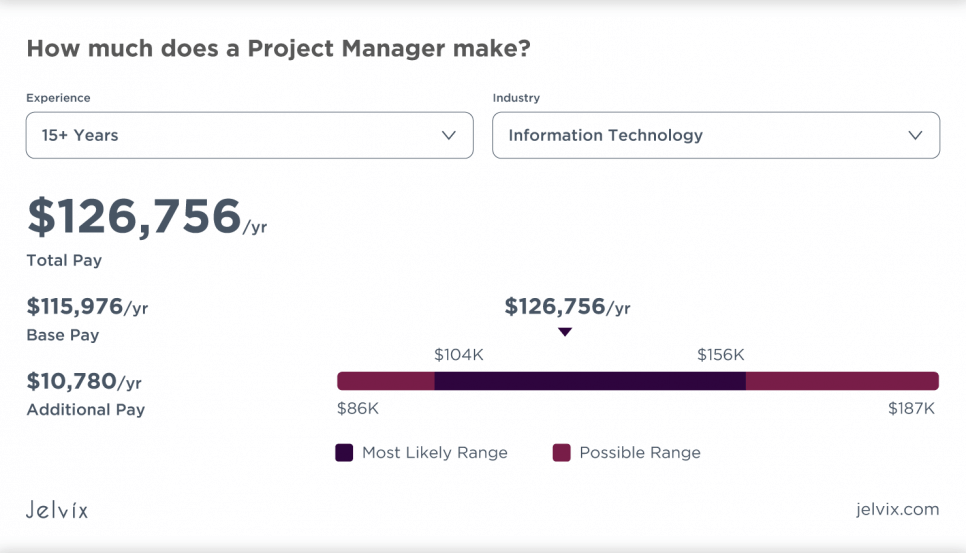 Project Management vs. Product Management: Responsibilities
Nowadays, the demand for project and product managers is high. Companies in different industries are hiring experts for both roles to curate creative processes.
Over the past ten years, product management jobs increased by 10% in the general workforce. Similarly, project management roles have also increased by 12%. As a result, most young people are taking up careers in these management roles specifically.
However, any aspiring project or product manager must understand their responsibilities before pursuing a career.
Product Manager Responsibilities
A product manager's role is a dynamic position that involves maintaining the seamless flow of ideas and resources focused on creating a product. Product managers also serve as liaisons between the product team and the rest of the company — sales, marketing, design, and development.
Here is an extensive evaluation of the product manager's responsibilities:
Idea creation
Before a product is approved for development, the product manager must assess its market capability. Armed with information from this market evaluation, they can come up with lucrative initiatives alone or with a team.
Strategy development
After developing an idea, the next step is to come up with a working strategy. Most times, the product manager works alongside the project manager to create a feasible plan. Most importantly, product data management tools are used to create a product roadmap.
Profit-loss analysis
Part of the market research and competitive analysis involves assessing the product's potential in the market. Can the product compete against the top companies? Will the company gain from this product or incur losses?
Furthermore, proper financial assessments help to identify the most beneficial development strategies. Most importantly, this analysis is necessary when crafting a budget for the product.
Communication
Product managers are in charge of maintaining clear communication channels between upper management and the other facets of the company. After crafting the budget, they will send it to the stakeholders for approval and adjustments. In the same vein, the product manager will relay the finalized budget to the project managers.
Documentation
The PDM covers the details of every meeting while monitoring the product backlog. Moreover, the product manager must keep the product roadmap updated.
Project Manager Responsibilities
A project manager's role is to ensure that their team achieves a specific goal aimed at developing a product or service.
Below are the responsibilities of a project manager:
Budget allocation
The overall product budget is allocated to each project manager, depending on their role in the development. In essence, every project manager receives funding approved by the administration.
Team organization
The project manager selects the team to work on the project. They also determine the number of resources needed by every division within the team.
Planning tasks
PMs allocate tasks to every participant in the project according to their expertise and skill level. For example, if the project involves web design, the project manager will assign tasks to front-end developers, back-end developers, and data analysts, respectively. Moreover, the project manager sets time frames for tasks and makes sure the team meets these deadlines.
Periodic progress updates
Project managers must monitor the success rate of every human resource under their purview. Through constant monitoring, a PM can gather information on successful strategies and identify possible areas of adjustment. Subsequently, the PM should periodically deliver these progress reports to the product manager.
Conflict resolution
The project manager is in charge of resolving any conflict in terms of ideas and strategies within their team. For example, if the coders argue about the appropriate programming language to use for software development, the PM should have the final say.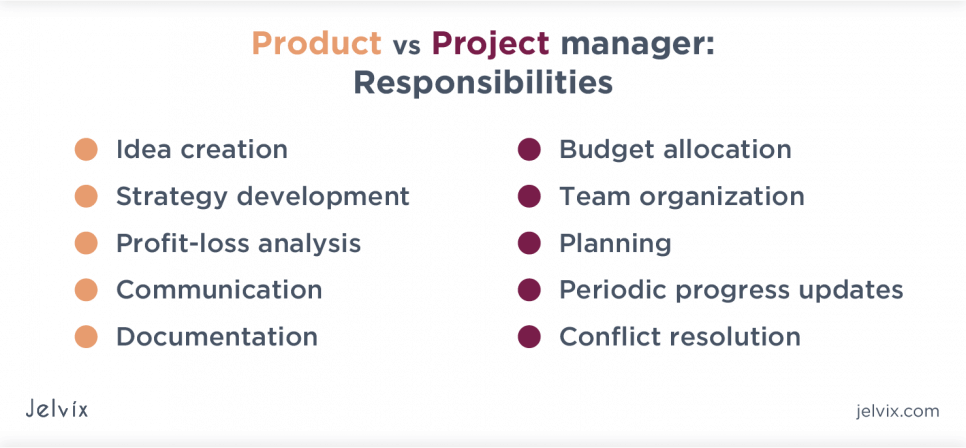 Project Management vs Product Management: Skills Needed for Success
Becoming a project or product manager in a highly-placed company requires extensive training.
This training helps the individual acquire several skills that will ensure success.
Both project and product manager positions require impeccable leadership skills. A proper understanding of workplace dynamics and the chain of command is necessary for both roles. You must have the courage to make well-informed decisions with the ultimate goal in mind.
Also, both product and project management requires top-notch organizational skills. Since they are leadership roles, the managers' organizational skills reflect on the entire process.
In addition, outstanding research skills are necessary for product managers and project managers alike. A product manager should know how to analyze the competition and develop a profitable product initiative. Similarly, a project manager should identify the most cost-effective and time-saving strategies to achieve their goals.
However, the skills mentioned above are the only similarities between product managers and project managers skills-wise. The differences between these jobs lie in harnessing different skills too.
Product Managers Skills
Product managers need excellent communication skills to maintain a steady flow of ideas and information among departments. They should also understand how to send unambiguous messages to the project managers to avoid confusion.

Every product manager must have excellent innovative skills to generate industry-leading ideas.

With their excellent communication skills, product managers can also market the product. They liaise with sales and marketing teams to develop the most effective marketing strategies for the finished product.
Project Managers Skills
Project managers need extensive know-how in their field to curate the development process effectively. For example, a software product manager needs intricate coding skills to track goal alignment.

A project manager is responsible for delivering the project within a specified deadline. So, they should assess the project timeline and set time frames for every task.

Every PM must focus on delivering the ultimate quality. This skill helps them apply the right amount of pressure on their team members.

Challenges for Project and Product Managers
Determining the success rate of project and product managers can be a challenging task. Since both roles focus on tangible predetermined goals, the process is quantifiable.
Was the ultimate goal achieved? Did the final product meet expectations?
If the answer to both questions is affirmative, then project and product managers aced their tasks. Otherwise, the endeavor is considered a failure.
However, before assessing and condemning the efforts of both managers, a clear understanding of the challenges they face is necessary.
Here are the primary obstacles every product and the project manager must combat in a company.
Performance Tracking
Once the project is complete, the project manager's involvement ends. But until then, the project manager must track the progress of every team member. The performance of small teams is easier to track. But when managing a large team, it is easy to lose track of some team members.
The same goes for product managers on a broader scale. They can only determine if the projects are complete or not. Product managers can only influence the process by monitoring and applying pressure on the project managers. In essence, they can only monitor product performance in the market and document their findings.
To combat performance tracking challenges, every product and project manager should use tools (software and applications) to organize tasks. Some useful project and product management tools include:

Gantt Chart Sample
Budget Restrictions
A product manager can come up with a world-class idea but struggle to convince the stakeholders (upper management) to allocate the needed funds. These gridlocks in decision-making is often a result of cancerous internal politics.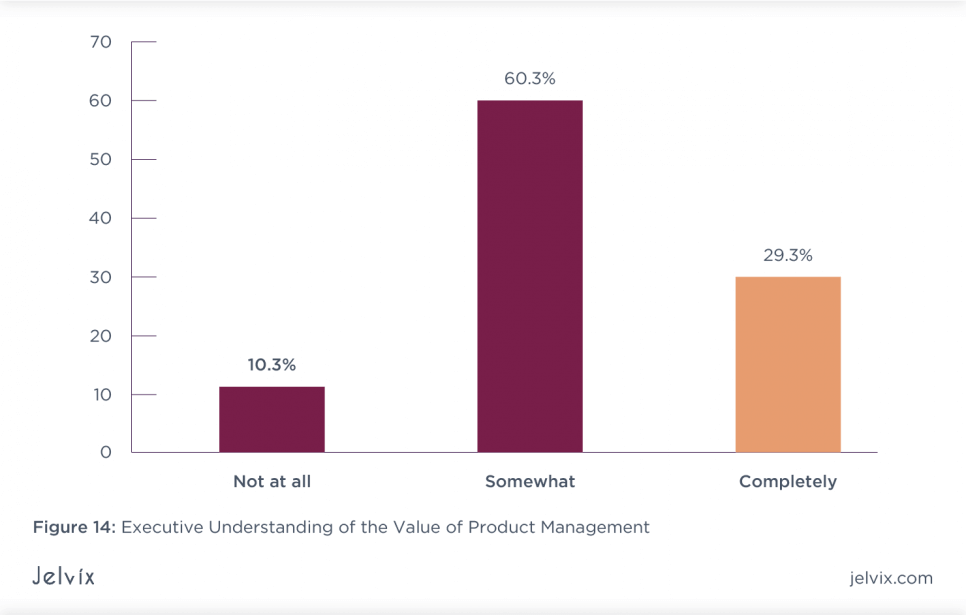 Graphical representation of Executive understanding of products. Image from 280Group.com
And without financial backing, the product manager has to trim away the excesses to accommodate the budget. Consequently, these budget restrictions affect the quality of the final product.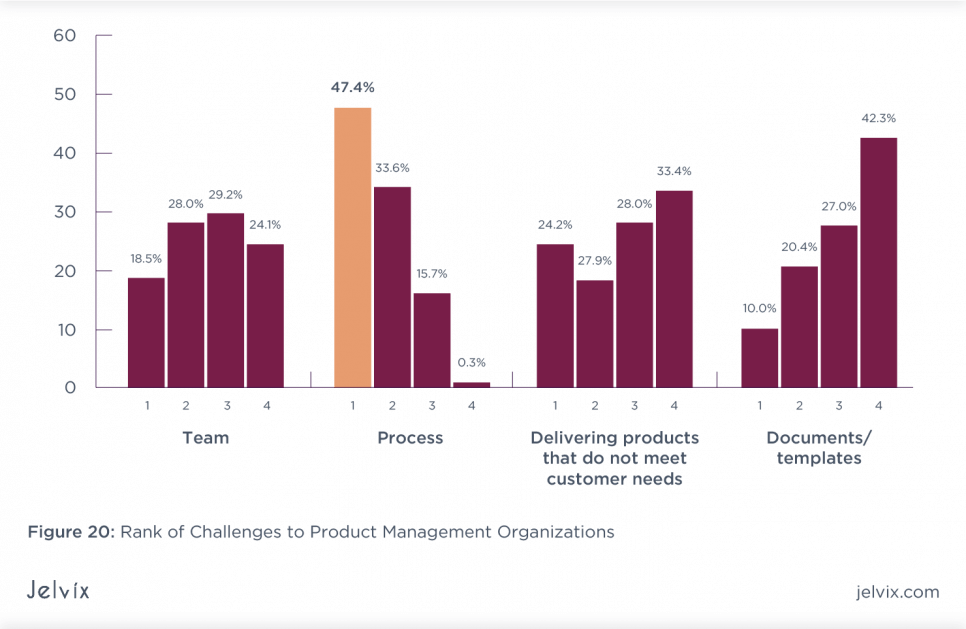 Graphical representation of challenges faced by product managers. Image from 280Group.com
Likewise, project managers have to collaborate with product managers to elaborate on the most cost-effective strategies. For example, the project manager on a software project can assign sprints to optimize the working hours needed to complete the project.
Integration
Getting the team members to participate actively in product creation can be a hard nut to crack. As a product or project manager, you want every member to bring their input into the creative process. So, you should focus on acquiring team collaboration software like Atlassian (JIRA, Trello), Slack, etc. These tools help to centralize information and encourage project participants to brainstorm with their peers.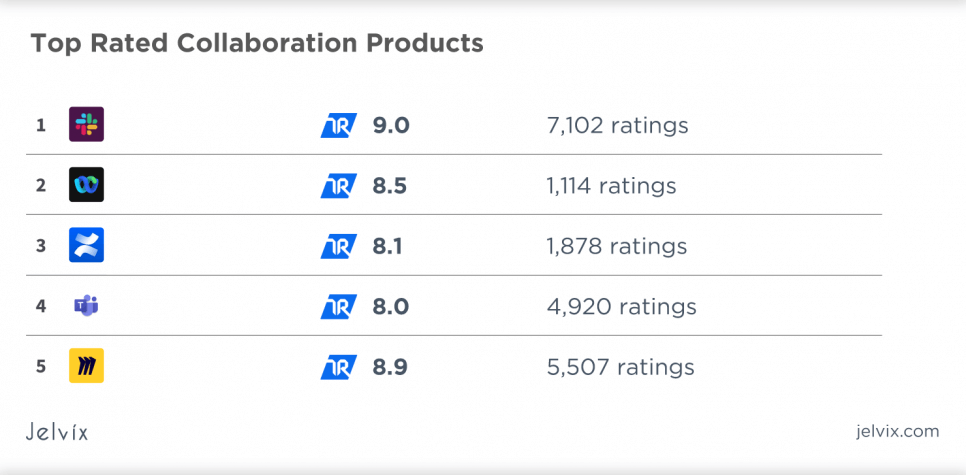 Is There Any Overlap Between Product and Project Managers?
As the line blurs when it comes to product manager vs project manager tasks, noticeable points of overlap start to appear directly during the management process. Companies working on low-budget products often hire one person to be both product and project managers.
Furthermore, most soft skills required for both roles intersect, including time management and organizational skills. So, it is no surprise that some companies hire expert product managers and assign them the role of project managers.
However, this approach to managing a project will fail woefully in large companies, especially tech corporations. In some cases, the product manager's report might conflict with the project manager's version, leading to conflict and decreased productivity. Therefore, separating both roles is vital for clarity and transparency.
Nevertheless, here are some overlapping aspects of product and project manager roles.
Time management
Both roles require a proper understanding of schedules and time frames. Product and project managers are effective only if they can abide by the company's initial rollout plan while staying within the outlined budget.
Customer Relation
While comparing project vs product manager in terms of customer relation, both are conversant with customer needs and concerns. Understanding the customer base helps to create a product tailored to a specific niche. Although product managers communicate more with the clients, project managers can also reach out to customers. In essence, this communication channel helps to develop a user-friendly product.
Sales and Marketing
Both product managers and project managers need an in-depth understanding of the market, albeit to varying degrees. The product manager needs to communicate their ideas to the marketing team to kickstart the outreach campaign.
On the other hand, the project manager needs to understand the its main selling points and factor them into the development process.
Product Improvement
Both product and project managers should understand the rapidly-changing economic landscape to adjust their strategies. For example, in software development, the project management system remains flexible and responsive to the tech industry changes.
Implementation of Ideas
The implementation of ideas should be the product or project manager's forte. This skill helps them to research and allocate resources to achieve the primary objective.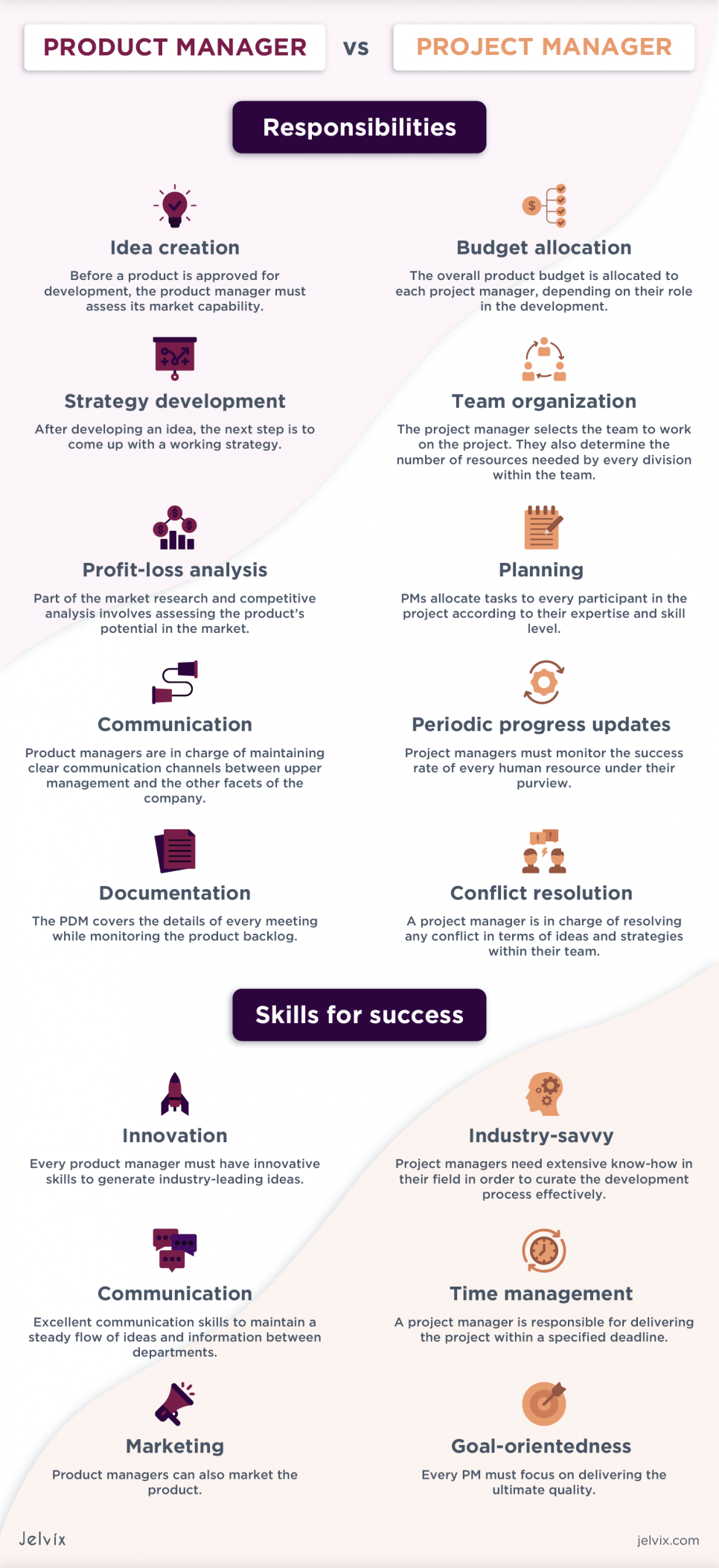 Conclusion
The roles of product managers and project managers are essential and different in every company. While startups might function with an individual juggling both roles, larger corporations will struggle to keep up. So, one needs to separate the roles — the product manager controls the product, while the project manager curates teams and service-oriented projects.
Furthermore, you must look for concrete qualities when searching for a product manager. The same principle applies to the process of recruiting a project manager. These skills will help them perform their jobs with aplomb. And even if the roles overlap, you need to separate the responsibilities.
James Baxter is professional essay writer, ghostwriter and blogger, who loves sharing his experience and knowledge with readers. He is especially interested in marketing, blogging and IT. James is always happy to visit different places and meet new people there.