A chatbot is an automated assistant used for text messages exchange. A chatbot analyses user's messages and responds with appropriate answer or action. In this article, we decided to discuss how to develop a chatbot. In fact, chatbots are far from being a novelty and they are popular because of a number of aspects:
people widely use text messages and applications for personal communication and business;
due to AI, chatbots become increasingly human-like and improve the quality of their responses with self-learning;
modern chatbots can also respond with images, videos, links and so on.
A good chatbot doesn't need to be multifunctional as usually it is created for a certain purpose. So, let us learn how to build a chatbot!
How to build a chatbot: what is it and why is it necessary?
Chatbots can be online 24/7 and are able to replace a number of different services in an enterprise.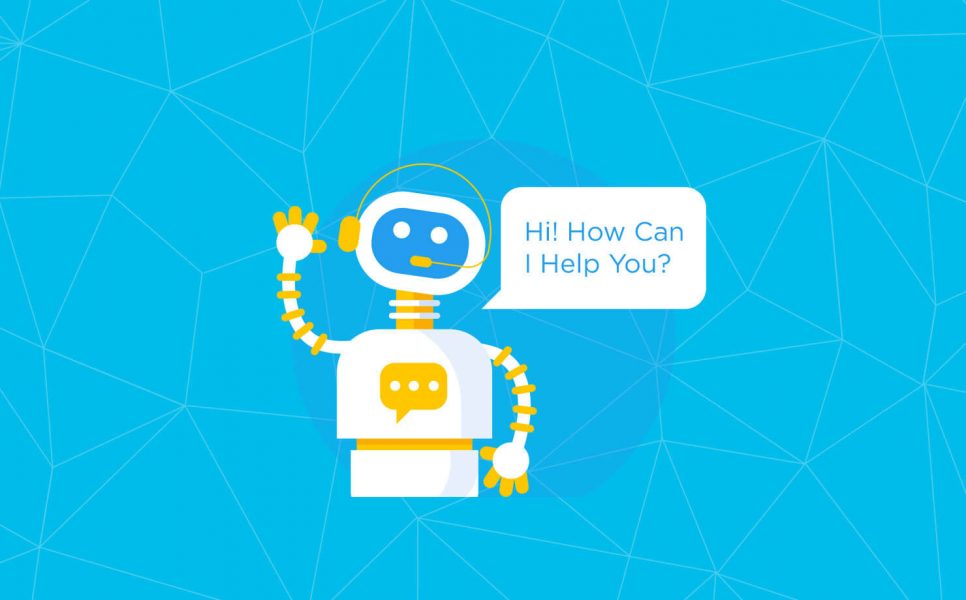 It may seem that everything chatbots do can be done with a number of other applications but, according to research, people are no longer eager to install new applications. Therefore, in order not to lose the audience, it is easier to build a chatbot for business.
How can your customers benefit from a chatbot?
In spite of the fact that bots have not yet reached the stage when they can imitate real people behavior absolutely, they already can significantly improve your business.
The popularity of various messengers is growing daily, especially in comparison with social media apps. Using a chatbot in mobile messengers you can:
help a client decide on the purchase;
deal with customer objections;
inform about products, their cost, sales and offer discounts;
establish communication with clients;
collect the feedback;
provide delivery tracking.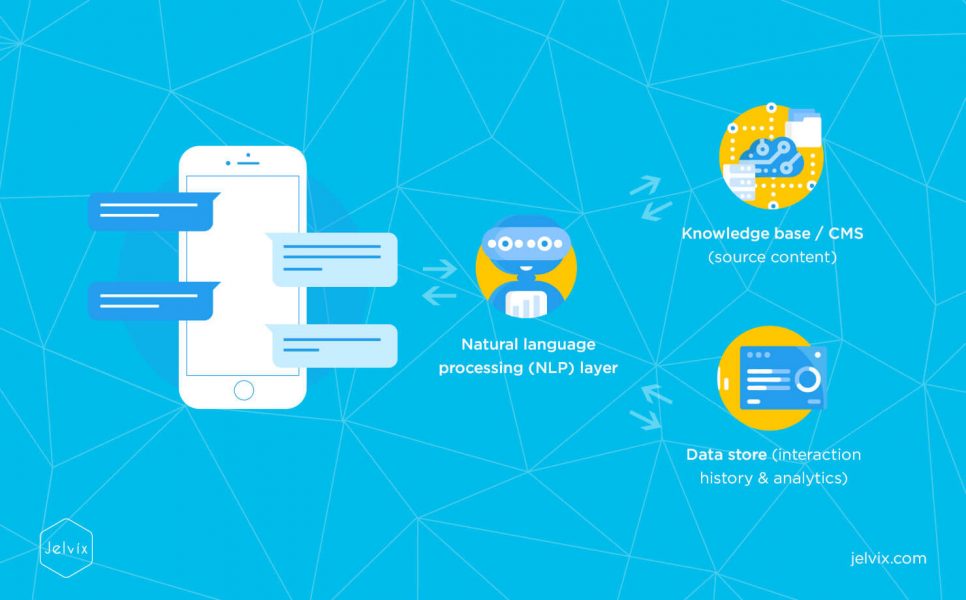 How to build a chatbot: approaches
At first, select a messaging app to connect your chatbot to. There are two major approaches to chatbot development – building from scratch or choosing chatbot development platforms.
Chatbot development from scratch
The important point in this case is the webhook binding. Webhook is the type of script that provides requests transition from the messenger platform to the chatbot (event subscription). Its aim is to notify about all the chat actions including messages, button clicks, etc. To work with webhook with all the popular messengers, you need the SSL certificate published by a rightful authority. Also, you should generate a token used for requests to the messenger API.
Discussing how to build a chatbot, we should note that in most cases, such programming languages as Node.js and PHP are used. Anyway, it is up to developer which language to choose, as Python and Java also suit such apps well. On this stage, the module for the chatbot itself is built.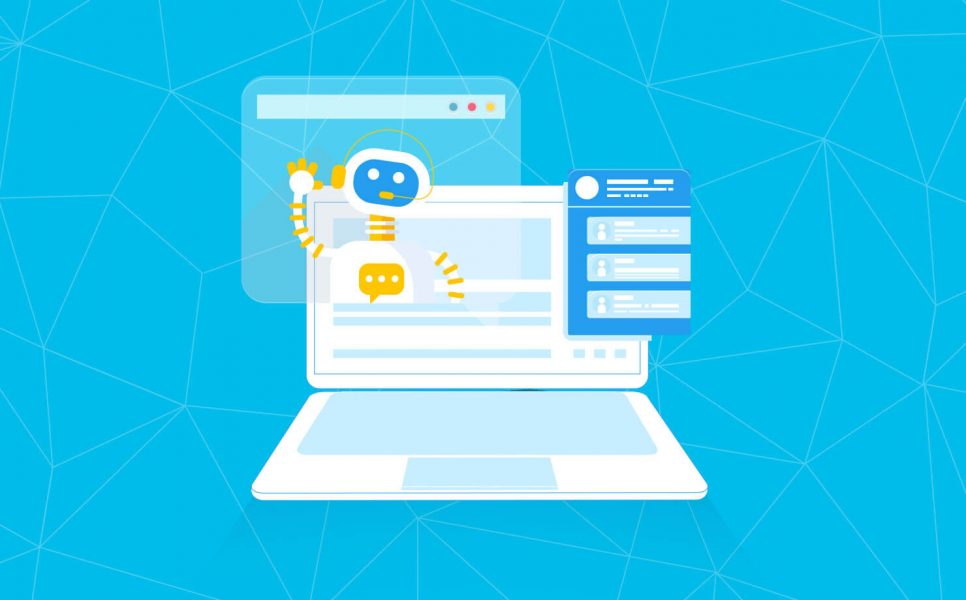 As soon as the tool is created, it must be bound with the webhook. The next step is to provide the event subscriptions for the application. Consider that it is not mandatory as some messengers offer an automatic subscription to all events.
Message exchange principles
When some kind of event occurs, webhook generates a POST request in JSON format that contains all the required information. This includes such data as the message receival time, its text, the ID of a user, and so on.
Chatbot processes the request and selects the appropriate response. As soon as it is chosen, the chatbot connects to the messenger API. It specifies the access token, the ID of the user and what kinds of content must be sent. Data is sent through the POST request in JSON format, which structure is determined by the platform requirements and the type of message.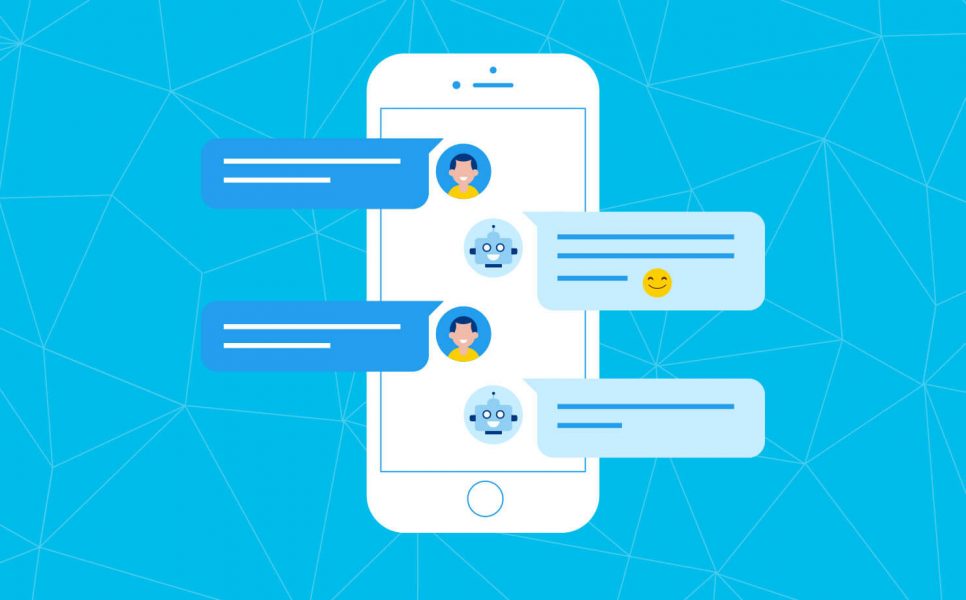 Chatbot approval
Next, the chatbot must be approved by the messenger administration. For instance:
Viber requires submitting the bot publication form;
Skype requires the chatbot to be registered on the app website. Until the approval, bot can be tested with up to 100 people using a provided invite link;
Telegram requests no specific publishing procedure and allows connecting the chatbot immediately.
AI routines
To make your chatbot smart and responsive, you can additionally integrate it with AI-based service, such as IBM Watson Conversation, Dialogflow, wit.ai, Microsoft LUIS. They will help you make your bot's responses more human-like and contextual. The important benefit is that they can be integrated with any kind of bots.
Chatbot development platforms
Using specialized services like Motion.ai, Manychat, Chatfuel, Botsify, FlowXO, you can create custom chatbots even if you're a novice in programming.However, such platforms can limit you in the messenger choice. For example, a great number of these solutions do not cooperate with Viber while there is not a single issue when you choose the Facebook Messenger.
Using the platform, don't worry about the development of the chatbot's server part. The only thing you should do is to create the necessary interaction course using the given constructor. Also, you can create some messages and buttons. Some platforms even allow implementing a keyword-based action list.
Of course, it is easy to use a special platform to make a chatbot for your startup but you should clearly understand that it may not go well. The best choice is to hire a team of developers that will help you make a great chatbot. In such case, you can be sure that your bot will work well and will be useful for your clients.