Modern cryptocurrency mining has become more difficult and even illegal in some countries. That's why experts refer to other ways of earning money off the digital currency business. In this matter, you can quite profitably develop a cryptocurrency exchange platform.
People all around the world use such platforms for transactions. Usually, they prefer to keep money in bitcoin or other virtual currency, waiting for it to hit higher exchange rates. For example, Bitcoin's circulation rate reached 16 million last year. However, there are still very few physical places for withdrawing it. The situation with digital ones is quite better.
So it is high time to build your own Bitcoin exchange website. You can already start offering profitable digital exchange among the eager crypto community. We will tell you how to start a cryptocurrency exchange business and make it successful.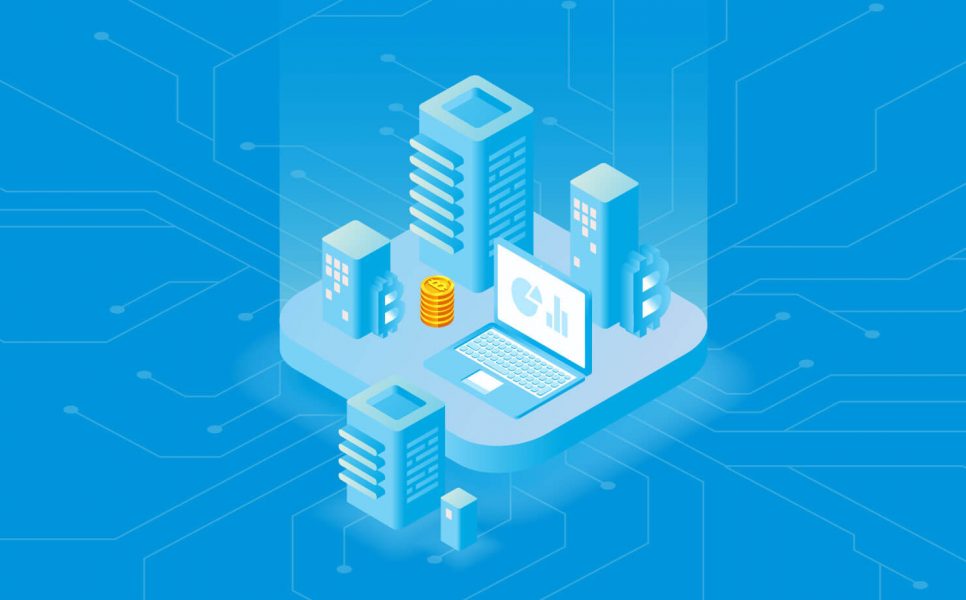 What is a cryptocurrency exchange?
A cryptocurrency exchange is a process of exchanging virtual currency for other assets like different digital currency tokens or fiat money. It is extremely popular nowadays and numerous companies/entrepreneurs run crypto trades. Not even the threat of a ban by the European Union can shake Bitcoin or cryptos' positions that much.
On the Bitcoin exchange website, a registered user may buy and sell digital money, track its exchange rates (as they vary differently from time to time), and store some of his or her own crypto assets. Such sites usually pay most of the attention to their level of security and payment facilities. However, an experienced user should regard the exchange rate they propose.
Learn more from the following infographic: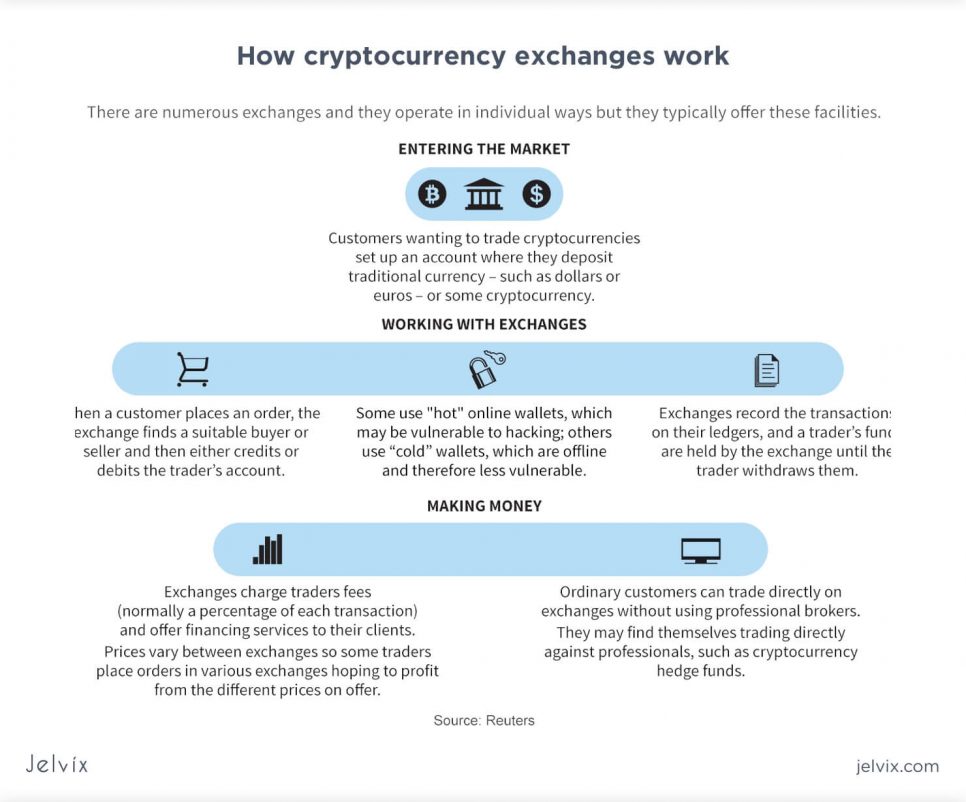 How the exchange is different from the market?
Cryptocurrency markets are meant for people with crypto at hand to interact with other keen crypto traders and trade it right on the platform. That is a principal difference from a crypto exchange where you simply get an ability to exchange your particular type of crypto for another type of coins, interacting directly with a single service provider (not with other traders).
From the user perspective, exchanges are far more reliable in terms of exchange rates stability due to their centralized servicing nature. This aspect has both its pros (exchanges are scam-free) and cons (owners of exchanges solely decide which rates to assign and could make them unreasonable).
On the other hand, prices in exchanges are, usually, based on the situation in common, most popular markets. All in all, on the exchange, you cannot pick the most fitting pricing option, you can only adhere to the single set tariff.
Types of exchanges
We can define two major types of crypto exchanges:
Offline. These provide an efficient way to withdraw your crypto in the equivalent of real money (dollars or Euro, for instance). For that, a user submits to the exchange website. Sometime later, they can get their cash in the physical outlet of the service or bank. Such exchanges are currently few, as they aren't too popular among users;
Online. Exchanges that operate online are full-blown digital commerce platforms that allow you to buy or sell crypto by particular rates on the web. These are, basically, the most typical exchanges where, apart from fiat currency, you can exchange Bitcoin, Ethereum, and other altcoins.
How to build your own cryptocurrency exchange website
Cryptocurrency exchange website development may become a challenge. However, you wouldn't need a fortune and brilliant technical knowledge to do that. We have prepared some basic tips for you on how to run this process smoothly and gain profit.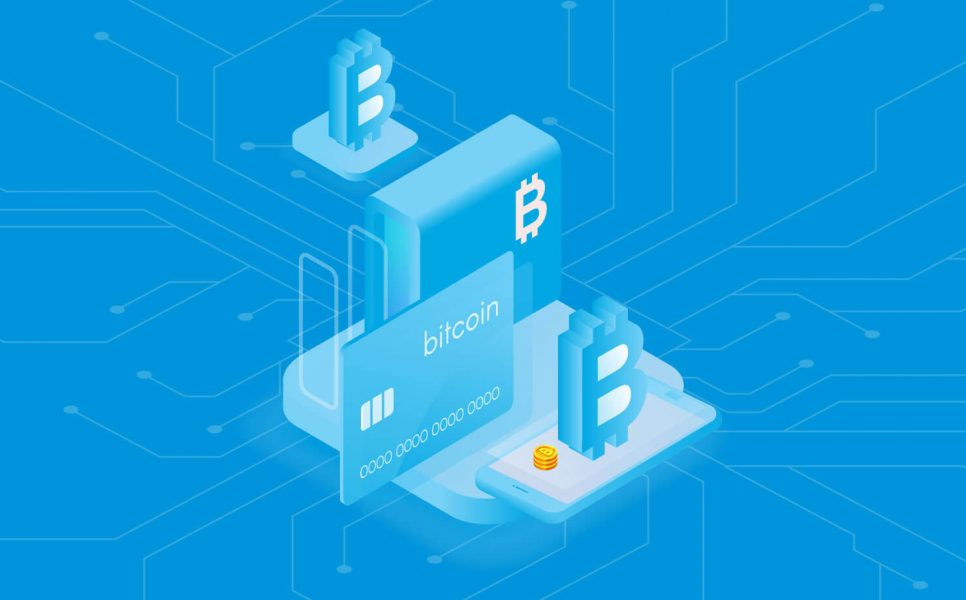 Define your target audience
Consider how wide your TA reach should be – you may be restricted by your country and its jurisdiction, but it's a completely different case when you're planning to globalize your business from the get-go. In the latter situation, you'll need to take care of all the necessary international licenses and permissions according to locations where you plan to present your exchange business. Either way, you'll need an assistance of a lawyer with experience of handling international laws of exchange.
Establish a partnership with a reliable bank
To operate fiat money, you will inevitably deal with a bank or payment provider. So it is very important to choose a reliable bank with a sufficient number of online facilities, partner-friendly conditions, and more or less substantial exchange rates. It is better to establish your connections in the countries where cryptocurrency is adopted as a regular means of payment, such as the USA or Scandinavian countries.
Pay attention to the software
Today's technological market is fully ready for adventurous entrepreneurs aspiring to launch their own digital currency exchange startups. That is why it may offer you a starting software package. Such websites as BTCTrader or Alphapoint can offer you a ready-made exchange solution.
Apart from a web exchange solution, be sure do not forget about the additional mobile app development, as it may increase your revenues significantly. However, it may be a good idea to resort to the customized software pack you prefer for creating a convenient brand new exchange facilities.
Build the best exchange architecture
A basic architecture solution for the cryptocurrency exchange website will include the four necessary steps:
Trading engine. Without this core part, the whole mechanism cannot work. A trading engine should have unhindered access to the order book, match all the purchasing and selling orders, process transactions and calculate balances.
Frontend. Your UI ought to be fully configured for quick and smooth trading and transaction processes. Try to make it intuitive and user-friendly for your clients to find their accounts, see all the significant changes of the exchange rates as soon as possible, deposit crypto or fiat money, and place any orders.
The wallet. The electronic wallets for the digital currencies you provide on your website should enable a very quick and easy launching, yet secure operations of withdrawal of your virtual money and converting them to the fiat currency.
Admin panel. This powerful dashboard is ought to help the administrator run the trading operations as well as verifying processes, create liquidity, and provide helpful and professional customer support.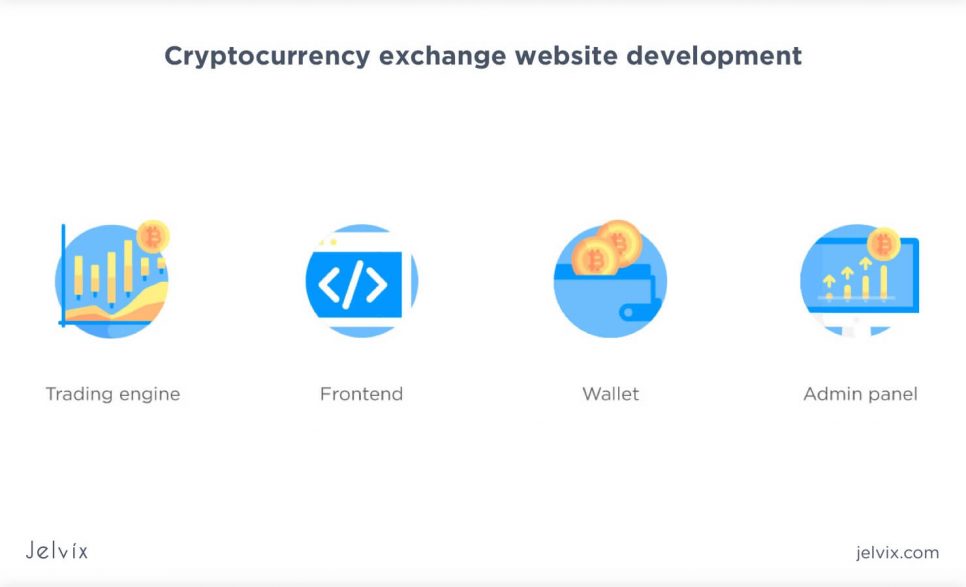 Ensure the corresponding level of security
Digital money is all about being truly protected and secure. We would advise you to commit to that principle, as it was estimated that almost half of all the cryptocurrency exchange businesses have closed because of being hacked.
Make sure your website is an absolutely safe base for all the transactions, ICO, and money withdrawals that you will hold. The same must be applied to your clients' sensitive personal information, as it must be protected much severely these days than it used to be.
Take care of transparency & security
Practically all services operating with currencies should adhere to the Know Your Customer (KYC) policies, which imply checking passport or some other ID data in order to confirm the client personality. The main goal of following such policies is to exclude scamming possibilities in the exchange network.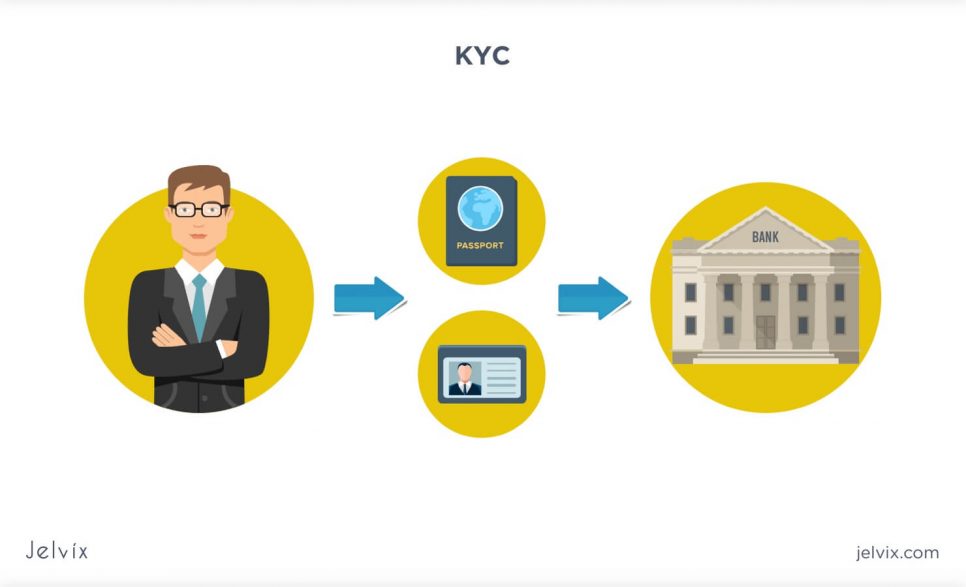 Think about cryptocurrency choice
Any exchange website must support as many significant crypto and fiat currencies as possible. In such a way the developers ensure a broader client audience and quick international expansion.
However, a necessary manual integration of every currency you support may become a challenge, that is why it would be impossible to launch an exchange service with numerous digital currencies. So you will need to run profound research to analyze your target market and see what currencies would be the best choice for your startup. Apart from popular Bitcoin and Ethereum, you should also take into regard Litecoin, Ripple, and some others.
Provide liquidity
At the moment of launching your exchange business, you should artificially model demand for your service. You can do that in two ways:
establish activity by buying and selling crypto using profiles you also manually create;
connect to the network of other exchanges to acquire liquidity of all services that are already connected to it.
Organize good customer support
After the launch of the platform, you should hire at least a couple of employees that would take care of support. It's crucial to provide utter accessibility of the support services – i.e., the support employees should react fast and help with the required competency.
How does the cryptocurrency exchange launch happen from a business perspective?
In the context of handling a to-be-established crypto exchange as a future business owner, formally, you should complete the following three global stages.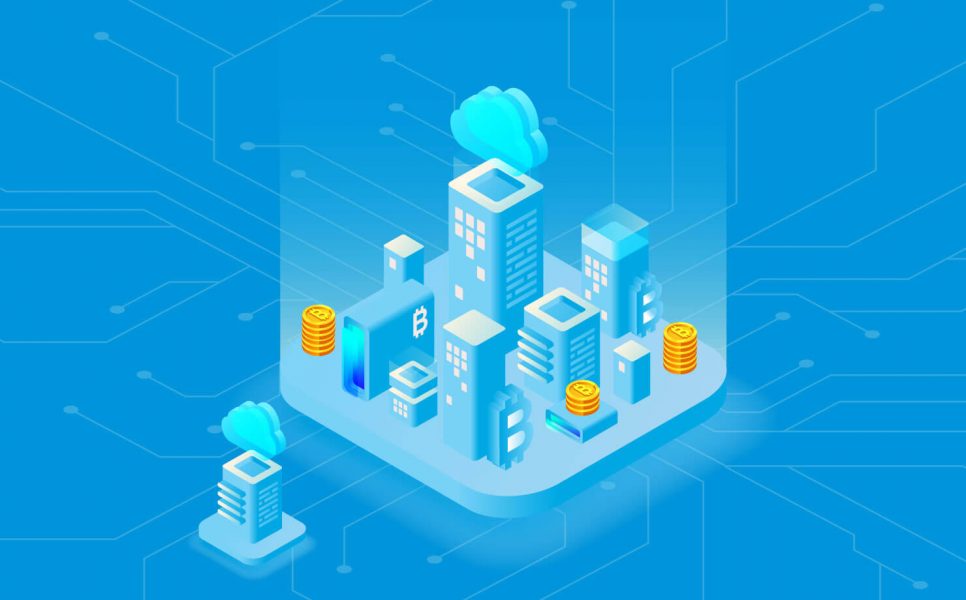 Budget calculation
For starters, you should consider how much your whole project will cost. Thus, the most cost-intensive aspects include engineering, configuring, and supporting an exchange website. As an option, you can go by some readymade template, adapting it to your own needs. This will cost you $500-1,000. Sure thing that the customized resource will cost more. Also, don't forget about SEO and promotion expenses that may reach a couple of thousand dollars.
Finally, you will need to purchase a certain amount of crypto and fiat money so that you have what to exchange in the first place. As a rule, a minimum initial cash volume should start with 20,000 USD.
Making-up of documents
In certain countries, the activity of online exchanges isn't regulated by the law at all, so they can work without documentation and don't break any laws at that. Nonetheless, if you make your business all-around legal from the get-go, you'll minimize future risks related to registering your business in 'not-so-business-friendly' locations.
You can either provide services according to the perpetual loan-based deal with clients, register a private establishment with a physical entity as its head or purchase a Japanese license.
Launching an online platform
The final stage before launching your business will be the technical launch of your online platform. First of all, you should pick a hosting service. It should be adapted to further scaling, so don't try to save on the choice of your future provider. In terms of the platform itself, you can either buy a readymade template or order a custom solution from a specialized developer.
In any case, you'll need someone to write a basic script for your software. You can save on that as well, however, if you browse GitHub or other similar forums where many readymade scripts with open source code are available to employ.
Read also: How to Create a New Cryptocurrency
Launching a crypto exchange: where to see examples?
All in all, a business of trading and exchanging crypto assets is practically guaranteed to be successful if its owner has enough patience along with sufficient budget. If you have both, however, we'd still recommend paying attention to the success of such leaders in the niche, as Binance.com or Poloniex.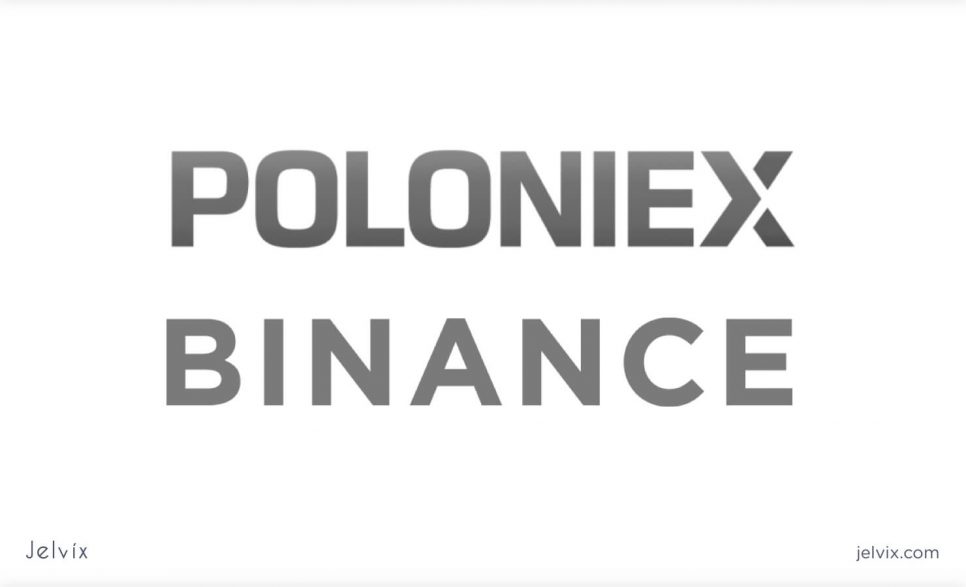 Thus, Binance is among relatively young platforms focused on operations with cryptocurrency, which was introduced to the market in 2017. The exchange is owned by Binance Limited – a company registered in China that operates according to the local jurisdiction. Up to date, it is considered among the leading players in the field by the daily-average volume of trades.
It also offers quite low commissions, high performance, an ability to use professional trading tools for expanded technical market analysis, and to withdraw up to 100 BTC per day.
As for Poloniex, it's been operating since 2014 and is owned by Poloniex, Inc. registered in the USA. The company holds the leading position by the volume of Ethereum sales, attracting a colossal audience of users to the resource. Almost 30,000 users are constantly online. The platform provides the support of numerous types of cryptos, over 60 all in all.
Looking at these two powerhouses, we can see that if you want to be as successful in the field, impeccable UX, wide crypto support, and user security guarantees are necessary factors.
How much does it cost to create your exchange website?
Regarding various challenges that you need to overcome while building your own cryptocurrency exchange facilities, it cannot but be a costly process. However, with a smart attitude and much of entrepreneurial spirit, you will be able to launch your startup with a very reasonable pricing policy.
Regardless of your choice of software, your perfect team should include project manager (unless you don't want to take this position by your own), platform developer, QA engineer, experienced web designer, and a UI developer. The cost of their services will vary significantly depending on several factors. The most important here is probably your team's country of location.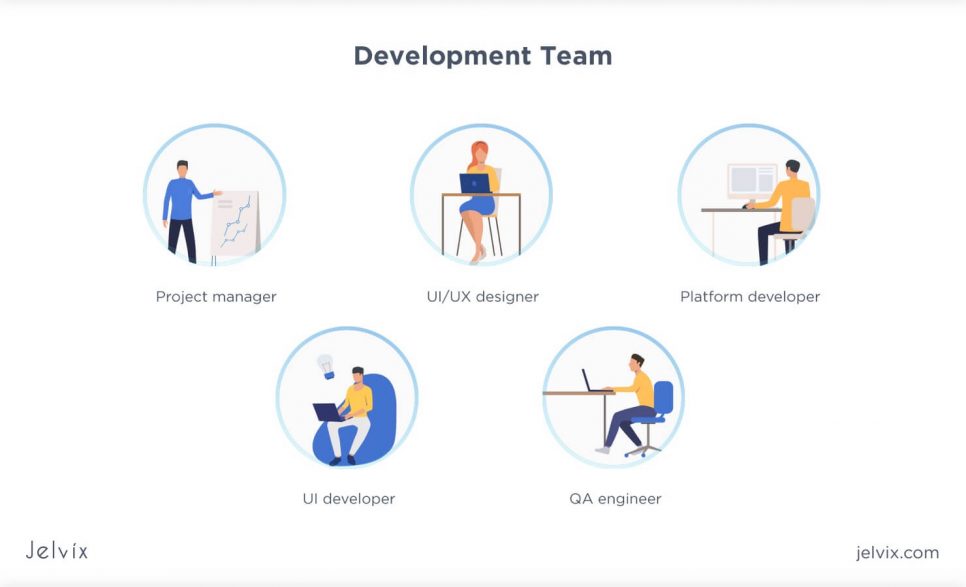 Unless you are ready to spend a small fortune on your new project, you will need to find a perfect balance between price and experience. Anyway, the starting price for a simple cryptocurrency exchange website from a scratch would be no less than $25,000, if you refer to the specialists from Eastern Europe. If you decide to build your site with experts from the US or Western Europe, be ready to pay much more – up to $400,000.
3 most frequently asked questions on crypto development
Will the created solution be secure enough?
You future solution will be ultimately secure if you:
use biometric data of users for authentication;
employ artificial intelligence for detecting suspicious activity during transactions;
pick a platform based on blockchain.
The involvement of blockchain alone will guarantee an advanced level of data protection due to its basic distributed ledger technology.
Will the created solution perform fast enough?
In the case of bitcoin, the pass-through capacity is 7 transactions per second, and it's 20 transactions per second for ether. If the number of operations is exceeded, the queue is formed. This, in turn, leads to increased fees per transaction. The higher the queue priority is, the higher the fee sum. Fortunately, you can solve this issue in a bunch of ways:
regulate the size of a block according to the exchange load;
employ PoS protocol;
choose centralized blockchain over the decentralized one.
Will my exchange be legal enough on the US territory?
In the United States, any activity related to cryptocurrency employment is considered legal (if we take ICO out of context). That's why your business, being registered in the USA, will be taxed according to the following regulations:
being stored for up to a year and gradually growing in price, the crypto will be taxed 10%-37%;
being stored for over a year and gradually growing in price, it will be taxed 24%.
Conclusions
In this article, we shared with you our opinion on how to start a cryptocurrency exchange. We hope that you will feel inspired by our tips and launch your own website with perfect conditions for the traders. If you want some more help from the professionals, our experienced and friendly team is always ready to grant your wishes.
In particular, we specialize in developing everything related to crypto, so you can be assured that the provided solution will be created according to the most advanced current methods and trends in the field.
We also provide consulting services on the creation of your own business in the field of cryptocurrency. Contact our business experts for the cooperative development of a truly efficient business plan if you wish to succeed.