The Ukraine Reform Conference 2019 in Toronto had an interactive format for the first time in several years of its existence. In addition to high-level speakers and panel discussions, guests of the event were able to learn more about business and investment opportunities in Ukraine and the products of creative industries at the unique Ukraine House platform.
Within the Ukraine House Toronto on 3-4th of July, Jelvix was amongst the best IT and technology companies to represent Ukraine's latest achievements and dynamic innovations in the market.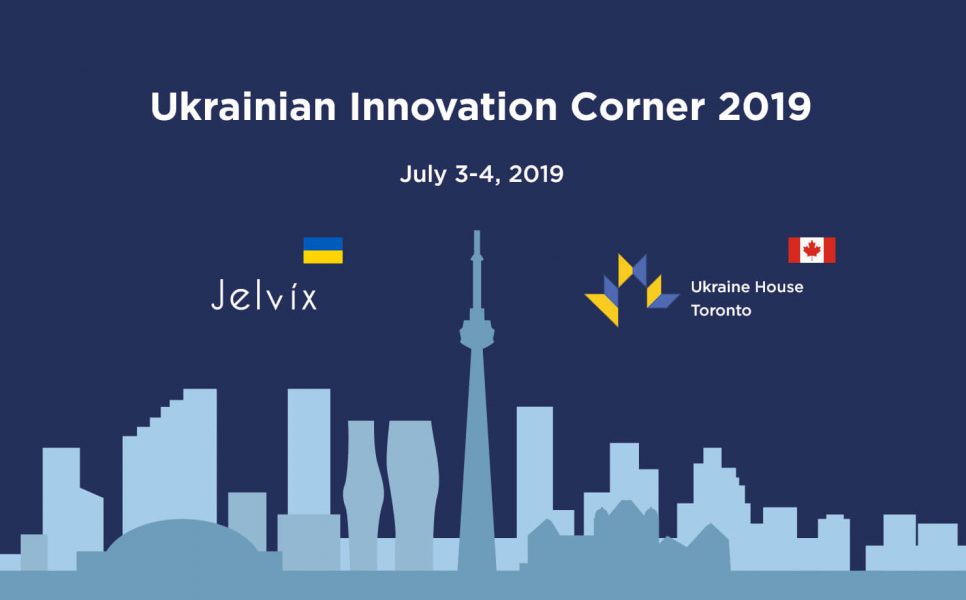 Ukraine House Toronto is а unique platform supported by CUTIS project and the Canada-Ukraine Chamber of Commerce (CUCC) helping the government and businesses represent the country on the international arena, as one of the world's innovations leaders.
The CUTIS project implements U CAN EXPORT Support Program in five priority sectors: clothing, footwear, furniture, confectionery, and IT services.
Engaging Ukrainian market leaders to share their technological progress, seven leading Ukrainian ICT and hi-tech companies brought their new products and services to present to the guests of Ukraine House Toronto.
Innovation corner at Ukraine House Toronto proved that it's not empty words. Jelvix was happy to demonstrate the current developments of the domestic IT industry to the world community.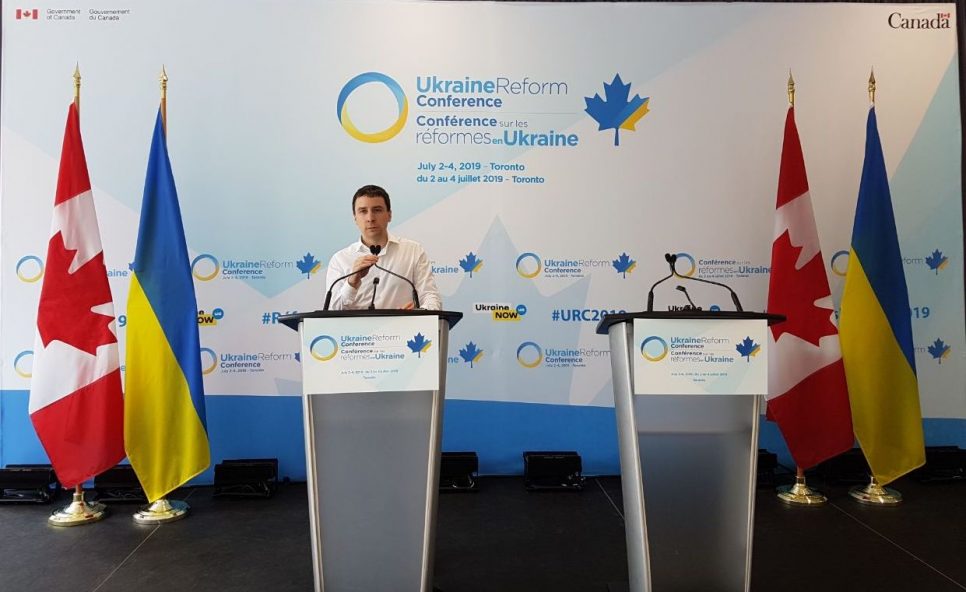 On July 3rd, Jelvix CEO Oleksandr Andrieiev had a presentation session to introduce Jelvix company to Canadian businesses to set connections with potential partners and clients. It was a big opportunity to share the history of the company from startup to enterprise level, talk about trends and innovations, show examples of valuable partnerships, and successful client product releases.
Oleksandr Andrieiev shared his thoughts on Jelvix experience in digital product innovation, and total business transformation with the latest technologies like Blockchain, Data Science, IoT, and others. Jelvix uses automation, robotics, cloud computing, analytics, and other new technologies to help the customers adapt to the digital world. Along with providing a complete service, Jelvix develops its own product for an inventory of assets for medium and large businesses.
The Innovation Corner gives the unique opportunity to find a reliable potential partner, set connections, and discover the Ukrainian IT market in Cleantech, Ed-Tech, and cybersecurity fields.
Need a qualified team of developers?
Unlock new business opportunities with the first-rate dedicated development team.
Get in touch
Get in touch