Fitness mobile applications have changed the sports world forever. More and more people all over the globe begin to take care of their health due to exactly this type of software. Sports app development became a way to contribute to the IT-market and make our generation healthier at the same time. Let's figure out what are these software products, how to develop a successful one, and answer the question – how much does it cost to make a fitness app.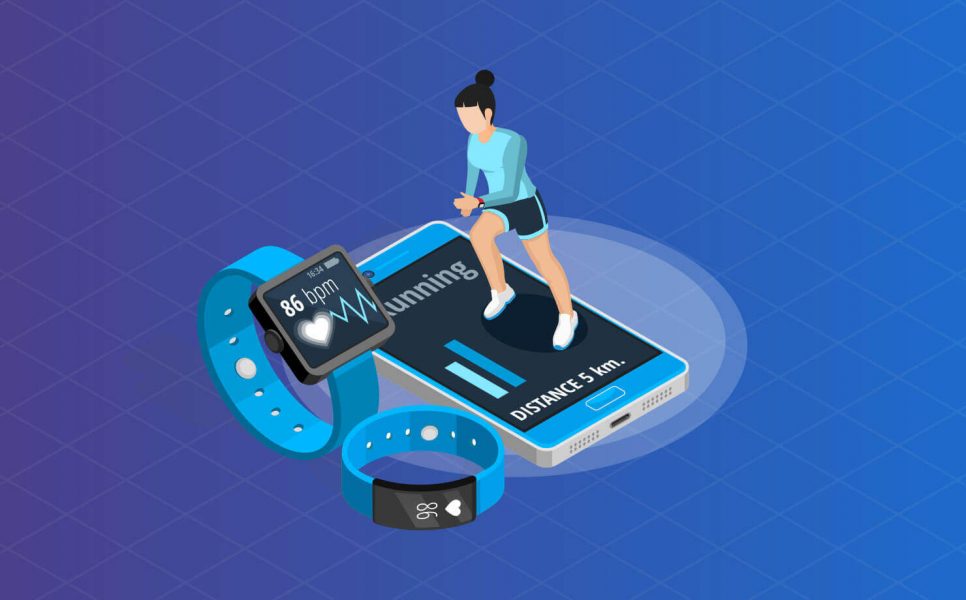 Sports and fitness app development: where to begin
Like any other software construction process, fitness app development requires some fundamental knowledge to reach successful results. Let's discover the main sports app types and their specifics.
Activity Trackers
Activity tracking applications are popular among people who are – or, at least, who want to be – active and lead a healthy way of life at all times. These apps trace your movements, your sleep, your leisure – pretty much all your physical activity. Then, it analyzes the data and shows your daily, weekly or monthly results. Here's what these apps usually display:
Total steps you've taken. Many people are genuinely curious about the distances they walk, run or cycle day to day;
How many stairs you've climbed. Some applications encourage you to climb the stairs instead of using the elevator. To make you feel even more proud of yourself, they display how many stairs you've 'conquered' and the total impact on your body;
Sleep duration and quality. Everyone knows that good sleep is a core of a healthy lifestyle. Activity trackers monitor your sleeping experience and display your success in becoming better at having a good rest.
As you see, activity trackers have quite a set of data they accumulate, demonstrate and process, which is super useful when it comes to keeping your health in check.
Nutrition Apps
People that really care about their diet will feel the convenience of using this type of apps the most. Nutrition applications collect the info concerning the food you consume and help you eat healthier with individual tips and calculations.
These solutions usually feature a barcode scanner that simplifies the data input a lot. Just scan the food package and you are good to go! What makes nutrition apps even more helpful, they often have a shopping list feature that helps to create and follow the list of products for a healthy diet.
Health and fitness app development, especially for nutrition calculators, takes a lot of processing: from the barcode analysis to the calories and water balance calculation, keep this in mind.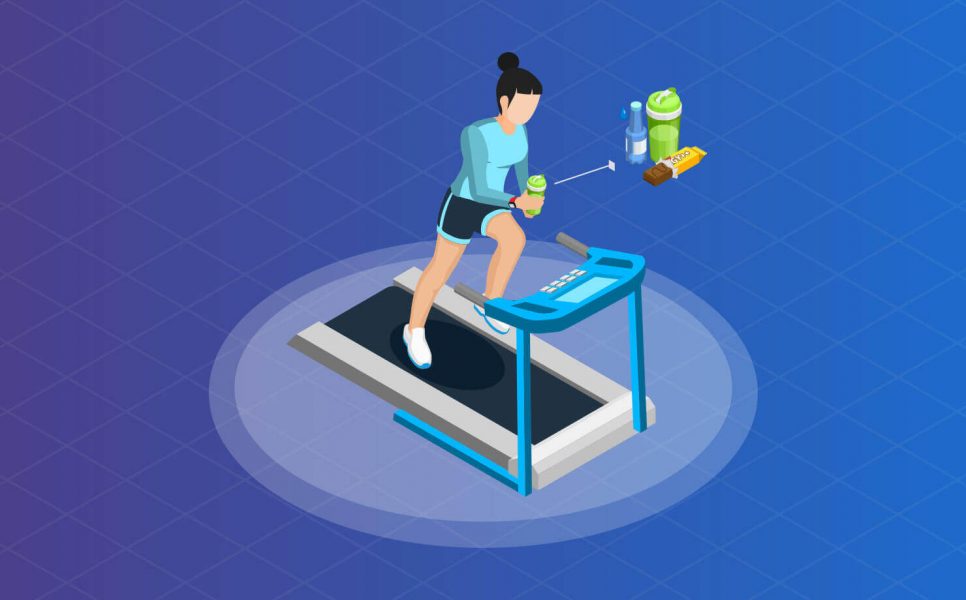 Intensive Workout/Exercise Apps
Going to the gym on a regular basis, but don't have a personal instructor? With workout applications, it's not a problem anymore. Exercise apps help you to organize your training and plan your workout in advance. They suggest you the training program depending on your current physical ability level.
Although exercise apps can't guarantee you the same results as the professional coach can, many people prefer them over paying extra money for their regular workouts.
What is more appealing to the majority is their accessibility. You can exercise literally everywhere you can bring your own smartphone. This is why fitness app development business will always be relevant.
Meditation and Yoga Apps
But let's not forget about yoga and meditative practices – these are also healthy exercises. Meditation and yoga mobile applications offer a variety of workouts for users of different levels. These sessions are long, which means that users will also be spending much time in those apps.
If you want to know how to develop a fitness app with decent retention rate – build a yoga and meditation application. Long sessions have a beneficial impact on user loyalty toward the brand and company in general.
Features all health and fitness app developers should consider
Let's consider the most useful parts of functionality your users will look for in a sports app. We highly recommend implementing as much of these features as possible:
Personal account. Users want to save and synchronize their data on all their devices. We believe that the account creation feature is mandatory;
Geolocation. Most activity trackers won't do well without the geolocation functionality. If you plan to track user movements, implement geolocation features;
IoT integration. The Internet of Things covers all the microcomputers, smart watches, and sports bands as well. If you plan to provide users with blood pressure level, pulse, and other similar data, you need to consider integrating your app – whether Android or iOS one – with the Internet of Things;
Goal setting. People strive to reach new goals and you can use this tendency. Let them set and complete tasks, let them feel the progress;
Social integration. Let's face it: an integral part of getting better is sharing your results with others. That's where social media integration comes in pretty handy. Let users become a community;
Notifications. Sports and fitness are about being assertive. Remind your customers how crucial the consistency in training is. Notifications are a great way to do it.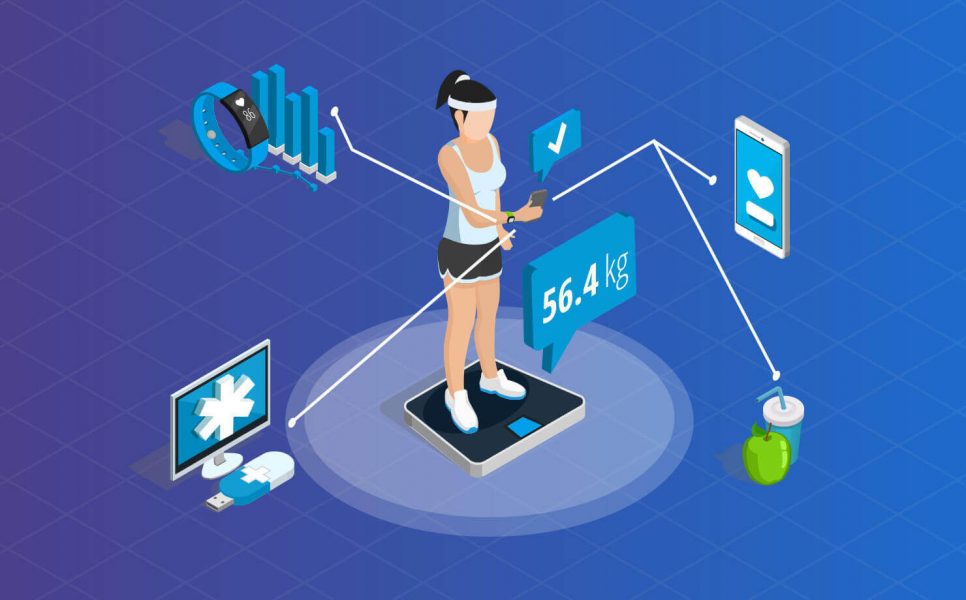 These application parts form a core of your app functionality. Choose and combine these features to achieve a truly decent user experience.
Developing a fitness app is a comprehensive task. There is no universal answer to the question 'how much does it cost to make a fitness app?'. It depends on whether you want to launch a startup and make the app like Fitbit or to lean more towards the Strava-like approach. Just remember that these applications are about making sports fresh and exciting for everyone.
Need a qualified team?
Own the dedicated development team of professionals exclusively for your project.
Get in touch
Get in touch