The communication is the most important process in any business. In many cases, the company requires some kind of personal communication with their customers. One of the popular ways of connecting to clients is using a chatbot. In the article, we will give an overview of what chatbots are, how they work, and how much does it cost to build a chatbot. As the way you approach your audience is an essential part of the process, this is what we are going to start with.
What are chatbots and how do they work?
The robotic communication is not something new. In fact, quite a few companies have been using chatbot development for many years. Some bots are intended to interact with the customers as a greeting procedure, while others are used to provide customer support. Depending on the way the chatbot was developed, it can have various levels of interactivity. Those go from simple reaction to certain keywords to more complex applications built with the help of Artificial Intelligence (AI).
The simpler bots are based on recognition of particular words and phrases and provide pre-set answers to the user. They are generally not able to "educate" themselves or provide solutions out of the programmed scope. These kinds of chatbots are mostly used for F.A.Q. or Knowledge base search. Even though the possibilities of these apps seem to be limited, they still need a good base of information to react properly to requests.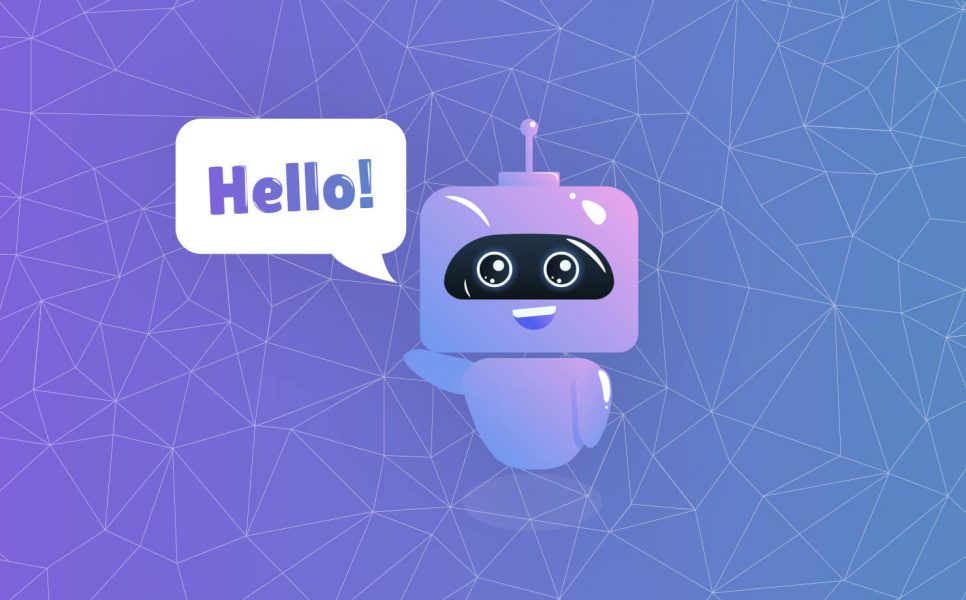 The chatbots based on AI are more intelligent and are able to learn from their interactions. They can accumulate and process information received and react appropriately. Some of the bots are also supplied with the voice option. So, the customer does not have to type anything, but can instead speak with the robot. This can be quite a useful feature for people with limited seeing abilities or those who are always on the go.
Factors to consider during the application development
Depending on the complexity and design of an application, a chatbot can contain various features. Those mainly depend on the purpose of the app but also on the field of usage, and the type of technology used. The cost to make a chatbot will also vary in accordance with the number of options and the software. We will look at this more precisely later.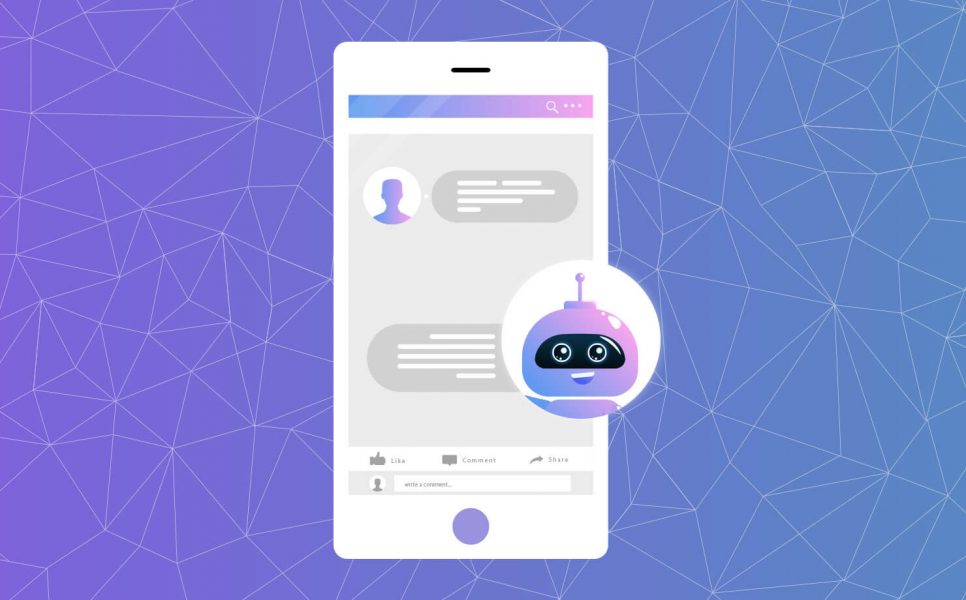 The main thing to consider is the purpose of the chatbot, what it is supposed to do and to which extent it should interact with the user. This will give you a list of features necessary for the app. Also, it will help you avoid overcrowding your application with too many options.
The chatbot should be friendly. Even though this is a machine-to-human communication, it will give a much better impression to the visitors. People will feel much better about the service if the communication is performed in a human-like way.
It should be simple and understandable. The application should not confuse the user. On the contrary, it should provide easy and understandable solutions. Perhaps, it's possible to include some buttons for navigation with the app.
Mobile applications with chatbots should be crafted for mobile operating systems. The development of those apps will differ from the development of the web app. If you need both, you will most likely need to separate chatbots with the same or similar set of features available.
What are the advantages and disadvantages of chatbots?
As any technology around, the chatbots have some positive and negative points. There are some really useful features they carry, however, some of the things still require improvement.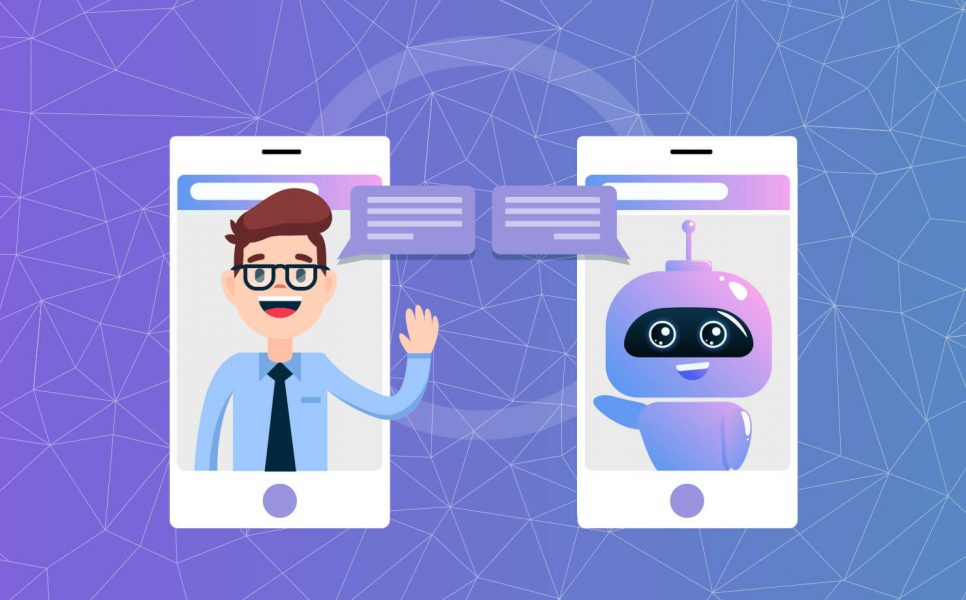 Pros
The application can provide real help for a company in dealing with routine and easy questions. If you have some questions that pop-up all the time, those can be programmed into the bot system. It will simply react to the set word combinations and provide an answer.
The chatbots are a good help for companies which are either overloaded with customer requests or don't have one yet. If your customer support is super busy, the robot system can help take some load off them. This will also reduce customer waiting time. On the other hand, if you have not hired a customer support team yet, or simply don't feel like you need one, a chatbot will provide some kind of communication to your customers.
It can help you establish your online presence outside of your working hours. If a client has a question in the middle of the night, and your business does not provide 24/7 customer support, a chatbot is a solution.
Cons
Not everybody really likes interactions with bots. Some people might even feel like they are stripped of the opportunity of talking to a live person. For this reason, it's good to have an opportunity of forwarding a user to a live operator if they decide so.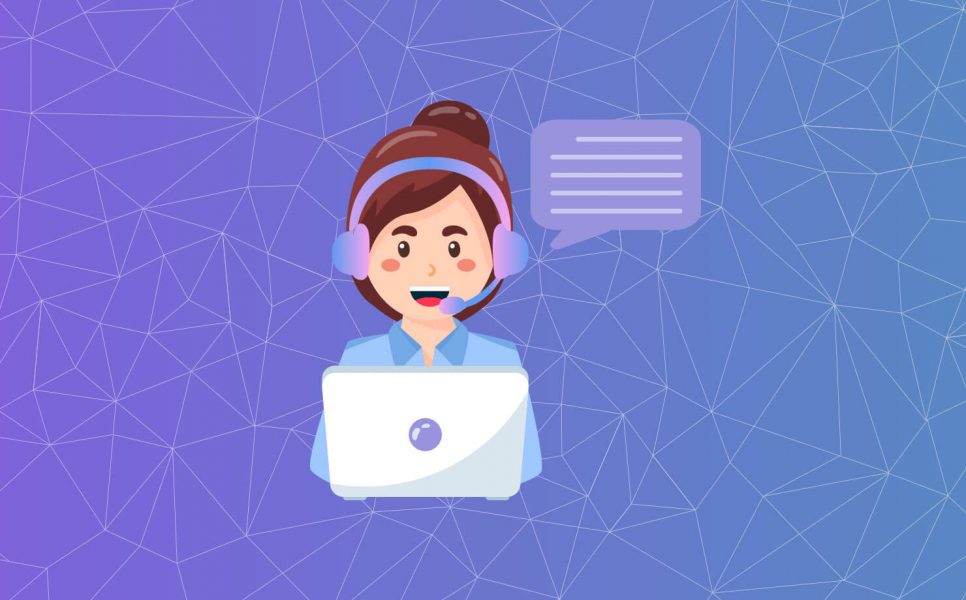 If you only have a chatbot available for contact, the experience might be limited, as it might not have an answer to the customer's problem.
It may cost quite a lot to make a chatbot as specialists in the area are not that easy to find. This especially relates to applications based on AI. AI developers with good qualifications are not very common at the moment and charge quite a high price.
The cost of chatbot development
The main thing influencing the cost of building a chatbot is the amount of work done by a developer. At the moment, there are various frameworks and APIs which can help greatly with the process. There also ready solutions, providing easy chatbots for those who are limited in resources. However, if you want to build a unique product specifically for your demands, you will need a developer or even a team to deal with this.
Some other things that can influence the pricing are the number of languages you want to use in your application, the type of integration, and the work which should be done by the chatbot. Such, a robot providing pre-set answers to questions will definitely cost less than the one with Artificial Technology usage. Nevertheless, an average cost to develop a chatbot app can range from $15,000 to $30,000. Yet, AI customized solutions can go above $40,000 in price.
All in all, the price of creating an chatbot can depend on many factors, from features to design. In order to distinguish the right solution for your company, you might want to look into the requirements you have for the app. You can as well consult development companies to help you make the choice. With the great number of options available, you can definitely find something that will fit your business. If you are interested in creating a chatbot for your corporation, our company is ready to help!