Augmented reality is a technology developed from a relatively simple idea of expanding our physical reality with the help of digitally added images, sounds, and even smells and textures. The concept has been in development for a long time, however, due to hardware limitations, it spent most of this time at its infant stage. Recently, AR and another technology that is closely related to it, VR (virtual reality), have gained a lot of traction. Many companies started to implement them to create immersive experiences. This jump in quality started with the video game industry, but, thanks to talented software developers, it is nowspreading towards a multitude of other fields, from medicine and education to military and commerce. In this article, you will learn how to use augmented reality in business and in what ways it could come to be used in the future.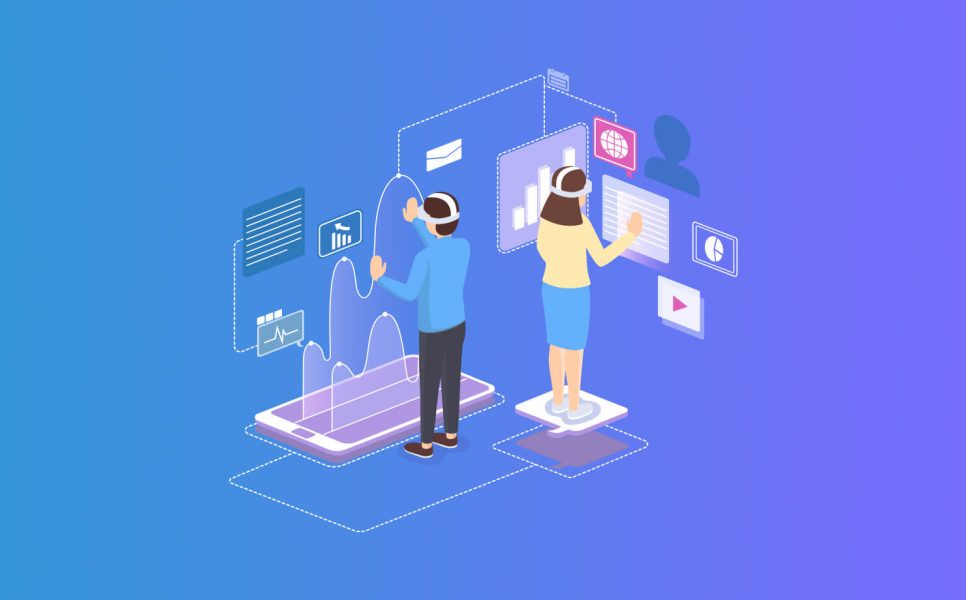 Why use augmented reality for business?
Before listing all the possible uses this technology has, let's take a look at the reasons why augmented reality business applications are worth the investment. Here are a couple of important reasons:
It is a new and innovative solution. The usage of exciting unfamiliar technology is an easy way to draw attention, create impressive customer experience and attract new users;
People are ready to accept it. According to an ISACA survey, up to 70% of Americans understand the basic principles of AR and can see themselves using it in their daily lives;
The industry is quickly expanding. Some predictions state that in 2021 it will bring in the revenue of up to $50 billion! The companies that start using augmented reality for business right now will be on the forefront of it.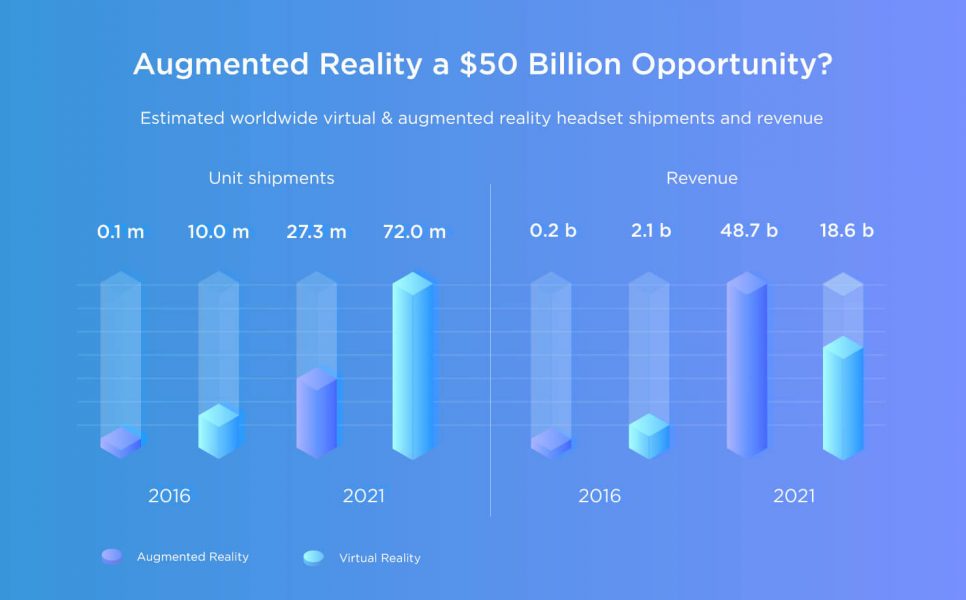 Source: statista.com
The best uses of augmented reality for business
Some apps are already using AR, some have just started to develop an idea for its use, and some are trying to make their own unique concept for AR implementation. Let's take a look at the most interesting augmented reality ideas for business.
1. Interior decoration and placement of the product
This is probably the most obvious way you can use AR for the benefit of your business and for your customers' convenience. It basically allows them to find the place for your product before ordering and unpacking it.
One of the most prominent companies to use augmented reality in this way is IKEA. Their app IKEA Place allows you to find a virtual place for the furniture you want to buy and see if it actually suits your home. It is very functional and efficient, and a great example of a company pushing the industry forward.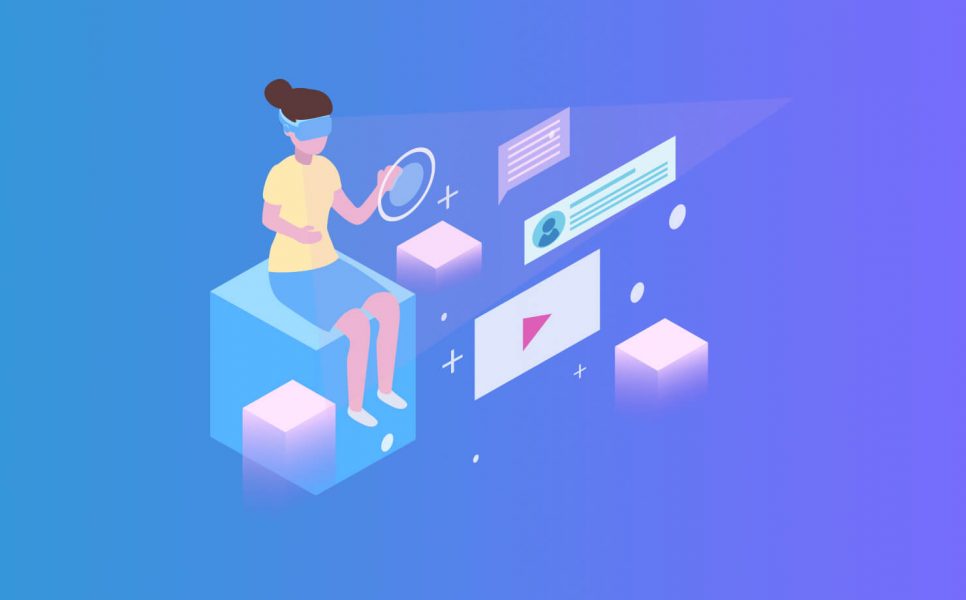 2. AR dressing room
One of the most common problems for anyone who buys clothes online is that you can never be sure whether the item will fit and suit you. An AR dressing room is an effective solution to this problem. It sounds very similar to the previous idea, but there are quite a lot of differences, mostly because the app has to detect and adapt to movements to function properly.
This way of using augmented reality for business predates most other AR uses. One of the most notable and popular examples is the recent Gap Dressing Room app. It is a perfect tool for customers and a great advertisement for the company. The app received such a good response from users that other big companies, including Amazon, are now creating plans to incorporate this technology into their business.
3. Tourist attractions and navigation
This example of how AR can be used in business is much more niche than the previous ones. It is only applicable to the tourist industry. However, it is significant for the simple reason of being completely different from other augmented reality implementation types.
The ability to add signs and virtual paths to any destination has a much bigger scale than simply placing an object somewhere. It is an awesome feature, which makes it rather difficult to implement. Many companies are still trying to beat the challenge, but a number of Chinese developers have succeeded and started to advertise their landmarks through AR apps.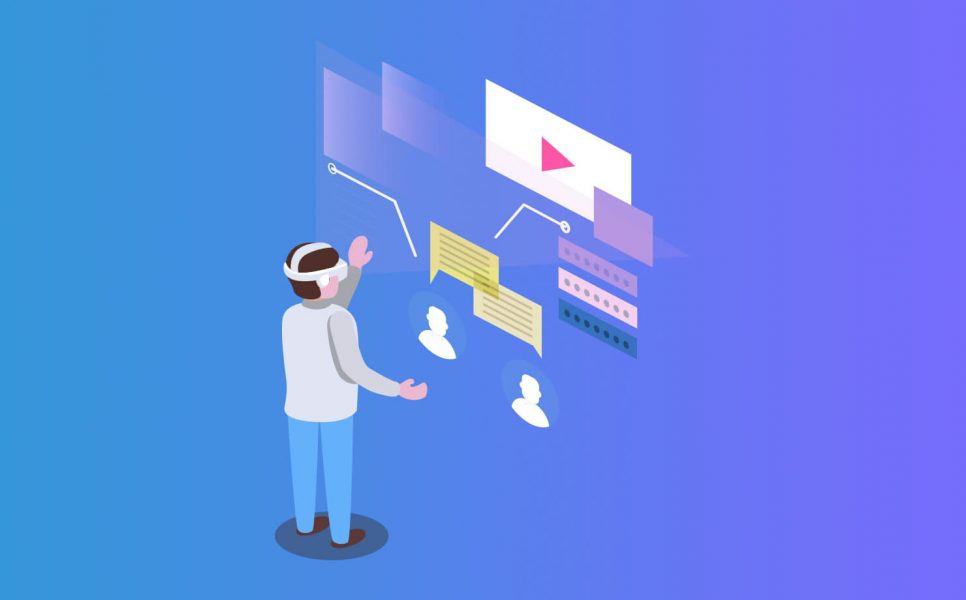 4. AR advertisement
Making your advertisement invisible to the naked eye seems counterintuitive. Why would you limit the number of people that are able to see the ad for your awesome product? At the same time, it makes your commercial more unique and targeted towards a specific group of people. Furthermore, it can be easily personalized for every customer.
There have been successful AR campaigns in the past, but not a lot of constant ads that incorporate the technology. So, if you want to be a pioneer, now is the perfect time to create your own startup and push the field forward.
5. Visual representation of data
This can be used both as a tool for your customers and as a tool for your business. Data is something found in every aspect of our life. The best way to understand and analyze it is to build a visualization. Augmented reality can be used to create clearer images of the data in order to grasp it and, what is even more important, to better present it to others.
Closing Statement All in all, augmented reality is a part of the evolution path for many different fields. Despite a couple of relatively unsuccessful experiments (like Google Glass and Microsoft Hololens), the industry continues to grow. If you want to stay relevant or even be on the front of this evolution, you better start studying this technology right now.
Need a qualified team?
Unlock new business opportunities with the first-rate dedicated development team.
Get in touch
Get in touch