COVID-19 has taught that remote work teams, including software developers, can ensure business continuity and make them more resilient and strong during difficult times. But even with the tech universe rapidly evolving in the pandemic wake, tech companies and startups in the US and Europe still face serious recruiting challenges.
There are three sure-fire ways to fill the IT workforce shortage through external recruitment: onshoring, offshoring, and nearshoring. These strategies are successfully employed in mid-sized and large companies that implement digital solutions for business by outsourcing.
But if you want new talent to fit into your company's culture fully, take a closer look at nearshoring. In this case, you will greatly simplify the collaboration by getting a technical partner in a nearby country with a similar mentality and cultural understanding.
Seems too good to be true? We don't want you to take our word for it so we have prepared a complete guide describing how nearshoring works – from the pros & cons to the recipe for a successful nearshoring partnership.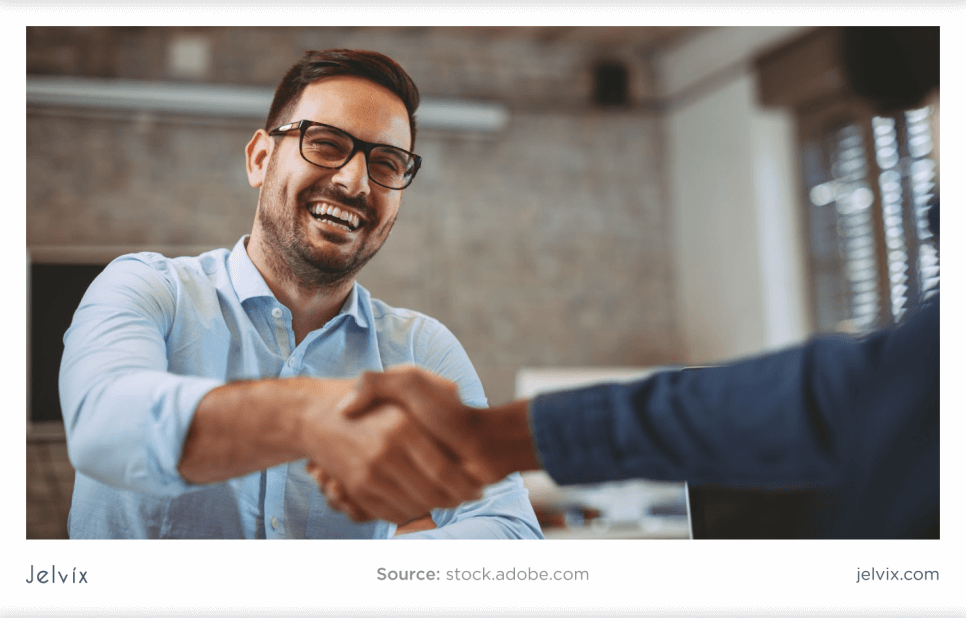 What are the types of outsourcing in software development?
Let's start by identifying the existing outsourcing options and their place in today's technology landscape. Describing the differences between offshore, onshore, and nearshore outsourcing is possible in very short sentences.
Onshore outsourcing

means relocating business operations to a natural or legal person operating in the same country or location. Onshoring is advantageous for companies that look for Improved visibility, oversight, and control of processes. But as a rule, they overpay for services in the face of a talent shortage and high-paid positions.

Offshore outsourcing

means transferring projects to distant countries with the biggest IT talent pools and suits companies that seek rapid business growth through cost reduction.

Nearshore outsourcing

means subcontracting some of your work to teams in neighboring countries. It is a quick way to hire specialists near your area of ​​operation, bringing first-class communication and employee diversity. It is an outsourcing "closer to home" – the supplier is less than 4 hours away from your location.
We immediately exclude onshore outsourcing from the equation, not because it is bad, but because we want to compare cost-effective alternatives.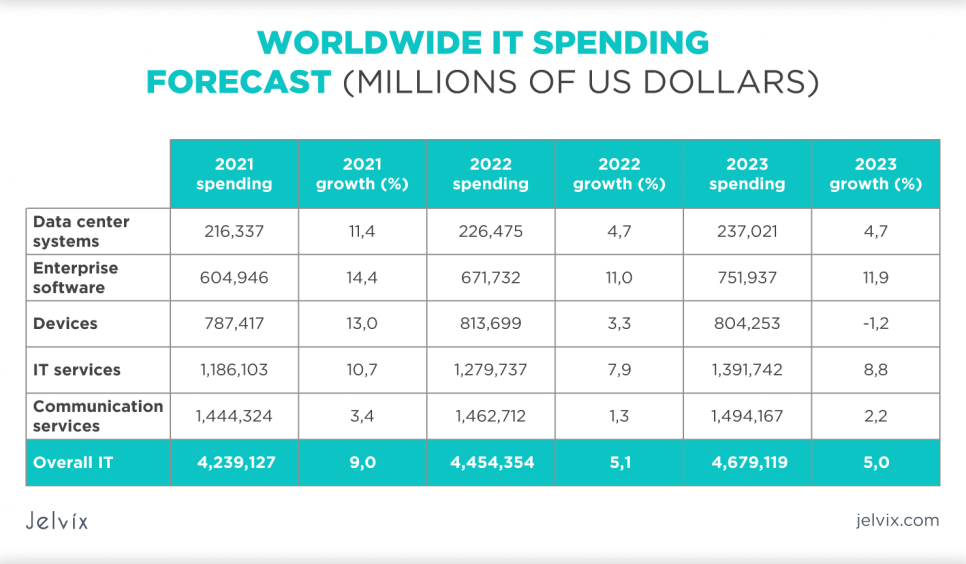 Offshoring and Nearshoring in IT: are these interconvertible?
Nearshoring and offshoring are two types of outsourcing that often get mixed. But these business practices are quite different, so we'll briefly compare nearshoring and offshoring to help you pick the one that fits your team and projects.
Cultural differences
The biggest problem that offshoring creates is differences in work ethic, social norms, methodologies, and remote work culture. Practices of communication and transmission of information in countries far from each other can be radically opposed. Nearshoring, in turn, benefits from more cultural similarities ensuring that the data is well-packaged and properly transmitted, which makes work faster and more efficient.
Communication speed
Strict deadlines, high work speed, and constant changes are integral to software development. When choosing between onshore and offshore services, being in the same time zone matters in coordinating collaboration. In conditions of nearshoring, communication speed is more affordable.
Pricing
Returning to the "choice" aspect, nearshoring is a bit more costly than offshoring, especially if you are interested in the latest innovations in the tech industry. Generally speaking, this is because the countries are closer geographically and more likely to have similar economic statuses and costs of living. However, this extra cost often comes along with streamlined and proven delivery processes that save you much effort in communication and management.
The factor that makes offshoring profitable is that the standards of living between the two locations will probably be significantly different, allowing offshore companies to charge much less than onshoring and nearshoring. One way or another, both nearshoring and offshoring are more cost-effective than choosing an onshore supplier in most cases.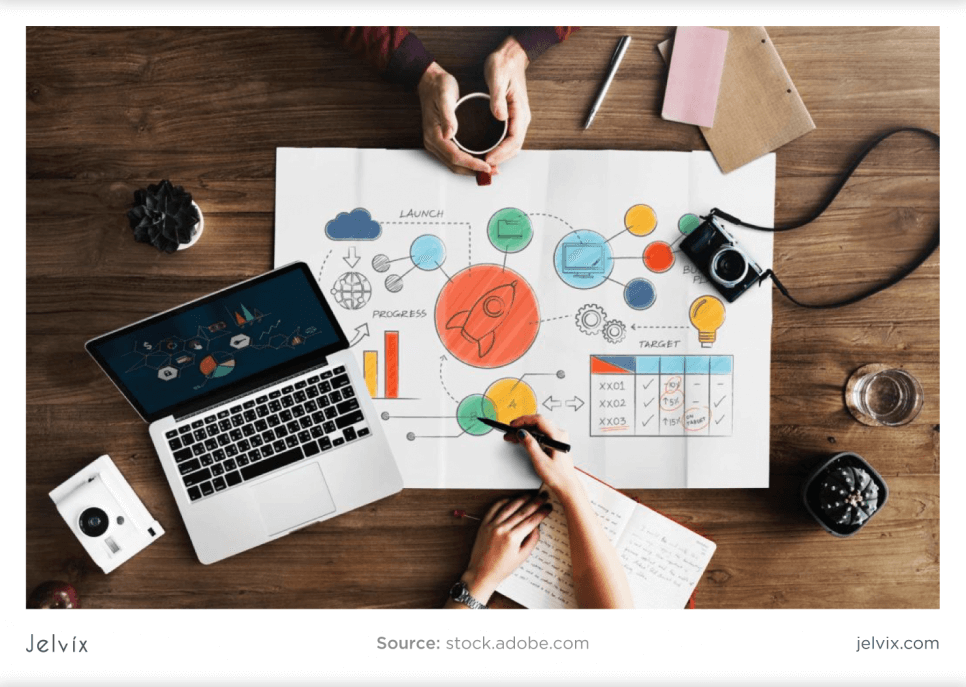 Nearshore outsourcing in detail
Nearshoring development means you set the direction (given for any project), but you can keep the project separate from your in-house teams. Your outsourcer has dedicated teams to handle this. That gives an almost perfect condition for custom software development projects to prosper, as communication lines between the parent company and the development team are significantly more convenient and manageable.
Cultural affinity is key to any outsourced partnership. Cultural similarities and the obvious need to speak the same language as other teammates allow businesses to gauge better offshore software development teams' thinking, work ethics, and organizational skills. It also means that you can hire people who understand the technical intricacies of software development, including IT managers, or develop a comprehensive action plan to complete the entire project.
Nearshore software development benefits
Nearshore software development services emerged to meet the demand of businesses that wanted to reduce time and distance offsets. Although nearshore outsourcing has become the cream of the crop for companies worldwide, it has its benefits and drawbacks, like any other model.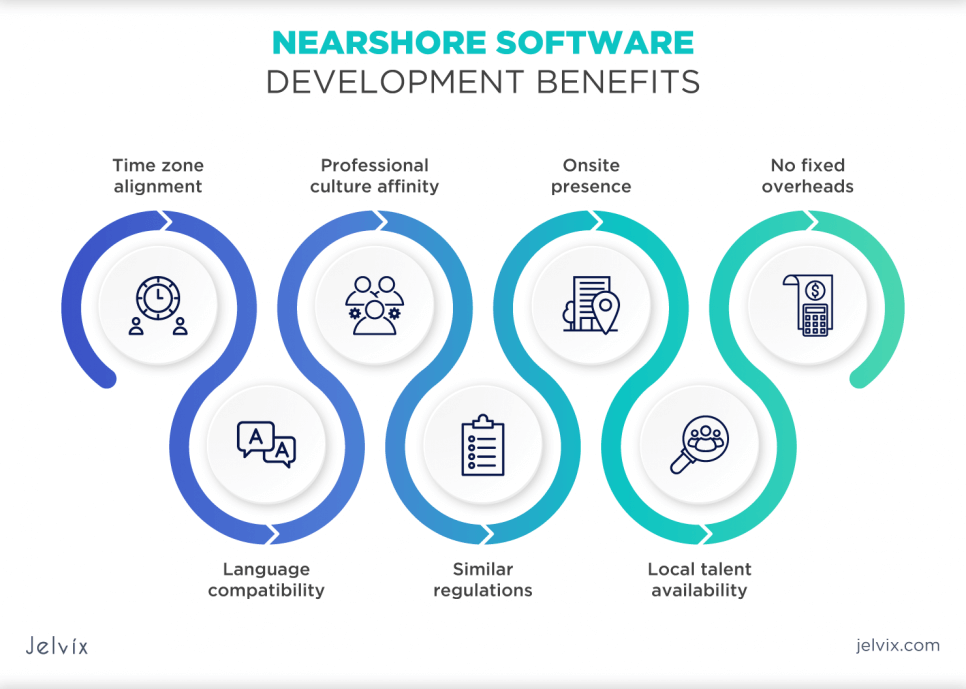 Time zone alignment.

Partnering businesses can operate in similar time zones or with little disparity in hours. You can call them and schedule meetings that don't disrupt anyone's schedule. They can react when issues arise and communicate in real-time.

Language compatibility.

Relatively strong competency in a common language is vital to good communication. There are exceptions, but nearshore outsourcing destinations tend to outperform offshore alternatives regarding the average language compatibility between professionals from client and outsourcer.

Professional culture affinity.

It is one of the biggest drivers, which touches not only similar negotiating behavior and views but also strategies in business. Countries in the neighborhood often have a lot in common regarding values, work ethics, thinking, organizational structure, etc., which translates into tighter collaboration.

Similar regulations.

In terms of rules and legal aspects, nearshoring outsourcing companies are well aware of laws and regulations that are in place in their clients' countries, so contracts will surely comply with the legal framework.

Onsite presence.

In many circumstances, fully remote developers are not an issue. But in some others, it can be a big advantage to bring nearshored employees onsite at important moments in a project's lifecycle, even if it is one team lead or project manager who is then the onsite point of contact for the rest of a remote team. Traveling to a nearshore partner is easier to organize and often cheaper than a completely offshore outsourcer.

Local talent availability.

Your country or region may have the tech talents you need for your project, but finding, hiring, and managing is overwhelming. Nearshoring is the shortest route to hiring experts with the proper technical expertise and hard and soft skills close to your area of operation.

No fixed overheads.

Of course, outsourcing is only worthwhile if there are some cost savings. Using nearshoring lowers acquisition and personnel costs and lower support costs (including non-IT fees).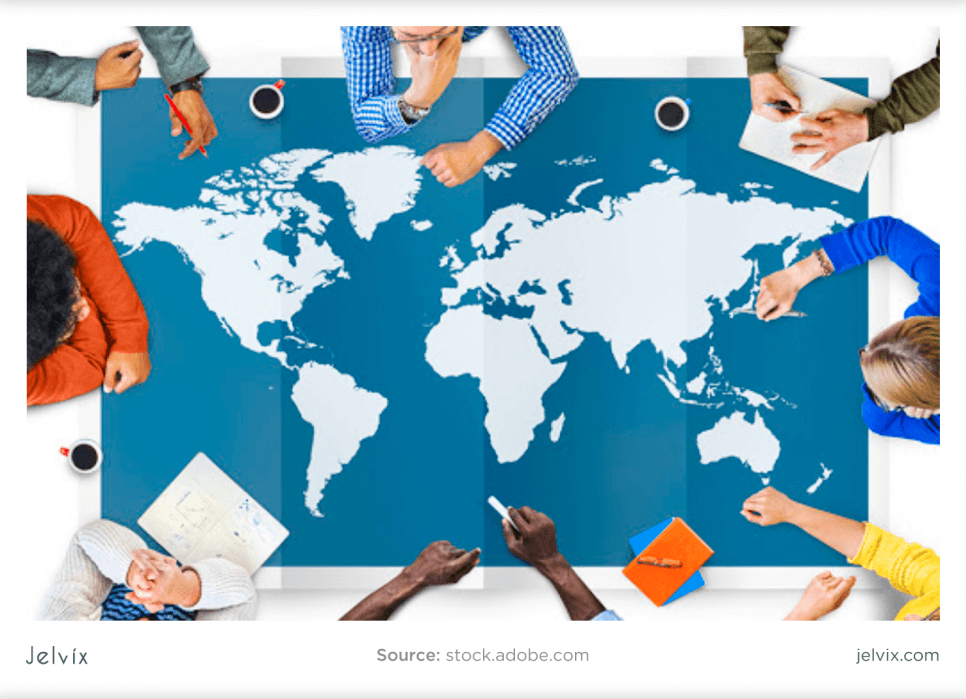 Nearshore software development drawbacks
Nearshoring model carries various strategic benefits but comes with certain risks. The good news is that you're equipped for a successful partnership once you know what to watch out for. Let's go over the model's drawbacks you need to review before deciding:
Increased cost.

Outsourcing companies based in nearby countries or regions will be more expensive than hiring with the offshoring model. To overcome it, choose the right type of contract, e.g., fixed price or time and material models.

Fever experts.

Hiring a team of 10+ developers overnight might be challenging for most outsourcing companies in the nearshoring regions. Nearshoring providers commonly offer to start with a smaller group and have a gradual ramp-up further down the road. That is a more risk-free approach, as the smaller team will come to speed much faster than the big one.

Low proficiency.

Only some countries have neighboring countries with huge pools of skilled developers or the right experts. Sometimes, there are no ways to gather the nearshoring team and go with offshore outsourcing.

Monitoring is necessary.

With nearshoring, you cannot assign the entire project to a third party and wait for the result — you must monitor the work from time to time. That often entails hiring a project manager.

"Us-vs-them" mentality risks. If a nearshoring team is poorly integrated, you risk possessing an "us versus them" mentality on both sides. Left unchecked, that could maturate and grow into an uncooperative attitude and a pointless working environment. Frequent communication and commitment to the project are the things that can work against any unproductive tendencies.
Legal and security problems. Sensitive information like intellectual property (IP) should never leave the proverbial four walls of the company. However, your vendor must get to know your enterprise to some extent to complete the project. How do you stay safe? Before outsourcing, prepare an NDA to prevent your vendor from exposing any delicate information that may damage your business.
Agile nearshoring: adaptability and high performance
In 2022, outsourcing companies tend to build global teams to ensure seamless and agile collaboration, and this way of cooperation is expected to increase. But how do you remain flexible while working with a remote team and provide the development process efficiency? What is an agile methodology, and how does it mix with nearshore programming?
Agile has become the most popular project management methodology due to its evolutionary nature. Its iterative approach allows developers to make incremental progress while delivering quantifiable results throughout the development process. Project stakeholders can track progress through iterations, monitor the process, and make timely changes based on user and stakeholder feedback.
Most Agile practitioners state that this methodology results in a better product. Of course, the final result quality will depend on the experience of the flexible nearshore development company you are partnering with and the overall approach to the project.
The basic concept of nearshore agile development is to make incremental progress while making iterations to tackle the incoming challenges. The development team remains flexible and prepared to react to any alerts throughout the development process. Moreover, Agile nearshore development prioritizes testing the product as part of the project execution phase, enhancing the final product's quality. Like so, you get failure-proof software that fully corresponds to your needs.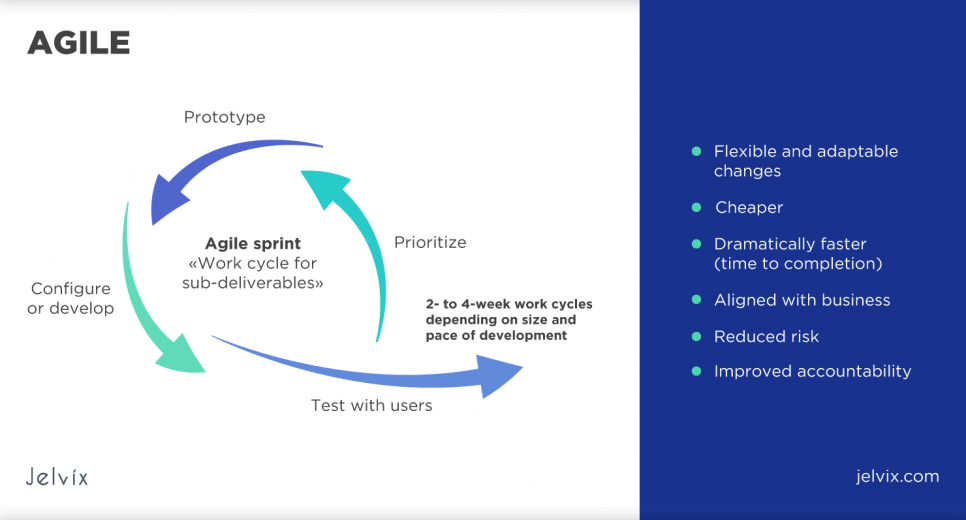 When should you approach a
nearshore outsourcing company
?
Nearshore development services are an optimal choice for companies that search for fully equipped and experienced developers who can tackle all sorts of project tasks. It is especially useful for businesses that do not need their in-house development team. Сonsider partnering with a nearshoring development company if your organization has the following business requirements or goals:
Limited technical experience

Lack of specialized developers

Increase in operating costs

Team scalability requirements

Implementation of an innovative product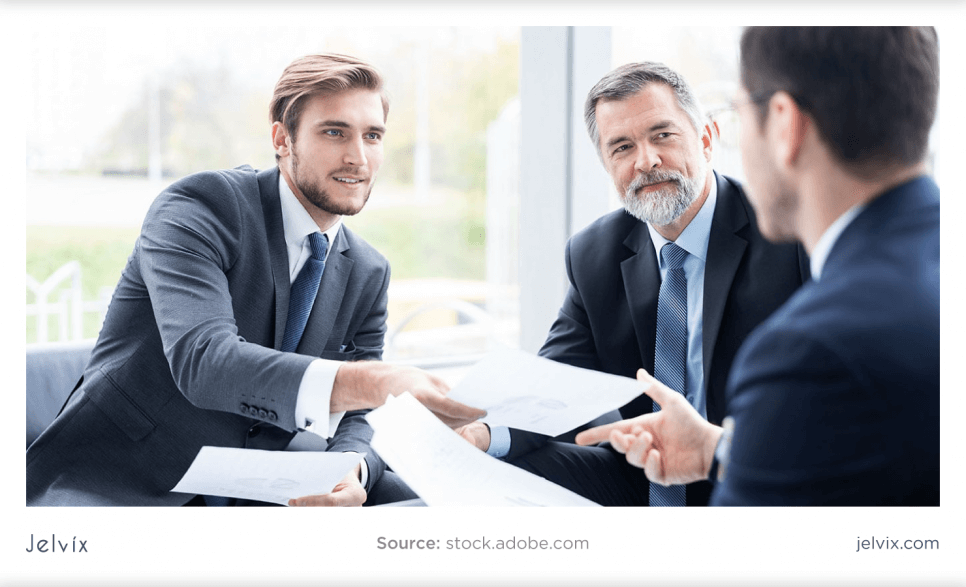 Nearshore Software Development Team: Hiring Strategy
There is no need to rush when picking the right software development partner, as you need a skilled team to complete your project within the stated timeframes. Although you must consider numerous factors before dealing with another company, it still needs more than recruiting and training employees. So, how to approach nearshore partnerships? Here are some factors to consider:
Technical expertise, reputation, and credibility
You can learn more about your potential vendor's experience by doing the following:
Inspect the portfolio of services. It is crucial to check how the provider's services cover the needs of your business. The more services an outsourcing company offers, the higher the chances that this provider will be able to uphold your business in the long run. It is also worth paying attention to supplementary services that may interest you.

View

case studies

, success stories, or white papers demonstrating experience with similar technologies/domains.

Look for customer reviews on various external resources, such as

Clutch

,

GoodFirms

, etc., to form an unbiased opinion.

Evaluate the overall stability of the provider: number of specialists, how many years they have been on the market, how quickly the company is expanding, and the presence of global brands in the portfolio).
The more successful projects and experience a nearshore software development company has, the more likely it will become a trustworthy partner for business-critical and long-term projects.
Maturity of the delivery process
Having well-established delivery processes and a supplier's ability to tailor them to each customer's needs increases the chances of getting quality services without bloated management budgets. Check out how they approach established workflows, maintain compliance standards, work with business requirements, plan software delivery and testing, and more.
Ask how the company ensures transparency, accountability, and the desired degree of control over the development process. We recommend discussing these issues with contractors' representatives and contacting their reference customers.
Legal and security commitment
It is crucial to understand how the legal side of cooperation is ensured. You need to check how your IP is protected from a legal point of view and what obligations and obligations the provider undertakes from a legal point of view.
Business security is a top priority for C-suite. So outsourcing partners must demonstrate their commitment to IT security by providing a good overview of their security strategy and a secure SDLC. They must explain their approach to managing sensitive data, backups, security policies, etc.
Ensure the nearshore provider complies with data protection policies such as the GDPR and has security certifications such as ISO 9001:2015 and ISO 27001. These certifications confirm that the company's processes are in order and aligned with generally accepted best practices.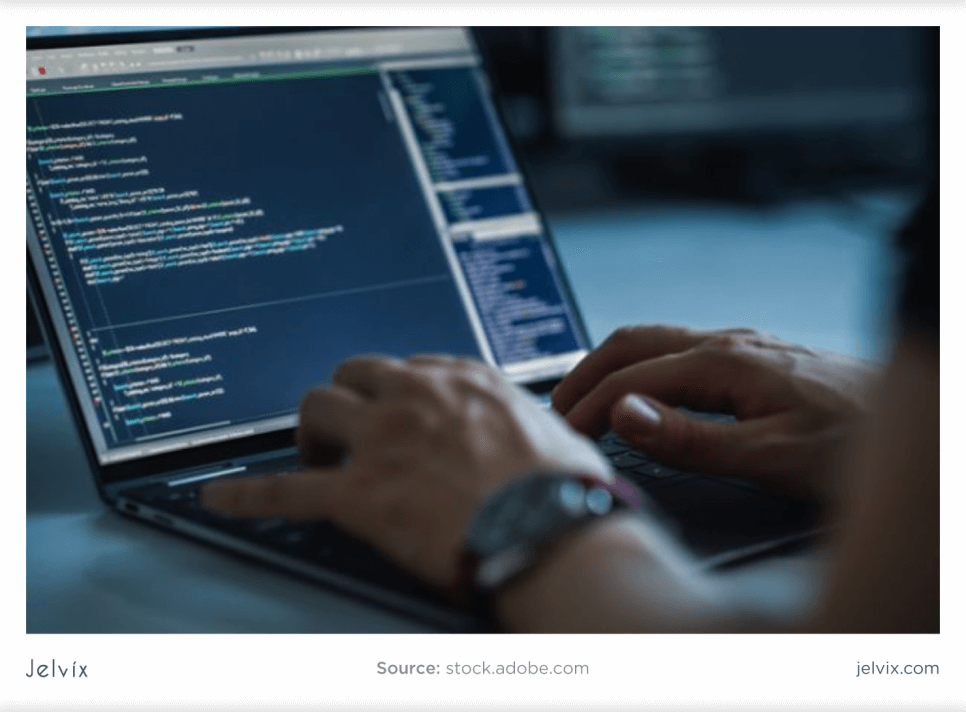 Team scaling speed
Another factor to consider when choosing a third-party vendor is scaling staffing speed. It is vital for large projects that must be launched and scaled up quickly. Depending on the project phase, the team's workload may change over time, and you may need peak resources or short-term engagement of highly specialized experts to advise or perform relatively small tasks.
Make sure your nearshoring partner is flexible enough in this regard to be able to scale your team up and down as required easily. It makes sense to discuss how long it takes to scale up or down a group by a certain number of people so you have a complete picture of whether the agency can meet your scaling requirements.
Communications skills
You can assess communication quality in several ways. First, pay attention to the interaction with the supplier at the sales stage. Check how quickly sellers respond to your emails, how frank and detailed their feedback and answers to your questions are, etc. Second, ask the provider for reference contacts with their existing customers and discuss the communication process with them.
Your future nearshore software development partner should be a company you can trust and rely on. Of course, it's essential to ensure that the people you hire are good enough, but this is only half of the success.
The real deal is understanding what your local IT company should do for you – offering a full scope of nearshore services, not just random outsourced programmers. You do not want to work with HR or outsourcing agencies – but with a real IT partner taking the same risks and burdens as yours.
Wrapping Up
Ultimately, the nearshore definition revolves around seamless integration. Nearshoring, done right, looks and feels like your own in-house team – just based somewhere else. And the best part is you can enjoy the benefits of nearshore outsourcing by opting for professional help provided by Jelvix. As a trusted outsourcing provider, we have helped customers discover the benefits of nearshore software development across the software development life cycle. Our possibilities include the following:
Web App Development
We have proven experience in creating web applications across various technologies and frameworks, providing testing, business analysis, DevOps, UI design, and more.
Mobile App Development
If you need a mobile app for your business, we can assist in creating one or connecting one to new systems. We can build for mobile from iOS and Android to cross-platform applications with React Native and others.
Custom Software Development
We can develop custom software if you have needs that off-the-shelf solutions cannot meet. At Jelvix, we can deploy it as a dedicated team or on a project basis. We can even assign a CTO to your project.
Testing And Quality Assurance
Our team of QAs can help you test and ensure the quality of your software products before they are released to the mass public.
Maintenance And Support
After your software is released, we have built solutions and teams to provide maintenance and support services to keep it running smoothly. We take a cloud-based approach to developing apps that facilitate improved performance and availability.
DevOps And Cloud Deployment
Jelvix has deep Cloud development knowledge. We can help you manage your software development and deployment process in AWS, Azure, and Google and provide cloud migration services using Docker, Kubernetes, and Terraform.
Data Engineering And Analytics
At Jelvix, we can help you collect, process, and analyze large data sets using Apache Hadoop, Spark, and other data technologies. You can harness your business data to take advantage of AI and Machine Learning advances for digital transformation.
MVP And POC Development
We can build a Minimum Viable Product or Proof of Concept to test your ideas and outlines the technologies. Working with a company like Jelvix can help you assemble the best technologies for your new product or platform.
Looking for a reliable outsourcing partner?
The positive effects of outsourcing are now possible with Jelvix! Contact us and build your dedicated development team at ease!
Contact us
Contact us