In any company, employees have clearly defined responsibilities. You can always describe the tasks of a developer, accountant or customer relations manager quite precisely. However, when it comes to the people responsible for product management processes, you usually have a general idea of what they are doing.
The thing is that their responsibilities can vary across different enterprises. Think about it: product management is all about filling the gaps between the business, customers, and engineers. The nature and size of the gaps depend on the particular company and the market it aims at.
Failing to address or even see the abyss that may divide your customers' expectations and the features your product offers can be fatal for a business.
This is where product management comes in. It ensures you always leverage insights, successfully handle the information you have, and align the aims and expectations of every party involved.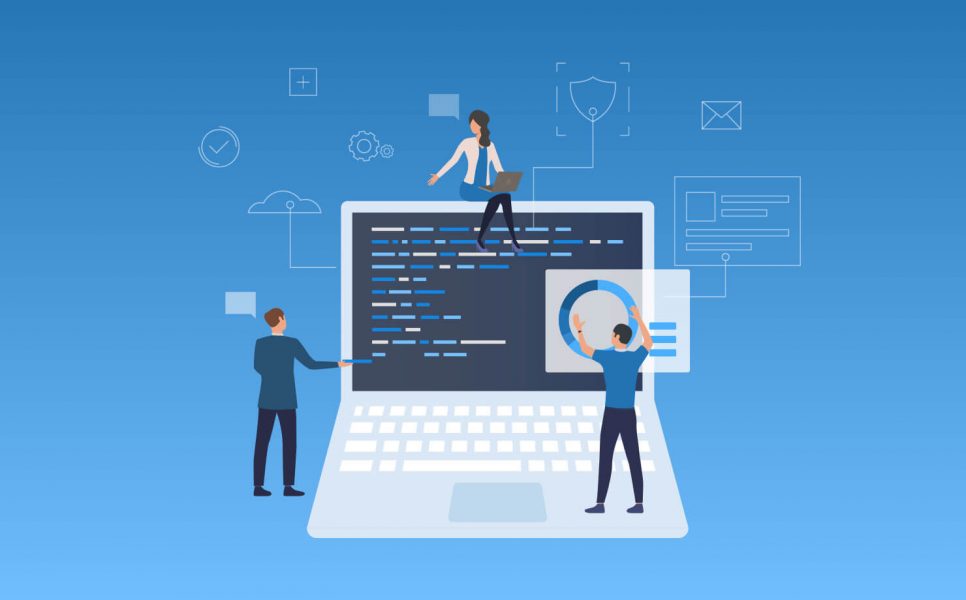 Background
The concept of product management dates back to 1931. That year Neil McElroy, back then an aspiring advertising executive who later became US Secretary of Defense and played a role in establishing NASA, wrote a famous memo to P&G. He argued for a need to have so-called brand men, people with full responsibility for a brand on all stages of its lifecycle.
That memo gave rise to brand management and later to product management. First, these areas belonged to marketing or engineering functions, but later separated and became a standalone discipline.
Among the companies that had the most influence on the development of the field were Hewlett-Packard and Toyota.
Product management stages
Let's start with a clear definition. Product management is building and managing a product based on its lifecycle and the target audience.
The fundamental stages of this process are:
1. Ideation and research
Every product starts with an idea. It can come from various sources, like your customers, your team, or other stakeholders.
Want new ideas? Monitor the feedback and feature requests, look into problems and listen to suggestions. If you don't like to wait, have brainstorming sessions and discussions.
In big companies, departments tend to become siloed. They may have ideas, but their understanding and knowledge are incomplete. To translate these one-sided suggestions into comprehensive solutions, you need to collect and develop them, or have cross-functional meetings.
When starting with ideas, the main danger is that eventually, you may create a product which addresses a problem that is not actually out there or tries to solve a real problem in the wrong way.
To avoid this, you should employ a customer-centric approach at the very beginning. All other paths lead to a dead end.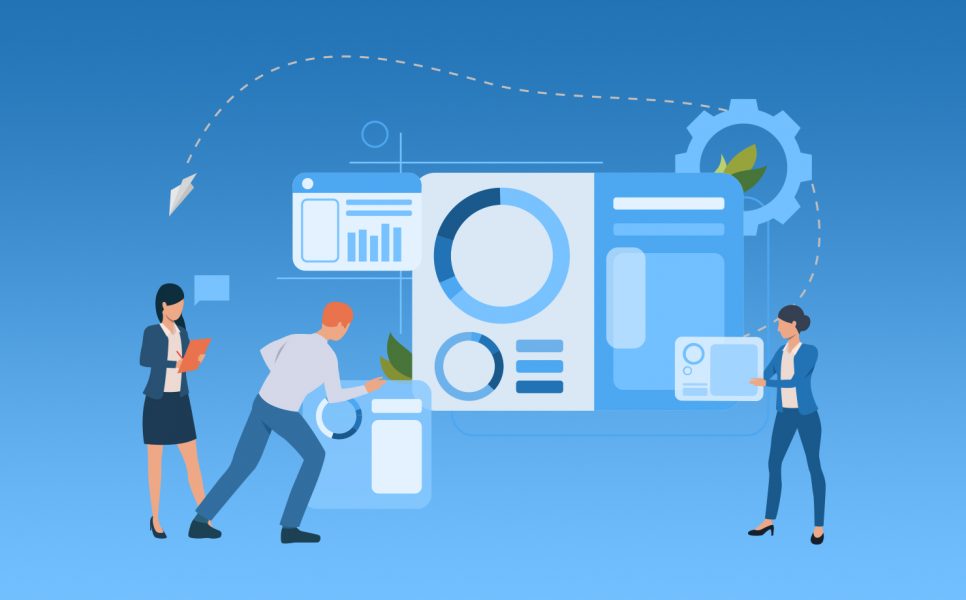 Wondering how to get off the ground? Start with these steps:
Form a clear understanding of your market and the customers you aim at, i. e. determine your target audiences (TAs).
Try to find out their drives and pain points. This process is called creating personas.
Identify the ways your product will benefit the TAs.
Factor in key performance indicators (KPI) you can use to measure success.
Some prefer to put off the market research to later product management phases. But imagine what consequences of starting with a wrong assumption could lead to. The later in the process you understand that you have been indulging in wishful thinking, the more it will cost you.
Understanding the market needs and customer's pains should be based on research. To keep things simple you can start by talking to your prospective customers and studying the competition.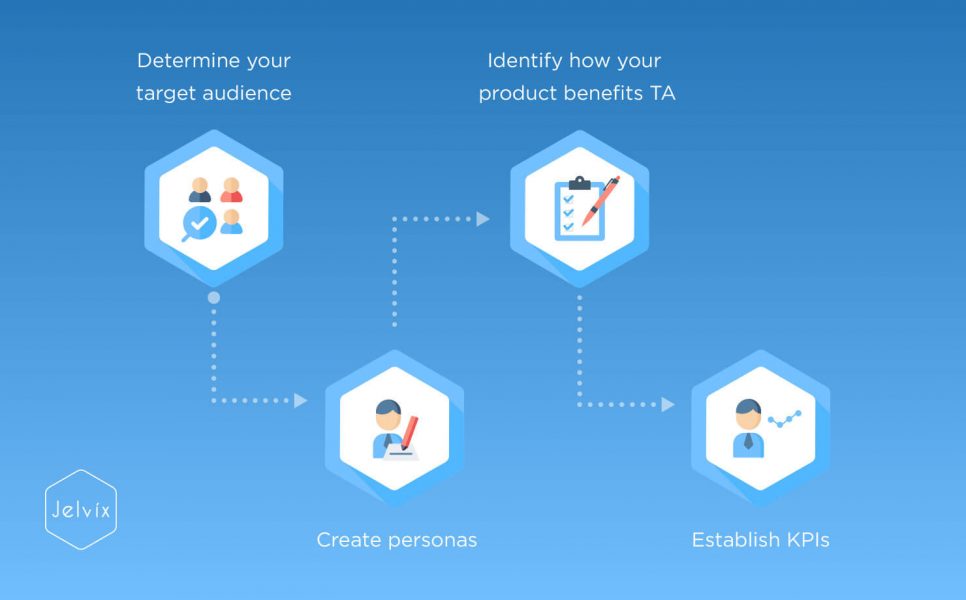 If you are willing to put in additional efforts, you can do more elaborate research:
Gather data from open sources such as publicly available statistics, books, journals, and relevant databases.
Do qualitative research:
make market observations;
talk to focus groups;
have in-depth interviews.
Do quantitative research:
make surveys:
send out questionnaires;
interview prospective customers on the phone or in person.
Using a scientific approach you can be sure that you are going to have a product-market fit.
Read also: Agile Metrics
2. Strategy and roadmap
At this point, you already have a distinct vision with specific goals. The next step is planning how to achieve them.
You begin with creating product specifications. You've already gathered all the necessary information during the previous step, so now you just need to arrange and finalize it. Check if anything is missing and proceed to develop the first technical requirements and mockups.
Then follows the creation of a roadmap, one of the most important stages of the cycle.
A roadmap represents your strategy and helps you control all the following steps of development and marketing. It should describe every stage of the journey and be clear to everyone involved in the process.
There are two types of roadmaps: internal and external.
Internal ones are communicated to the company's functions:
Development team. The roadmap is essential for the developers to understand the product goals, user needs, and other requirements. Without knowing the overall strategy, it could be very difficult to make specific decisions. This document also helps to plan projects and talent employment.
Marketing team. They need the information to prepare for the launch and plan promotion and advertising. Don't forget that it is marketing that conveys the benefits and value of your product to the customers, so it is crucial to keep the function informed on every tiny point.
Sales team. They also play an important role in informing and educating the customers, so you need to provide the function with all the details of the product.
Executive team. They need the roadmap to do strategic planning and control the implementation.
Customer support team. This function handles the feedback and feature requests, which will be very important during further steps.
External roadmaps are often simplified. They are used to explain the product to the customers and investors.
Another important part of a roadmap is prioritization. When you have all the information gathered on the previous stage and inputs from every party, you must decide what goes first and what can wait.
Although the product manager is supposed to be customer-oriented, priorities are often influenced by investors and executives.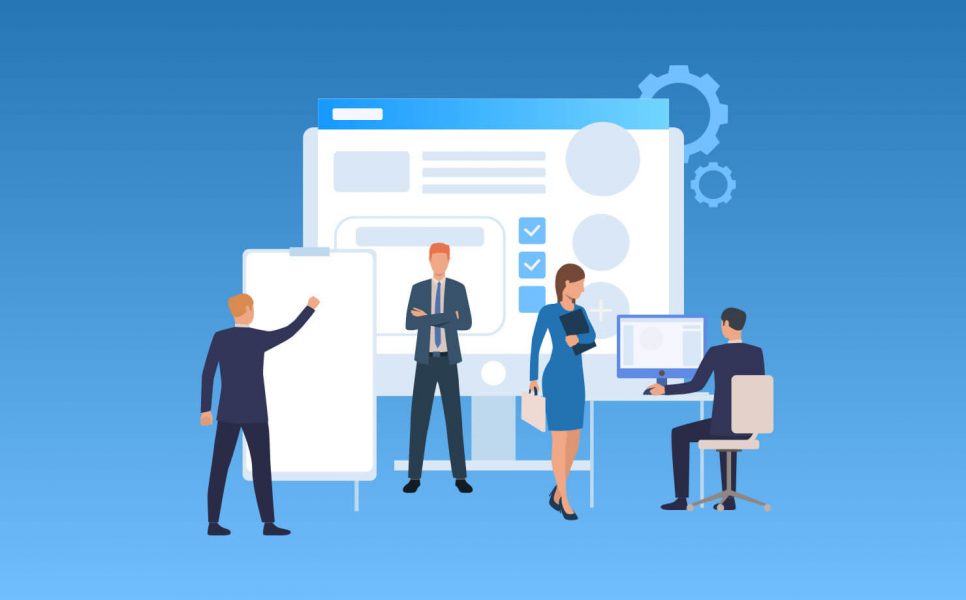 3. Development and testing
This is the stage of the product management lifecycle when the execution takes place at last. At this point, the development team should get complete specifications. The product manager should take into account the needs of the developers and make the technical requirements as clear as possible. The team has to see the big picture, as well as its particular aspects.
Developers should be passionate about the product they create, and it is the product manager who can foster this attitude. Ideally, you must have a dedicated team that puts all its efforts and expertise into your product. We can provide such teams to our clients, ensuring total focus and the best results.
After creating the minimum viable product, testing and feedback gathering start.
This is the time to get back to listening and researching. It is crucial that you find out the prospective customers' response and see whether your initial assumptions were correct.
With new data on hand, you can return to prioritization and planning. You have to decide what features to add or remove for that matter, and the most common way to do that is by simple A/B testing.
4. Marketing and sales
This is the stage when you have to convey to every prospective customer the value your product adds. The marketing and sales teams must be well-informed and know what they are offering in every detail.
When the successful launch is completed, it's time to collect regular feedback and analytics. The product manager should monitor the KPIs determined on the first stage and all the other relevant metrics.
Collecting and analyzing users' opinions and quantitative success measures guide further development of the software, modification of pricing models and other improvements.
Final thoughts
Your product management strategy must be centered around your customers. It's one thing to have great ideas, it's quite another to deliver a solution that tackles real problems. You have to identify the pain points of your users and offer them real benefits. Otherwise, there's a chance your product won't fit the market.
As to internal problems, product management performs a unique task. It aligns the goals and needs of the business, developers, and customers that can be divided by otherwise unbridgeable gaps.
We have committed product management experts with wide competency range, from market research to interpersonal skills. You can rely on us to take care of your product from ideation to marketing.
Need a qualified team?
Unlock new business opportunities with the first-rate dedicated development team.
Get in touch
Get in touch