The Jelvix team annually provides scholarship opportunities for educational funding to exceptional people interested in science, innovation, emerging technologies, and engineering.
We are confident that brilliant minds should not be dependent on their financial bounds. We believe that getting an education is the best investment you can make. Jelvix scholarship is a possibility to assist you in pursuing your education dreams.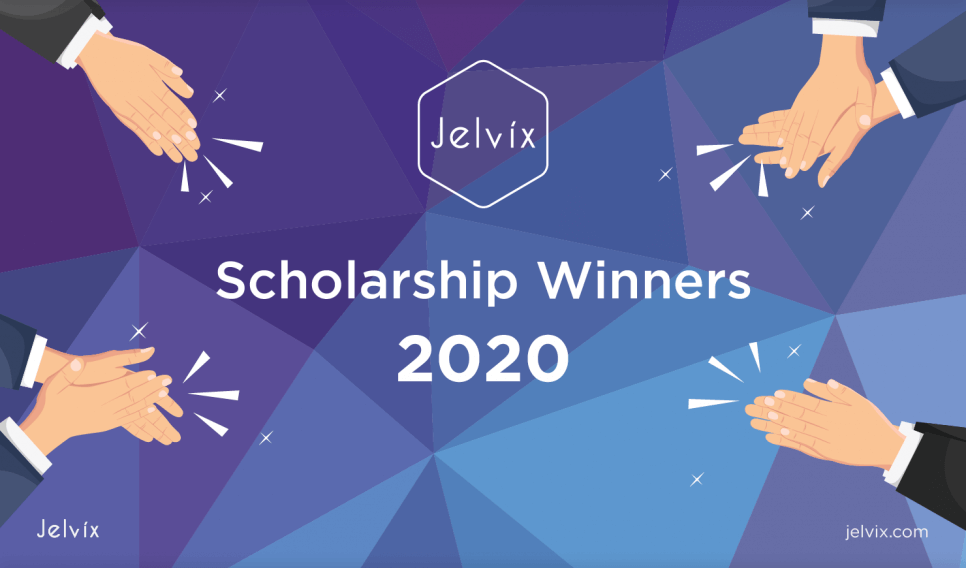 The Jelvix team wishes to express our gratitude to all the students who participated in the Jelvix Annual Program Scholarship "GO DIGITAL" 2020. Our team greatly appreciates the efforts of everyone who challenged themselves by participating in our essay contest.
The standards of writing and the scope of ideas were impressive. We received hundreds of submissions from over 45 different countries. This fact confirms that many young and bright minds all around the world have a wealth of ideas on how technology and innovations can bring progress and transform our world. We are grateful that so many students have shared their views on various topics regarding future tech trends and digital product ideas.
The topics raised in the essays were quite crucial and challenging. We were delightfully amazed to see how many people of different ages are eager to learn and make the world a better place.
With the help of our marketing team and respected experts – Oleksandr Andrieiev and Kirill Yusov – we reviewed hundreds of submissions from all over the world. Now, we are happy to announce the two winning original essays.
Winners 2020
Here is the list of this year's "GO DIGITAL" scholarship winners, aiming to help students with college expenses:
1st place – $1,000 – Anastasiia Sibirtseva, Edmond, United States
2nd place – $500 – Mayank Roy, Сhennai, India
Congratulations to Anastasiia and Mayank! Your essays will be posted on our blog shortly.
The Jelvix team wants to acknowledge the meaningful, exciting, original, and significant ideas presented in each of the essays submitted.
We also wish all the students much success with their college efforts. Thank you for your patience. Stay tuned to the Jelvix blog to follow the latest tech trends, news, and winning essays.
We look forward to seeing you all next year. The Jelvix team will give more effort into making our next program even more useful and exciting.