The extremely dynamic nature of retail business has its outcomes: the expected sales growth in 2023 is 4.8%, and the projection of sales growth in worldwide ecommerce is 4.88 trillion US dollars by 2025 – the cumulative of 246%.
New challenges are arising as the amount of information to be processed is increasing, together with the need for big data in retail app development. Usage of big data in retail data analysis is the way to succeed in the rapidly developing market.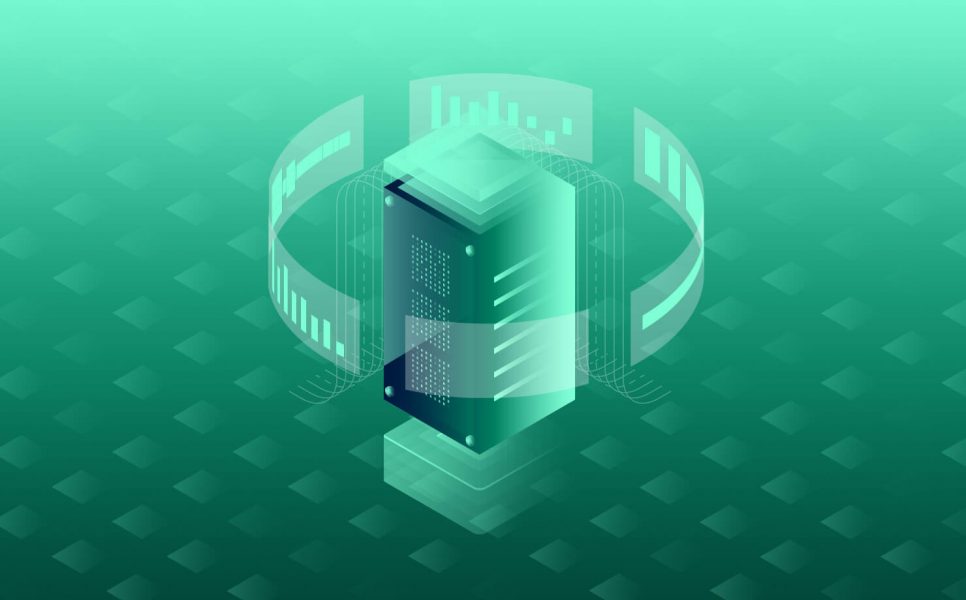 What Is Big Data?
As most aspects of our lives are becoming digitalized, more data is handled – this is the basis of the phenomenon of big data. It's about large volumes of various data, its analytics and utilization in business that potentially lead to profits.
Big data can also be defined by the three key characteristics: volume, velocity and variety. The definition emerged in early 2000s when the development of data systems analysis was progressing at an especially rapid pace.
Why do we need Big Data in retail
New kinds of data are emerging on a daily basis: statistics from social media, search and transaction histories. These data are valuable sources of information about customers and their preferences that have a potential to help increase sales, reduce costs and outcompete concurring companies.
A smart and productive business always strives for a deeper customer engagement – analyzing consumer behavior and supply chains, personalizing their ecommerce store for a better experience, with purposeful promotions and improved conversion rates. It is also one of the foundations of any startup's success.
Such resources can only be acquired by employing big data in business – for better customer communication and understanding, more effective promotion and competitive advantage.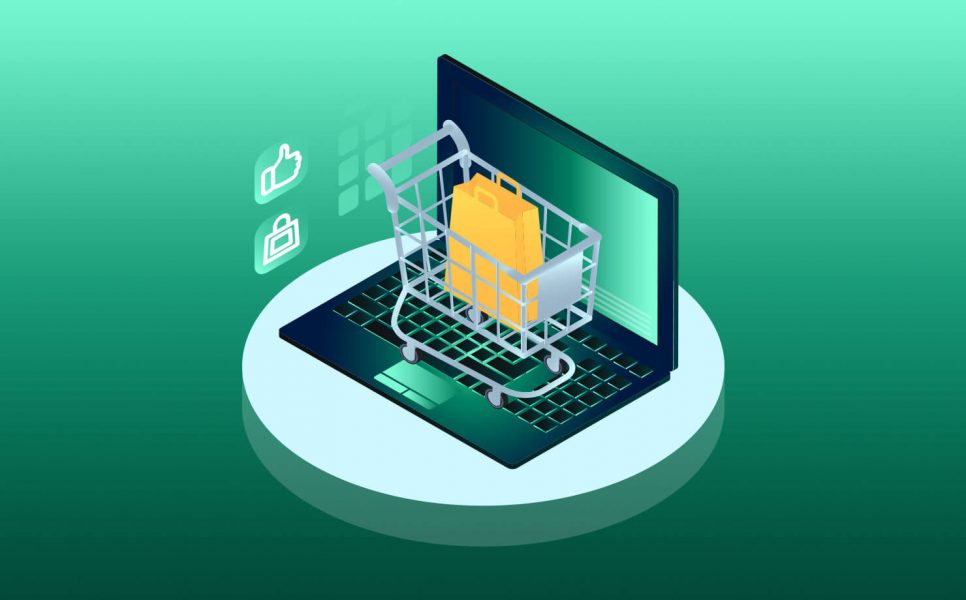 Recent advancements have created a new place for big data in retail industry. Things that we are mainly looking at include:
Using data analytics to verify the roots of sales decline and resolve the frustration;
Choosing optimum times for sales and distributing discounts;
Reviewing and checking risk portfolios;
Looking for and identifying fraud and hackers;
Problems with using Big Data for retailers
A relatively small percentage of retailers using data have been able to integrate all of it into the cloud. The reason behind that might be lying in large amounts of useless data polluting storage spaces. The challenges of big data in retail industry involve the following:
Data organization and delivery in an accessible form. A lot of data generated is simply not transcribed into formats that are easy to handle for employees with no IT background.
Technical usability of the data. Some of the data that comes in is just too messy to process for AI.
Securing customer data. It is crucial to use the most reliable and secure ways of protecting customers' data, at the same time not making the data storage and collection process overly complicated and creepy.
ROT data. Redundant, Outdated and Trivial data – in other words, the junk data that often overloads storage systems.
Competition for analytic priority. Large datasets with data gathered from vast numbers of different sources will create selection pressure, risking to result in considerable system stress and a drop in productivity.
How to use Big Data in retail business
In order to achieve the most efficient and productive use of big data models, the problems have to be eliminated, or at least minimized. The core reason for some of them is poor management and communication between members of the team running the project, although some of them are more technical. Some of the important points to notice are listed below.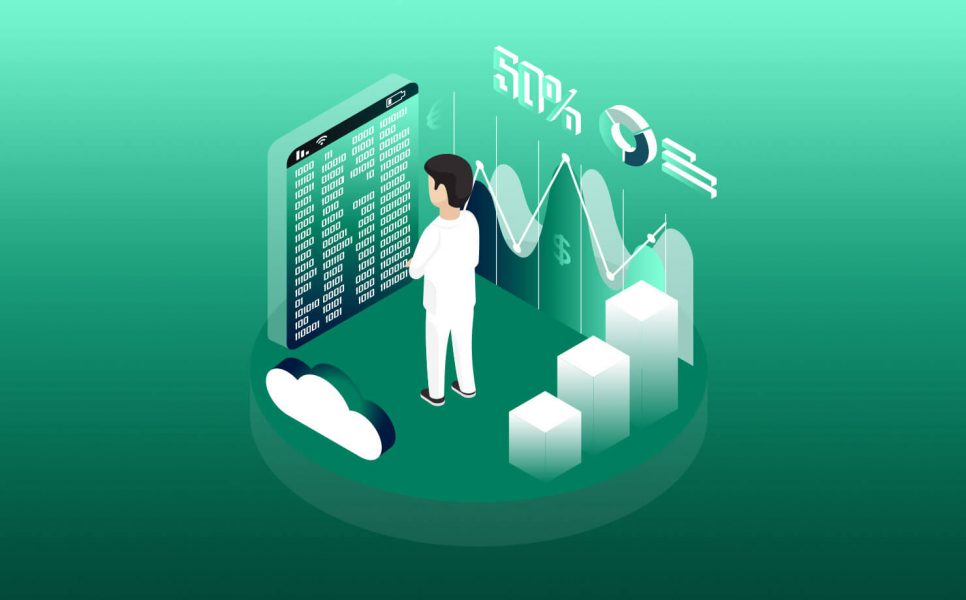 Keep an eye on junk data
Make sure you track your junk data, identify it and dispose of it in a timely manner. This will help you to get rid of some of the informational noise and concentrate on the things that you actually want.
Find allies
Consider collaborating with an IT company to create a suitable software base for your big data analysis system.
For instance, you may find that an experienced company like Jelvix will offer a number of services in this field, delivered by their experts to an excellent standard.
Choose the right metrics
Evaluating your brand's success relies on key performance indicators. Sometimes the process of choosing them can be rather misleading due to enormous amounts of information, some of which is just not accessible.
Big data analysis groups all of it into easily manageable KPIs and facilitates more accurate predictions of market trends and an improved understanding of consumer needs.
Specify your brand's objectives
This ties in with the previous point. Some retail companies using big data think it best to adapt to it and develop their business with the flow. However, experience shows that the best practice is actually the reverse: of the great amount of data you generate, pick out the details that are the most important on your way to achieving your goals and following your company's ideology.
Ask specific questions
Your big data will allow you to process great volumes of information about your customers. To generate brilliant ideas, you have to ask the right questions, and they have to be specific: "What is the average consumer age for this product? What online sources do the buyers for this product come from?"
Make data security your priority
Cybercrime is a growing issue: hackers are attempting to steal personal information from online stores and websites, threatening the safety of regular users. Since customer data protection is such a central element of any ecommerce business, you're obliged to build your big data management and analysis system around it.
Big Data in retail use cases
These days it has become absolutely essential for large-scale retailers to take on big data analysis to keep their positions on the market. It is true that customers do demand a more personalised, individual shopping experience after years of detachment from major suppliers. Finally getting a chance to directly contribute to a better quality of contact is something that's been long waited for. But how do corporations actually implement big data stores? Here are several big data in retail examples.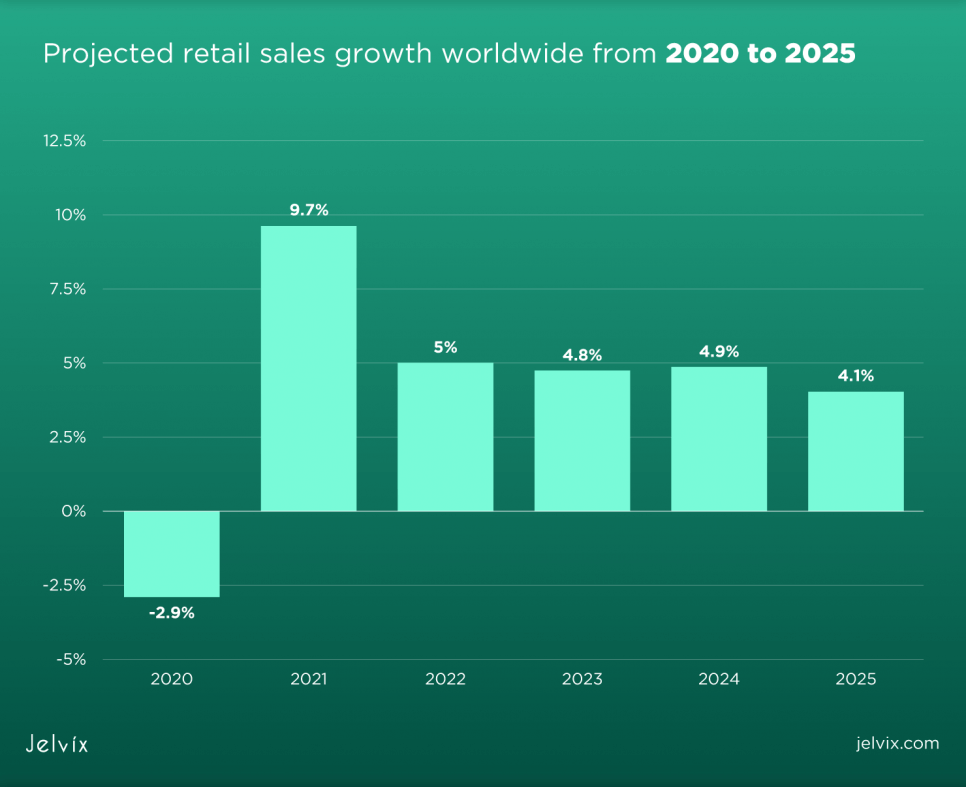 Target congratulates women on pregnancy even before they share the news with anyone
A feature developed by Target's statisticians several years back caused an uproar when it was first launched: women who hadn't even told their friends about their pregnancy were being congratulated on it by the popular store chain Target.
The secret to this incredible and slightly creepy attribute is, of course, in big data processing. Target collect as much data as they can on all of the customers that walk into their stores, so when an expectant mother starts going in for maternity clothing or vitamins they notice it right away.
Target's marketing team explained that their ultimate goal was to reach the potential customer before their baby arrived so that they could get hold of them before they got bombarded with adverts and offers by other companies.
Red Roof Inn used Big Data to generate a 10% increase in income
The hospitality industry has been using big data to target customers that are more likely to spend the most money on recreation during their stay for ages, but Red Roof Inn took a completely new approach.
Red Roof Inn is a chain of hotels that are mainly located in busy areas close to airports. Not so long ago they did a collaboration with airports in the US and weather forecast companies to predict potential flight cancellations due to weather events.
At an especially crowded airport, it may get tricky with thousands of people not knowing where to go after a flight was canceled. Red Roof based their marketing campaign on advertising their services on Google and social media for people that were most likely to end up in a situation like this. This resulted in a 10% increase of their income during just one season!
Big data analysis is an essential attribute of a successful business scheme. It can be used to improve your understanding of customer needs, make predictions about the market, and boost your sales. The world's leading corporations, such as Walmart, Amazon and Costco, are actively using big data. It is no easy thing to handle, and we recommend collaborating with a team of specialists that will guarantee your business project's success through the use of big data.