Today virtual reality in healthcare is on a rapid rise, and many well-known companies are using it in a novel way to improve the health care system all around the world. The healthcare industry used virtual reality throughout its various sectors to provide high-quality care to patients and medical professionals alike.
On top of that, virtual reality is being used in everything from surgical preparation to patient illness and therapy.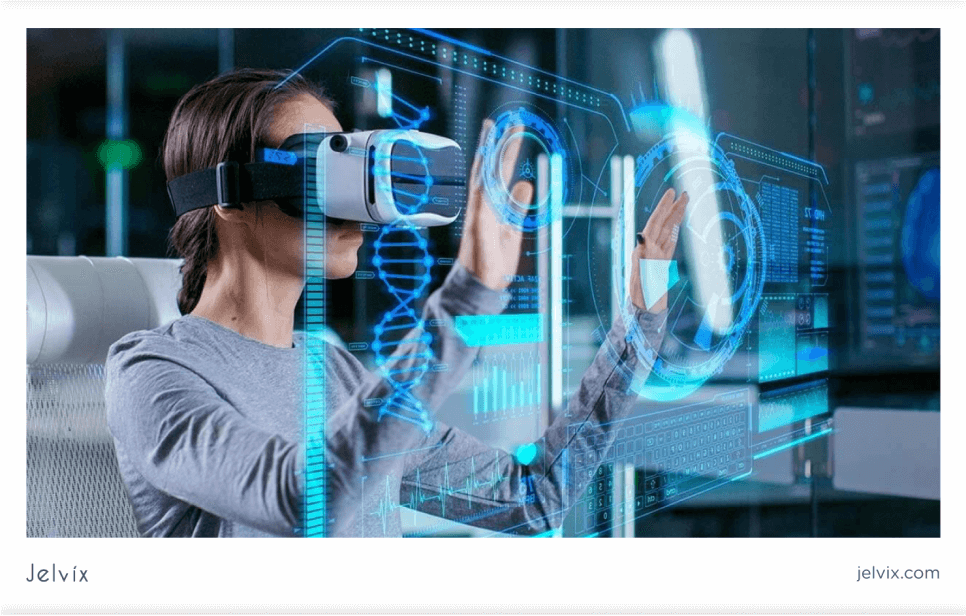 What is Virtual Reality?
Virtual Reality refers to a computer-generated simulation that allows a user to simulate a situation or experience of interest using a VR headset. With the help of VR, a person can interact within an artificial three-dimensional environment using various electronic devices, such as special goggles with a screen or gloves fitted with sensors.
The New Digital Era of Virtual Reality in Healthcare
Virtual Reality (VR) has become a promising health and science research market in this new digital area. It may seem now impressive the way VR is advancing the technology. Most people relate VR to gaming and entertainment devices, but you can find out how virtual reality is revolutionizing the Healthcare industry when used positively. Today VR can be a profound benefit to human health.
Applications of Virtual Reality in Healthcare:
In recent years, virtual reality has been widely used in the health sector, and it is applied in a wide range of healthcare applications. These are the following area of health care in which virtual reality is widely used:
Facilitate Medical Trainers
Over the last decade, one of the primary objectives of VR in medical science is students' training. Currently, many health organizations are paying attention to various VR medical training, including the understanding of cadavers. Moreover, VR is improving the knowledge and skills of a medical student in multiple ways.
For instance, with VR technology, doctors can view minute details of any part of the body in stunning 360° CGI reconstruction & create training scenarios that replicate standard surgical procedures.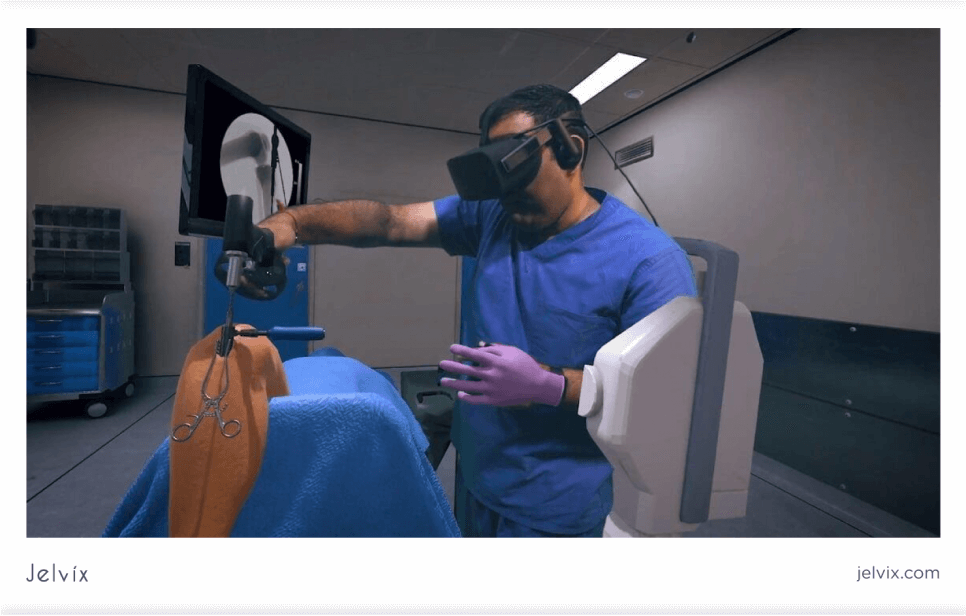 Treatment of Phantom Limb Pain (PLP)
Virtual reality in healthcare is playing a vital role in the treatment of phantom limb pain. With this new technology, the doctor can ease the pain from phantom limbs by tricking the amputee's brain into thinking that it is still in control of a missing limb.
VR in medicine uses various tricks on the patient's mind by putting mirrors in front of the chest to create the illusion that the body is symmetrical to proceed with this treatment.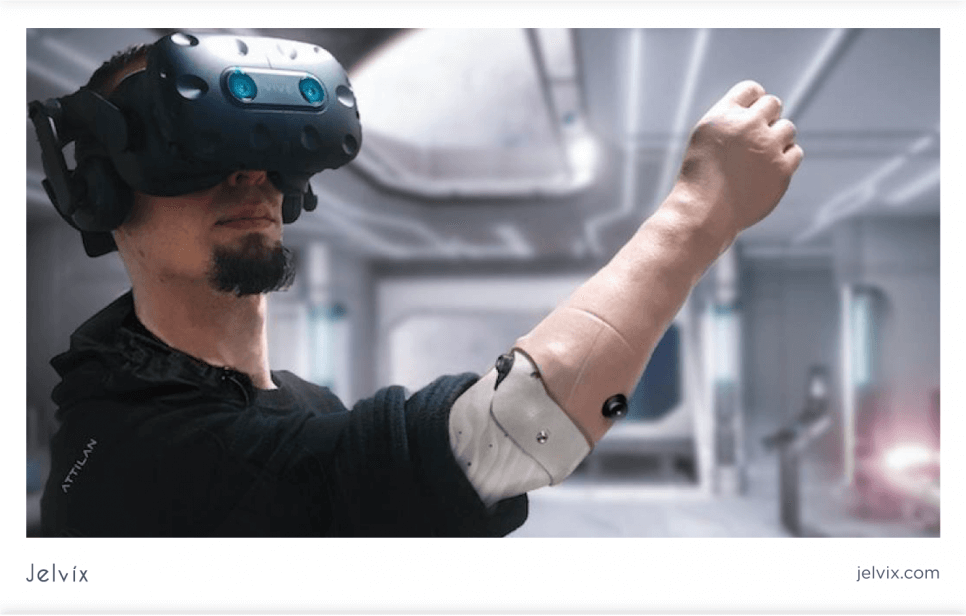 VR exposure therapy permits people to relieve stress, combat anxiety, and achieves a more peaceful or relaxed mental state. The project is led by the Psychiatry Center of Copenhagen and uses immersive environments built by Khora VR (a leading virtual and augmented reality production house in Scandinavia).
Known as SO-REAL, the project aims to increase the ease, acceptability, and effectiveness of anxiety treatment. To accomplish this, patients wear a VR headset to experience a simulation designed to calm their minds. On top of that, this VR technology can help patients who aren't familiar with mindfulness practices like meditation or yoga to achieve a flow state quickly.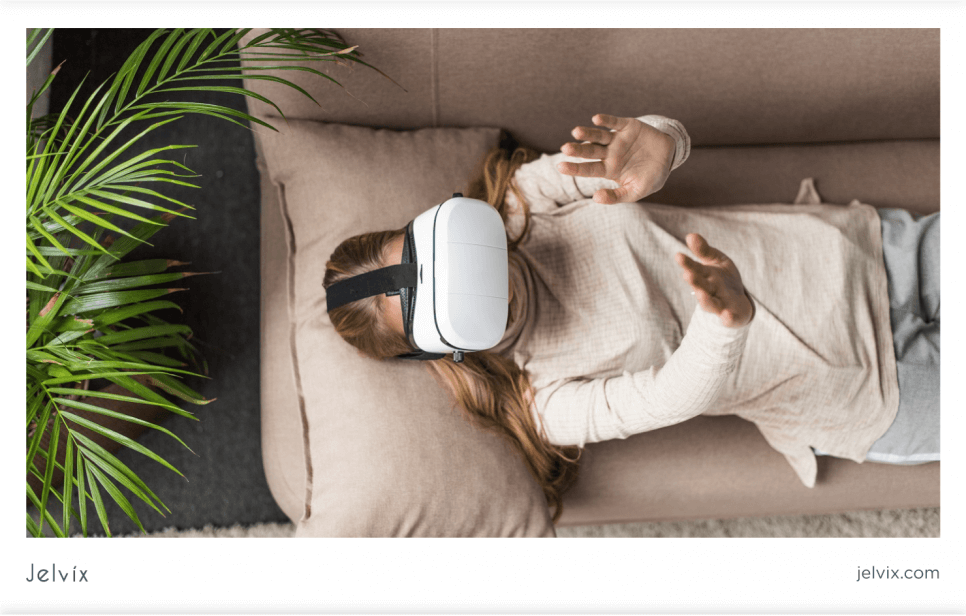 Today, virtual reality is a crucial factor in the healthcare sector and plays a significant role in patient treatment. Virtual Reality is quite valuable for planning complex operations, such as neurosurgical procedures. It means the surgical teams walk through the whole surgery and rehearse their planned intervention.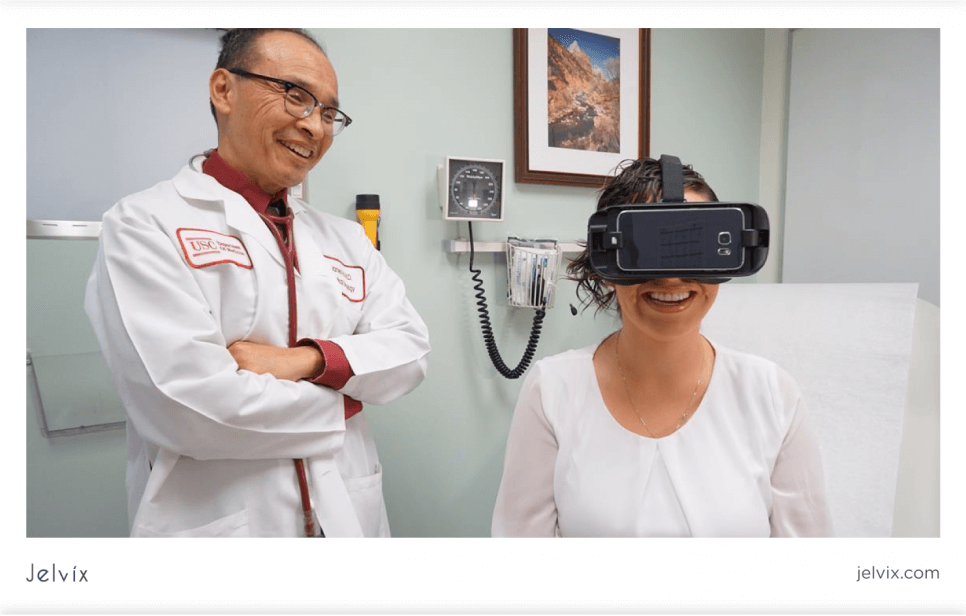 VR as a Relief Tool for Doctors
VR works as an empathy tool for doctors. Nowadays, many hospital systems utilize VR simulations to help doctors better empathize with their patients and provide them VR medical training. It can be challenging for doctors during these VR simulations; doctors may have experience in specific health conditions or be in certain real-life situations, such as being the target of verbal abuse in a domestic violence scenario.
On the positive side, By using this tool, the doctor can be engaged with their patient in a better way and understand what it's like to be their patients."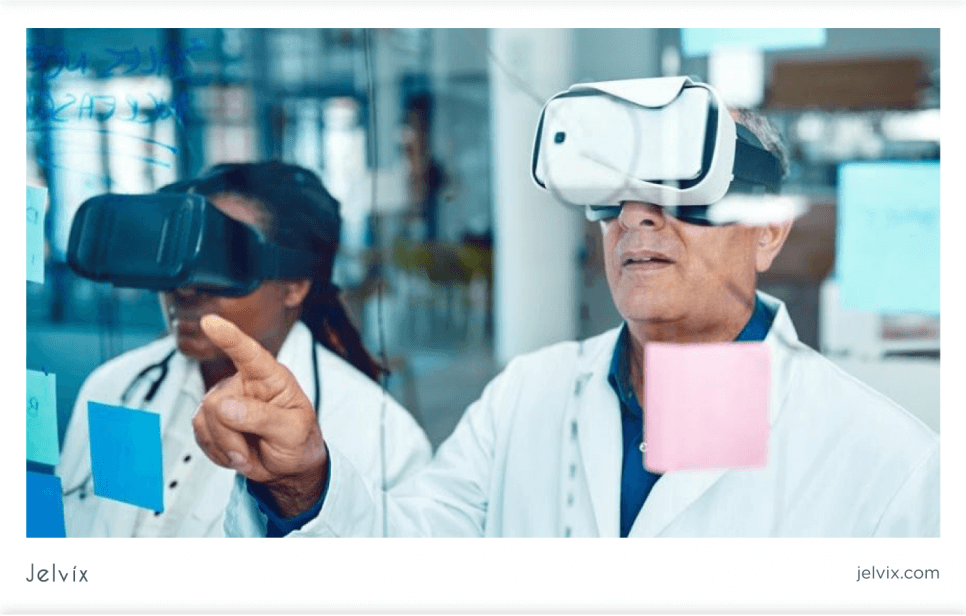 How Can VR Help Autistic Children and Adults?
Autism is a neurobehavioral condition of life. Today, people have the least social interaction and development. Autism is a developmental disability that causes persistent challenges in verbal and non-verbal communication and social interaction.
Over the last two decades, many health organizations have been researching how they utilize virtual reality (VR) technologies to improve the education of autistic children. This technology aims to allow exposure in the "real world" to train social skills in a virtual environment.
However, VR-HMD has been the critical focus for children and adults on the autism spectrum. With this technology in educational settings, we can ensure that Autism children and adults' appropriate recommendation is to train them in a virtual environment.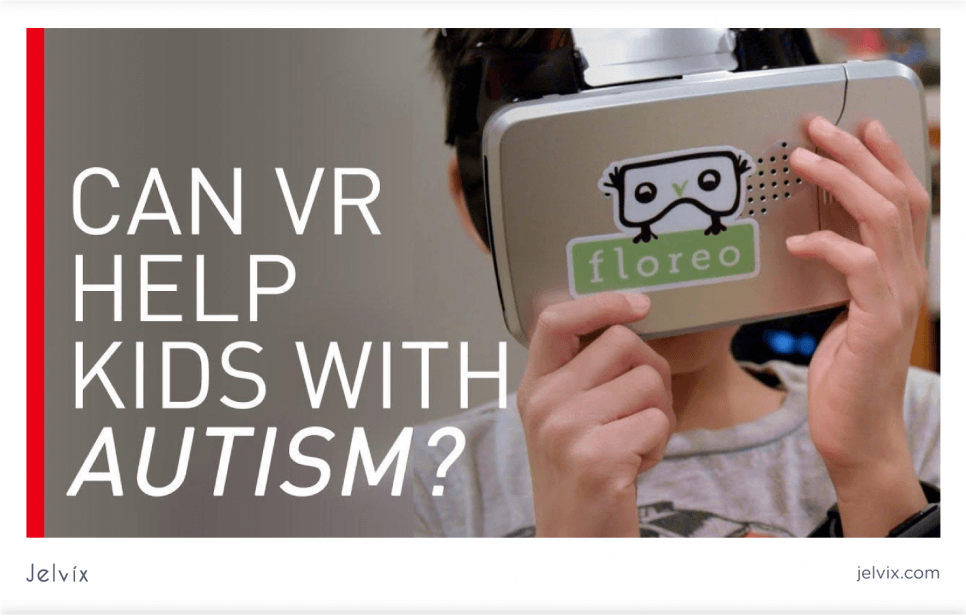 Virtual Reality is also instrumental in rehabilitating a patient with severe pain, such as skin graft, cleaning daily burns wounds, making injection more bearable for children. Moreover, VR has been found quite helpful in the distraction of patient pain when the use of anesthesia or sedation is contraindicated.
As a technology's usage evolves from entertainment purposes to healthcare impact, distraction with VR gaming that requires user participation helps them to feel like themselves again.
VR surgical simulation has been found very useful in training medical professionals. This helps them refine their skills and ultimately reduces errors that could be fatal during patients' treatment. With the help of virtual reality, surgeons can learn VR surgical simulation to enhance modern medicine.
Medical professionals who perform surgery can use medical VR simulation training to test new technology in a risk-free environment, build knowledge about current procedures and practice their skills to retain their expertise. Moreover, knowledgeable medical professionals and improved surgical technology help reduce medical errors, which will enhance patients' lives.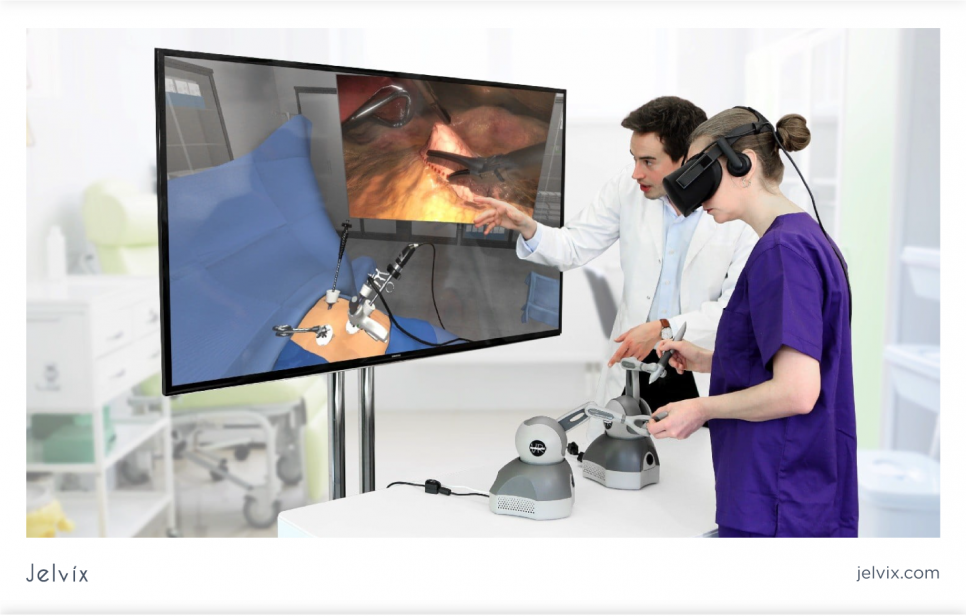 Physical Therapy for Speedy Recovery
VR is very helpful in pain management and physical treatment. VR for physical therapy has also been shown to a fantastic result to speed up the recovery time but required VR for medical training.
Providing a virtual environment for a patient to do their prescribed daily exercises makes the activity more fun, keeps the patient focused, and, most importantly, helps them keep their spirits up during what can be a lengthy recovery period.
Healthcare Real-Time Conferences with VR
VR creates a valuable alternative for conferencing as well. While interacting in VR, people can be more productive and engaged. Unlike traditional methods such as phone calls, video chats, or instant messages, attendees of VR conferences provide user-friendly environments that optimize learning, interaction, and connectivity.
Because when people are using VR headsets, they are fully present and not looking at anything else. Also, VR conferencing gives people a unique way to be attentive and alert when learning from others. VR offers users a different layer of connectivity. While using VR, users can assess an interaction by observing another person's body language.
Virtual Reality (VR) has emerged as a rehabilitation technology for patients with neurologic conditions. Like in other types of rehabilitation, VR-based interventions attempt to promote neuroplasticity and motor learning.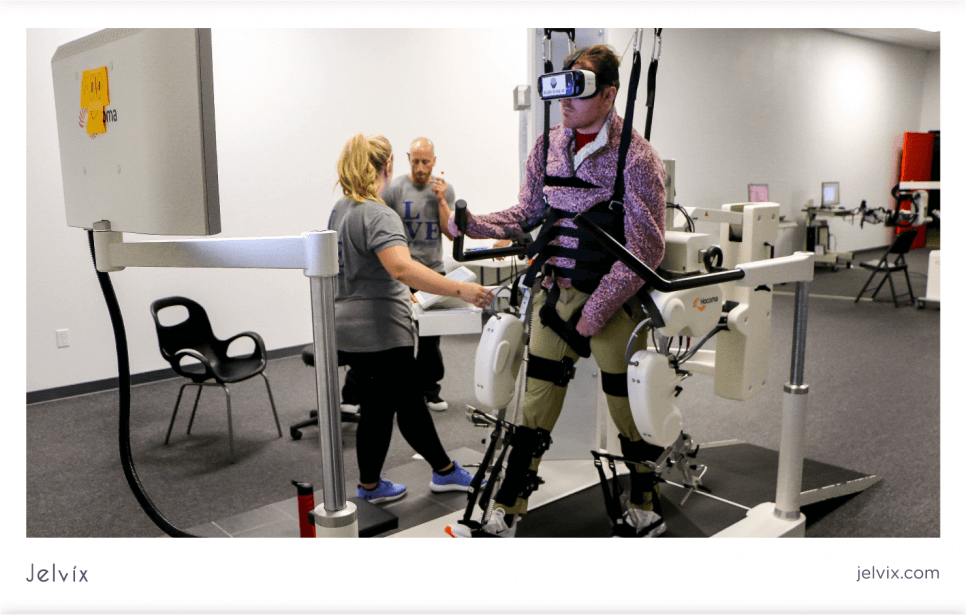 Again, VR offers distinct benefits for learners, faculty, and the health education system. VR plays a significant role in anatomy learning and makes accessing clinical experiences simple. VR Helps students develop communication mechanisms with different patients before actual medical practice to understand their medical condition better.
With the help of VR, doctors can minimize skill deficiency by enabling risk-free, hands-on courses. Moreover, VR ensures safe training and flattens the learning curve.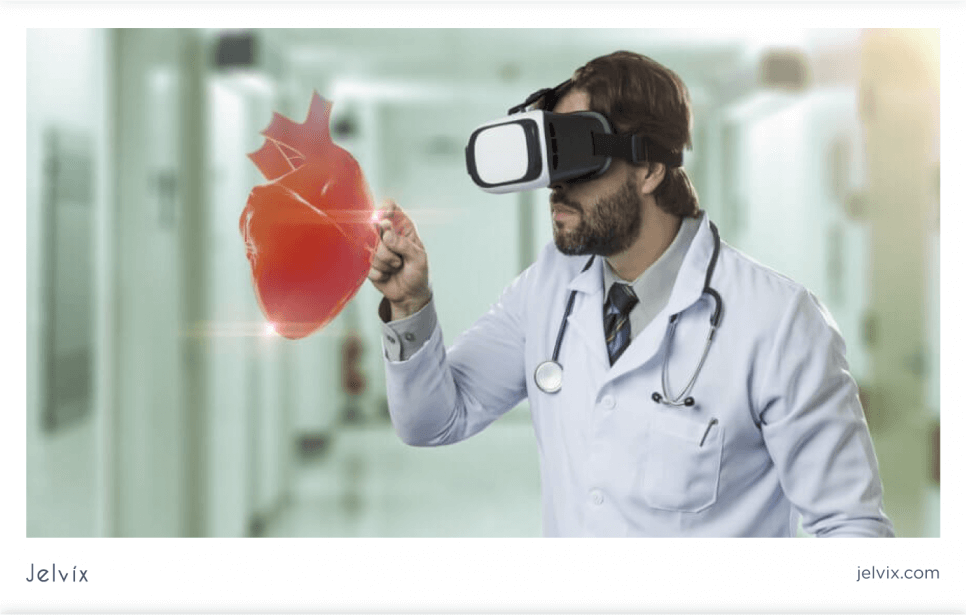 VR Impacting Fitness World
Virtual Reality has been instrumental in several fitness apps to promote physical activity every day by making it more fun. But more fun means more workouts. Today Dozens of fitness apps are already available in online fitness ap markets and app stores. According to various reports, VR can also play those kinds of healthy mind tricks.
In short, the wave of virtual reality in fitness is coming. San Francisco State University's Kinesiology Department launched the VR Health Institute, which is developing methods to test and rate the potential of VR, in particular, games based on how many calories players burn in a session.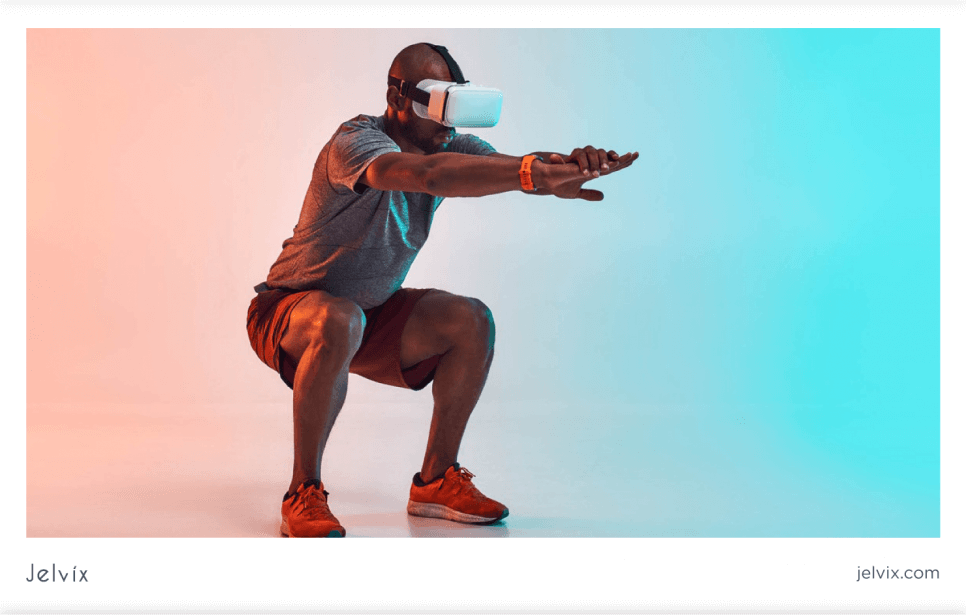 Marketing is a massive part of modern medicine. Virtual Reality allows companies to bridge the gap of marketing between experience and action. In simple words, VR offers a digital experience in place of a physical one to promote your company's products and services.
It also helps to boost your existing products. With the help of VR, you can improve your marketing strategy and open up new ways to interact with your customers, and increase brand awareness.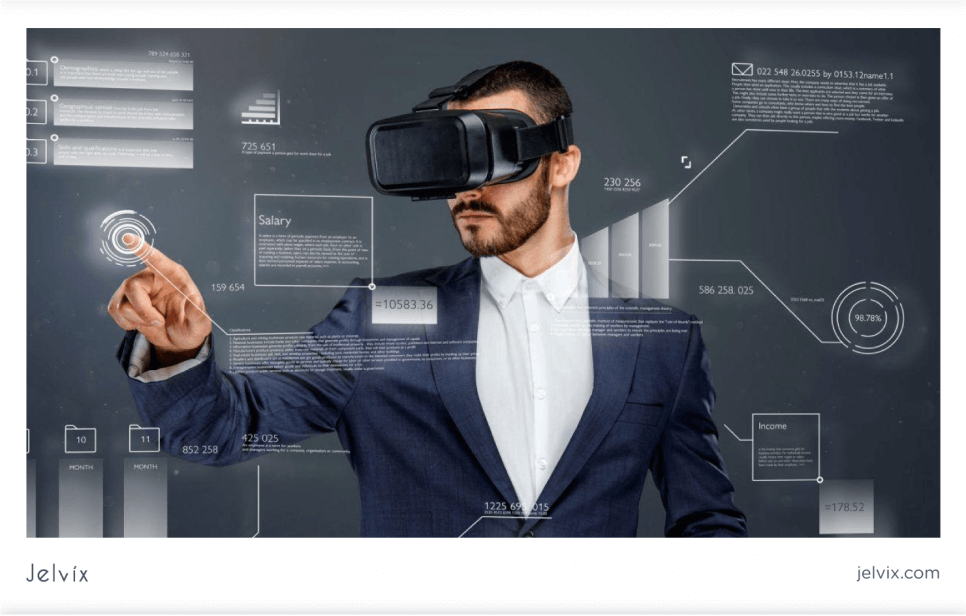 Dual Faces of Virtual Reality in Healthcare
For physicians and surgeons, the primary goal is about virtual reality's presentation for the human senses in an identical way to their natural counterparts. It will be possible to represent a patient with higher fidelity to the point that a medical avatar may become a surrogate.
In that case, the VR system offers real-based body avatars that connect with external devices like surgical instruments as it is nearly possible to the real models.
Fortunately, there is another possible way of using VR in psychological clinics and rehabilitation centers. Their professionals use VR to offer the human-computer interaction paradigm. It helps the users not become external observers but active participants because of computer-generated three-dimensional virtual worlds.
They have high control over this tool without any computer system constraints and provide an outstanding experience to the patients.
What are the Drawbacks of Virtual Reality in Healthcare?
The high cost of VR equipment and software
The first drawback is the high cost of VR equipment and software. It involves the complex hardware and computer programs that enhance the patient's experience using VR in medicine. While some of the costly projects are funded but many of them are out of the box. However, it is crucial to reduce the software development cost by using ready-made VR software development kits, though it might be challenging to adapt them.
Virtual Reality Addiction
VR addiction is a primary concern for doctors and has become a recognized problem. Most of the patients have dementia who encounter difficulties in interacting with the real world. And patients with these severe disabilities have VR addiction problems who don't want treatment with VR tools.
However, one of the well-known drawbacks of VR tends to cause vertigo, disorientation, nausea, or other similar users' symptoms even during gaming. Generally, patients may become more susceptible to such effects due to critical health conditions.
The new treatment methods require significant time and strict procedures to follow up because technologies related to virtual and augmented reality are still under extensive development. It is hard to run fair trials and their use for experiment purposes.
No doubt, VR is impressive for educational purposes, but virtual reality isn't easy to compete with a real-life practice that requires skillful medical training. Even doctors and surgeons need proper and elaborate training to use medical VR devices. And somehow, there might be something unclear while doing VR medical training.
Future Challenges of VR: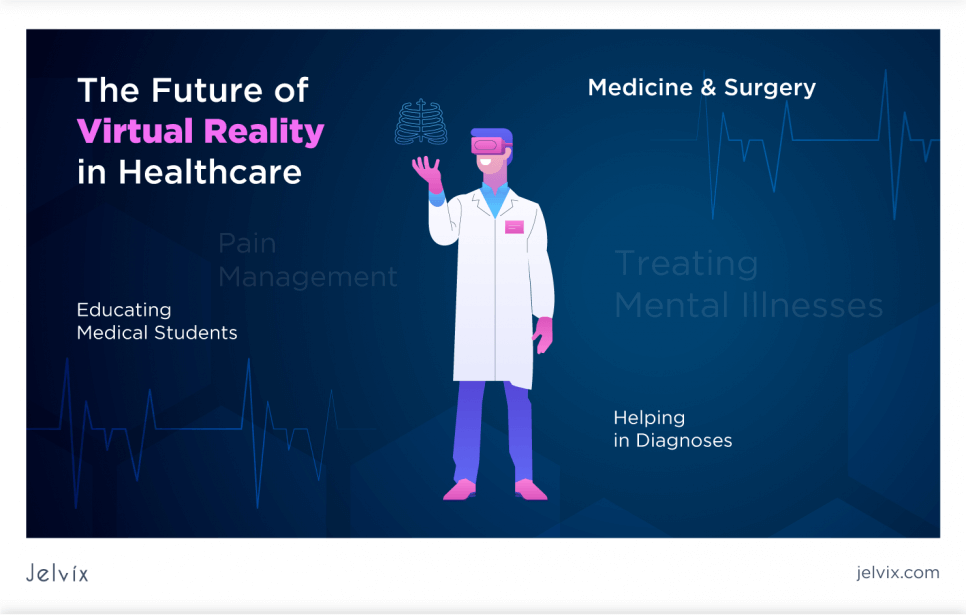 Significant efforts are still required to introduce the new medical VR devices in routine clinics. Undoubtedly, if the technology is more complex and costly, it is less likely to accept it. Therefore, it is a significant challenge for the future to overcome by developing user-friendly and customized virtual environments for patients.
From a clinical perspective, the actual VR protocols are considered closed experienced and lived only in the therapist's office, separated from the patient's emotions and behaviors in the real world. The new advancement made to overcome this issue by a new technological paradigm.
It is a closed-loop experience that uses smartphones and wearable VR devices to interact with the virtual and physical worlds.
Virtual reality plays a significantly more prominent role in health care by developing new VR devices for pain relief, which is the most promising area. To overcome the relief pain, the VR devices should be less costly and have fewer addiction chances.
Further, VR helps the children face a terrifying cardiac surgery by guiding the patients and family through the hospital environment before the surgery. The VR child tour guide program is commonly used to reduce stress and overcome their fears before the surgery.
However, to evolve the digital era of VR for future development, it is crucial to induce the media with teams of computer programmers, engineers, and therapists to organize events or seminars to discuss specific clinical problems. Of course, these experts will be beneficial to introduce the new advancements of virtual reality in healthcare.
FAQ (Frequently Asked Questions):
How do you predict the future of VR in Healthcare?
It's hard to predict that VR technology reimages a healthy environment or advancement in therapy. If we want VR to change our future, we will have to be more open and creative. The future of VR depends on us if we want it to be part of our life in the coming years.
Currently, we should focus on using VR and conduct seminars to talk about the new advancement and how VR technology becomes the biggest concern for virtual surgery.
What precautions should you take while experiencing VR?
To reduce the risks of injury, you should take precautions while experiencing VR. The headset produces a virtual reality experience that can distract your focus from your actual surroundings. Remember, the objects you see in the virtual environment don't exist in reality.
You may face serious injuries because of tripping, running into something, striking walls, or any other objects. So, clear your surroundings for the safe use of a headset.
Is using VR bad for health?
Most people who are experiencing VR come up with complaints of eye strain, nausea, and headache. It may affect the eye-brain connection because of the virtual environment that confuses the brain. The way we look at objects in VR much closer than Reality; it's far away from us.
There is conflict, and we are not sure how serious it affects our brain, but eventually, we're doing some tricks to the brain.

Conclusion
All the above discussion has highlighted the new and helpful technology of virtual reality in healthcare. However, there may be a lot of technical improvements that can be observed soon. VR is less harmful to patients and most helpful for children by reducing their stress.
In the coming days, there can be surprisingly new developments made in VR. Thus, VR technology may improve modern healthcare by introducing efficient and reliable medical VR devices that can entirely change treatment and help patients reduce their pain.
As we explore the myriad applications of virtual reality in healthcare, from pain management to medical education, it becomes evident that the backbone of these advancements is cutting-edge Healthcare software development. This field is crucial in creating the software that powers VR applications, driving forward the future of patient-centric healthcare solutions.