The app industry is exploding, and now is a great time for anyone to get on board!
If you have an app idea that you're convinced has the potential to be a market hit, then you'll be delighted to hear that global consumer spending in mobile apps is projected to reach $233 billion by 2026.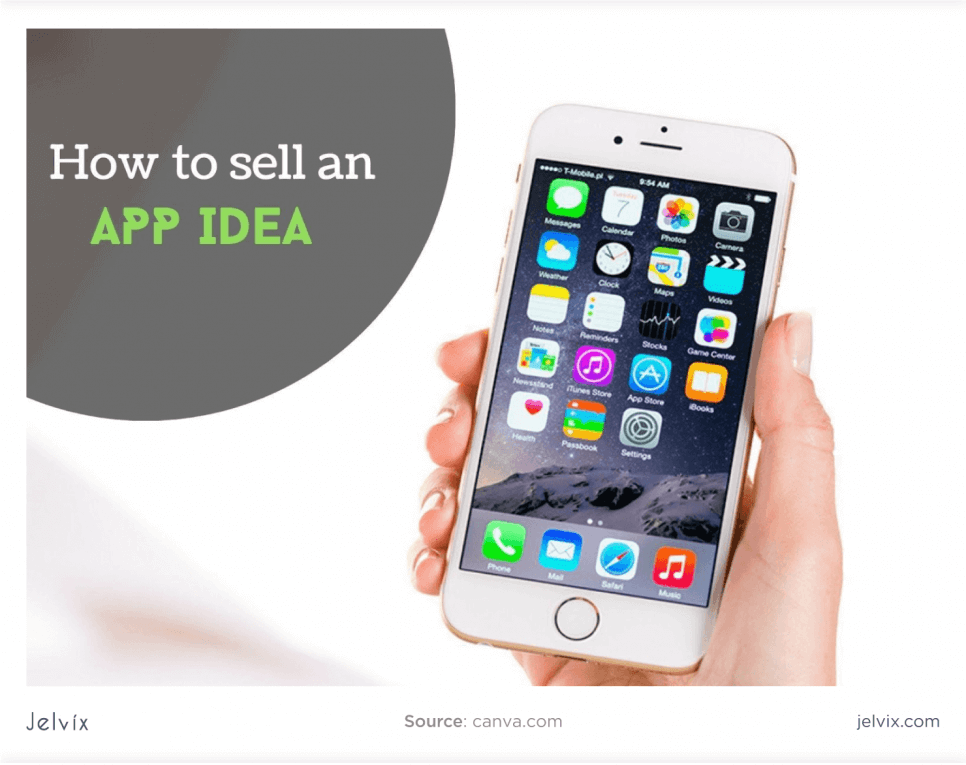 Worldwide customer spending on app subscriptions, in-app purchases, and premium apps reached $31.6 billion in the third quarter of 2022. And what's more, the App market volume is estimated to reach $614 billion by 2026.
If these numbers tell you anything, it's that building a useful and popular app will certainly make you lots of money. However, you should know that over 1000 apps are launched daily on Apple's App Store and triple that number of apps uploaded daily on Google Play Store.
This is a hugely competitive market, and how do you make your mark in the app industry? If you have a solid app idea, take the next few minutes to learn how to develop an app idea and turn it into a successful enterprise.
Find a Problem and Innovate the Solution
Building and selling a great app is a lot like starting a business, and one thing a successful app and a successful business have in common is that they solve real problems for people.
One of the worst ways to build an app is to come with a "fantastic idea," build it and present it to the market, hoping that people will love it.
However, if you can find a pressing problem and provide a convenient solution with your app idea, then you're already gearing up for success. But even this can be tricky. Many problems are not very obvious in today's tech world. Nevertheless, there are chances that the most obvious problems you can think of are being solved by the apps that already exist, which brings us to the next step.
Do the Research and Develop a Viable Business Plan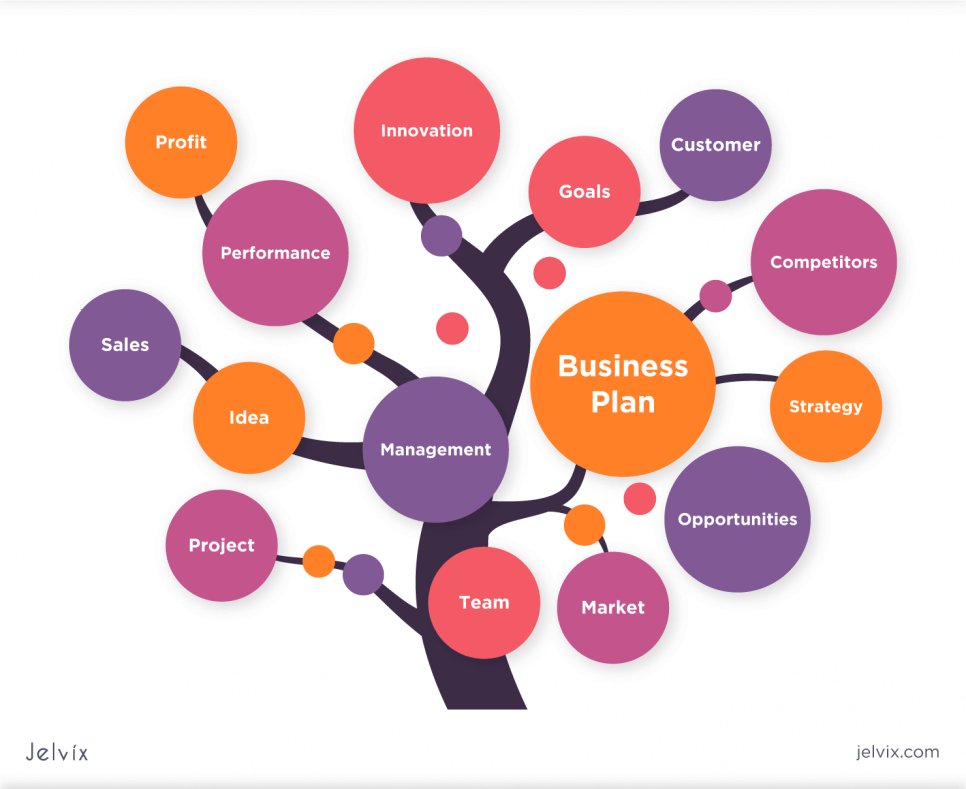 Every business needs a plan to succeed, and this plan should be created from extensive market research geared towards finding existing gaps in the market. The best app ideas are based on solving already-existing problems for customers.
Focus your research on other apps out there and see what services they provide, what problems they solve, and what problems are left unsolved. These unsolved problems are gaps in the market, and you may not know this, but customers are eagerly waiting for a solution.
Steve Jobs may have said that "those who are crazy enough to think they can change the world are those who do." Still, originality is somewhat overrated in today's business world, so there's always room for innovation.
And if you think about it, nothing is truly original. New inventions are built on existing principles, products, and ideas. Despite this, your idea still needs a touch of originality. For instance, the Schenkel brothers made a million-dollar tech business after spotting a gap in the market in 2010.
Before Apple incorporated a printing functionality into their operating system, it was impossible to print documents from mobile devices. The Schenkels saw a huge opportunity here and seized it by building the PrintCentral app to enable printing from an iPhone, iPad, and iPod touch.
At one time, PrintCentral was sold for £4 and was being downloaded every 50 seconds; now that was huge! It's easy to get excited and almost carried away when you get an amazing idea that you're convinced will change the world.
Let the Market Guide You
The good news here is that the world has changed in such a way that now we have access to loads of information. So, if you have stumbled on an incredible idea for an app, you have all means to get familiar with how the app industry works and what the market is like.
You have tons of data, statistics, information at your fingertips, and you can literally gather all the market intelligence you need to tell just how great your app idea is. There are over 2.8 million apps in the Google Play Store and 1.9 million apps in the Apple App Store. Within this number of apps already available, you will certainly find existing apps based on your idea and concept.
Find a Leverage to Give Your App an Edge in the Market
The two biggest app stores in the world have all the information you'll ever need, and your research will be based entirely on what's available there.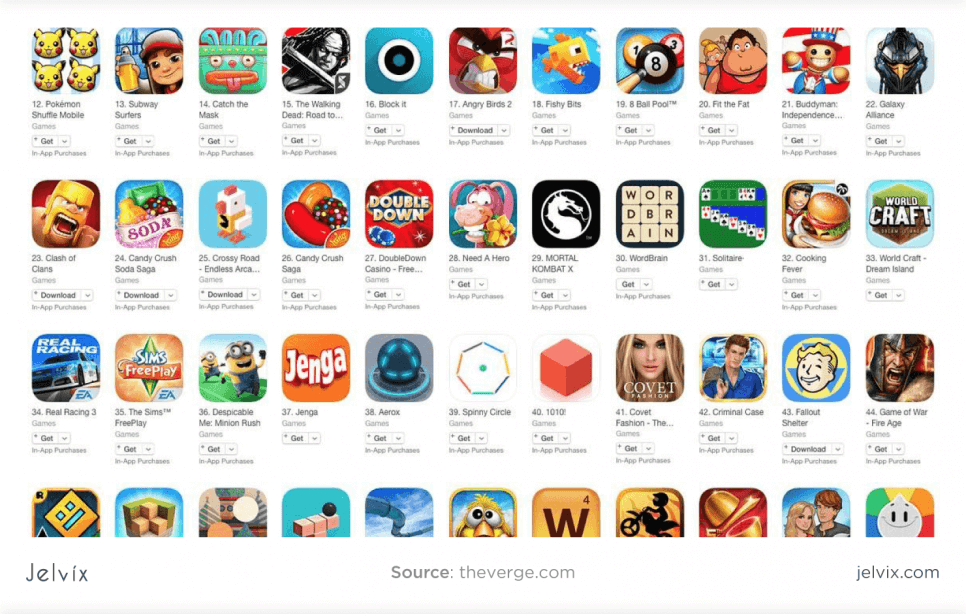 Whatever app idea you may have, find the top downloaded apps with similar concepts, download these apps and study them closely and get to feel them from the perspective of customers.
Reverse-engineer these apps to find out what makes them successful. If you can achieve this and fill the gap the competition isn't filling, you put your app a step ahead of theirs, and this gives you the perfect leverage you need to outperform them.
In business, studying the competitors is a great tool for out-smarting them. It gives you fresh insight on how to make better products that will serve the market better. Chad Mureta employed this strategy when he built one of his most successful apps, the Emoji app.
According to Mureta, he took a close look at what the market offered and downloaded all the major emoticon apps. He liked what he saw and noticed a lack of variety and limited functionality, so he wondered how to improve the existing apps.
Mureta brainstormed until he got a perfect idea and created an app that enabled the Emoji keyboard and contained an additional 450 emoticons that could be shared via text, e-mail, Facebook, etc. This single app was downloaded over 20 million times and raked in millions of dollars in profit.
Validate Your App Idea
So, you've done some research and found out that your idea is actually pretty solid and will probably make you some good money. But you still have to go a step further to ensure you get a reasonable return on investment for your app idea.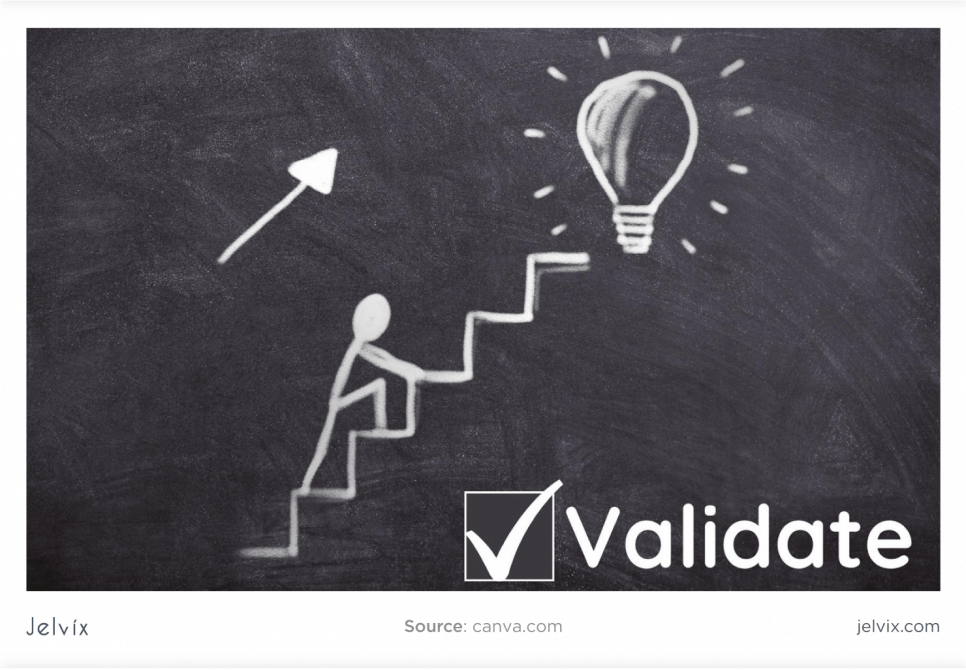 You should know that every month, no less than 36 thousand apps are launched on iOS Apple App Store, and as of 2022, there are 1.74 million apps released by 734 thousand publishers on App Store.
Another statistic shows that 80 to 90% of mobile apps launched in the app store are abandoned after a single use. The average app loses 77% of daily active users (DAUs) within three days of installation and 90% of DAUs within 30 days.
And not surprising, the leading cause for app failure is poor market research. This is to say that no matter how great and phenomenal your idea may be, you need to validate it.
And this goes beyond the basic research of checking app stores and Google trends. You need actual interaction with potential customers and app users to truly validate your app idea.
Thankfully, there is a cost-effective way to do it, and that is micro-testing. Micro-testing isn't new, it's been done over a thousand times before, and if you want to sell ideas to companies, you can employ this model. It follows three easy steps, as described by Peter Tanham;
Build a landing page for your app

Run a small ad campaign

And monitor the results
Here's a breakdown of each step.
Build a Landing Page for Your App
The landing page will highlight the major features, benefits, key problems it solves, the key selling points of your app, and what makes it better than the other apps out there.
Describe your app like it already exists and add a clear Call-to-action button, which will be a button for downloading the app. Make sure you include professional mock-ups of your app design and simulate what users will experience when they see your app displayed in app stores.
Run a Small Ad Campaign
Use a small paid ad campaign to drive traffic to your landing page. Use Google, Facebook, Twitter, and other social media platforms to run paid ads and drive traffic to your landing app.
This serves two major purposes: to help you better understand your target market, and secondly, to monitor the return on investment for the ad campaign (near-accurate potential ROI for the app and cost per download).
Monitor Your Result
Use Google Analytics to monitor how many visitors landed on your page and how many of them actually clicked on the download button. With this, you will have a clear picture of the potential success of your app. You can also make certain adjustments based on the behaviour of visitors on your landing app.
Build a Mobile Prototype
Let's face it, nobody really buys an app idea. It's virtually impossible to sell business ideas to billion-dollar companies. You have to first move past the idea stage and prove that your idea is worth their time and money. Some companies may permit app idea submission on their websites, but they rarely look at those.
However, many companies will pay top dollar for an app they find useful and whose features align with their future ideas as a company.
For instance, in 2010, Apple purchased the voice assistant app Siri for about $200 million dollars because it fit into their goals as a company, and they saw its potential. Also, in 2016, Google purchased a navigation app, Waze, built by an Israeli startup. Waze was different from other navigation apps because it allowed users to interact and report on what's happening on the road and traffic situation in real-time.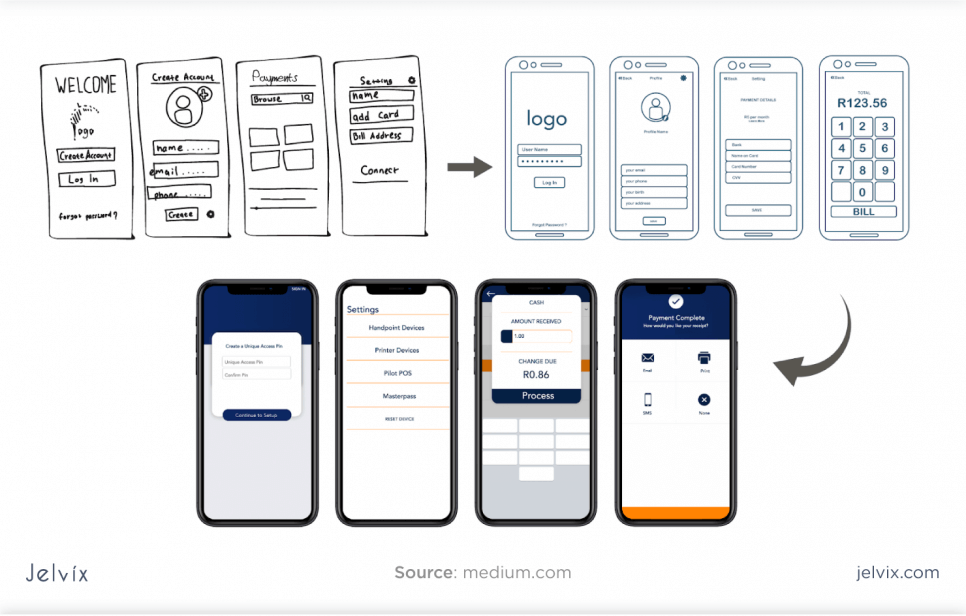 If your idea for an app has potential and fits into the big picture of billion-dollar companies like Facebook, Google, Apple, then you have an untapped goldmine in your hands. But you first have to bring your idea to life and let it breathe. And one of the first stages towards developing the perfect app involves creating a mobile prototype.
Mobile prototyping is part of the app testing process to fine-tune the UI and UX to ensure the final product is user-friendly, interactive, and functional. But you have to be wary of trying to get the perfect UI at this point. The goal is to make the app functional and user-friendly.
You can always improve the UI designs after it's released. Your priority at this stage is to create a functional app with the ultimate user experience.
Prototyping isn't only for user testing, and it also helps potential investors interact with your product and get a feel of it themselves. A lot of investors prefer to get involved with startups at the earliest possible stage and display your product in a way that makes it real and usable and helps in their decision-making process.
Monetizing Your App Idea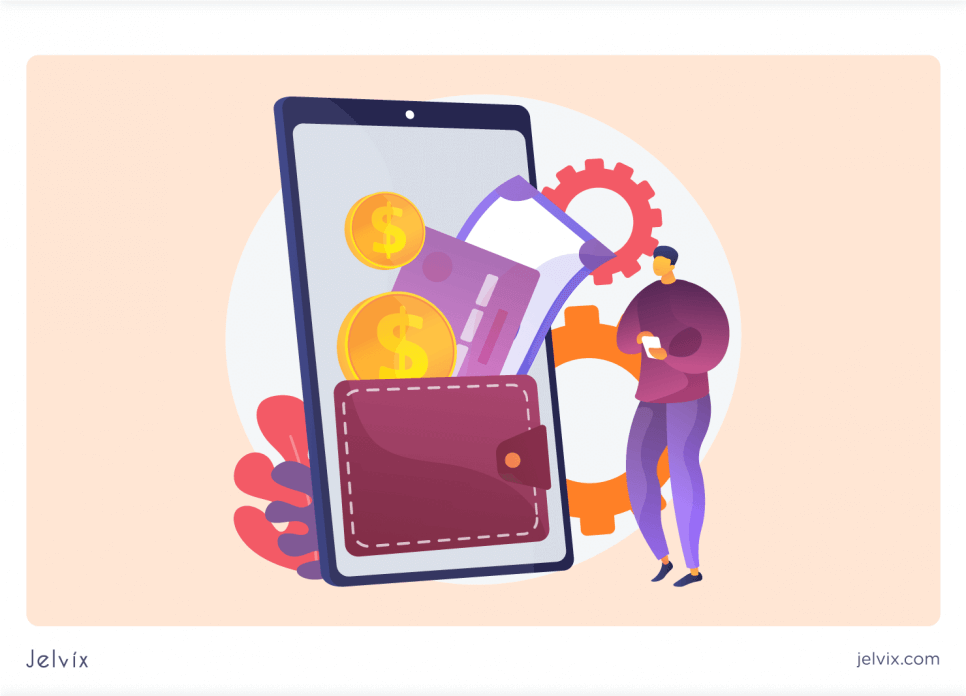 Your app idea can only be a viable business if it has a money-making model. And the thought process that goes into the app development phase should include viable monetizing arguments. According to many app industry experts, the best monetization model for apps is the freemium model.
In the freemium model, the app itself is free for download with the basic features free for everyone to use but with an optional paid version to unlock premium features. Users can either enjoy the free app or pay for the premium version to access additional features and premium content.
This model is especially great for gaming apps, editing apps, designing apps, video/photo apps because the free version will enable you to build a fanbase and loyal following. And if your app has an excellent UX, your fans will eagerly pay to unlock more levels or premium features.
There are other app monetization models you can also consider, such as:
Direct monetization: in this model, users will have to make an upfront payment before downloading the app or a recurring subscription fee. In other words, no version of the app is free.
In-app advertising: this is where you build a free app but monetize it through in-app adverts shown to users. Some apps with this feature will have an optional paid version where users can eliminate annoying ads.
In-app purchases: this is similar to the freemium model where the basic features of the app are free for everyone, and users can pay for extra features or make purchases within the app.
Marketing Can Make all the Difference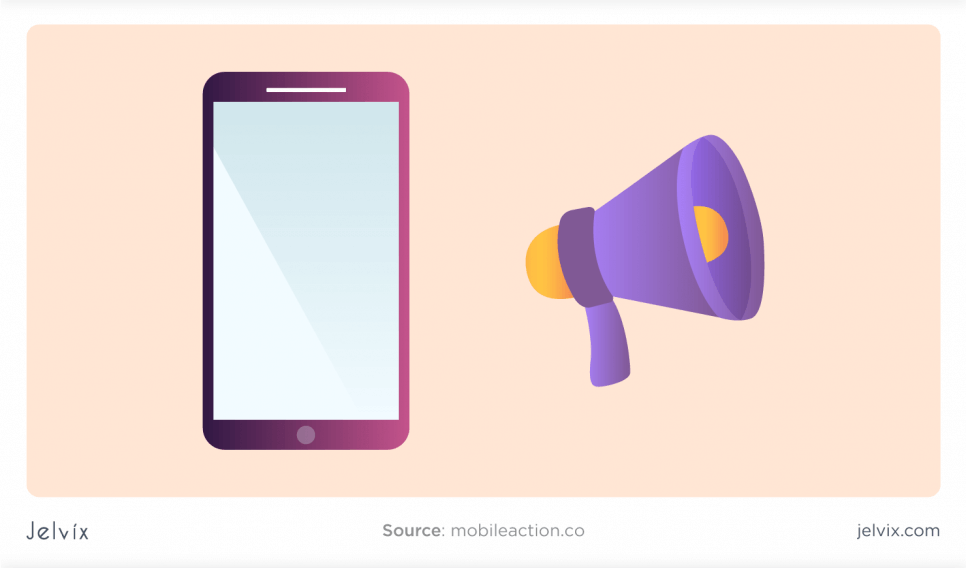 Publicity is crucial in any business, and your app will not do as well as it should if it doesn't get enough promotion. Therefore, create a large network for users, tech journalists, and investors even before the launch day. You can start with your social network but ensure you reach out to tech journalists that can spread the word about your app.
An amazing app will not succeed if it doesn't get in people's faces, while a less-than-amazing app can become a market hit if it gets the right publicity. You can leverage your social network and get testers and tech influencers to review your app and write things about it. All you need is a smart strategy.
FAQs
Can I Sell an Idea of an App?
Without execution, an idea isn't exactly worth anything. If you have an idea for an app, your best chance at making money from it is to make it into an MVP (Minimum Viable Product). You have a better chance of selling concepts and app ideas if you can prove the technical and financial feasibility of your project.
Can You Sell an Idea for an Invention?
If you have an idea or an invention, you can sell your idea by licensing your invention idea. You give a company legal permission to use your idea for a period of time. They will produce and market the products while paying your royalties.
How Can I Sell an Idea to a Company Without a Patent?
You can sell an idea to a company without a patent, but you will need to get them to sign a non-disclosure agreement (NDA) to prevent them from stealing your idea. The NDA would limit the company's ability to use your idea without paying you for it.

Conclusion
With people spending so much time on mobile apps now, coupled with the recent acceleration of app usage from COVID-19, there has never been a better time to get on board. And if you have conceived a great idea for an app, merely selling it off to some companies may not be the easiest option.
The best way to guarantee that your idea actually will make you money is if you're ready to put in some work towards bringing it to life. Remember, having a unique message and innovative features is the key to success and standing out from the rest.
If you need more guidance about where to start with your app idea, we have a proficient sales team that can guide you with your venture.