Comprehensive Recruitment Industry Solution for Employment
Product Overview
Client's goals
The app is designed to bridge the gap in unemployment and facilitate career management. In general, its goal is to investigate the industry as a whole and identify the root causes of people's employment struggles.
The Client's main focus was to provide job search based on the job seeker's qualifications and experience as well as give employers an opportunity to offer candidates appropriate positions at their companies.
The main trait of the application was to make the job search process easier and more pleasant for all social categories, especially former military, infantry, and police officers. When people resign or retire, they find the change in the career field extremely difficult to handle. That's why within the app, searching for employment options had to be as simple and user-friendly as possible.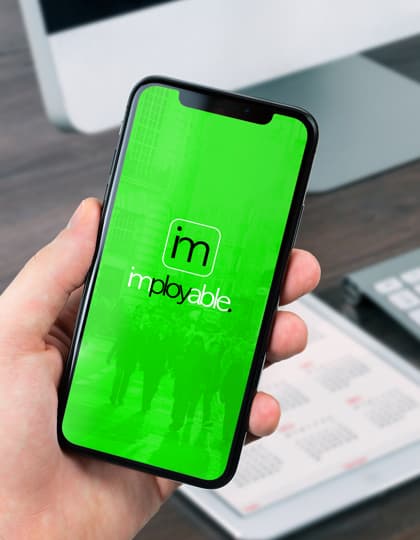 Implementation
Jelvix designed and developed iOS & Android mobile app, web portal, and admin panel. Core functionality includes such powerful features as a coaching suite of videos, the option of building a digital CV, live jobs, a direct messaging tool, and the collection of 800+ careers.
Reasonable competitive advantages of the app for job seekers are the vacancy saving option to view and apply for later, the option to apply with the digital profile, volunteer opportunities, etc. We provided our customer with full tech support and training to ensure an engaging experience exceeding expectations.
The Jelvix team ensured the mobile and web platforms had a perfect user experience and consistent visual design.
Backend experts chose a perfect set of technologies for the project, including PHP, PostgreSQL, Nginx, Stripe SDK, Symfony/messenger. Frontend development was performed with the following technology stack: TypeScript, Angular, Google API, Google Places, Webpack, Prepared SSR. The iOS app was build in Swift code and used third-party libraries. The Android platform was performed within Kotlin and used Android SDK frameworks as well as third-party libraries and Youtube API.
Value Delivered
Jelvix established not just a job search app, but a lifelong career management tool offering help and job insights. There are many special features to help users go through the entire process of finding a job that's right for every single person. With Imployable users get access to millions of job postings, personalized search, connection with employers, and job application submission. Imployable evaluates if there is a match between the employee's strengths, needs, experience, and the requirements of a particular job and work environment. If a job seeker lacks a certain qualification, the app will prompt how to develop the skills necessary for such a career.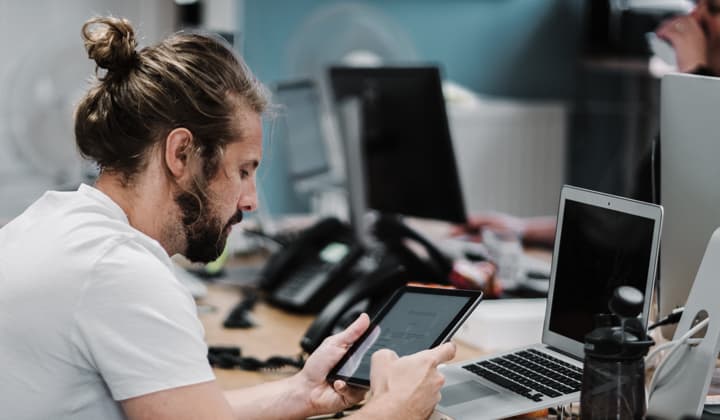 Project Results
Imployable is the first app of its kind that shows users (who have created a full profile) how they fit compared to live jobs and potential careers. The app also takes advantage of search through over 800 potential jobs in every industry and learn about the average salaries. Using this app you are the first to get information on new job openings based on your preferences and show higher-paying jobs with information on acquiring the skills needed to get to the next level. You can apply directly from the device. As potential jobs land on your screen, you swipe left to dismiss and move along and swipe right to apply. The app was downloaded 3723 times on the iOS platform and 9278 - on Android. We've already got a loyal base of users and received positive feedback.