All-in-One Virtual Meeting Software Development
Product Overview
Client's goals
The main request of the client was the systematization of the workflow and the arrangement of data in one place for easy use. The client wanted to provide a convenient way for employees to communicate in order to organize projects and internal company affairs. In addition to the ability to hold online meetings and manage private chats, the platform also needed the ability to enter, search, and edit data while booking appointments in several clicks.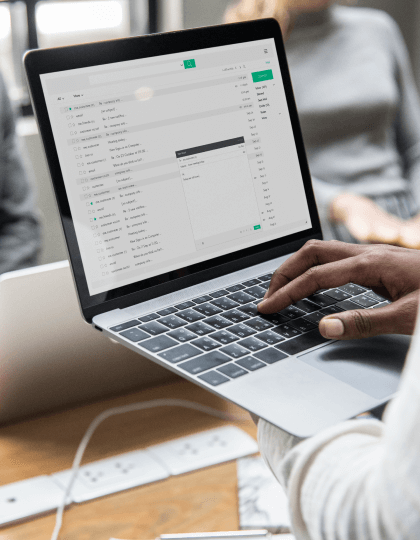 Implementation
Having studied in detail all of the client's requirements and goals, our team began to develop the platform. We combined high-definition video conferencing, easy scheduling and management, a secure payment system, private and group chats, file organization, and the ability to make changes. To support all of this, we created a clear and scalable architecture that allows the platform to grow. It was also important to ensure data security and the ability to broadcast meetings to a large number of participants.
After defining the technology stack, we identified the following features the platform should contain, namely:
Schedule;
Video conferences and chats;
Recording online conferences;
Tracking system;
Creation of personal accounts for employees;
Notification system;
Uploading and organizing materials.
With all the features in mind, we made it possible for each employee to create their own personal unit, which included the ability to select consultation times, group and individual chats, and upload and edit information.
Also, each employee is notified about the start time of the conference, deadlines of tasks, and chat messages.
We devoted a lot of time and effort to ensure the product's stability and security, compliance with major laws and regulations, and standards including HIPAA and GDPR.
In addition to the above, an intuitive user interface was developed to ensure easy interaction between the employees. A robust and secure high-definition video conferencing tool has also been developed with Sendbird, allowing users to hold meetings from any device. It's worth noting that the platform has both a web form and Android and iOS apps.
Value Delivered
The creation and implementation of this platform allows the company to carry out all activities and operations in one place, which automates a large number of processes and increases the efficiency of the company as a whole.
Project Results
As a result, the Jelvix team has provided the client with a user-friendly web platform and application that covers all their needs to conduct meetings from any device. The implementation of this platform has greatly increased the comfort and speed of the employees, thereby freeing up time for new customers.