On November 13th, the 16 most promising hi-tech companies from Ukraine will go on a Trade Mission to Toronto to conquer the Canadian IT market! They will present the latest technological innovations to Canadian business representatives, interested in establishing trade relations with Ukraine, as well as its investment potential.
This year the Trade Mission is organized by the Export Promotion Office, Canada-Ukraine Chamber of Commerce, Canada-Ukraine Trade, and Investment Support project – CUTIS and Embassy of Ukraine in Canada.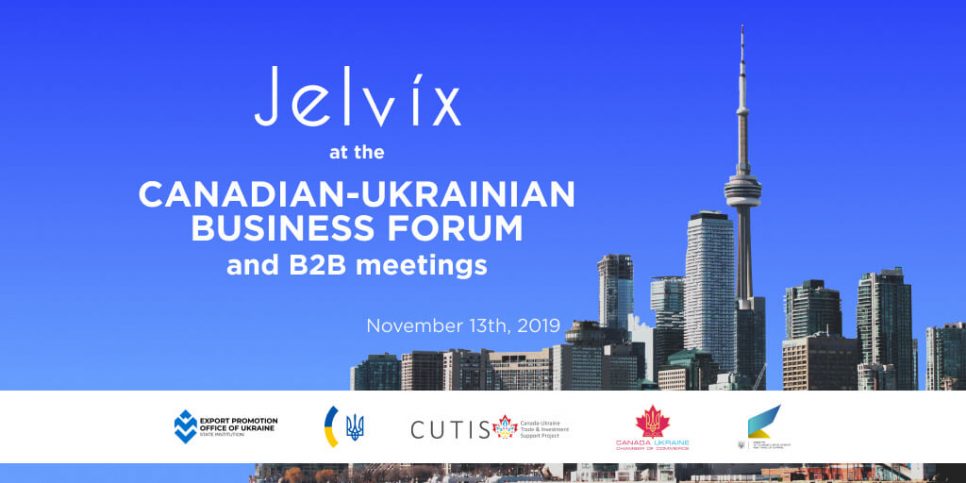 The delegates of the Trade Mission will not only take part in the business forum but also attend the individual B2B meetings organized by experienced business consultants. When registering for the event, each participant will be able to choose a company for the meeting and communication individually. Canadian party will have a great chance to learn more about the Ukrainian IT ecosystem, discover the benefits of cooperation with products and services companies, and establish relationships with Ukrainian business representatives.
Jelvix, among the top hi-tech companies, will represent the Ukrainian IT sector as a European IT hub to Canadian partners to launch further bilateral cooperation. We are looking forward to getting acquainted with the experience and achievements of the Canadian IT industry, exploring the market from the inside.
Jelvix Head of Sales will showcase our innovative solutions to potential local partners. He will also participate in a seminar where consultants will introduce the local business culture and the country's trade opportunities.
Canadian – Ukrainian Business Forum Toronto brings the opportunity to find potential partners and strengthen business relationships for long-term cooperation. Stay on top of the most relevant info about Ukrainian IT products and services!
Need a qualified team of developers?
Own the dedicated development team of professionals exclusively for your project.
Get in touch
Get in touch