The Beacon technology is often used for marketing and business purposes. It sends targeted info from source-beacons to the beacons installed on various devices. But you might ask yourself – exactly, how do beacons work? We will cover this issue in our article.
The Beacon technology has started its way back in 2013. This technology is very likely to be a big hit in the upcoming years. Google works hard every day to make Eddystone, their iBeacon alternative, the best it can be.
What are Beacons?
Beacons are tiny Bluetooth transmitters that send different signals to the devices that are in close proximity. It can be compared to the lighthouse that sends light signals to the ships nearby. So what are beacons used for? They connect devices and transmit information. It can be some location-based information in the nearest store about discounts, for example. It sends radio signals that are made of number and letter combinations. They are transmitted with a regular 1/10th of a second interval.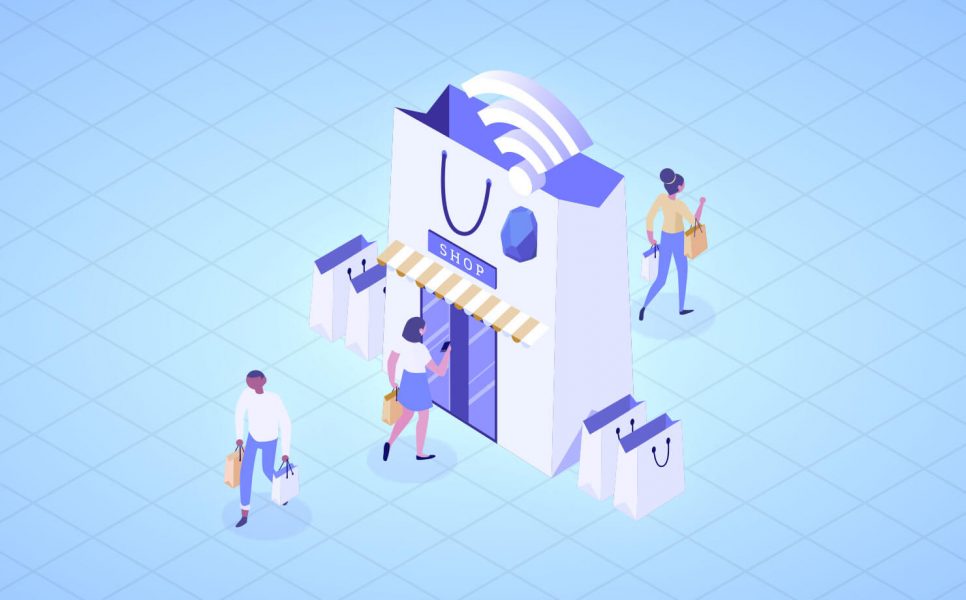 Types of Beacons
Beacons aren't based on GPS, so they provide a more accurate location, and can be used even indoors. There are many different beacons, which can be divided into different types by the Beacon protocol, location technology, and power solution.
Beacon protocols:
This protocol appeared in 2013, and was the first one on the market. iBeacon works perfectly with both iOS and Android-based devices. The beacon uses a UUID via the iBeacon protocol. The UUID is a 24-number string that communicates with an app.
This protocol appeared in 2015, and it is just a new name for the UriBeacon. Eddystone beacons transmit three frame-types that work perfectly with both the iOS- and Android-based devices. A single beacon can transmit from one to three frame-types: URL, UID, and TLM.
GeoBeacon by Techno-World
This protocol appeared in 2017. This is an open-source protocol that can be used in the GeoCatching apps since it's very compact.
AltBeacon by Radius Networks
This protocol appeared in 2014. This is an open-source protocol that was made to take over the issue of favoring one vendor over another.
Beacon location technology:
Bluetooth;
Bluetooth Low Energy (BLE);
Ultrasound;
Wi-Fi Aware.
Beacon power solution:
USB;
Electricity plug;
AA or AAA batteries.
There are many beacon technology companies who want to bring this technology to a new level. They integrate beacons with an app, so it can suggest interesting nearby products to a customer. For example, BlueSense, Gelo, Glimworm, Sensorberg, Sonic Notify, and many others.
How does the Beacon technology work?
A beacon device is very simple and easy to use. Every device has a CPU, radio, and battery. All it does is just broadcast the identifier. So sooner or later, your mobile phone or any other device sees this signal and marks your place.
So, this identifier is simply a unique amount of numbers that your devices recognize.
To use beacons, a person needs:
a beacon device;
a mobile app (it can be a third-party app as well);
user's permission.
The beacons allow retailers to track people that are close or if they already have visited the store. Sellers provide potential customers with different discounts, coupons, and things like that. It's a shopping experience that everyone wants and everyone will use eventually.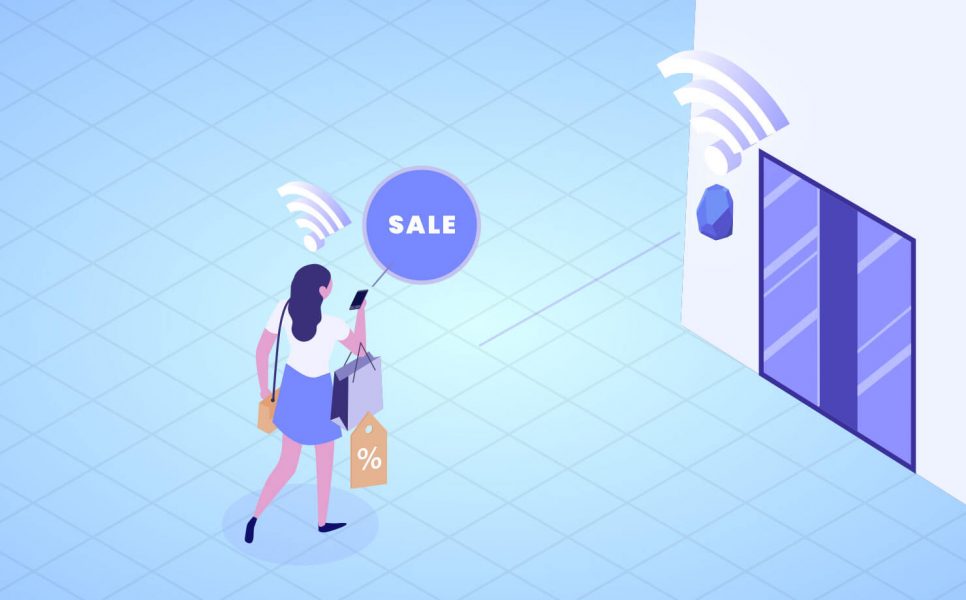 But not everything is that simple. Not every seller or a businessman knows how to make a beacon work yet. Many stores dropped this idea in the long run and here are several reasons why:
Businessmen didn't want to deploy this technology, and after a while, it became a mess with low investment return.
Many people never knew how to use the data right or they never saw a possibility for their business in this data.
Buyers weren't ready for the Beacon technology. They preferred printed coupons, banners, displays, and other material things.
Nowadays, it's crazy how so many people blew their chances back then. Everyone is on their phones, and the Beacon technology is something that every businessman should consider using.
So, the potential buyer is more likely to read every notification he/she gets. And if the right marketing at the right time is done, this can be the golden ticket.
This technology can be used not only in retail. Stadiums, food-courts, airports, and many other facilities can use beacons to bring their working experience to a higher level.
There is a great example of how this Beacon technology worked greatly in the sports department. Thus, 1,000 beacons were installed at Levi's stadium in San Francisco. And it was such a relief for people who couldn't find their places before. It was also easier for food men to find the people who wanted food and drinks.
Most of the retailers that have tried Beacon technology point out, that they understood their target audience better and it helped them a lot to make their business better. Among many insights a retailer can get on a customer some of the most impressive are:
how long a customer stays in the store;
how long a customer stays in the particular section of the store;
recommendations of specific goods that a buyer might be interested in, based on their purchase history.
It is very important not to cross a personal line where this technology goes from 'cool' to 'creepy'. So if you are already using this technology, make sure that you don't bombard your customers with myriads of notifications or show them too much personal information.
What do customers get?
So the benefits for retailers and businessmen are clear, but what are the benefits for regular customers? Aren't they just simply being used to bring more profit to stores? Not really. The Beacon technology brings a more unique experience for every customer. Special offers and targeted ads from their favorite brand build more loyalty and interaction. Nowadays, it's very important to know which brand you can trust and which you can't. When a customer trusts a brand, he/she is more likely to come back and bring their friends and family along.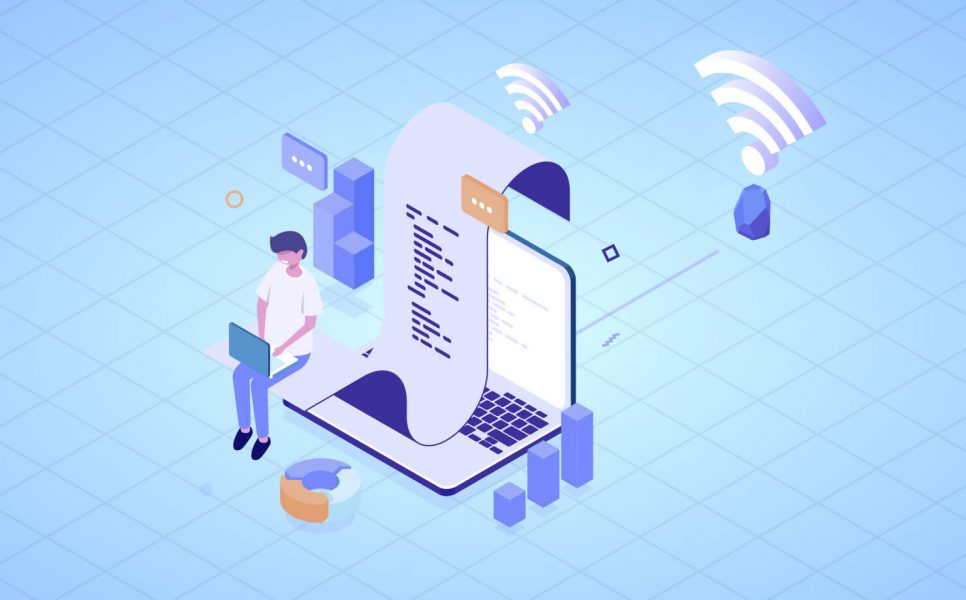 Where to get Beacons?
Don't hesitate to ask professionals. There are plenty of specialists that can make your Beacons work the best way possible. It may sound simple, but making it is an art that requires both patience and practice.
Tiny beacons are being installed around a store or any other facility, and then, they are being adjusted to reach mobile devices nearby.
It is definitely a nice technology that if used for a good cause, may be one of the best tech achievements in the past few years. It can provide a great shopping experience or improve other human interactions. The Beacon technology is way better than receiving calls or short messages from companies that you've visited once and accidentally left your number there. The Beacon technology simply works when beacons detect your mobile device, and the messages you get are very specific and likely to interest you. It doesn't matter why you need the Beacons, either for retailing business or for the hospital. It's a great power, and as we all know, with great power, comes great responsibility. So use the Beacon technology wisely.