The practice of hiring external IT specialists to handle specific in-house tasks becomes more popular nowadays. According to statistics, the global outsourcing market grows restlessly. All this means that hiring a third-party specialist can be more profitable in certain cases. But what is the future of IT outsourcing? And which IT outsourcing trends can change the industry as a whole?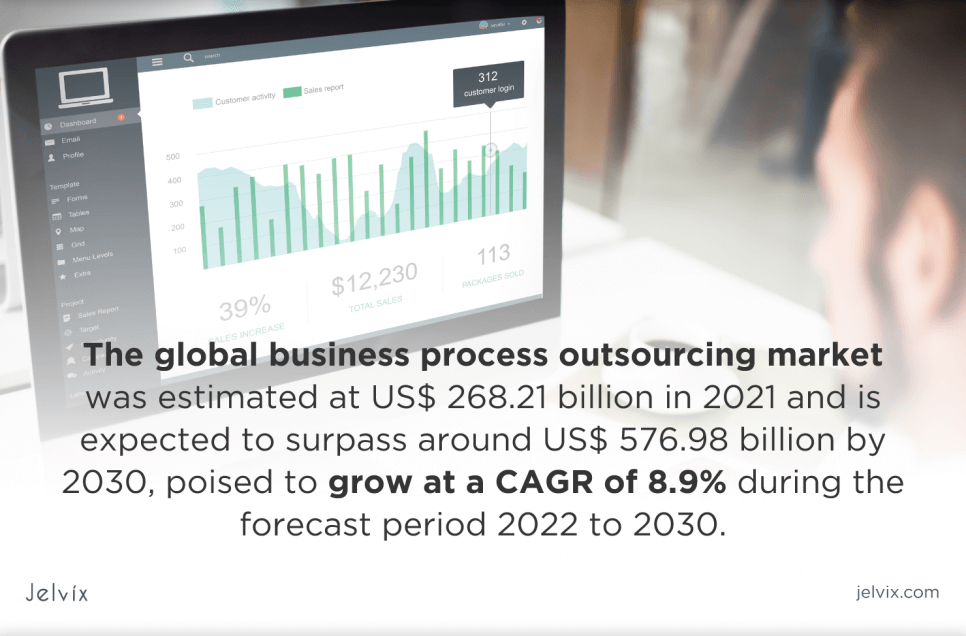 What is the future of outsourcing?
According to the GSA report, 70% of companies plan to increase the use of IT offshoring in the nearest future. Moreover, 83% of service providers explain that with the expectation of the IT outsourcing industry to grow significantly. We can already see that the future of IT outsourcing is pretty promising.
The business world is continually growing, competition is thriving, and it takes hard work and strategy to come out on top. If you're looking into outsourcing, you'll want to take the time to do your research. The following outsourcing statistics shared by our friends over at Timedoctor will help you understand how big the outsourcing industry is, whether or not it's truly worth your time, and how much you can potentially save your organization.
In some countries, however, outsourcing has negative associations. Many companies are already using the services of third-party specialists, but they try to conceal this information from their clients. In years to come, IT outsourcing will become a must-have tool for many companies. Therefore, expect this industry to undergo a disruptive change.
The lack of specialists is the main driver of the outsourcing industry. Because of the absence of tech specialists in the native country, companies opt for outsourcing some tasks to experts from Europe. Take a look at the main reasons for outsourcing:
More efficient use of internal resources;
Cost reduction;
More effective business processes;
More time to focus on customer experience;
Access to specialists and skills not available locally.
These are just some basic points that make companies hire third-party specialists. Now, it is time to move on to a more in-depth discussion of the top IT outsourcing trends.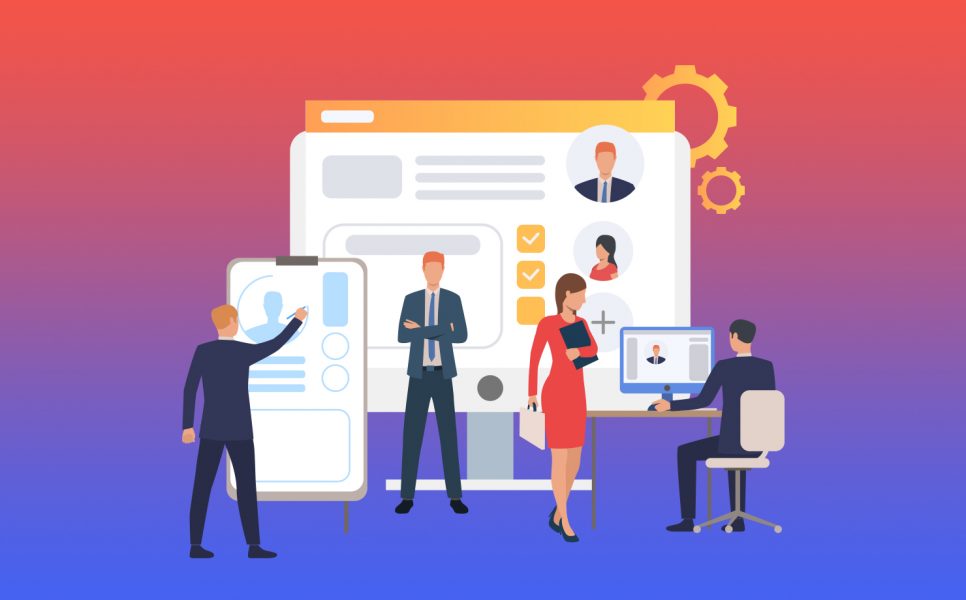 Trends in IT outsourcing in 2023
As the world evolves, new business models appear. They are expected to change this industry. Very soon, outsourcing will reshape the global industry. Digital revolution and personalization are shaking the way IT business works. Let's have a look at the main trends in software outsourcing and try to predict the future of this niche.
More attention to quality instead of pricing
A few years ago, the cost of service was of prime importance. Now, people are less price-oriented because quality gradually overtakes the leading role. Cost-reduction is one of the main benefits of offshoring, but it is not a decisive factor. Companies are ready to pay more, but they are more focused on delivering value-added services.
Our company has already been in this business for many years. And we pursue one major goal – to create a dedicated team of developers able to provide our clients with high-quality services at a reasonable price.
Shortage of excellent IT skills
Today, IT companies experience some difficulties in their attempts at remaining competitive. New technologies such as blockchain, cybersecurity, or cryptocurrency are constantly evolving. Therefore, it may be pretty hard to find a specialist skillful enough in many of these aspects. If advanced tasks appear and the company lacks in-house engineering talents, it becomes one of the main reasons to outsource.
According to the statistical data, IT spendings will be increased to $4.6 trillion in 2023. It is by 5.1% more as compared to the previous year.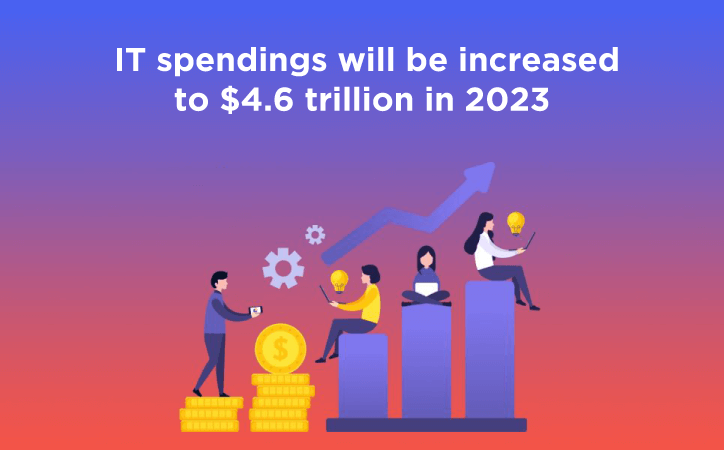 One person can't know everything. Moreover, it is pretty hard to overlap professional designers, engineers or sales people here and now, in one office. Therefore, it is better to hire an offshore company, which has a dedicated team of such specialists.
New contract models
New contracting changes also won't be long in coming. This trend will help IT outsourcing be more impersonal. There's a suggestion that the new contracts will be focused on outcomes more rather than on outputs.
Software development companies will also be sharing risk and responsibility for this or that task. Notice periods will also be shorter. As a result, the competition between different outsourcing companies will be higher. All this will help IT vendors choose the best company which guarantees good quality.
More IT outsourcing options
A few years ago, India and China were the main countries providing outsourcing services. These countries now experience fierce competition with Eastern and Central European regions. Such locations as Ukraine, Romania, Poland or Belarus became new top-notch places for offshore software development. Software developers from these countries show themselves to good advantage. Now, they face the market with some of the best IT offerings.
Automation of manual processes
When discussing trends in outsourcing, we can't pass by this tendency. Automation is a crucially important factor in this industry. Today, there's a tendency to use artificial intelligence solutions, such as bots or virtual agents. These tools can streamline a variety of routine tasks.
If we have a look at the figures published in a GSA report, we can see that 83% of survey respondents consider that Robotic Process Automation will be the leading technology of the upcoming decade. Therefore, the demand for specialists in the niche of AI will also be increased. If a company wants to stay on the top, it should update the service offerings.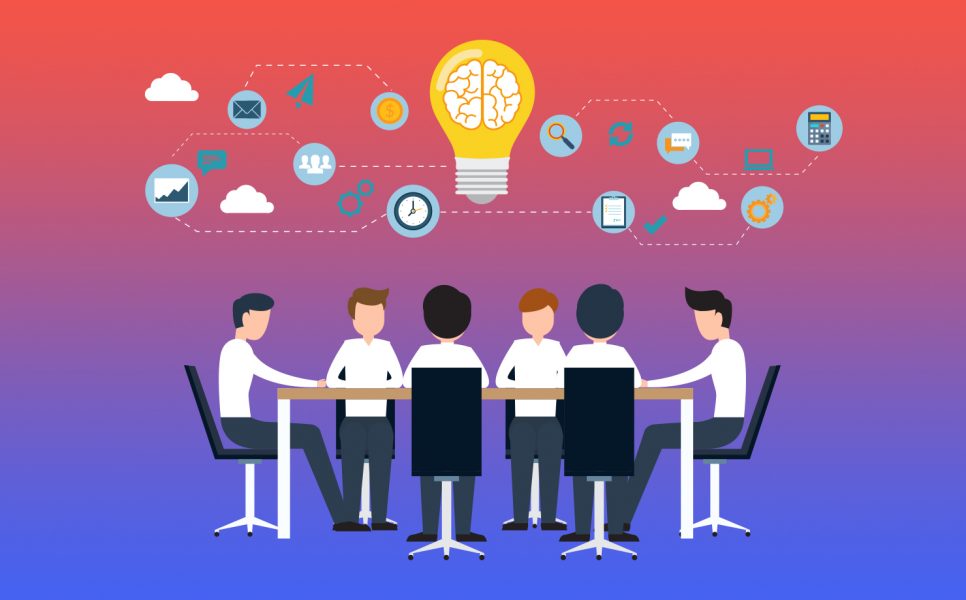 Cloud sourcing
Cloud computing is not a new trend; it is a necessity in the 21st century! In the coming years, the demand for cloud services will also be increased. Because of the increasing popularity of this aspect, IT outsourcing companies need cloud platforms for their data storages. Business operating over the cloud is more convenient for both parties, but there's a concern about security. IT outsourcing is the field of higher cyber attack awareness. Therefore, it is necessary to back projects with top-quality security tools.
When dealing with reliable outsourcing companies, all these security threats will be eliminated. As a result, it will be easier to delegate responsibilities unaffrighted by security issues. Always watch out for scammers!
Smart software
The rapid development of technologies is what caused the birth of the Internet of Things, which is widely known as a network of objects that can collect and exchange data in real time. Smart software helps link a variety of data processes. IoT is widely used in the IT industry. It is expected that many companies will start investing in innovative systems in order to provide much better services and serve their clients better.
The latest innovations in technology changed a variety of industries and IT outsourcing is not an exception to the rule. We have just reviewed the latest IT outsourcing trends of 2023. Some of them were also popular a few years ago whereas others will drastically change this industry very soon. Today, there are many businesses that hire third-party experts to complete some tasks. Offshoring has become an emerging trend, which grows too fast. If you are currently searching for a professional independent contractor for your software development needs, we are right here to help you overcome any difficulties along the road. We have already been in this business for many years. Moreover, we are active in implementing the latest IT outsourcing trends. Let us help your business grow!
Need a qualified team?
Fill the expertise gap in your software development and get full control over the process.
Get in touch
Get in touch