Agritech Software Development Services
Digital farming solutions for innovators searching for better business performance through technological advances aimed at agriculture.

Root Your Solutions in the Power of Technology
Work with an industry leader in software development for farming to be more profitable, efficient, safe, and environmentally friendly. Run differently using precision agriculture and robotic systems from monitoring crops to disruptive use of IoT devices and drones for temperature and moisture sensors, aerial images, etc. Make your farms and agricultural operations more efficient with:
Data analytics platforms
Drone mapping software
IoT solutions for agriculture
Field monitoring software
Livestock management solutions
Warehouse management systems
Farm accounting software
Remote assisting solutions
The agriculture and farming industry is embracing in leaps and bounds all that technology offers for managing crop yield and more. Early adopters and others are investing billions in digitization, data analytics, robotics, and artificial intelligence for its disruptive capability to improve yields, manage resources, and make farms more profitable.
Our Customers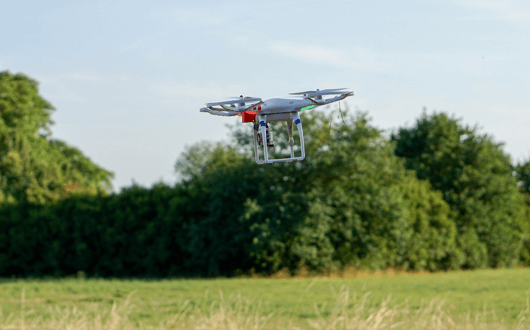 Software Development for Agriculture
Efficient data gathering and inspection

Take advantage of today's technology to more efficiently gather data about your field and livestock conditions. You can better plan your production when you have data analytics to back up your crop yield predictions. Plan smarter for crop distribution and yields.

Automate processes

Automate as much as possible to boost production and increase your revenues. Agriculture software development benefits comprise those that handle complex, time-consuming activities associated with seasonal planning, monitoring, and sales forecasting.

Higher production control

Use planning and supply management tools to boost your production control and better manage your essential stocks like seeds, fertilizers, fuel, and chemicals. Don't overstock or understock—maintain higher production control.

Enhance product quality

Technology helps you quickly and easily spot threats to your livestock or fields and find weak spots that could threaten your yield. Drone mapping software offers a way to cover daily monitoring and all the projects you have in mind.
Transform Your Business with Software Development for Agriculture
Our agritech solutions:
Digital transformation for agriculture
Farm / crop management software
Process automation solutions
Agriculture mobility solutions
Customer relationship management
ERP solutions
Livestock management solutions
Agriculture industry technologies:
AR/VR
Sensors and IoT
Machine Learning and AI
Data Science
Blockchain
Our Proven, Four-Step Process
Research and planning

We take the time to comprehensively assess your business infrastructure and pull together market research. We find opportunities and ways a technology solution founded on big data make agriculture technology your competitive advantage.

Design and development

Get transformational design and development from leading experts in agriculture solutions development. Your dedicated team will create a user-friendly software and apps to securely launch your agritech solution with one goal in mind: a seamless, bug-free deployment.

Quality assurance and testing

Any product launch starts with quality testing to ensure your solution's success. Our smooth process validates the agritech parameters set, and we adjust as necessary. We work hard to deploy your solution in a way to eliminate potential risks that may occur.

Technical support

Deployment doesn't mean the end of our project. Your dedicated development team includes support experts to help ensure everything functions as designed. We're with you and your team to support your agribusiness software into the future.
Client Testimonials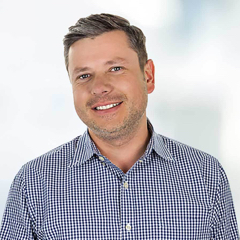 Leonid Nekhymchuk
CTO, VisiQuate Inc
The Jelvix team worked collaboratively to produce a higher-quality code and deliver a suitable MVP. Project management is a clear strength, and the desire to achieve customer goals within scheduling and guidelines are evident. Their agile methods were vital for project success.
more
less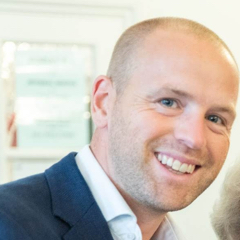 Patrice Archer
Founder & MD, Appy Ventures
Farnham, Surrey, UK
Great to work with such a professional team. I've worked with many development teams over the past 2 years but Jelvix had by far the most proactive communication style and the quality of output. They met the timeline, delivered code after each weekly sprint and generally impressed us.
more
less