To grow and be competitive, organizations must maximize the lifecycle value of all types of assets they have. This is crucial because the quality of the company's products and services immediately depends on the reliability of the assets and equipment.
In addition, companies must be able to produce a product quicker and cheaper than their competitors. This means they need to get higher performance out of their assets and equipment.
However, the technology infrastructure of assets can be complex and fragmented, and its burden is constantly increasing. In addition, rapid technological innovation in analytics, big data, automation, and sensors requires improved ways of managing assets.
The EAM market is projected to grow to nearly $26 billion from 2020 to 2030 due to the growing demand from companies to reduce operating costs.
Hundreds of software systems are released every year, each position as an ideal solution for maintenance and asset management. So, what is EAM, and why is it so important?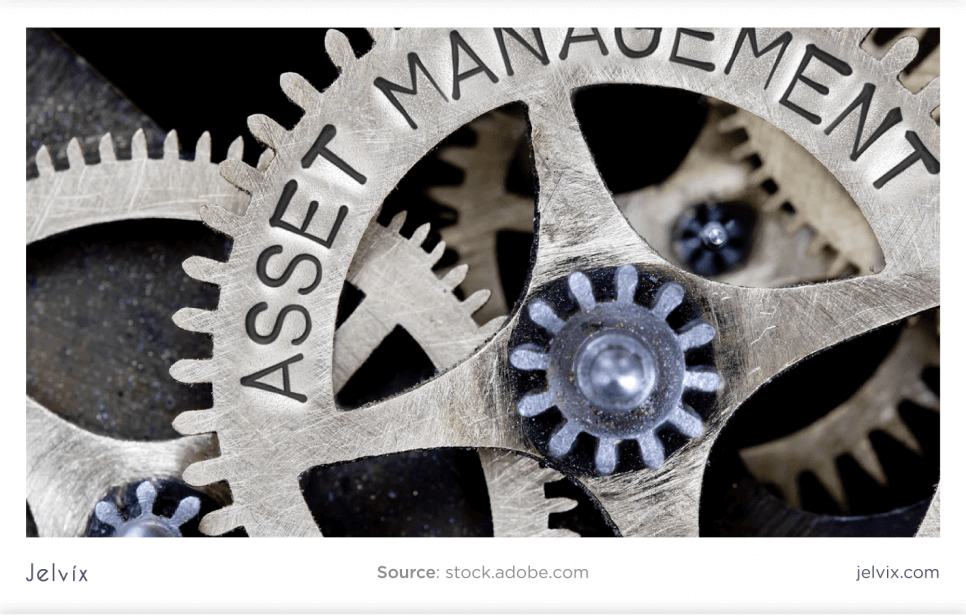 Enterprise Asset Management: Definition
Enterprise assets are objects owned by a company. They can be physical – material – or non-physical – immaterial. Physical assets include transportation, IT, technical and production equipment, buildings, infrastructure, network, and smart devices. Non-physical assets can include capital, intellectual property, software, and/or digital assets.
EAM covers software, systems, monitoring services, optimizing, and maintaining the quality of operating assets during their life cycle and increasing their uptime. It plays a pivotal role in reducing the operating costs of acquiring, maintaining, and operating the assets. EAM ensures that asset-intensive businesses have a holistic view of them in any location, facility, department, or business unit.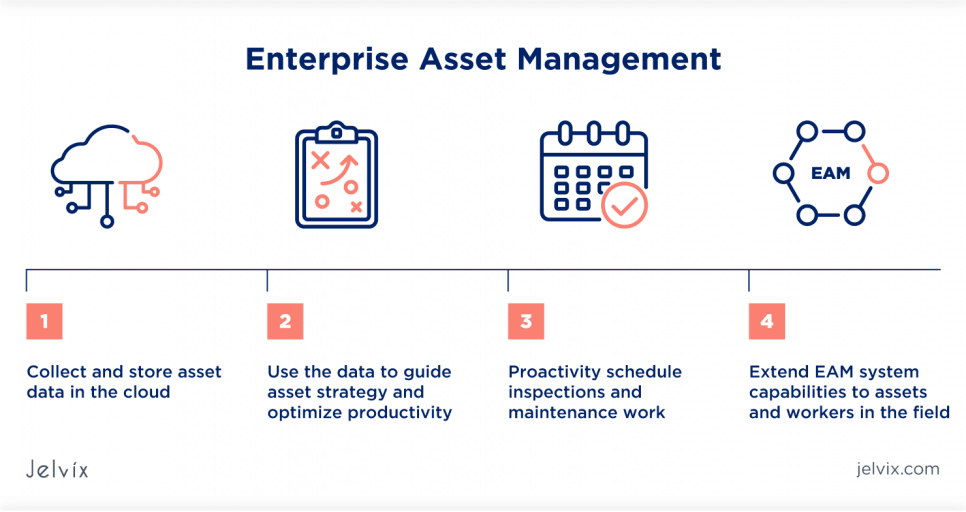 EAM solutions serve any aspect of asset management. Their functions include investment strategies, refurbishment, maintenance, engineering, construction, asset replacement, and disposal. Having a functional asset management system permits the company's fixed assets to operate with high performance.
The smart asset management software is of assistance to:
Create a registry of assets;

Monitor all existing assets;

Manage assets from separate locations;

Facilitate

enterprise work management

;

Eliminate operational, financial, and legal risks;

Define service levels;

Leverage assets with performance tracking;

Remove phantom assets from company inventory;

Measure and track costs throughout the life cycle;

Promote the financial stability and growth of your company.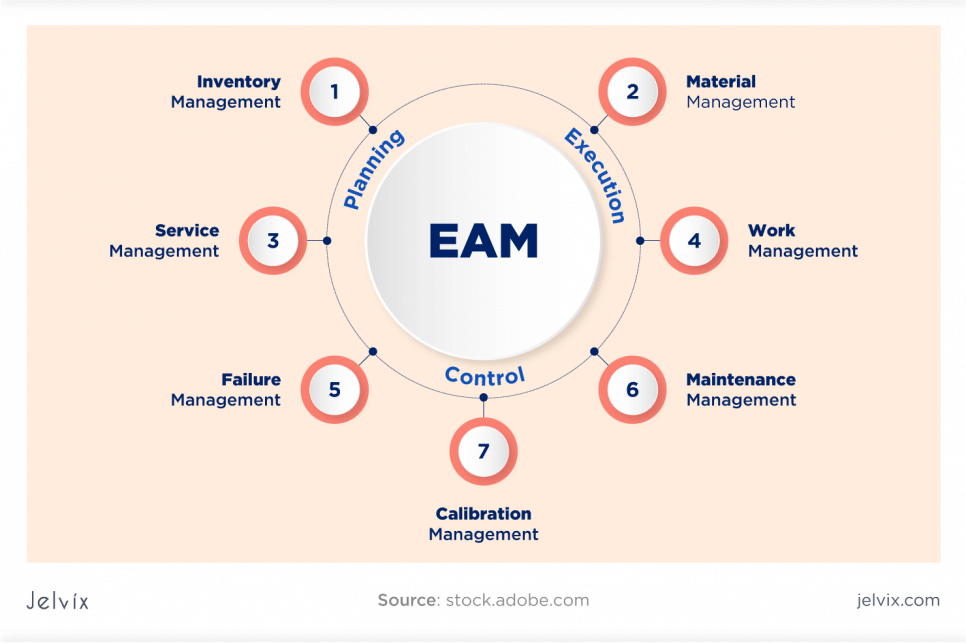 EAM and CMMS: What is the Distinction?
EAM is often confused with Computerized Maintenance Management System, but there is a difference between the two. The CMMS is rather a logistics software that centralizes maintenance information and facilitates maintenance processes. In contrast, EAM – is an IT asset management tool that maintains asset performance from acquisition to write-off.
What is an Enterprise Asset Management System?
Present-day EAM systems include maintenance management capabilities but provide a broader range of functions to track, manage, and analyze asset performance and costs throughout the asset lifecycle, from acquisition to retirement, and the processes in between.
The enterprise asset management system executes a strategy that includes:
Planning and scheduling;

Optimization of supply chains and stocks;

The financial analysis;

Managing work orders;

Security Initiatives.
Who Uses EAM Software?
Since its inception in the 1990s, primarily asset-intensive corporations with a comprehensive portfolio of assets in multiple locations have deployed EAM. However, at this point, these systems are increasingly used by tiny and mid-sized enterprises that require additional features to optimize performance and manage costs.
With the growth of SaaS deployment models, the cost of ownership of EAM has become competitive with CMMS. Therefore, because of its advanced features, EAM is often the cost-effective option, even for minor operations.
The MarketsandMarkets report recognizes energy, utilities, government and defense, and, of course, manufacturing as the primary users of EAM systems. Due to the large volume of assets, these industries naturally gravitate towards EAM and devote funds to digitizing activities and asset management.
According to the last McKinsey analysis, other industry verticals such as healthcare, transport, logistics, and construction adopt corporate asset management solutions, just slower.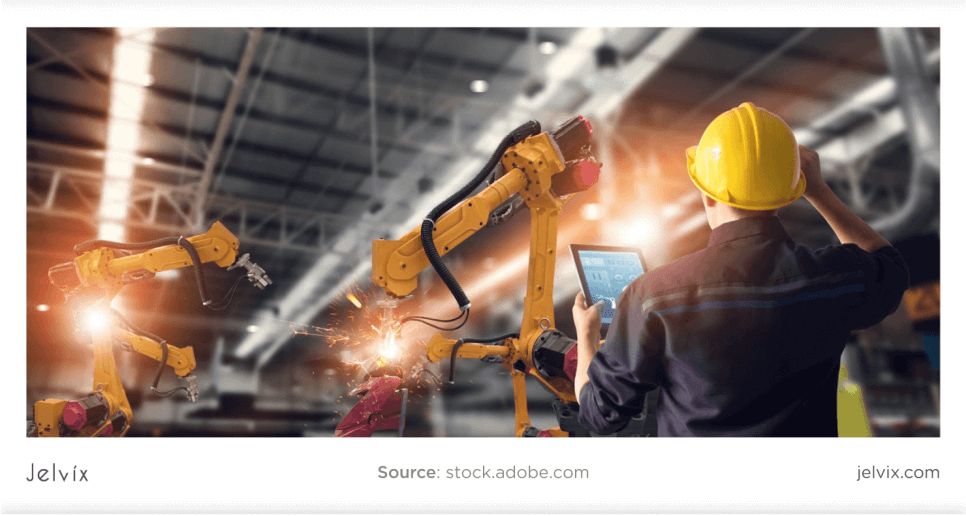 What is EAM in Manufacturing?
Manufacturers are asset-intensive organizations with a lot of assets. Because of this, unplanned downtime caused by ineffective planning, equipment failure, scheduling errors, and other factors hit manufacturers hard. As a result, the lead time increases, and so does the cost.
But latest technologies such as artificial intelligence, predictive analytics, blockchain, and the Internet of Things have modernized the supply chain, changing how manufacturers manage their operations. More and more enterprises are employing enterprise asset management software to boost uptime, improve cost control and security, and expand assets.
Typical EAM Software Functions
EAM considers all asset solutions, from market research, initial purchase, service, and maintenance implementation, to disposal of the asset at the end of its useful life.
Optimization of the Asset Management Process
Innovations are dramatically improving hardware performance. According to Building Operating Magazine's findings, "Increased productivity offers the opportunity to increase long-term profitability that even the most aggressive cost reduction cannot achieve."
Efficient service also requires optimized inventory management. EAM simplifies this with inventory tracking, barcode scanning, and part transparency.
Prolonging the Life Cycle of Assets
If implemented correctly, the life of an asset can be extended. This is one of the most important reasons companies choose enterprise management systems. In addition, EAM includes monitoring the current resources and equipment condition and planning the maintenance.
Enterprise asset management software presents sufficient data during the asset lifecycle, accurately predicts funding demands, and ensures adequate maintenance reserves.
Review and Digitize Assets Data
EAM allows reducing paperwork and processing, as documented data severely limits the visibility of assets. In addition, EAM proffers in-depth analytics and reporting that expands knowledge of an organization's assets. This enables the organization to achieve incredible results by identifying areas for improvement.
Comprehensive and Accurate Data Collection
Complete and up-to-date data is the basis of a mighty enterprise asset management strategy is based on. The EAM powerful data collection and management tools centralize and update information over the entire organization. Every step of the asset life cycle is supported by detailed information, so all decisions and actions are based on reliable data.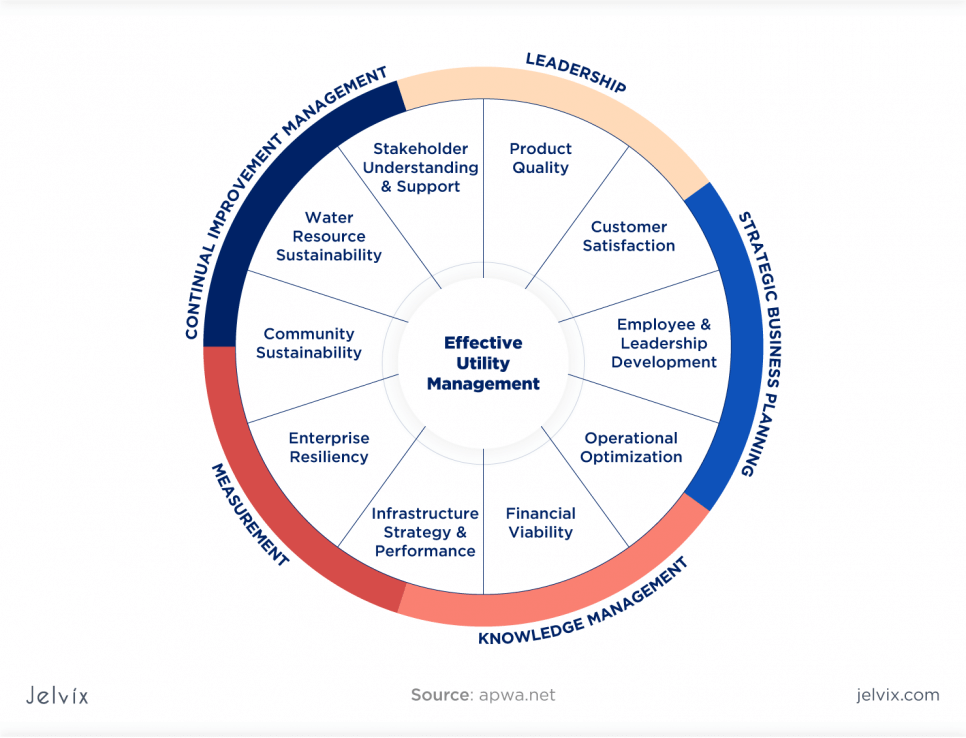 Effective Decisions
The business strategies of a top-notch company must be competent at all levels. With EAM, you will understand the role of each asset in each sector of the business. This includes detailed information on your return on investment (ROI) and even how to save money without sacrificing quality or delaying work.
One System for all Departments
EAM systems serve all aspects of an organization related to asset management. This applies to maintenance, inventory and procurement, design and project management, security and compliance, and even business intelligence to support strategic planning at the enterprise level.
The result is a single system that contains all details about the company's physical assets. All critical data is stored in one system, updated in real-time, and available to any department.
Financial Management
Companies need to maximize the ROI on their assets, and EAM is used to achieve this aim. Market demands are dynamic, and the output specs for an organization's assets regularly change (for example, increasing productivity through new customers).
With EAM, you gain a holistic view of your finances and significantly reduce your budget by streamlining fundamental processes such as preventative maintenance, purchase order, rental management, and more.
Employee Safety
Employees are also a kind of a company asset. Thus, the safety and security of employees must be at their best. Today's EAM is designed with security management and all the above factors in mind. Implementing EAM lets you document and track any health and safety issues, mitigate risks through incident analysis, and share experiences with your peers and contractors.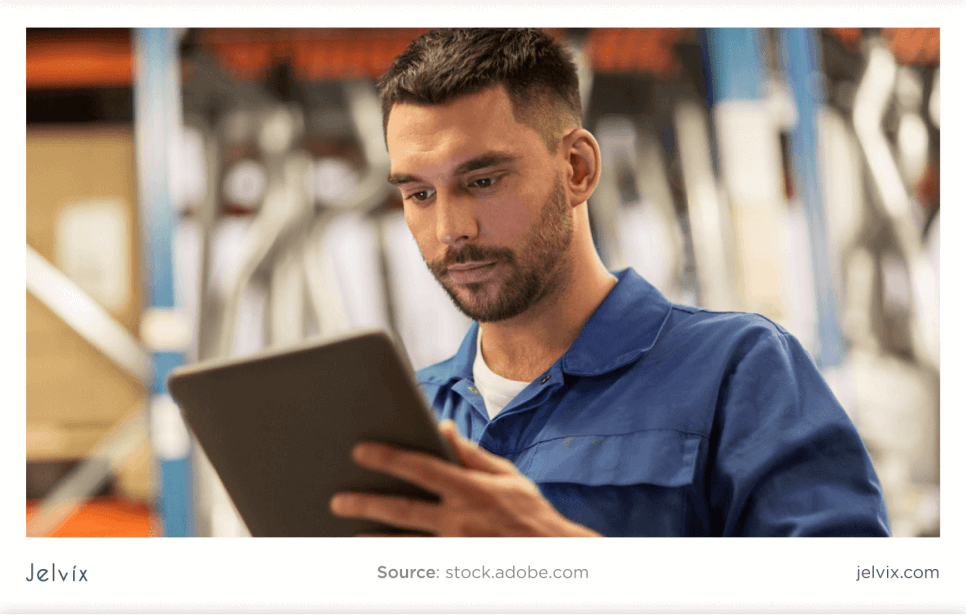 Why is Enterprise Asset Management so Critical?
Organizations must timely track, evaluate and optimize the quality and reliability of assets. Assets include virtually any equipment needed to support services, operations, and production. For example, the French catering and facility management company Sodexo owns approximately 1.2 million assets in 24,000 buildings.
The company employs 470,000 persons in 67 countries. Without the EAM solution, it would be impossible to manage and track so many assets and inventory and organize many employees.
Enterprise asset management best practices encourage maintenance teams to deal with complicated environments to:
Prevent problems before they occur:

​​enterprise asset management system

promotes proactive capabilities to keep equipment running smoothly and continuously. A proactive approach is essential to lengthen the life of an asset. It refers to the preventative maintenance of assets in an organization. EAM can help you centrally handle planned and unplanned interventions, including cost accounting, guarantee compliance and prevent production disruption.

Merge operational applications:

EAM aids create a single technology system to administer multiple assets. Processes are unified and standardized for an expanded array of asset functions across all departments of the enterprise.

Cleverly monitor assets:

AI-powered distant monitoring provides actionable insight into the current and foreseen health of assets. By combining data from departments and disparate data warehouses, the company gains more timely alerts that heighten decision-making capabilities.

Make the most of your assets:

statistics and real-time data gathered from IoT devices, as well as analytical tools, assist in prolonging the lifespan of physical assets. Artificial intelligence techniques analyze data collected from instrumental assets. This helps maximize intangible investment assets.

Consolidate asset information:

as part of the EAM, CMMS reveals where an asset is placed, what it needs, who needs to work with it, and when. It automates crucial asset management workflows and makes them approachable and controllable.

Provide transparency in the asset life cycle:

visibility permits to quickly identify asset performance issues, recognize problems as they arise, disable them, and schedule maintenance and repairs. This reduces asset downtime and extends service life, creating more value for the organization. With transparency, users can deploy or reallocate their assets to perform crucial operations to maintain business continuity overall. The profit of inventory visibility includes improved and accurate tracking of items no matter where they are in the asset lifecycle.

Legacy Asset and Infrastructure Management:

equipment lifecycle can be reached with more informed maintenance strategies and risk management integration into the business processes.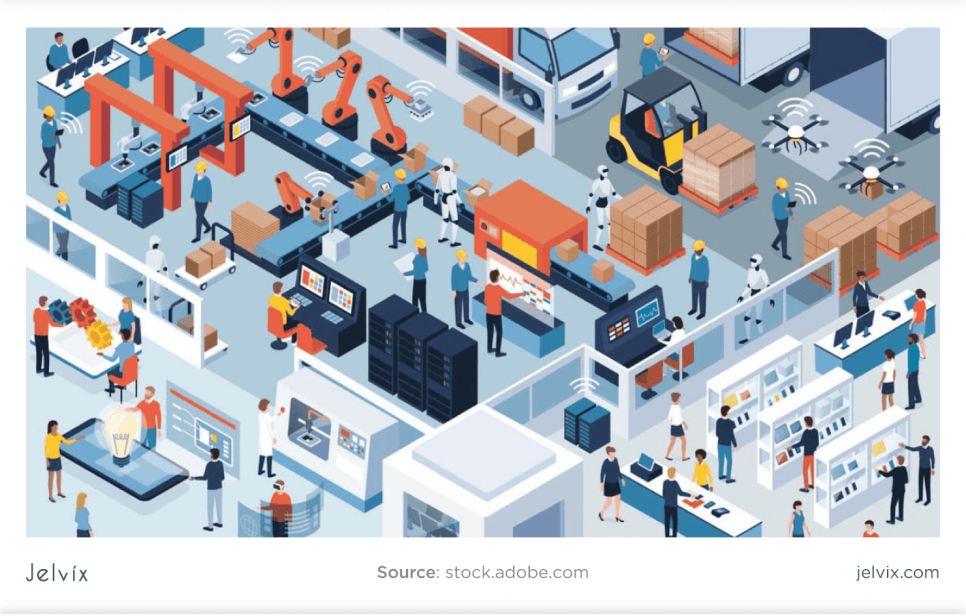 Advantages Beyond Asset Management
Standard EAM systems have benefits, such as fast service, precise contract management, asset tracking, and more. But some of them go beyond asset management. This includes maintenance history, purchase orders, energy consumption, warranty catalogs, life cycle costs, audit records, and more. But it is worth paying attention to the following points:
System Versatility
The ability to use multiple contracts, purchase orders, and RFQ management apps in a single EAM solution is critical to the enterprise. Accounting can use it to process invoices and budgets. Managers use it to manage inventory and storage rooms/warehouses.
Integration Options
An EAM solution is only considered adequate when it is correctly integrated with the organization's goals, infrastructure, and changing needs. With the help of system integrators, you can unite EAM with automation, control, and data collection systems to get real-time reports on the health of assets across all departments.
In addition, EAM can integrate with EPR systems to provide current and accurate financial performance. Business Intelligence Integration proffers executives a comprehensive view of asset performance and cost.
EAM and SaaS
SaaS requires much less IT support and intervention than on-premises deployment. EAM, hosted in the cloud, is more flexible, and companies only pay for the resources they need. As a result, capital costs can be converted into operating costs and resources.
In addition, all updates are made by service providers, so the system is always up-to-date and functional. And the introduction of new technologies is quicker and with less risk.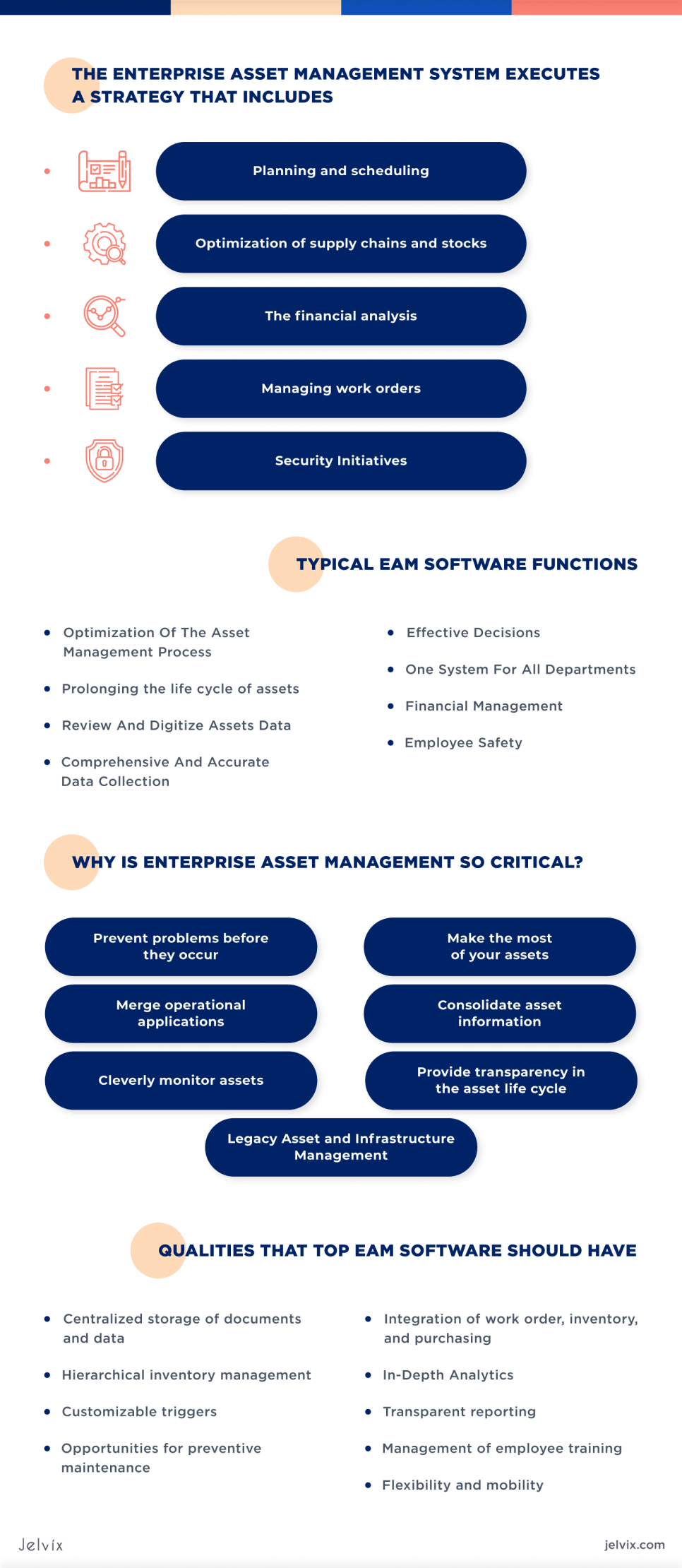 What is the Best EAM Software?
When looking for the best EAM software, there are some essential issues to consider:
Can the product track any kind of assets – from heavy equipment fleets to spare parts?

Will it help you accomplish specific goals such as document consolidation, preventative maintenance, and improved employee training?

Will the system offer data that applies to your industry segment and specific asset type?

Does the interface and architecture of the solution integrate with the company's subsisting systems and technical expertise?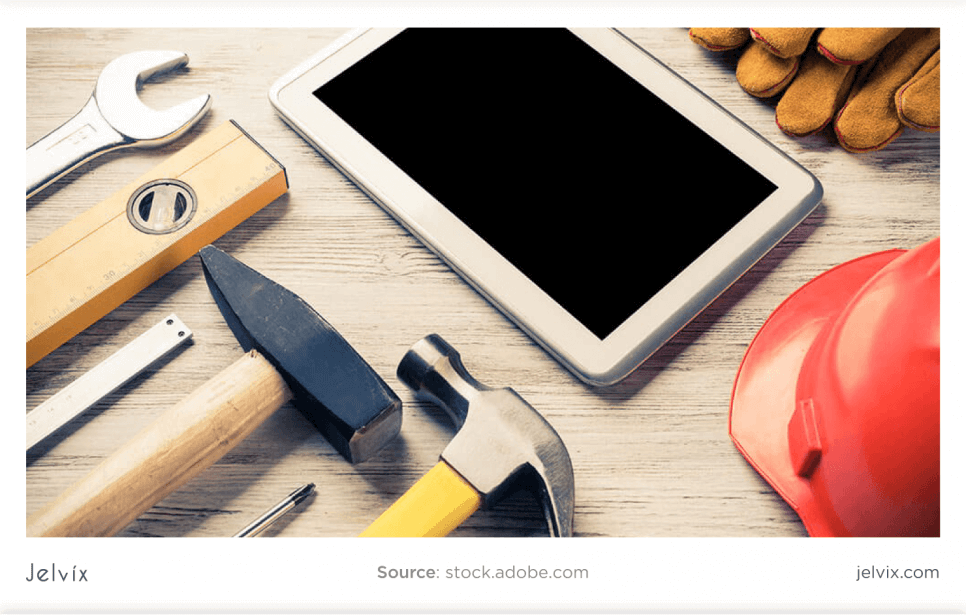 A robust EAM must offer a rich set of features, from employee training to regulatory compliance. Qualities that top EAM software should have:
Centralized storage of documents and data.

Service histories, manufacturer warranties, regulatory requirements, and more should be available in a single, well-ordered repository. This means that your EAM solution should allow you to append different electronic documents and categorize them in a user-friendly way.

Hierarchical inventory management.

In a corporate environment, granular asset categorization is a requirement. This hierarchy allows to break down "whole" pieces of equipment into parts. Each item must be accounted for and paired with information about its location, time of use, and acceptable replacement.

Customizable triggers.

Maintenance schedules for some assets are based on time, such as completing a specific task every month. Some require repair or replacement after a certain number of miles, rpm, or production runs. Other assets can require a combination of two or even more complicated algorithms that use different variables to define the perfect triggers for service. All these details must be considered in your EAM system.

Opportunities for preventive maintenance

. Many businesses are moving towards predictable or conditional maintenance of the assets with the highest maintenance and failure costs. The best EAM software incorporates sensor integration and automatic anomaly detection to simplify condition-based maintenance.

Integration of work order, inventory, and purchasing.

Service triggers lead to work orders, and the inventory requirements of those work orders should trigger inventory alerts. Based on this, the purchase order recommendation should consider the current stock of items.

In-Depth Analytics.

Which assets have caused the most maintenance costs? Where, when, and why does the production slow down? The capacity to aggregate and analyze vast amounts of data to identify such trends is one of the main reasons for implementing a digital EAM solution.

Transparent reporting.

This is an essential feature of the EAM solution. Enterprise personnel needs the ability to share data with others in a format that can be easily presented, emailed, or copied. For example, a report summarizing the annual cost of inventorying parts and materials can be valuable to the accounting department. Regulators may request lists of previous inspections and corrective actions. Investors may need a list of all new assets gained in the last quarter. The reports formed by your EAM software must be complete yet concise enough to be easily read.

Management of employee training.

This is an indispensable part of the asset performance improvement plan, and the EAM solution helps coordinate training. Likewise, the software enables you to control certifications and regulations by alerting you when employees need to renew their certification.

Flexibility and mobility.

Users should be able to log in and access data from anywhere, and all data should be stored and updated centrally.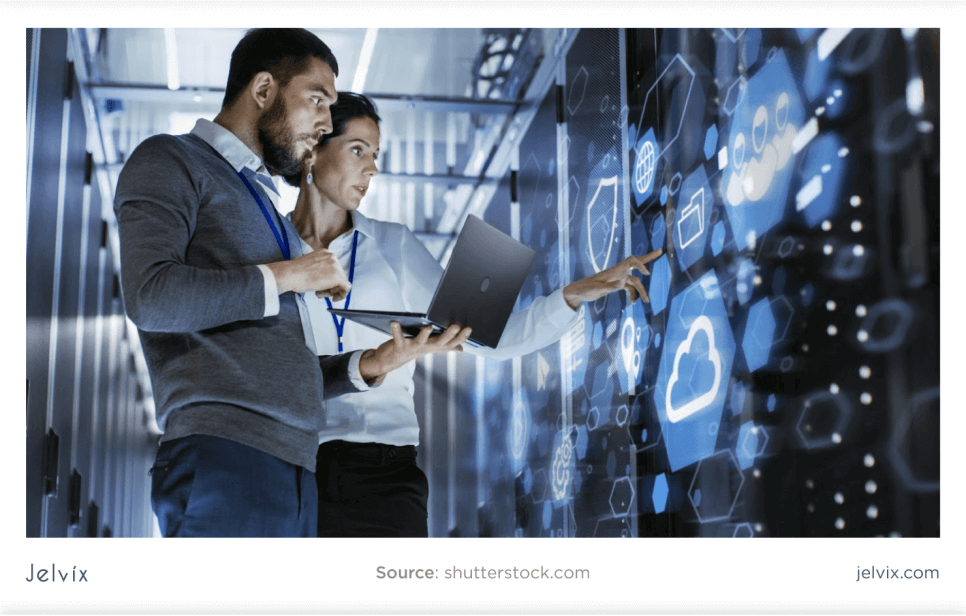 What Else Should You Consider?
There is no one-size-fits-all software solution for EAM. Apart from the above functions and capabilities, when choosing, it is important to consider other factors such as:
Short- and long-term budgets;

The technological capabilities of your IT team that determine whether your solution will be on-premises or in the cloud;

Integrations and your existing systems;

Features your technicians and operators need;

Your relationship with suppliers because the right supplier can provide ongoing training and support.
Conclusion
Jelvix doesn't just provide software – our solutions secure the future of your business! Our robust and future-proof EAM systems enable you to control the entire asset lifecycle from committing to retirement based on the latest augmented reality, machine learning, and digital twins.
With Jelvix EAM, you can increase equipment uptime and manage your most complex asset projects while maintaining complete control over costs and progress. Find out why leading companies from a wide range of industries trust us with their most valuable – their assets.