In fact, it's a rather complicated task to choose the suitable JavaScript framework for web development. Recently, along with popular frameworks, such as React or Angular, a competing framework appeared – VueJS which gained its popularity really fast and posed a question – can VueJS take over React? Of course, these two examples aren't the only JS frameworks available, but today, we are going to compare them as the most popular ones out there.
Only a few years ago it was hard to imagine that Vue JS popularity may overshadow React. Now, it is the most widely used JavaScript framework and an incredible number of developers tend to decide to switch from React to Vue.
Though Vue popularity is caused by many reasons, there's still a chance that React won't lose its popularity. We tried to make our article as objective as possible so that you're able to get the clearest image of these frameworks. In fact, we'd like to show you why so many JS developers tend to move from React to Vue.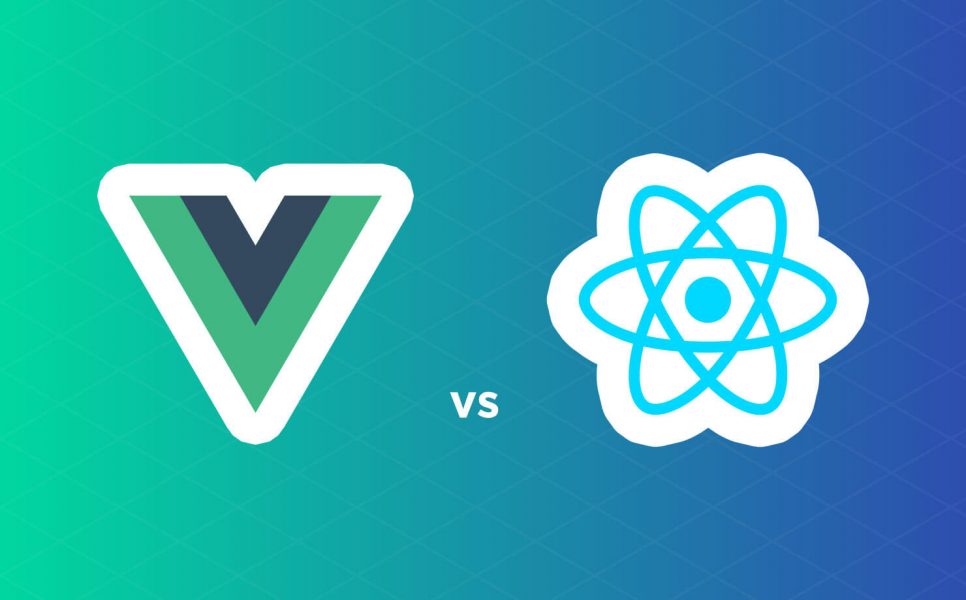 Is Vue better than React or which one to choose?
At the first glance, we may see a number of similarities between Vue and React. First of all, both frameworks are used for the same purpose. In fact, Vue documentation has a large section that provides its comparison with other JS frameworks and their similarities.
As our article's goal is to learn whether it's worth switching to Vue, we'd like to pay a bit more attention to common aspects between VueJS and ReactJS.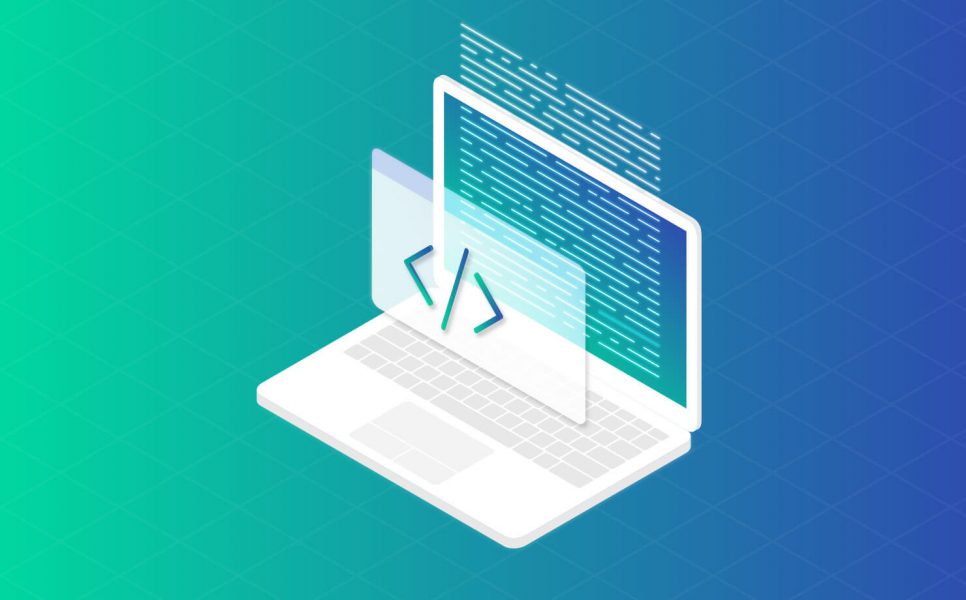 Main similarities
Understanding differences and similarities between these two frameworks is essential to find an answer to the question – "Is VueJS better than React?". The ultimate purpose of the solutions may be the same, but there's a bunch of peculiarities to take into account.
First of all, in order to use React, a developer should be familiar with ES2015+ and JSX. Alternatively, such skills aren't required for working with VueJS.
Another moment is that VueJS is a little bit faster because it employs a more lightweight version of the Virtual DOM. More precise data on this issue can be found in the table formulated by Stefan Krause.
In React, everything is based on JavaScript language. HTML structures, as well as CSS management, are expressed with JSX. Vue framework is more progressive in that aspect and it's open source. It also introduces an incredibly adaptable approach being able to work alongside other JavaScript libraries. As a result, it's easier to use this framework and even beginners in web development and web design may use it pretty painlessly.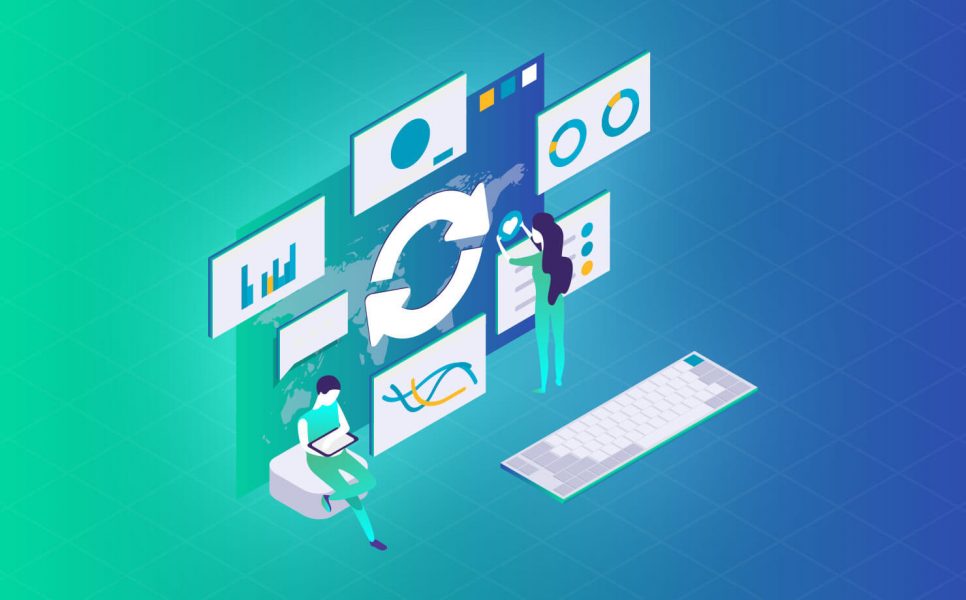 Speaking about scaling up, both React and Vue provide great state management and routing for large apps. For state management, both frameworks have their own tools – Vuex (VueJS) and Redux (React).
In turn, touching the issue of scaling down, the React learning curve is rather high. If the beginners want to write code using it, they should start with JSX. In fact, it's also necessary to have at least some basic knowledge of ES2015+. Moreover, one must be able to cope with the assembly systems. In the case of VueJS, it is much easier as it can be used even with jQuery. To write a simple code with Vue, you only need to connect the script.
React was initially created for the Facebook development.Considering the fact that such projects aren't developed often, in most cases, React's capabilities aren't used to their full extent. Using it for small projects, developers are just wasting their time.
Migration to VueJS: framework advantages and disadvantages
Before migrating to another framework, it's necessary to understand all the strong and weak points of your ultimate choice. That's why we continue with the discussion of advantages as well as disadvantages of VueJS below.
VueJS advantages
The framework adheres to a great, efficient philosophy – simplicity, accessibility, elegance. As a result, it's easy to use but is still really functional. It's arguably the main reason why VueJS is popular.
It is simpler then React and, as a result, a developer needs less time to create and support their project. VueJS has a well-formulated documentation. That makes it pretty easy to learn and understand, especially due to the numerous code examples provided by the documentation.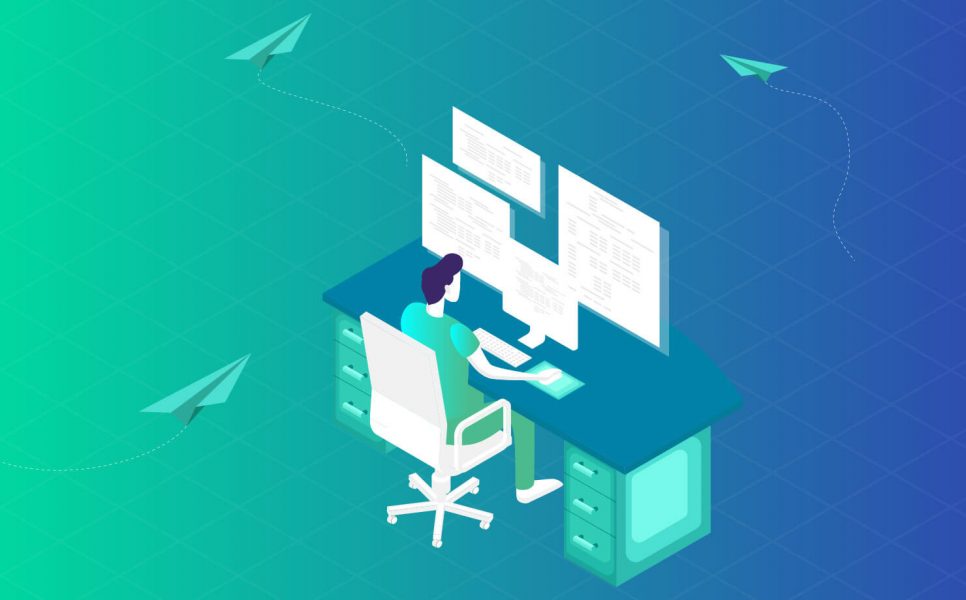 VueJS disadvantages
The main disadvantage of this framework is its young age. The community of React is more experienced and much larger. It means that you can easily find a lot of ready-made solutions that can be used in your React projects. At the moment, it is difficult to say the same about VueJS community as its development and growth in popularity are still in progress.
Summary: Can VueJS kill React? Trying to reveal whether it is better to move to VueJS in the article, all in all, we can say the following about both frameworks: React is a complex, big, and difficult in setting up framework that requires a certain level of knowledge. Vue, on the other hand, is a simpler by nature, accessible by beginner developers, progressive solution that can be adapted to practically any type of project. React's complexity isn't totally a bad thing (because it can help implement as complex and large, therefore, more unique and integral projects). But it requires more time to master, set up, and use properly. Vue enables you to save this time while being able to help achieve as prominent results. Is VueJS better than React?Not completely, but it is always only your choice. If you decide to work as promptly and efficiently as possible while keeping up to date with the latest technical developments, our team of experts will gladly help you implement a powerful, original app based on Vue.