Recent stats show that there are over 4 million apps available between the App Store (iOS) and Google store (Android). Unfortunately, most of the users take many of them for granted. They pick and choose without acknowledging what it takes to build an app. If you are familiar with this subject even the slightest bit, you know that it is a lot of hard work to come up with a unique idea for an app.
Usually, one would have to target an issue/requirement people have and develop a solution that will add value by resolving this issue. Then, once the idea is born, you have to build, test, and promote the app or find someone to do it.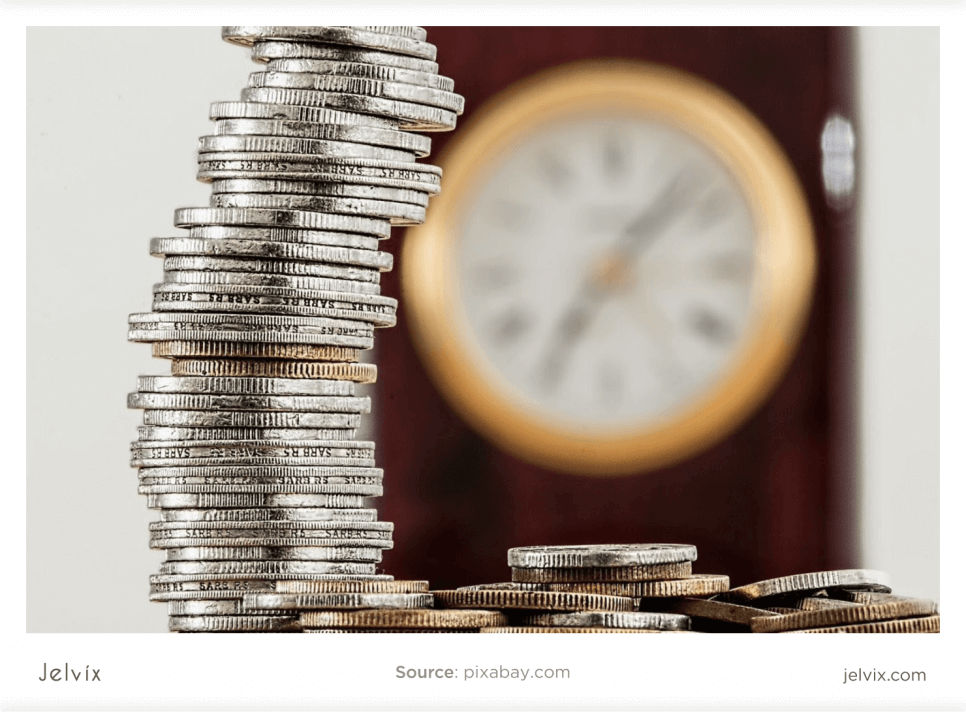 Once your app finally reaches your target audience, that is when you can start feeling satisfied. However, as with any other type of work, people working so hard on an app would want something in return.
The "return," in this case, is the financial gain from the app achieved through app monetization. This means there are ways of earning money via the app. With more than 4 million options to choose from (admittedly, not all fulfilling the same purpose), no one wants to lose their users and profit.
The 'trick' is to find a way of bringing value through the app to both yourself and the app users.
In this piece, we discuss the most popular monetization strategies which can help you generate revenue from your app.
The importance of knowing your audience
An essential part of any business idea is its audience. So you have to be on top of who your services are for, whose problems you are solving, whose life you are making better or at least more interesting by releasing this app.
Usually, the plan to monetize the app is being developed at the beginning stages of developing an app. It may be adjusted or reinvented at later stages, but there is an early thought invested into it.
Knowing your competition (what makes your product stand out) and your audience will help you determine how you can make money.
There are many criteria to go by when building an audience profile. They vary from one business to another. They can be very straightforward or go into the philosophical essence of your product and your business. Some of the things to consider when monetizing an app are:
Are you advertising to businesses or individuals?

If it is a business, how big is it, and what is the industry line?

Is your app for a business or a private purpose?

How essential/unique are your services?

For individual users, what is the demographics:
Age/gender

Financial status

Location

Lifestyle

Marital/family status

Employed/unemployed/student, e

tc.
Knowing this will help you establish how much your users will be willing to spend. As opposed to readiness to spend, you will also learn how much they can afford to pay for this type of product, with the product being your app.
Finally, even though you must have users to monetize an app successfully, your users do not have to be your direct source of income – the ones spending the money. However, we will come back to this point later in the article.
Monetization strategies
According to Statista, expected mobile app revenue will amount to $613 billion by 2025. This revenue is achieved through one of many app monetization strategies and results from high (and growing) usage of mobile phones and mobile apps.
1. Paid Downloads
This is the most straightforward way of monetizing an app – requesting payment before download. However, even though this is the most obvious choice of a monetization strategy, it comes as no surprise that it is not the most popular one, moreover, it's nowhere close to being that.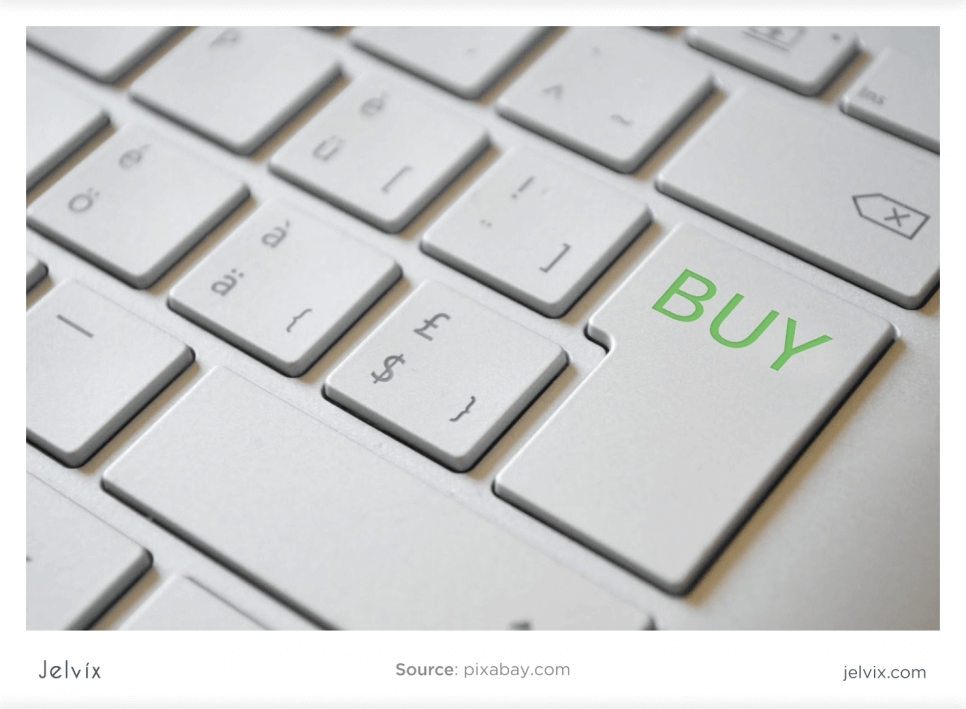 According to Statista, just above 3% of android apps are paid for, whereas with iOS, this number is double but still at a measly 6.6%. So what should this information tell you? In the world of apps being counted by millions, it takes a lot of confidence in a service or a product to charge per download.
By asking for money from the get-go, you are making a promise that your app will not disappoint. As a result, some people could set their expectations high, resulting in frustration if they turn out to be wrong about your app.
On the plus side, you could be looking at a completely different scenario. The users paying for an app might invest a bit more time into considering their options and will likely be more satisfied with them, resulting in loyal customers.
The bottom line is that those satisfied with a paid app will likely stick to it and recommend it further, while those who do not like it will get more frustrated than they would be with a free app thinking that you owe them something since they paid for it. You have to believe in the quality and uniqueness of your product or rely on the loyalty of your audience (or both).
A great example of a successful paid download strategy is the Minecraft game. It has been sold in all formats over 200 million times. Minecraft has been one of the most popular games for a decade now, and it's still going strong, with over 126 million people playing the game monthly. For those who want to play their favorite game anywhere they go, it is available for Android and iOS for $6,99.
2. Donations
Donation/Crowdfunding is a monetizing strategy where you ask people who believe in you or the purpose of your app to donate towards the app (and yourself). These donations could come from satisfied users who are happy to invest in you and the app once they are sure it is what they were looking for.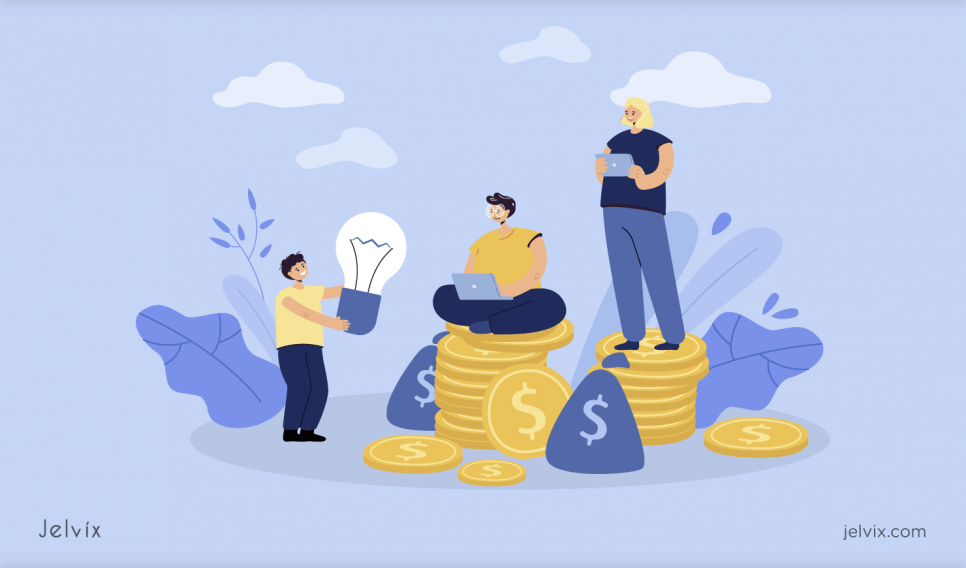 However, you could set up crowdfunding even before the app is out and collect the funds to invest in the app development and launch.
You could receive donations by linking to PayPal or a platform in lines of Patreon or Kickstarter.
3. In-App Purchases
In-App purchases usually come with free apps. A free app will have only certain features unlocked by default and allow you to use it with a limited potential. If you want to enjoy the app to its fullest potential, you will have to cash out. There are three general types of in-app purchases: consumables, non-consumables, and subscriptions (auto-renewable and non-renewing).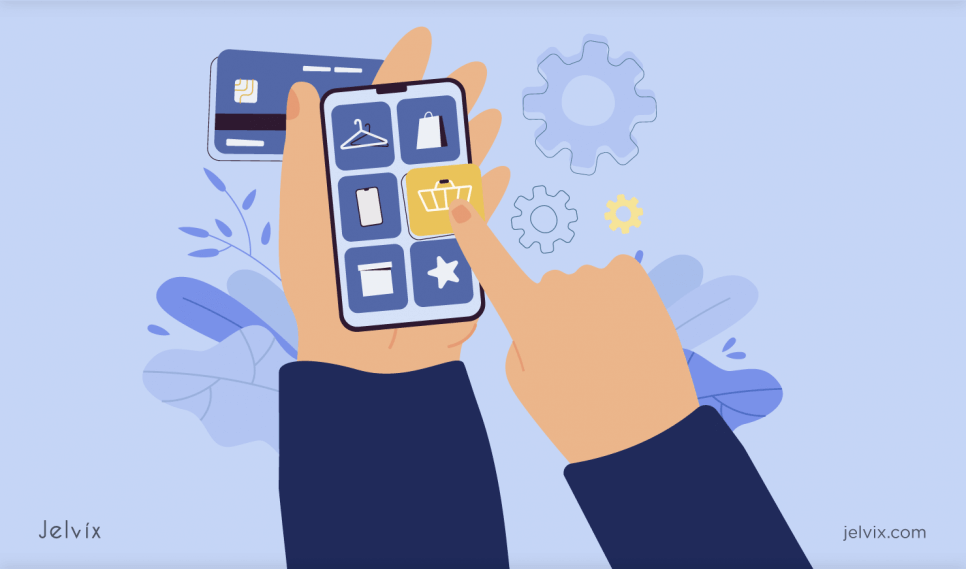 Consumables
As their name suggests, these are perks available for sale, which expire after a while, after they get consumed. Consumables often come in the form of a boost to help you use an app. Game apps seem to be prospering most from this by selling "lives," "stamina boosts," additional "tools," "weapons," "raw materials," or whatever it is that will help users get further playing the game.
Another example could be apps with classifieds offering to promote the user's ranking to be among the top-ranked results for a limited period.
All of these "boosts" get spent and are available for purchase again.
Non-Consumables
Non-consumables are one-off in-app purchases that, once bought, stick around permanently. These are usually additional features such as, for example, themes or filters in a word or a photo editing app. Non-consumables can also allow you to unlock stages and options that were previously locked and unavailable.
Subscriptions
With subscriptions, users are paying for access to premium features, certain services, and their content. The auto-renewable subscription charges users on a recurring basis which stops only when they unsubscribe. Common examples of apps using the auto-renewable subscription are different kinds of media libraries.
On the other hand, there are non-renewing subscriptions. They are not being renewed automatically but just for the initial period outlined in the subscription package. If you want to extend the service, you have to renew the subscription.
4. Complete Subscription
Similar to the in-app subscription, a complete subscription enables you to view the content of an app. However, unlike the in-app subscription, the apps applying this monetizing strategy allow free downloads but as a trial with limited content for often a limited period. Once the trial expires, the app is back to being locked for use without the subscription.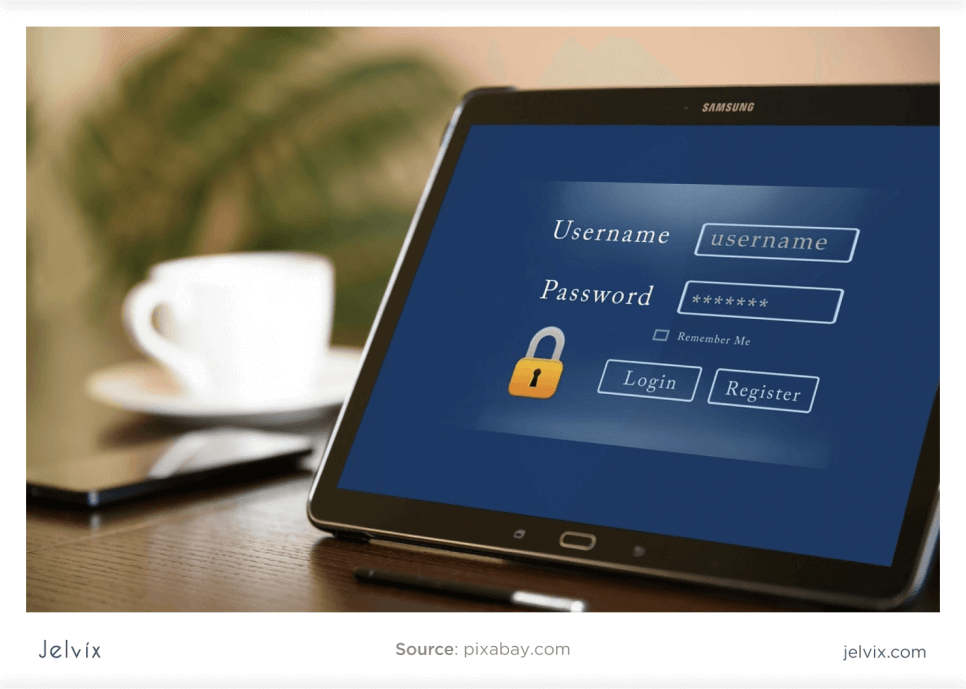 5. In-App Advertising
An average US citizen spends more than 4 hours a day using mobile apps, which is almost 4 days a month. This means that if businesses want to be seen, they must know where their audience is.
This is one of the reasons in-app advertising is gaining popularity and why this is an attractive monetization strategy. Apps offer advertising space to businesses who are looking to gain visibility with the app's user base.
There are five basic types:
Rewarded ads

Native ads

Videos

Banners

Interstitials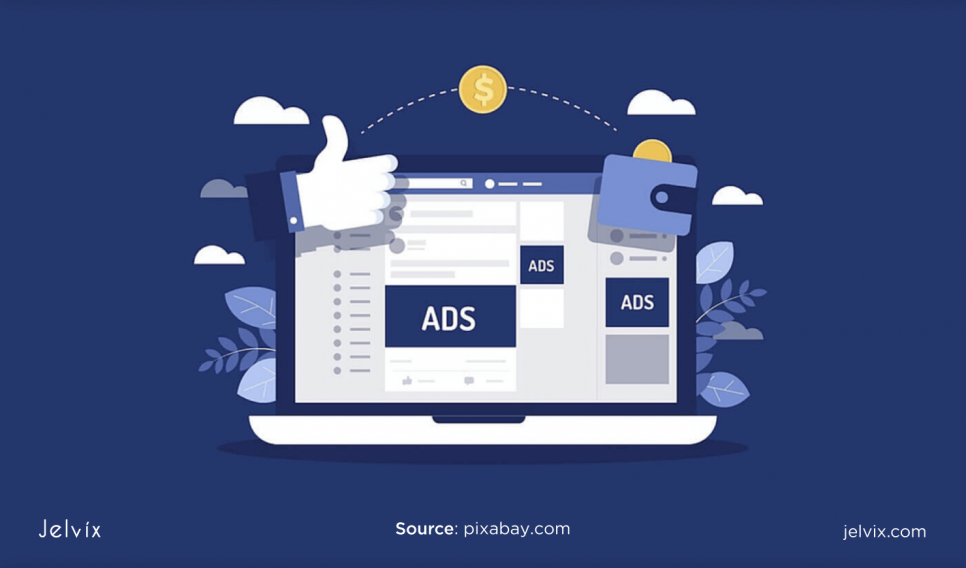 Rewarded Ads
This type of ad offers users a "reward" in exchange for the time they spend watching an ad. This is a fair deal as users are free to decline any commercial content if they are not interested in seeing it. This type of proposition is often found in games where users usually get additional resources if they accept to watch the video ad.
Native ads
Native ads are designed to be less intrusive and, thus, more appealing to users by blending completely into the app. They blend in with their design and their relevance to the app (purpose and timing) and to the expectations and requirements of the target audience.
Native ads have a higher click-through rate than regular display ads because they are unintrusive and bring value. Users tend to feel that if an ad is unintrusive, it is their decision if they want to click on it. When an ad is pushed on them, they are likely to ignore or even push back by growing resentment.
Videos
In-app video ads are usually up to 30 seconds long and are often seen as an intrusive type of advertising. There are two types: forced and unforced.
With forced video ads, users must sit through the whole video, whereas with unforced ones, they can skip after 5 seconds. Even though both types present an interruption, the second type feels less pushy as it offers options and allows users to shorten the interruption. Forced video ads can result in annoyed users, but short term, they bring more revenue.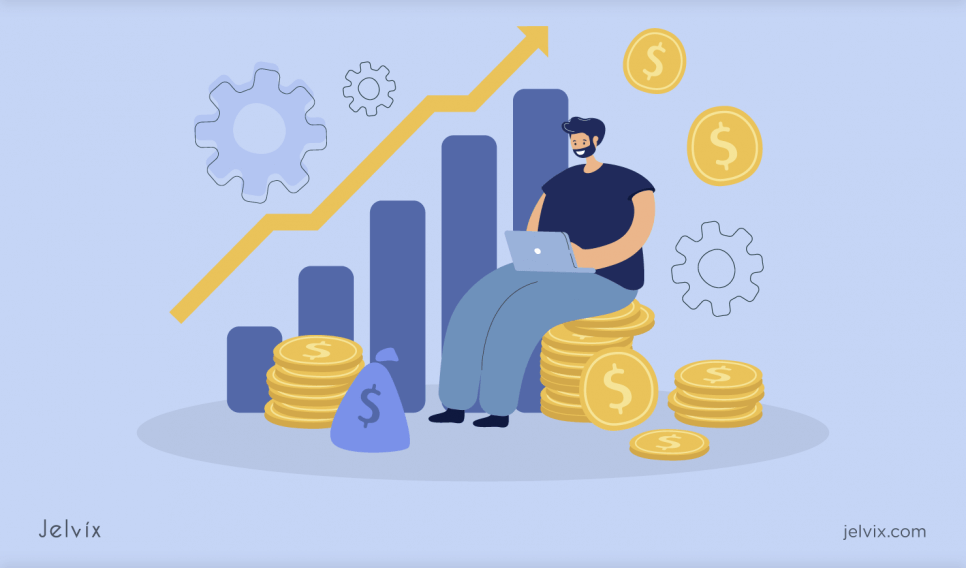 Banners
This is the most common type of in-app advertising. Banner ads are placed on a banner at the top or bottom of the screen with images, that is, ads, – coming one after another. Swapping such images could be distracting, and the banner itself could be blocking a part of the app.
Interstitials
Interstitial ads usually come between two stages of using an app and, thus, they do not interrupt the app experience. However, on the other hand, they do cover the entire screen and can have that x button a bit hidden or fading, which could be seen as a nuisance. Nevertheless, they appear to be successful compared to some other ad types.
6. Affiliate Programs
How would you like to be a matchmaker and earn from it? Affiliate programs allow you to do just that, earn revenue by opening your users to other businesses through your app.
You can encourage users to buy products, services, subscriptions, coupons, etc. through your content. After the purchase, you can get a share of the revenue, depending on the affiliate scheme you are a part of. Conditions can vary significantly from one program to another.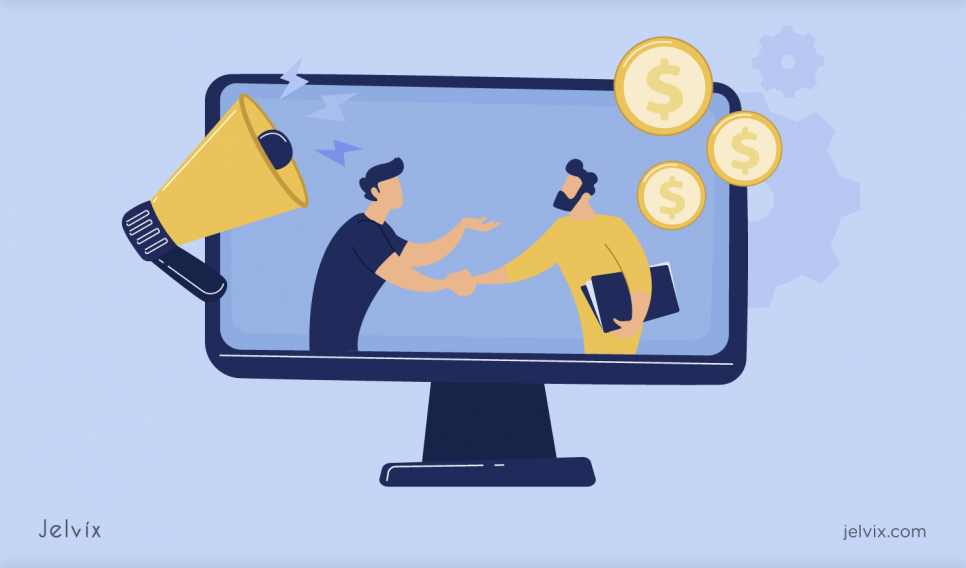 7. Sponsorships/Partnerships
This monetization strategy is based on businesses and apps helping one another reach audiences. Of course, not every app will be successful with this strategy, but with the right choice of a partner, it could bring great benefits.
The success will not only be recognized by virtue of the increased revenue but also by increased brand awareness. For this reason, a successful sponsorship or a partnership can do a lot for an app in the long run.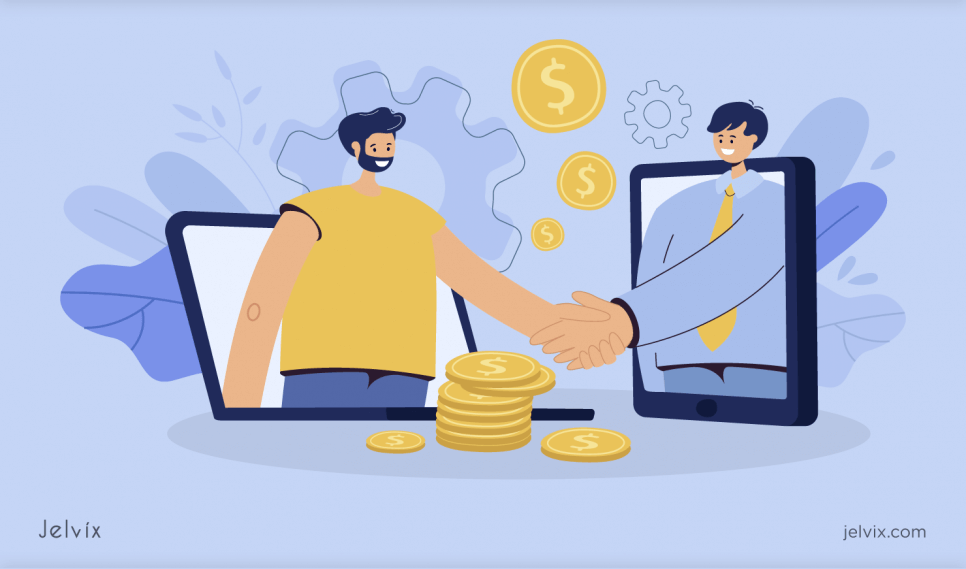 The partner you are looking for is relevant, has a large client base, and is reputable. The greater the client base is, the greater your visibility will be. Other businesses will apply the same criteria when looking for a partner, so now you not only know what you are seeking out but also what you have to work on.
Sponsorship entails that a business looks for an app that possibly has a similar target audience. Thus, they promote their business to the app's client base, and in such a way increase their own client base. The "sponsoring" part is often reflected in special offers, coupons, and various other rewards offered by the business to the users of the app.
8. Sharing Economy Apps
Sharing economy apps are simply helping everyone prosper. From the app owners to the users on both sides, such asset-sharing, service-providing, and matchmaking apps connect people and help one party earn while helping the other party find a service provider.
To make such an app, one first has to have a lucrative idea. What is it that some people have plenty of and others may need? What is it that one person needs to have done and is looking for help doing it? Building an app based on this idea is the next step.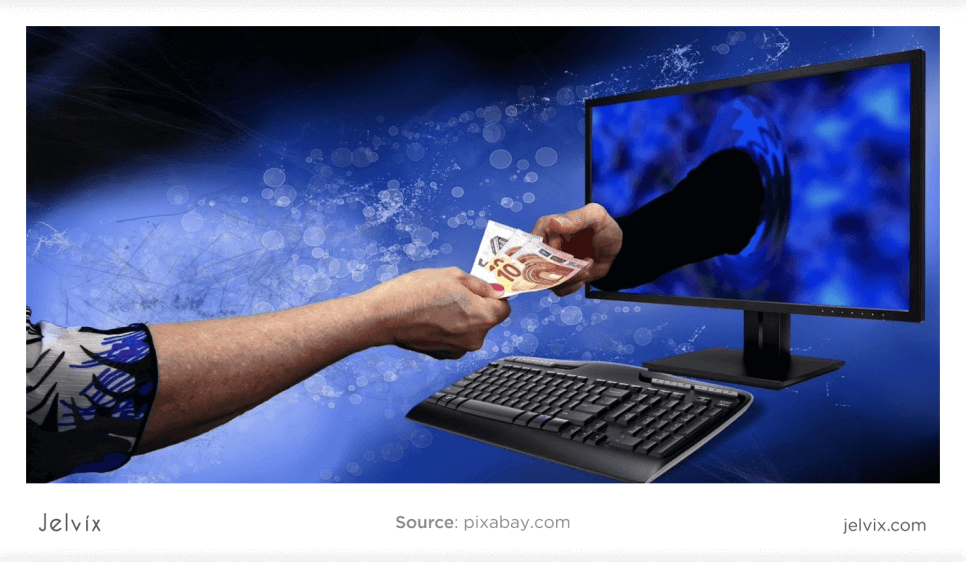 What you should be offering is a communication tool that can work the logistics perfectly and facilitate any transactions that need to occur (financial transaction, booking a service, booking accommodation, etc.). It should help clients state their requirements clearly and let service providers present what they are offering, as well as help the two sides connect.
The ideas are endless – there are apps providing rides from one place to another, delivery, accommodation, financial loans, car rentals, etc.
A very successful and well-known example of such an app is Airbnb. Essentially, they provide short-term rentals. However, they actually allow hosts (people who have extra space – a room/ a house/ even a bed) to advertise their space to travelers looking for accommodation.
The app helps facilitate the offer, communication, and financial transactions. Hosts and their offers have to follow all applicable regulations, pay taxes, and even be subjected to background checks.
With this in place, travelers can have peace of mind. In addition, after the stay, they can rate their experience, thus promoting certain hosts and assisting other people in finding satisfying lodging.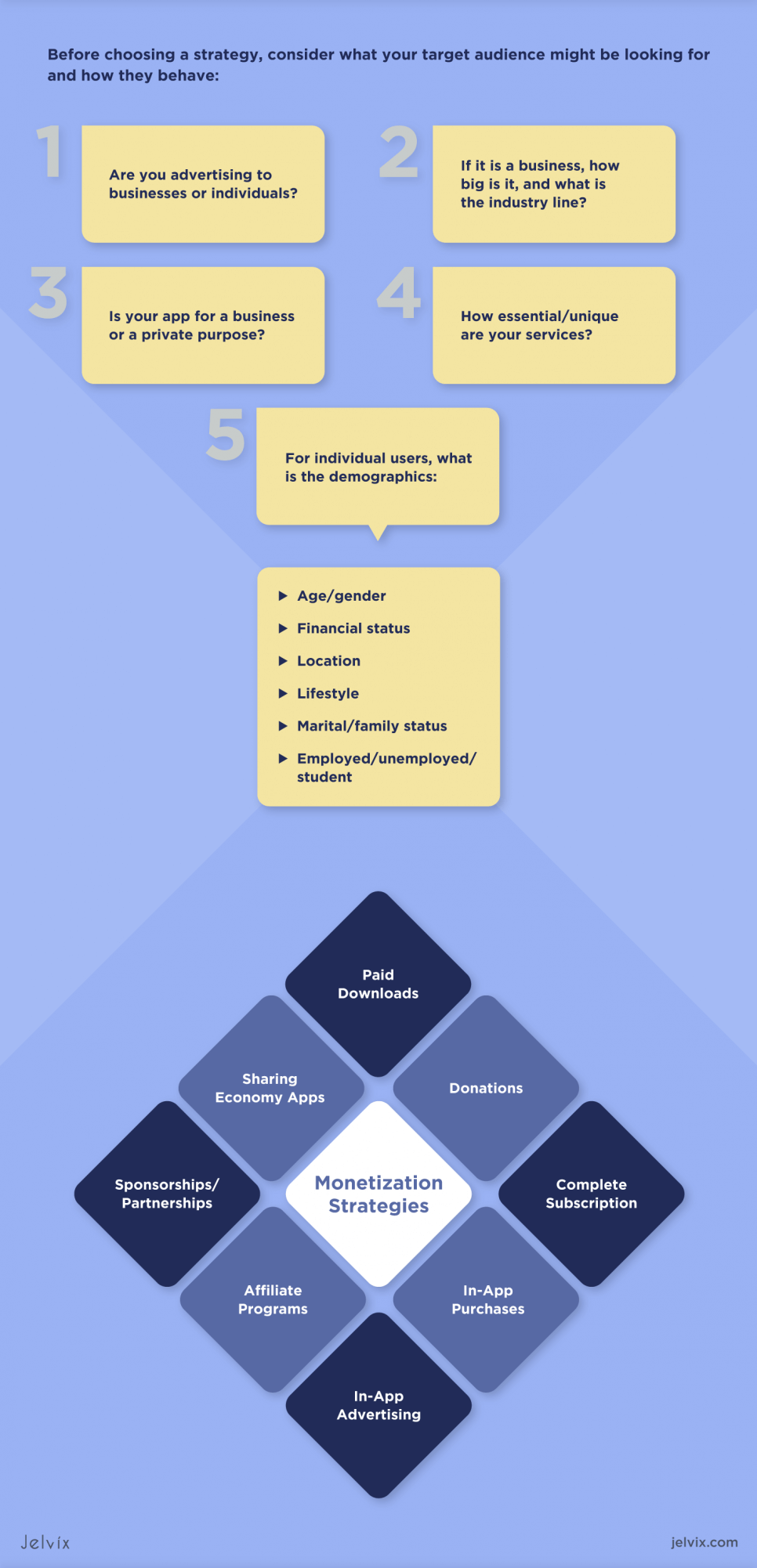 Conclusion
There are many ways to monetize an app. The choice of a monetization strategy depends on the app, its content, purpose, and audience. This will determine the selling proposition and the format.
As with all marketing strategies in general, knowing the audience is crucial. It is not easy to predict what the audience wants as their preferences keep changing at frequent intervals. But at least, if you have prepared a marketing strategy based on the market research, you can present a better product to the potential customers.
Finally, be subtle when you monetize your app, particularly with freemium apps (free but limited features or content).
People react poorly to disappointment which is exactly what will happen if they go quickly from the joy of getting a free tool to learning that it is useless for those who aren't willing to pay or sit through a storm of distractions. So make sure that what you are charging for actually brings value.
Do you have any mobile app ideas that you need help developing? Jelvix team can help to accelerate your development strategy, optimize the budget, and create a world-class app.
Alex Williams is a seasoned full-stack developer and the owner of Hosting Data UK. After graduating from the University of London with a major in IT, Alex worked as a developer leading various projects for clients from all over the world for almost 10 years. Recently, Alex switched to being an independent IT consultant and started his own blog. There, he explores web development, data management, digital marketing, and solutions for online business owners just starting out.